HIGH DEFINITION EXCHANGE(HDX): THE EXCHANGE FOR A SECURED FUTURE
OVERVIEW
HDX
HDX will be one of the world's leading Cryptocurrency exchanges. Our goal is to provide maximum benefit to our customers by making our exchange flexible in terms of Cryptocurrency trading and also distributing a share of the profits among holders. We offer Peer to Peer Bitcoin purchases and sales through any payment mode. We also offer 40% of the exchange of earnings shares to our ICO investors. The most unique offer we provide is a referral commission as Bitcoin with an instant withdrawal facility.
Our bonus schemes and offers will give a life-time benefits to our investors. All our ICO investors will get 40% of the future exchange revenue and we are providing Peer-to-Peer transaction architecture which brings the trading commission fee to 0%. In addition to that, we have five different cryptocurrencies for you to choose from which are Bitcoin, Bitcoin Cash, Ethereum, Ripple and Litecoin. We firmly believe that we can expand ourselves only when people associated with us grow. We have ensured that our schemes multiply the benefits among the investors and token holders manifold. We are very enthusiastic to announce the launch of our ICO which is scheduled to go in five different phases, starting from April 20th 2018 till May 30th 2018. Here are the benefits that we are doling out to our investors and token holders.
About HDX
Finding better avenues in Crypto Currency
HDX is going to be one of the leading Cryptocurrency exchanges in the world. Our aim is to provide maximum benefits to our customers by making our exchange flexible in terms of Cryptocurrency trading and also distributing the share of profits among holders. We offer buying and selling of Bitcoin on Peer to Peer basis through any payment mode. We are also offering 40% of exchange profit shares to our ICO investors. The most unique offering that we provide is referral commission as Bitcoin with instant withdrawal facility.
We are introducing HDX and very confident that its value will reach sky high in near future. We are very zealous to inform that our ICO is going to be launched soon. With some unique and innovative features of our exchange, we hope to reach more & more customers and expand our operations. Our motto is to eliminate the hassle of going through different agencies and exchanges by making HDX an all-encompassing platform for traders and cryptocurrency enthusiasts. We intend to make the trading easy for you by cutting down all the intermediaries and charge 0% commission fee. Now forget dealing with different exchanges and grab the opportunity to be a part of a revolutionary and ground-breaking gateway to the Market.
PROBLEM
There are four major issues within the cryptocurrency exchange space that HDX resolves. These are:
Inadequate or unsuitable background framework or infrastructure
Poor security
Arbitrary exchange parameters
Lack of internationalization
Excessive transaction fees
Why HDX?
Zero Percent Commission Fee
Another trend that are going to set is the 0% trading commission. Previously, traders had to pay cumbersome amount of trading commission on buying, selling of crypto coins on most of the exchanges. HDX has cut this commission fee to Zero and made the transactions burden-free for the customers. Now you don't need to worry about additional amount on top of your purchasing and selling price and you can continue to trade in a hassle free environment provided by HDX.
Peer to Peer Transactions
One of the salient features is we are allowing both the buying and selling parties to quote the prices on our website and to buy & sell directly without any third party intervention. We have incorporated Bitcoin, Ethereum, Litecoin, Bitcoin Cash and Ripple into our platform, users can engage in buying and selling all these coins with Fiat currency through various modes of payment from any country online.
Exchange Revenue Sharing
Probably the most profitable deal that we are offering. We are going to share 40% of the future exchange revenues exclusively to the ICO investors on the basis of their HDX shares. This is solely done to boost the confidence of our ICO investors, we want to make sure that the investors who are contributing to HDX coin get benefitted in the future.
Instant Referral BTC Commission
This is the most innovative step taken by HDX in the history of ICO. Currently all the ICOs avail their own Crypto coin on being referred to another person. HDX has put an end to this ongoing system and providing Bitcoins since they are most widely used and accepted Cryptocurrency. We are offering Bitcoins instead of our own Crypto on referring us to another individual and also provide 8% of the total Bitcoins spent on purchase of HDX. Even if you're spending Ethereum, it can be converted into Bitcoin rate and you get the same amount as commission. And this referral commission can be withdrawn anytime.
ICO will be held from April 20 th May 30 th 2018
The maximum quantity of ICO 10 500 000 HDX
Total Tokens: 60 Million HDX
Maximum ICO Amount: 33 Million HDX
Hardcap 23 Million USD
All unsold tokens will be burned
ICO schedule and benefits allocation

TOKEN Distribution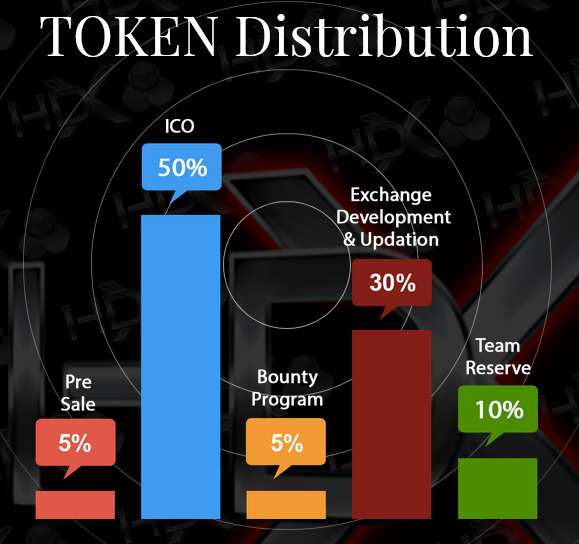 Roadmap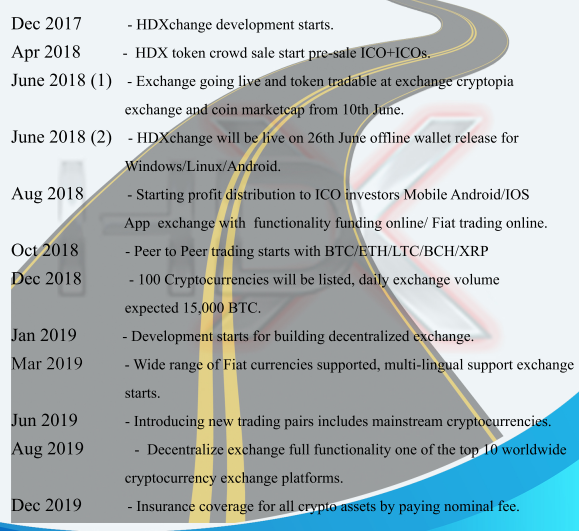 Dec 2017 – HDXchange development starts.
Apr 2018 – HDX token crowd sale start pre-sale ICO+ICOs.
June 2018 (1) – Exchange going live and token tradable at exchange cryptopia exchange and coin marketcap from 10th June.
June 2018 (2) – HDXchange will be live on 26th June offline wallet release for Windows/Linux/Android.
Aug 2018 – Starting profit distribution to ICO investors Mobile Android/IOS App exchange with functionality funding online/ Fiat trading online.
Oct 2018 – Peer to Peer trading starts with BTC/ETH/LTC/BCH/XRP Dec 2018 – 100 Cryptocurrencies will be listed, daily exchange volume expected 15,000 BTC. Jan 2019 – Development starts for building decentralized exchange.
Mar 2019 – Wide range of Fiat currencies supported, multi-lingual support exchange starts.
Jun 2019 – Introducing new trading pairs includes mainstream cryptocurrencies.
Aug 2019 – Decentralize exchange full functionality one of the top 10 worldwide cryptocurrency exchange platforms.
Dec 2019 – Insurance coverage for all crypto assets by paying nominal fee.
Team
We have acquired a team of experts who have experience in IT, analysis, design and development on all prevailing platforms. Technically explaining, we have covered all Java-based, Ruby-based web and enterprise applications. Our team has achieved fabulous results with their tremendous efforts. We will mention some key roles and qualifications of our team. Some languages that our team holds expertise on contribution.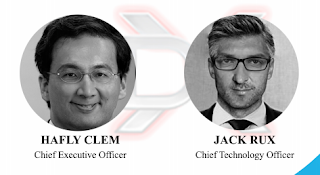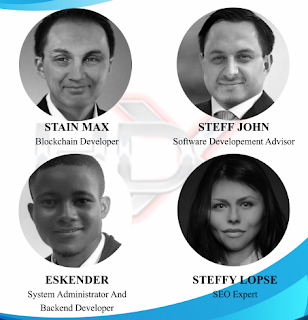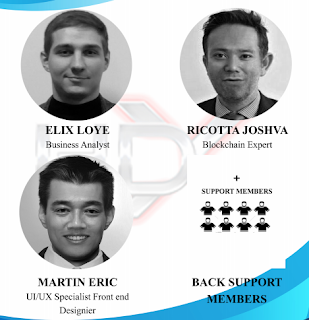 Be a part of this PROMISING project. Download the whitepaper for more insights.
For more information, please visit:
Website: http://www.hdxchange.io/
Whitepaper: https://www.hdxchange.io/webroot/whitepaper.pdf
Main Thread: https://bitcointalk.org/index.php?topic=3286687.new#new
Telegram: https://t.me/hdxchange
Twitter: https://twitter.com/hdxchange
Medium: https://medium.com/@hdxchanges
Linkedin: https://www.linkedin.com/in/hdx-xchange-678302161/
HDX ICO Calendar: https://www.listico.io/ico-calendar/hdx-pre-ico-phases
HDX Pre-ICO: https://www.ico-map.io/ico/hdx-pre-ico-phases
Author: jacobtemi10
My BitcoinTalk Profile: https://bitcointalk.org/index.php?action=profile;u=2015283