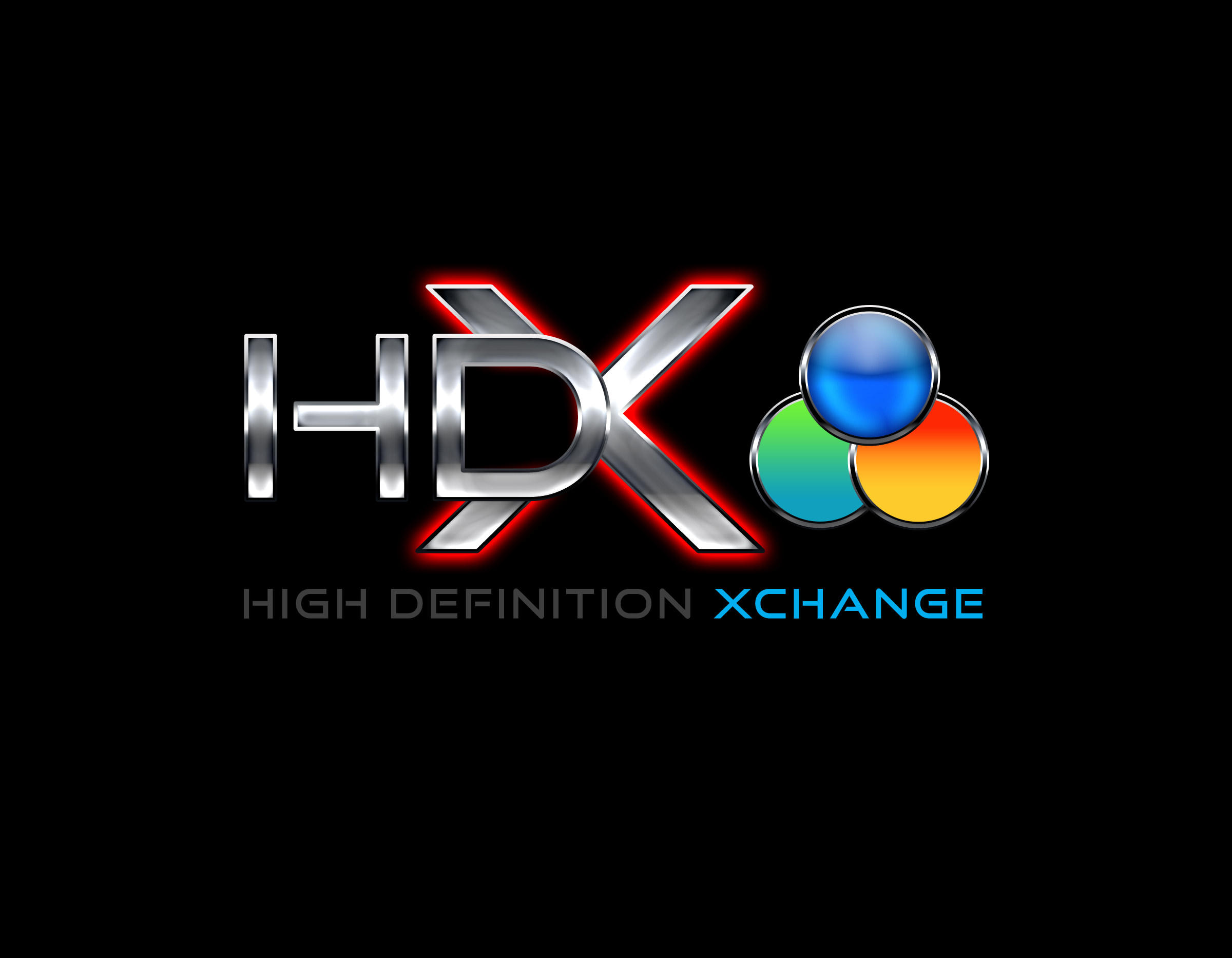 HDX is a cryptocurrency exchange marketplace with a number of features and enablements that set it apart from a typical cryptocurrency exchange. Elevating the concept of peer-to-peer exchange, which the entire blockchain concept is built on, HDX gives its users full control over their desired cryptocurrency exchange formats, processes and procedures. The platform's native cryptocurrency token, HDX is an ERC-20 standard token that gives its investors the opportunity to carry out transactions on the HDX platform without paying a transaction fee.
Built on the Ethereum blockchain, HDX offers its users all the security advantages associated with Ethereum smart contracts, while also offering them an unparalleled flexibility that enables them to seamlessly switch between payment methods and formats. With HDX, users even have the ability to set their own buying and selling parameters including prices, which is a marked departure from the standard procedure of a conventional crypto exchange.
PROBLEM STATEMENT
The major issues within the cryptocurrency exchange space that HDX resolves are:
Inadequate or unsuitable background framework or infrastructure
Poor security
Arbitrary exchange parameters
Illiquid market conditions
Subpar customer service
Lack of internationalization
Excessive transaction fees
Inadequate Infrastructure
Unlike many exchanges that are typically put together in a rush, and thus sacrificed operational efficiency for speedy launch, HDX has been put together over a three years period, with the specific goal of ensuring that the user experience does not deteriorate as user volumes rise on the platform. Using their years of accumulated experience in cryptocurrency and design, the HDX team has built a platform that maintains a uniform standard for user experience, with the capacity to withstand heavy transaction loads and immense fluctuations. As a result, the initial development process has been slower and more painstaking that is normally obtainable, but this is what gives HDx the crucial operational edge in practice.
Poor Security
Exchanges often go down due to being compromised in some way by hackers or fraudsters, which has the effect of undermining user and investor confidence in the cryptocurrency exchange market. With HDX, all building and design is carefully audited to make sure that design flaws and structural weaknesses do not creep in.
Arbitrary Exchange Parameters
It is often the case that cryptocurrency exchanges offer exchange rates and transaction conditions that many users find to be unfavorable. With HDX, the platform itself stays out of the user's way as much as possible, instead giving users a platform to connect with each other on a peer-to-peer basis, where they can agree on all transaction details including buying and selling price, transaction duration and payment mediums. Using Ethereum smart contracts, the platform wraps up this user freedom in a layer of trustless security that ensures that users will not have bad experiences.
Illiquid Market Conditions
Unlike conventional exchanges which often have shallow order books, resulting in significantly expensive trading slippage due to delays, HDX does not pose a slippage risk to users because their desired currencies are sourced exclusively from other users, so in effect if there is a willing seller, then the willing buyer only has to contact that seller and negotiate privately before a smart contract is agreed to seal the transaction. This also means that the platform does not pose an exposure risk to itself by holding large amounts of cryptocurrency in an attempt to avoid slippage, as some other la some other large exchanges resort to.
Subpar Customer Service
Many exchanges in existence have little or no processes or protocols in place to deal with customer complaints or troubleshooting, and this leaves customers angry and frustrated because in this line of business, a complaint almost certainly involves monetary loss. HDX is built with the end user in mind at all times, so in addition to creating a secure, trust-based framework for users to connect and trade coins with each other, there is a robust conflict and complaint resolution framework and a dedicated customer service team in place to make sure that users get full value for their trading experience every time.
Lack of Globalization
Many exchanges are built with only one country or territory in mind, as if blockchains are restricted by national or linguistic boundaries. The HDX platform supports English, Mandarin, Japanese and Korean, with future expansion planned in line with user growth in North America, Europe and Africa. The goal is to provide a platform that seamlessly supports users from across the world.
Excessive Transaction fees
For many exchanges, transaction fees are the principal, if not the only source of income and as a result, transaction and handling fees can be as high as double digit percentages. On HDX, ICO investors are exempted from paying transaction fees when using the platform, and there is a healthy range of alternative revenue streams that enable the platform to charge reasonable transaction fees for other users.

HDX SOLUTION
Discounted Trading
We are going to provide rebates on trading fee which will ultimately help in enhancing profits. In order to raise the trading volume and to encourage traction, we will also decrease the amount of trading fee. Our motto is to increase the volume growth and benefitting the traders more by these reductions in fee.
Two-step verification process
We have implemented Two-step verification on all the transactions and log ins to ensure the security of our users, which is the top priority of HDX. Before any withdrawal or transaction could take place, the user will also receive an email apprising the user of the particular activity.
Multisignature Wallet
We are also introducing an Offline Multisig or Multisignature wallet giving you a benefit of keeping most of your assets offline which makes it more secure. It also allows the user accessibility to the funds from anywhere. Only 5% of your total assets can remain online leaving all the other crypto and fiat assets offline. This feature bring safety as well as easy accessibility to all our users.
Support for Fiat Currencies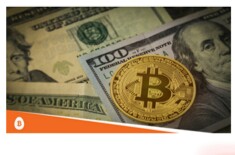 We have taken care of customer's preferences on currency usage and incorporated a wide range of Fiat currencies from various countries.
We are sure that our customers will find their preferred currency among this list for deposits and withdrawals. If it is required, we will expand this list and include more currencies for your convenience.
ICO SCHEDULE
HDX ICO is all set to roll out on 20th April 2018, we are very excited to shared the schedule of our ICO which is divided into five different phases. This is basically done to provide more time to the investors to plan their purchases. There are different benefits in all phases so you can prioritize when to purchase the tokens.
Here's the schedule for ICO :

TOKEN DISTRIBUTION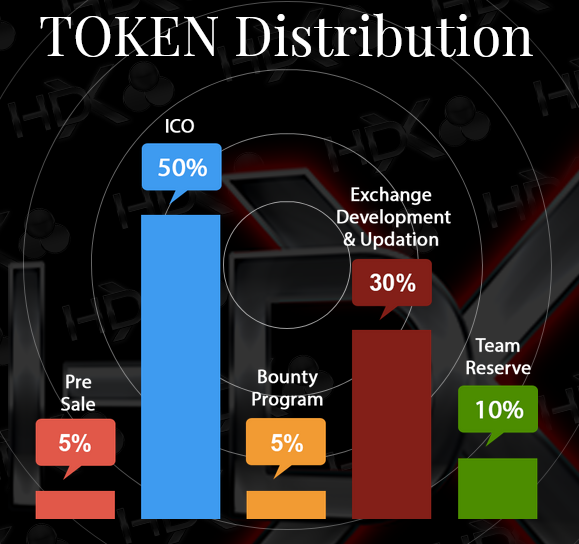 ROADMAP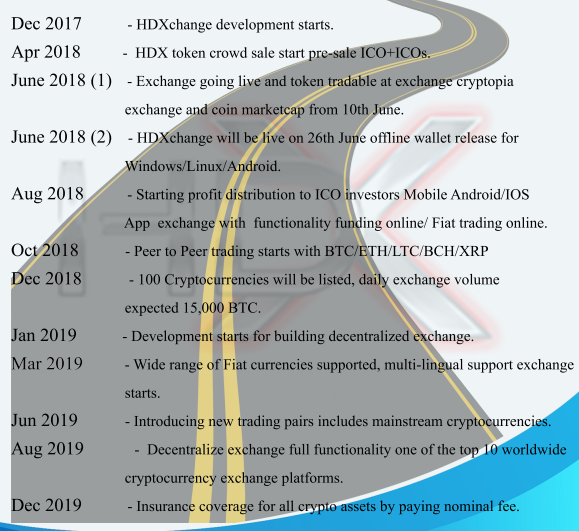 TEAM

For more information, please visit:
Website: http://www.hdxchange.io/
Whitepaper: https://www.hdxchange.io/webroot/whitepaper.pdf
Main Thread: https://bitcointalk.org/index.php?topic=3286687.new#new
Telegram: https://t.me/hdxchange
Twitter: https://twitter.com/hdxchange
Medium: https://medium.com/@hdxchanges
Linkedin: https://www.linkedin.com/in/hdx-xchange-678302161/
HDX ICO Calendar: https://www.listico.io/ico-calendar/hdx-pre-ico-phases
HDX Pre-ICO: https://www.ico-map.io/ico/hdx-pre-ico-phases
Author: Crator Touch
My Bitcointalk Profile: https://bitcointalk.org/index.php?action=profile;u=1612381