Hive Power Decentralized Energy Communities – based on Blockchain technology
Hello friends, I am Olagoke Gbade. Just as my usual practice of bringing great and valuable information to your way, today's own will not be less as I have decided to give you information about this innovative Hive Power Decentralized Energy Communities – based on Blockchain technology called " Hive Power." Please seat back and relax your nerves as you read through. Also, I encourage you not to just read but as well take important step by be a part of this great innovation.

Hive Power is developing a turnkey solution for the creation and management of local energy communities at Blockchain, providing economic optimization for its subscribers by reducing their bills and valorising their assets. In collaboration with meter manufacturers, Hive Power is building a blockchain-capable energy meter that makes it possible to safely symbolize energy. Unlike its competitors, Hive Power offers not only the Blockchain platform but also an efficient energy trading system that is perfectly tailored to the application of energy communities. The HONEY algorithm uses the flexibility of customers to optimally align production and consumption, maximizing community welfare and meeting technical constraints.
Energy is one of the most basic elements of the universe and It is one of the key elements that without it we cannot do any work, So energy is very important for the world. There is a big possibility for Humankind to face an energy crisis in future, That's why the world should manage the energy accordingly.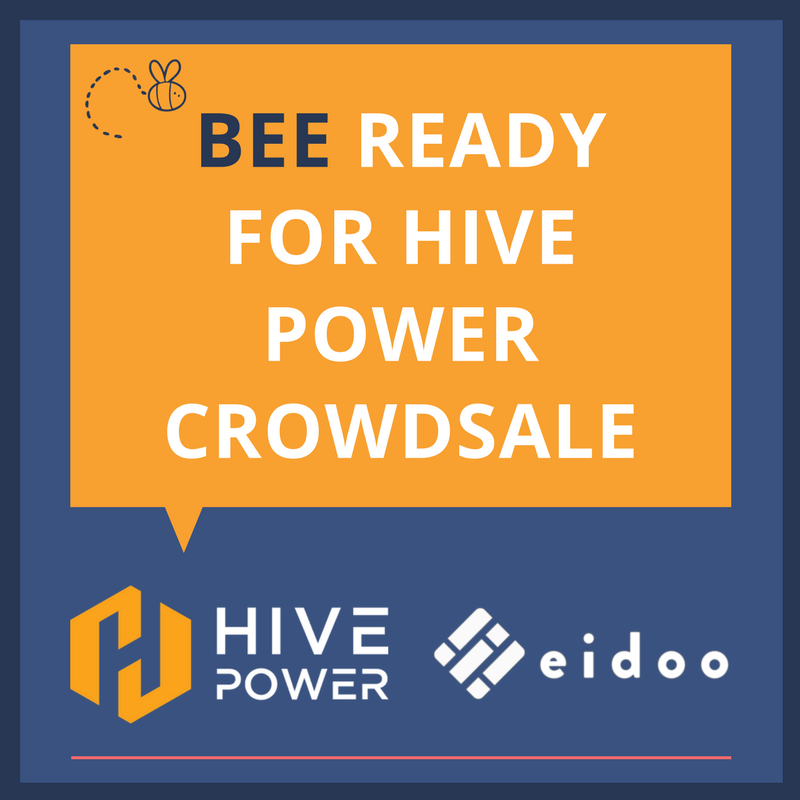 Electricity is the power of today's growth and development. People do not know how important electricity is when it's not there for a few hours. We use many products every day that can not run without electricity. A new kind of actor has emerged on the electricity market called Prosumer. It produces electricity in its house, uses it as needed, and sells the rest of it on the market. The logic behind such a category of market participants is independence from the centralized power grid. There are several challenges in the market regarding the relationship between prosumers and grids. The production in the house of the prosumer often exceeds the consumption, and he decides to sell it to the net. But often consumption exceeds the limits of production, and it has to borrow from the centralized network. Problems such as poor power quality, voltage violations, and line clogging have become common in the cases of the prosumer-powered electrical network. There is a need for a new and innovative solution to solve these challenges in the industry. Solution offered HIVE POWER provides the solution to the challenges outlined above by bringing blockchain technology into the picture. The use of blockchain technology makes buying and selling electricity from various decentralized prosumers much easier and more transparent. Consumers, prosumers and utilities are the key members of the project. And the optimization of energy resources and infrastructure will lead to a decentralized and sustainable future of electricity consumption. Distributed energy storage system will play a key role in the market. Local energy communities on Blockchain are called HIVE, which consists of a group of workers and a QUEEN who coordinates the workers. Based on intelligent contracts, every transaction on the HIVE platform is completed. There are two different types of apps. User App and Admin App. These apps are designed for effective electrical energy management and help consumers and administrators. An intelligent contract called Beekeeper is used on the platform for transparent interaction between the administrator and a hive. Hive administrators also play an important role in the platform's technical governance. Ethereum Blockchain is initially used to store information about monthly productions and consumption. Hironichal Optimizer for Networked Energy (HONEY) algorithm is used to solve network coordination problems. It is mainly based on another algorithm called Alternating Direction Method of Multiplier (ADMM). Coordination phase and activation phase are two important phases of the HIVE network that determine consumer consumption and forecasting. The coordination and understanding between the workers and the queen are of utmost importance to solve various network challenges, such as disassembly problems and network optimizations. Self-consumption communities and microgrids are the best possible use cases of the solution presented by the platform. Various fees and service fees are implemented on the platform to meet the profitable business model. ICO INFORMATION AND TEAM Sign HVT Price 1 HVT = 0.25 USD Bonus Available Platform ether Accept ETH Soft cap 1,000,000 USD Hard cap 11,000,000 USD Country Switzerland White List / KYC KYC & Whitelist Restricted areas USA, China The project will invest 100,000,000 HVT tokens, of which 54% will be reserved for crowd-selling. The ICO will start on 11 June 2018 and will last until 30 June 2018. 65% of the ICO's funds will be used for research and development, while 15% of the funds will be used for enlargement. The project team is experienced in computer science and energy management.
Electricity consumption has risen steadily since the technological revolution. We've added more and more tech toys in our lives. The electricity market is subject to inefficiencies. The centralized power grid requires an innovative solution to rebuild the modern power grid.
Cost-effective energy production is the order of the day for a sustainable future. Distributed energy system will lead to better and more efficient energy management. People will realize the importance of energy conservation. Giving people the opportunity to participate in the decentralized energy transition is the true vision of the platform. Blockchain technology will enable the modern energy usage guide for the future.
For more detail information, kindly check any of this links:
 ANN | WHITEPAPER | WEBSITE | TWITTER | TELEGRAM |FACEBOOK
Authored by: Olagoke Gbade
My bitcointalk profile link: https://bitcointalk.org/index.php?action=profile;u=2162484