HUMANCOIN — Set To Herald A New Era For Charity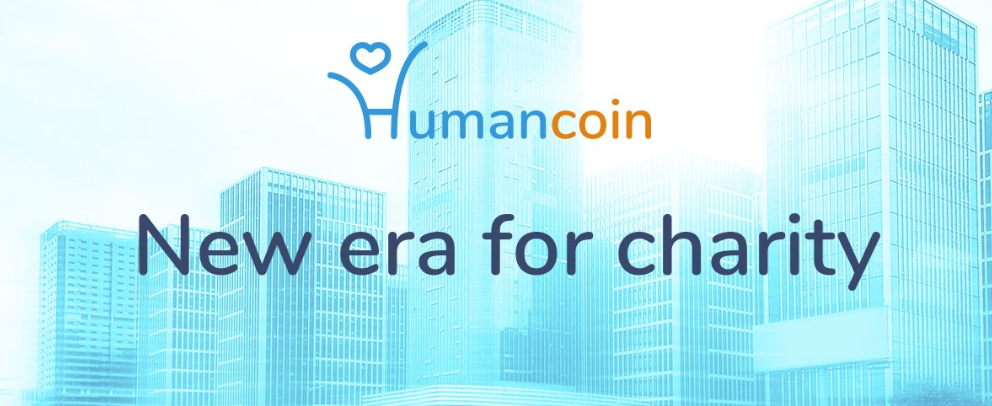 Despite the rise of new mechanisms for donating, the charity industry still cannot overcome its main obstacle — a lack of trust. Donors, most of whom are private individuals, simply lack the means to verify whether their funds have reached the addressee in full and in the required time frame, even if they transfer the money with the help of specialized organizations. According to various sources, about 20% (or more) of all donated funds end up being kept as administrative expenses by charity foundations.
Many are faced with the complexity of cross-border payments (when one wants to help a foreign recipient) and later, potential difficulties with regulatory bodies. In addition, donors are forced to spend a part of their well-intentioned
contribution on covering the operational costs of the transaction.
The current technology employed in the charity industry is at a relatively low level. It is common for individuals and companies that are ready to donate funds to change their mind due to:
Doubts over whether the contribution will reach the recipient in full and on time, and a lack of trust in charities, due to the absence of any official international organizations for evaluating their activities;
The complexity of cross-border payments for foreign projects, as well as potential issues in dealing with regulatory agencies;
Unable to discern any additional benefits when making a donation.

Humancoin solves these problems through the integration of blockchain into three thriving sectors: charity, e-commerce and cryptocurrency.
Solution Provided by HumanCoin
Blockchain solves the trust issue by providing transparency, traceability and security
Donors can quickly make donations worldwide, monitor their expenditure online, receive benefits from the platform's partners
The symbiosis of e-commerce and cryptocurrencies will facilitate an increase in the number of donors
Among the project's partners will be large online stores, service businesses, gaming and entertainment industries, airlines, cryptoexchanges, international corporations, regardless of whether they operate with cryptocurrencies or not.
HumanCoin is the new e-commerce cryptocurrency fuelled by the Proof of Charity mining protocol. Humancoin is a revolutionary platform bringing about the synergy of philanthropy industry, retail e-commerce and cryptocurrency markets, which together have a combined value of $3.5 trillion.
Humancoin is a breakthrough blockchain project, which unites philanthropists and recipients of funds on a single platform in the most convenient and transparent way. Donors (made of one of three of us globally) can quickly make donations around the world, monitor their purchases online and also receive discounts from platform partners.
Charity projects can receive funds with a minimum of overheads and in a short time in a comfortable currency. Blockchains can reduce the need for third parties (long-chain banks, NGOs, government agencies, law firms and so on). Blockchain can simplify the platform on a much larger scale.
The Humancoin platform offers industry viable and long-term solutions to charity through the consolidation of three revolutionary processes, cryptocurrency markets, blockchain technology and e-commerce loyalty programs. The platform brings together all stakeholders, including donors, recipients and e-commerce users. The company has built an interface that allows participants to send donations quickly and interactively to their chosen countries, monitor transactions, and can view reports.
Humancoin unites altruists and beneficiaries of assets on one P2P stage in the most helpful and straightforward way . The blockchain stage will inhale new life into the philanthropy business and is the motor of development. In the meantime, it is the primary worldwide dependability program for an expanding number of web based business accomplices.
P2P platform creates an avenue and ecosystem where donors, recipients and e-commerce players will participate.
This platform interface allows participants to send donations quickly to any country with popular currencies, which will allow tracking of charitable project transactions and projects.
The Humancoin platform has been specifically designed to facilitate the interaction process, and this will mostly be done between philanthropists and beneficiaries.
UNIQUE FEATURES OF HUMANCOIN
This is the first ever blockchain project that has the potential to become a global e-commerce loyalty program aggregator
Association with philanthropy gives its tokens a unique advantage in developing loyalty programs with partners creating a strong emotional resonance
Instead of competing with existing programs, the Humancoin token is effortlessly integrated into already existing systems — all it requires is setting a conversion rate
HUMANCOIN PLATFORM
Humancoin is a P2P platform and ecosystem that brings together donors, recipients and e-commerce players. The platform's interface lets participants quickly send donations to any country in the popular currency, to monitor
transactions and view reports on their charitable activities, as well as to use international customer loyalty programs.
The Humancoin platform is designed with the goal of facilitating the process of interaction between philanthropists and beneficiaries to the greatest possible extent.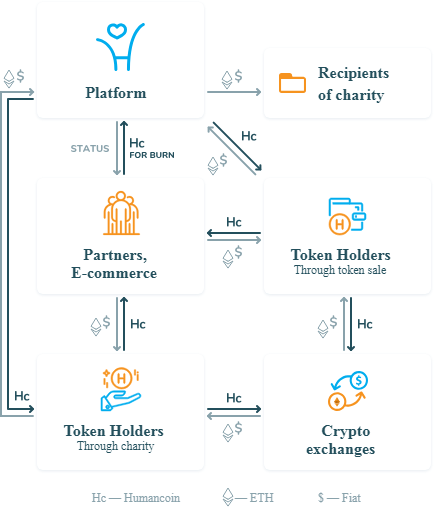 HOW IT WORKS
The platform provides the opportunity to fully track donations online, as well as voting and ranking for projects and philanthropists along with other features.
There is also the option to receive a receipt for each donation to use for tax deduction purposes depending on the donor's tax jurisdiction.
The future expansion of the project will be financed by the 5%-fee raised from the funds collected for charity projects, which is 4 times lower than the market average.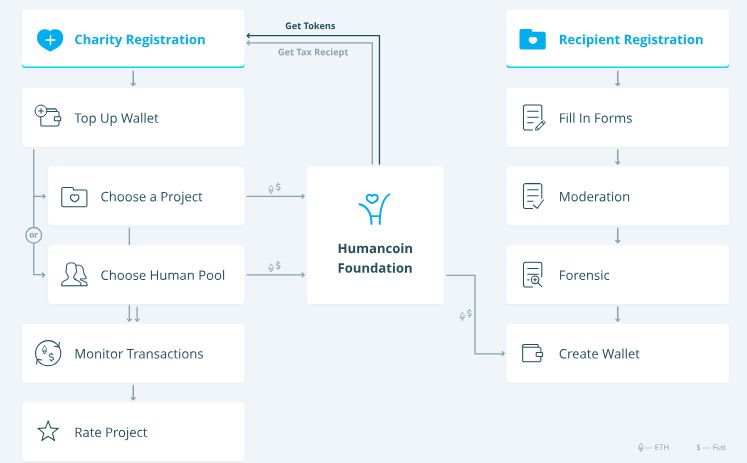 WHY CHOOSE HUMANCOIN?
Humancoin tokens can be easily converted into points, miles, bonuses, coupons. The token owner will be given an incentive to hold them to take advantage of attractive benefits and this provides a long-term and stable token request.
Because the number of partners and the scope of cooperation on the Humancoin Network grew, so did the popularity of tokens.
The "mining" proof of charity concept allows projects to reach scales hundreds and thousands of times.
TOKEN AND ICO DETAILS
Token Name: HUMA
Platform: Ethereum
Standard: ERC20
Quantity: 3,055,000,000 HUMA
Price: 1 HUMA = $ 0.01
Payment: ETH, BTC, LTC
Soft cap: 6,000,000 USD
Hard cap: 26,000,000 USD
The presale will be from the 1st of July to 15th of August, 2018.
The token sale will be from the 15th of September to the 1st of November 2018.
THE DISTRIBUTION OF HUMANCOIN TOKENS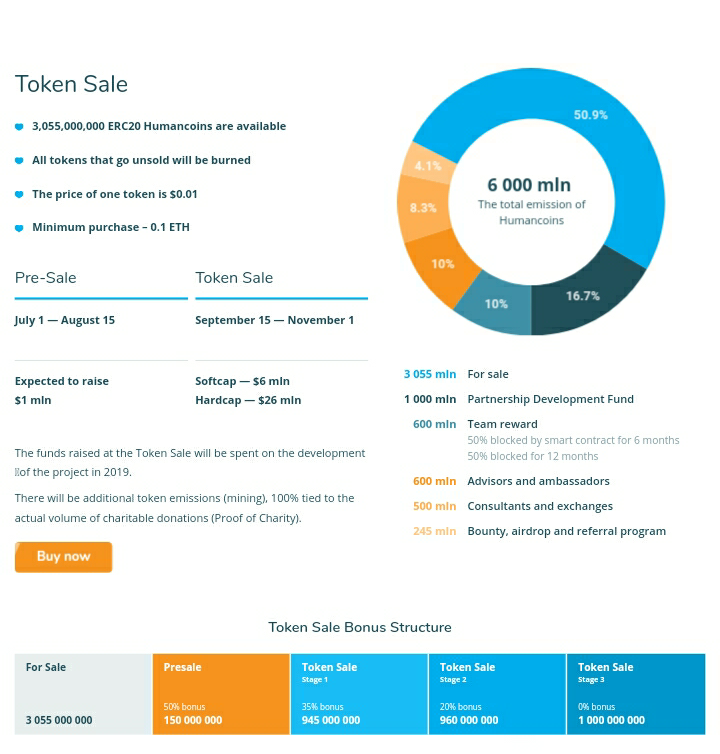 3 055 mln: For sale
1 000 mln: Partnership Development Fund
600 mln: Team reward
600 mln: Advisors and ambassadors
500 mln: Consultants and exchanges
245 mln: Bounty, airdrop and referral program
Bonuses
The presale will be 150 000 000 with 50% bonus.
The 1st stage of the token sale will have 945 000 000 with 35% bonus.
The 2nd stage for the token sale will be 960 000 000 and it will have 20% available bonus.
The 3rd stage for the token sale will have 1 000 000 000 with 0% bonus.
Every other token left unsold will be burned.
Tokens will be allocated to the user's personal account and the distribution will be made after the conclusion of the token sale and it will be then listed on the popular cryptoexchanges.
ROAD MAP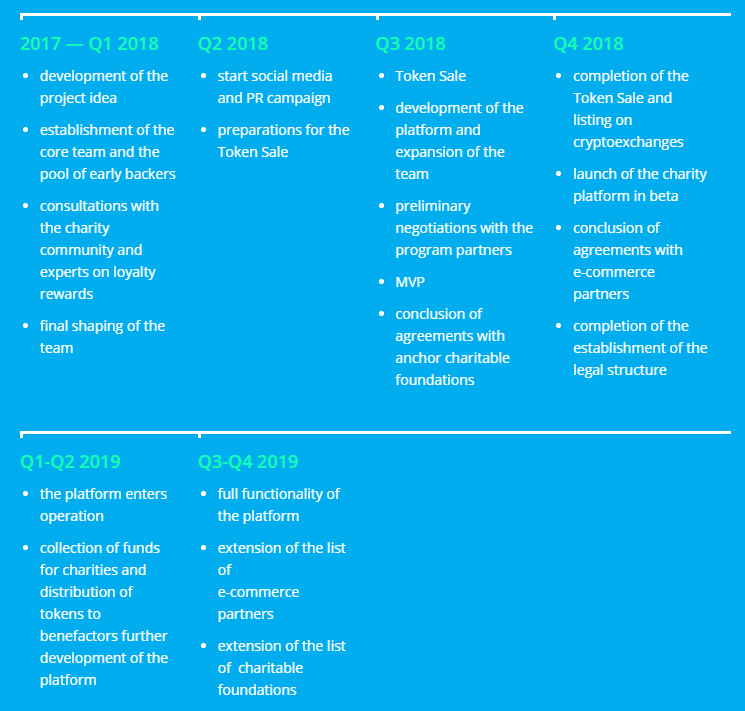 TEAM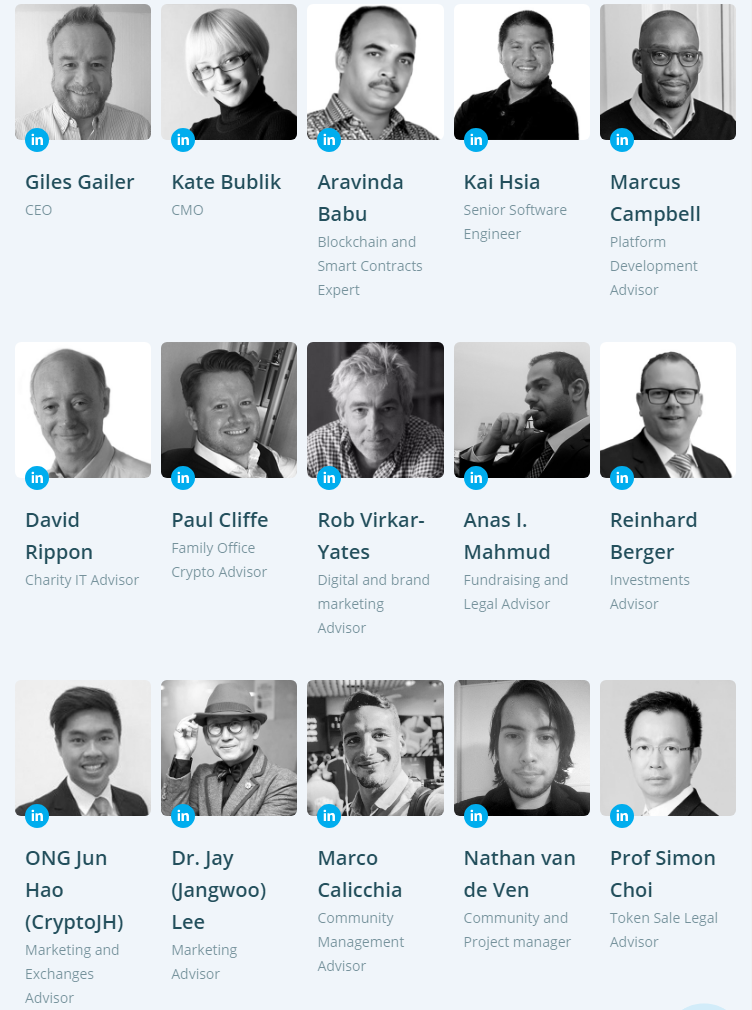 For more information, please visit:
Website: https://www.humancoin.net
White Paper: http://docs.humancoin.net/HumanCoin_whitepaper_en.pdf
Bitcointalk ANN: https://bitcointalk.org/index.php?topic=4469466
Twitter: https://twitter.com/humancoinnet
Facebook: https://www.facebook.com/Humancoinnet
Telegram: https://t.me/HumancoinChat/
Reddit: https://www.reddit.com/user/humancoinnet
Medium: https://medium.com/@humancoinnet
Author: JigaMola
Bitcointalk profile: https://bitcointalk.org/index.php?action=profile;u=1847143