We are building a blockchain where we can call home. A place where developers and a solid foundation that both BitGuild and third party developers can create a new breed of game, exploit these new capabilities by sewing them into the gameplay system. in new and unexpected ways …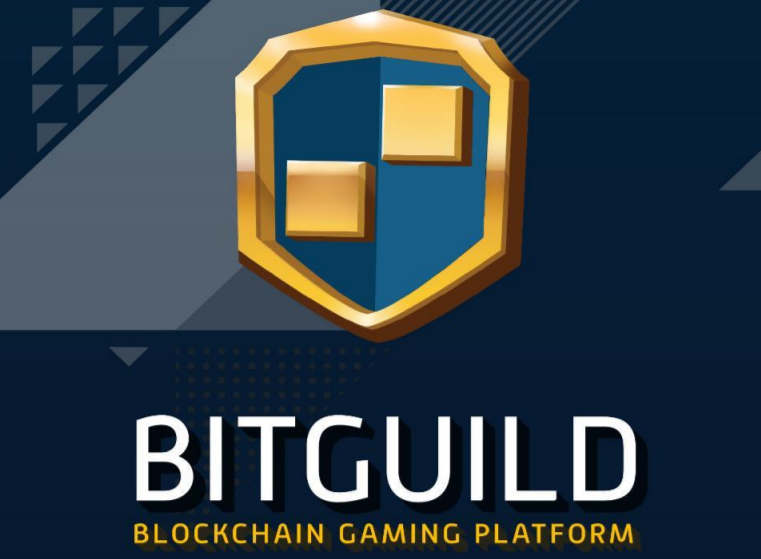 Read any End User License Agreement (EULA) on Steam, Origin or similar platform and you will see that in reality, the person paying for the game does not actually own it or any of the in-game objects that they worked hard to acquire.
Think about Hearthstone, an online card game that generated $394 million in revenue in 2016. HearthStone is free to play but players spent $394 million buying cards. Blizzard profited from those purchases but can choose to shutdown Hearthstone at any time. If this happens all of the cards that the players "purchased" would be gone as well.
BitGuild will have a Steam like game platform for gamers to buy games, check profiles and achievements. It will include an asset wallet for viewing all owned assets. The platform will feature an asset exchange for buying, selling and trading any assets used on the platform.
BitGuild is not creating a new blockchain for this project. It is intially going to be introduced as an ERC20 token on the Ethereum blockchain. The whitepaper states that BitGuild may move over to a blockchain with a higher transaction speed and lower cost in the future.
If BitGuild can provide gamers with good games it's likely that many will end up spending more on assets than normal because of the ability to resell and also transfer to another game.
BitGuild wants to take this to the next level and with their platform that will have real, playable games in the future. The existing games mentioned above or merely about trading assets. Games on BitGuild will resemble the games you play now. The secret to blockchain usability is to make the user feel like they are not doing anything differently.
The token metrics for the ICO are also fair with 45% of the tokens being sold with a maximum of 15% discount. Although 30% going to the team and advisers is high it is normal for the current environment.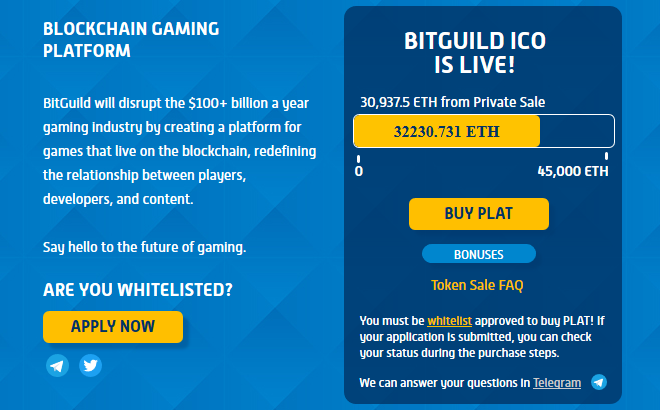 ICO Date: Open Now
Token Ticker: PLAT
Token Price: 80,000/ETH
KYC: Yes
Total Supply: 10 billion at TGE
Amount for Sale: 45% total
Discounts: Presale — 15% max in Private & Public
Token Type: ERC20.
The team has a very strong background in the game sector with CEO Jared Psigoda being the cofounder and CEO of Reality Squared Games and Livestar.
The COO Curtis Chiu has worked as a product manager at Kabam, Sega, Konami, and Outspark and has been involved with huge games including the iphone hit Kingdoms of Camelot.
★ Web ★ ANN ★ Whitepaper ★ Twitter ★ Telegram ★ Reddit ★ Medium ★