[ICO] BIXTRIM

The BIXTRIM ICO is looking to fund the use of crypto-based accounts with various established retail banks, and consequently become compliant with multiple financial services requirements.
Their advanced global platform will look to accommodate the advent crypto market fans who are looking to use the innovation to their advantage. To enable this, BIXTRIM will use their native cryptocurrency to allow anyone to participate by becoming a BMX token holder.
Today, the crypto-currency market has a rather narrow specialization for a small group of people, and since the market is still only at the stage of development, there are a number of issues that are hampering this broader market. I will consider five reasons why I believe that BIXTRIM will be able to solve this problem and have every chance to become a leading company in this industry.
Speed
The main problem for today is the speed of crypto-currency can be redeemed for real money. The procedure usually takes a few days, in BIXTRIM will be done in a few minutes.
Possibility to put a coin with a guarantee.
Maybe you already have a coin, whose price will rise every day, but you will need cash. With BIXTRIM you will be able to put this coin or a portion of it and at the same time the coin will remain in your property. Thus, you can use cash at your discretion as long as the coin price continues to grow and when it reaches its peak, return the money with the required interest and sell the coin at its full price.
Security
To date, most transactions on other exchange platforms are supported by one factor authentication. Unfortunately, this method is a bit outdated and not too difficult to hack, so the case of crypto-currency theft from the exchange platform wallet is no longer rare. However, BIXTRIM will issue a new coin with multifactor authentication, which will reduce the risk of hacking almost to zero. Thanks to the multifactor authentication, even if the exchange itself is hacked, there will be no way to commit any unauthorized transactions.
Cryptocurrency is a hot topic around the globe nowadays. The financial industry continues to grow at an unmatched speed and cryptocurrency is anticipated to be the future of the financial industry as it has huge potential to expand and mature in the near future.
Crypto market is not yet fully developed. There are lots of developments still going on in the industry. The tools which are currently available are considered to be suitable for a small group of people. This small group consists of traders and miners. Most of the crypto currency platforms take care of the needs of this small group. In my opinion, there is still plenty of room for development, change and adjustment of technologies to suit the majority of the people.
Some of the most prevalent problems of the crypto platforms are delay in converting cryptocurrency into fiat money, inability to execute a transaction on a predetermined date, limited number of transactions in a day, security issues, so on and so forth.
The creators of Bixtrim believe that everyone should be able access crypto services easily. Bixtrim plans to collaborate with banks all over the world to provide the latest money transfer mechanisms. Also the cryptocurrency launched by bixtrim will facilitate 
100000
 transactions per second.
Bixtrim is coming up with a new concept called crypto pawn shop. People will be able to deposit their cryptocurrency and take fiat money. They can also claim back their cryptocurrency if they pay back the commitment.
BXM is a utility token which will facilitate all transactions within the platform. I was surprised to know that BXM will bridge the gap between crypto market and the retail market.

BXM is the short name of the token. BXM token is an ERC20 token on the ethereum blockchain. Price of 1 BXM token is 1 USD and there are 53,600,000 of these tokens up for sale in the ICO.
The team is very big but average and has specialists from every department. The advisors are very experienced and have many successful projects in their bags. The only problem that I feel is the team is too local and there is lack of diversity in the team.
Number of transactions
time required to process and make an existing crypto-currency transaction is huge and can take up to several days and the amount is very limited. Modern crypto-currency transactions allow you to do only one tenth transaction per second. BIXTRIM will issue crypto currencies around the world with the ability to process at least one hundred thousand transactions per second.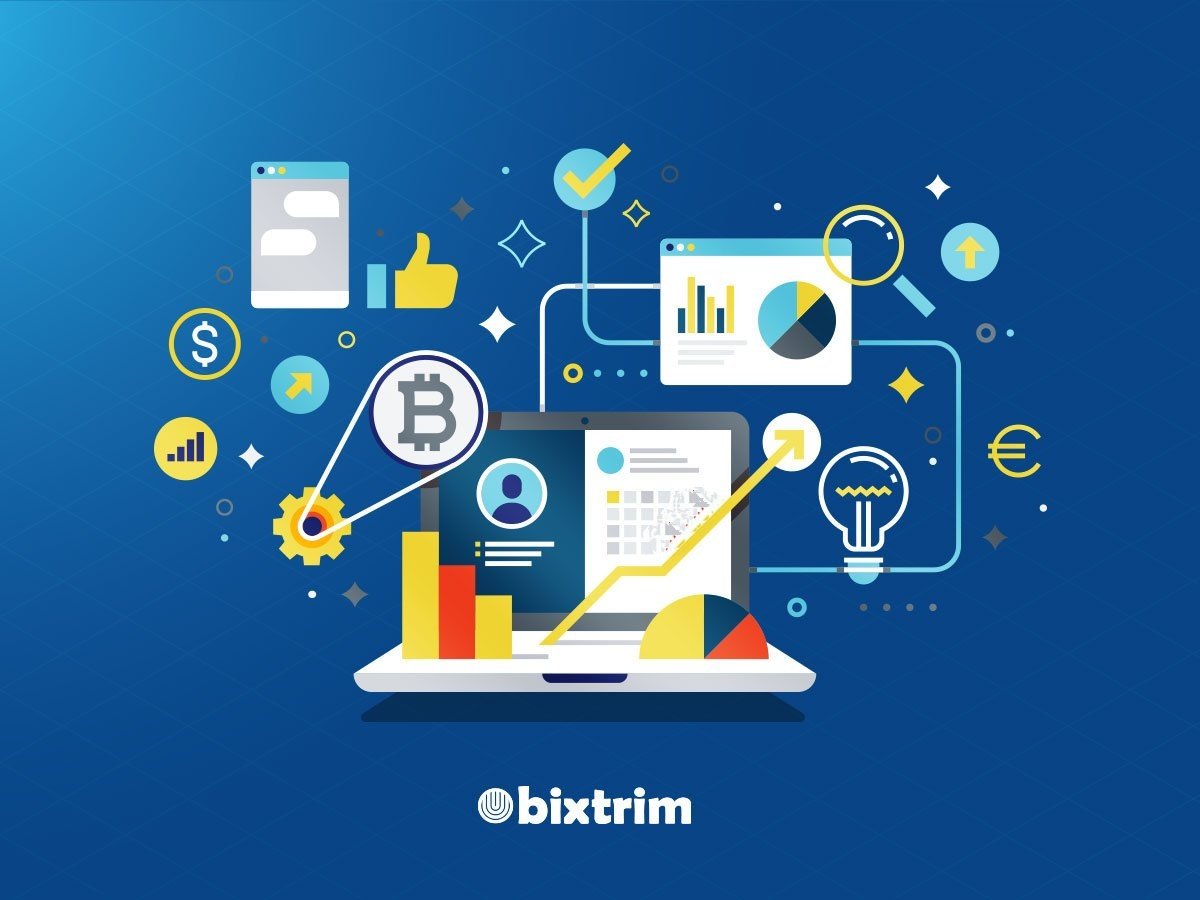 No intermediaries
Since the existing crypto-currency is not tied to plastic cards, currently, most crypto-currency operations can not be created without the participation of third parties, miners, merchants, etc. However, BIXTRIM will release a revolutionary plastic card attached directly to BIXTRIM coins and other crypto currencies, which will allow plastic cardholders to make purchases or transactions anytime and anywhere themselves.
I am convinced that because the solution of this problem BIXTRIM will be able to significantly expand the crypto-currency market and change the market with a still narrow specialization into the real world economy.
ICO Dates
Start- 1st June 2018
End- 31st August 2018
Total emission volume is 72 000 000 tokens, which are divided into several parts:
7 800 000 tokens will be sold in discount packages, including.
The first week of Sales 1 300 000 (60% discount)
The second week of Sales 2 600 000 (40% discount)
The third week of Sales 3 900 000 (20% discount)
Regular sales process begins from the fourth week
&45 800 000 tokens will be sold at an original price.
6 500 000 tokens for referral bonuses and lottery drawing.
11 900 000 tokens stay in possession of co-founders, partners and advisors.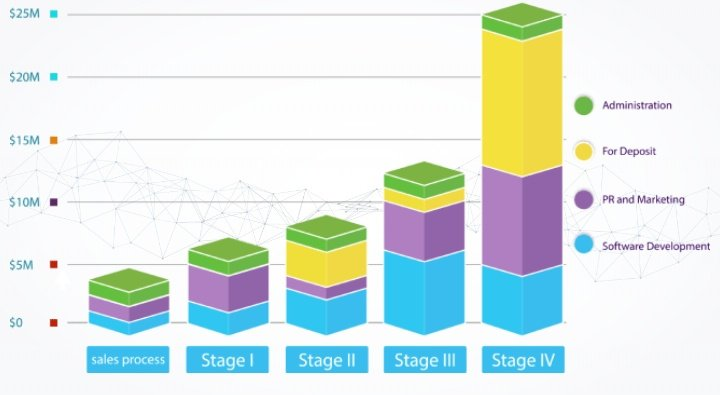 Token info
Token: BXM
Platform: Ethereum
Type: ERC20
Price in ICO1 BXM = 1 USD
BONUS
First week of Sales: 60%
Second week of Sales: 40%
Third week of Sales: 20%
Tokens for sale53,600,000
Investment info
Min. investment: 30 BXM
Accepting: BTC, LTC, ETH, Fiat
Distributed in ICO: 74%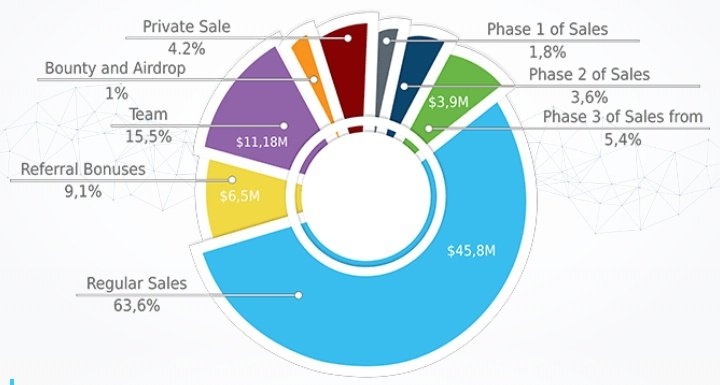 Author: