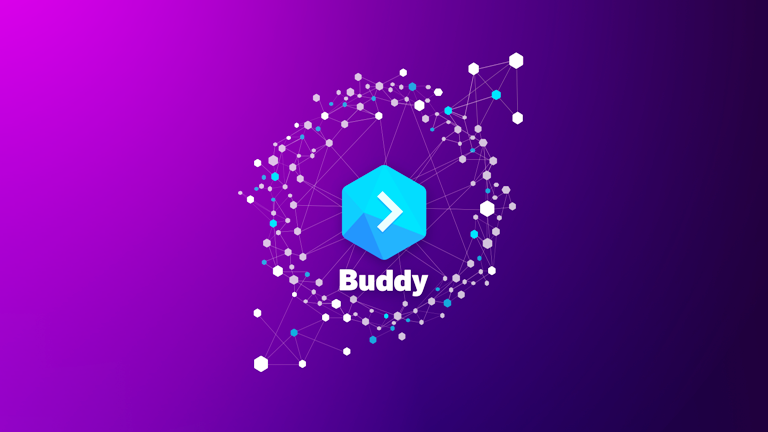 Well, before making any further estimations as I might be on the verge of sounding overwhelmingly favorable about Buddy let's get into our critical and analytical Buddy ICO Review and analysis where we will see why and how investor-friendly is Buddy ICO.
Buddy, partnered with industry leaders such as Amazon, Docker, Github, Microsoft, and Google, is a winning development automation platform that serves a rapidly growing market valued to become $345 billion by 2022. Over 7,000 developers use Buddy every day across 120+ countries. Featured customers: INC. Magazine, CGI.com & ING Bank. Our vision is to become the backbone on which talented people can build world-altering apps & services. Our goal is to take the load off millions of developers by offloading everything that can be automated – giving them back the time for being creative.
In a nutshell, Buddy is a "Decentralized Development Automation Platform". However, that's a tad bit heavier on the technical side. Let's make it simpler. Buddy is basically a decentralized platform for developers through which they help them with building and deploying software and apps. They make it easier for developers by making the entire process automated with a host of features that are developer friendly including 80 carefully crafted automation actions that help users develop and deploy software.

As you read previously, there are some problems regarding DevOps adoption. Buddy proposes some solutions to eliminate the problems. First, it applies a culture-shifting approach in which help the team to obtain their goals with the approach's flexibility and excellence. Moreover, their performance will be always maintained. Second, an open model is used. It serves as the basis for experienced app developers to create quality add-ons in dealing with development automation. Third, Buddy provides auto-scaling features that provide attentiveness of what can be offloaded to an open network based on the intellectual assets and regulation of the company.
Big organizations carry out hundreds of builds, tests, and other tasks related to development and operations. All of these tasks take much time to complete. Companies are trying to build faster to achieve faster results. For this reason, they spend much in their build infrastructure. This situation eventually leads to complex and pricey enterprise DevOps (development and operations) infrastructure. In addition, it needs regular and continuous maintenance. It is just for shipping. There is also a problem regarding parallelism. The companies also do much to make delivery times faster such as to reduce unnecessary queues. In addition, to run multiple pipelines all at the same time, they also perform builds and actions within pipelines at once. It needs rigorous efforts in terms of preparation and execution. This becomes one of the major pressure on the infrastructure.
Smart contracts have been used to mitigate this problem. However, dealing with smart contract development is not easy. Even senior off-chain developers still find some challenges to start with it. Programmers need to understand very well about some main concepts before starting any works. These major concepts include the Blockchain itself, dApps, EVM, and many others. The adoption of Blockchain tech, smart contract, and dApps are getting more challenging as there are many myths about Blockchain development.
Right now, as smart contracts and dApps are becoming more and more complex, flaws and bugs can enter the system easier than before, giving more opportunity for bad actors to exploit them. This can cause the loss of millions of dollars' worth of digital assets. Furthermore, the lack of advanced tools to support blockchain-particular development tasks worsens the problem. These tools are highly required especially to build trust between founders and developers. Buddy is going to eliminate these problems by proposing some innovative doable solutions.
Buddy ICO Project is Open DevOps Marketplace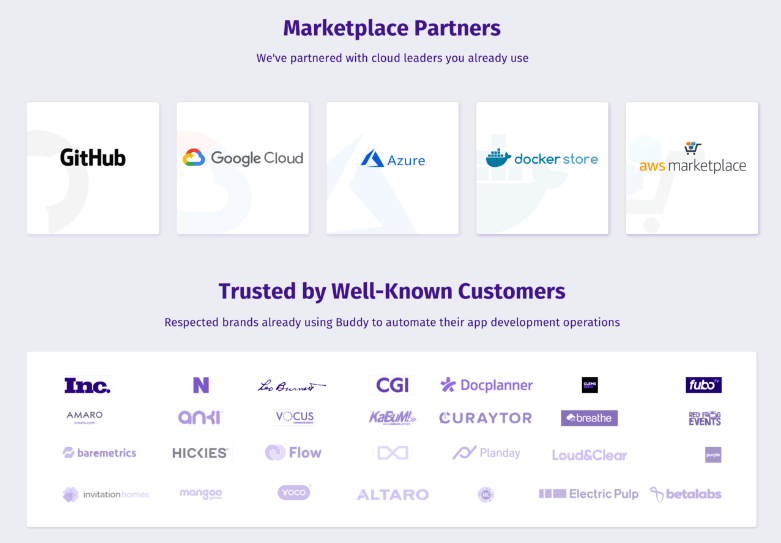 While Buddy already has around 80 defined actions that help automate the app development and deployment process the platform is also creating a marketplace where everyone can submit their own "actions" to the Buddy's DevOps Marketplace. "Buddy will help third-party developers make a profit by charging for their solutions submitted to the DevOps Marketplace, at the same time allowing them to publish plugins for free. It will require that the authors who want to participate in the marketplace allow free usage of their apps by non-commercial open-source projects, thus helping the whole Blockchain technology ecosystem grow." They are also strict with the published content as only original entries will be posted after a careful vetting. The marketplace will definitely enhance the functionality of the Buddy platform as well as it allows for a steady and scalable revenues stream.
Buddy released a token called BUD. The price of 1 BUD is 0.0002 ETH. There will be 470 million BUD tokens available for the token sale. The hard cap for the crowdsale is 60,000 ETH. The crowdsale will take place from 1st August to 29th October 2018. There will be no new tokens created after the sale ends. Any remaining tokens will be burnt after sale period ends.
As the project reaches the maximum hard cap of 670 million BUD tokens no further tokens will be generated. The hard cap amount which will be sold in the crowdsale is 60,000 ETH.
ICO Buddy : Tokens issued by already profit making company
Buddy platform is developed by a team that got together way back in 2007 while bootstrapping Springloops, a subversion hosting platform with deployment tools for web developers. Thereafter the idea for creating a platform like Buddy that allows developers to apply automation into application development process took an organizational shape in 2015. By 2016 Buddy had already partnered with popular industry names like Google, Github, and Microsoft. The platform is already getting traction and generating revenue.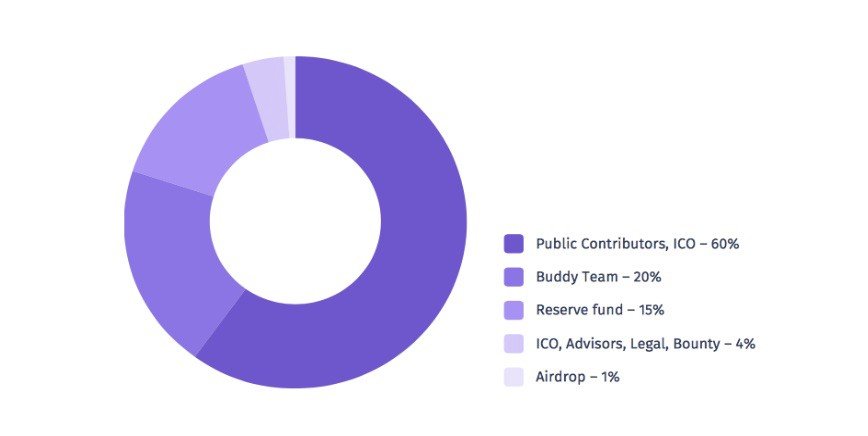 60% of BUD created during the ICO is allocated to the contributors who bought the token via our booking platform, 20% of BUD is allocated to the Buddy Team, and 15% of BUD is reserved for new contributors, partnerships & community initiatives. While 4% goes towards Legal, Advisory and Bounty, 1% tokens will be distributed through airdrop to promote the project. 5,000,000 BUD will be airdropped to currently paying Buddy customers.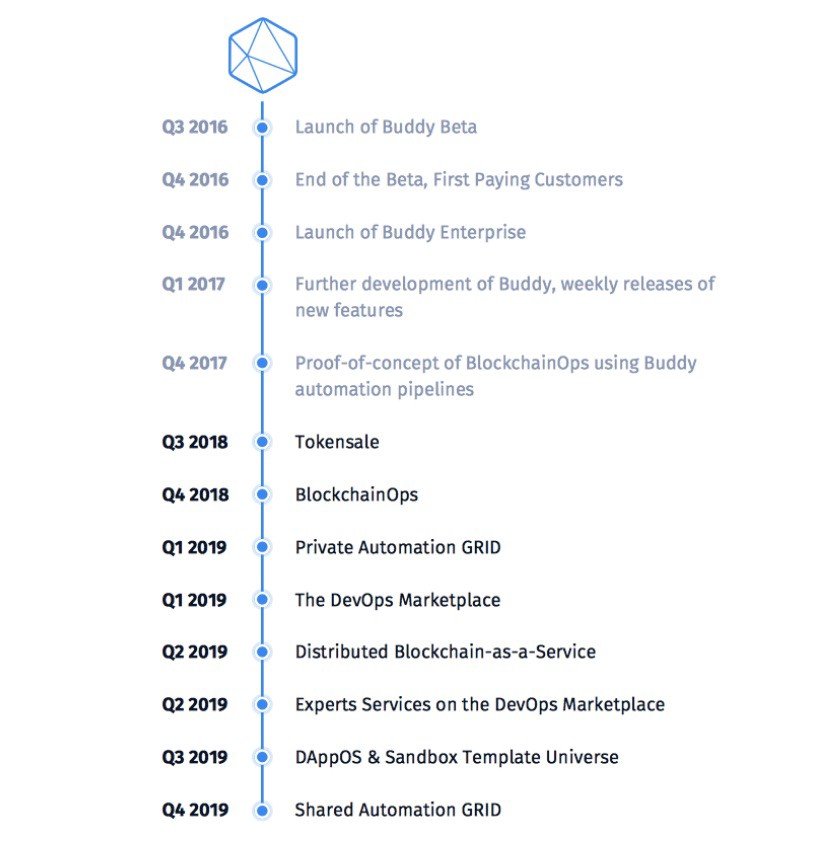 A very strong team of industry experts with an already up and running platform generating profits.
Great for Developers and Experts as the platform actually makes their tasks easier.
Huge Market estimated to be 113 billion annually and hence immense growth potential.
Clear roadmap and very detailed planning.
Multiple defined revenue streams which are realistic and scalable.
BUD tokens have investor friendly use case on the platform and as it is already functional and profiting enterprise chances are that it sees a steady rise in value over time.
Buddy has a very experienced and strong team led by CEO, Product Manager & Co-Founder, Simon Szczepankowski, a SaaS entrepreneur with over 15 years experience in IT. Simon has previously bootstrapped springloops.com, a Subversion hosting service for web developers that attracted over 5000 paying customers from 120 countries and has managed IT projects for reputed names like Dutch Air Force, KLM, Mercedes Benz NL, Ford NL and Merck PL divisions. He is also one of the few Google AdSense Premium partners in Poland and author of the youngest Polish IT book debut (Windows XP Optimization, 2003). Team's technical head Raphael Sztwiorok has a very strong technical background and has managed large GIS & Big Data projects for the Polish Army & Norwegian Defence Procurement Division via Techmex SA. Participated in the design and development of large mapping and geo services used by NATO for COWI (Danish Consulting Group). He has also offered his services as Senior IT manager in the Multinational Geospatial Co-production Program.
Marketing plans for further client acquisition need more detailed and refined focus.
Strategic analysis of competitors would help earn more confidence of investors and will also be benefitting to the project.
Participation through Ethereum's Ether tokens provides investors with limited option.
Buddy, OFFICIAL INFORMATION :
Website : https://token.buddy.works/
Whitepaper : https://files.buddy.works/ico/BuddyWhitepaper.pdf
ANN Thread : https://bitcointalk.org/index.php?topic=3798597
Telegram : https://t.me/buddytoken & https://t.me/buddytoken2
Written :  https://bitcointalk.org/index.php?action=profile;u=1149807;