PRESENTATION
We are a Platform that will give you a direct fitting service, so you no longer need to go shopping to the store to get rid of a pair of shoes or dissatisfied with the shoes you bought, because they do not fit the size you want. Each can directly shoe sizes directly from the store or from home directly, using the iOS / Android app, then afterwards the User foot size in the 3D model will be directly processed, and then the Imigize Measurement Center will measure with the Algorithm which will instantly compare the Customer's foot and the internal volume of 3D footwear models accurately within 1mm and immediately find the most fitting size for Customers. Users can also use the mode "Fitting items", then sort them according to the lowest price and most appropriate to the User. We will pack all these systems within the IMIGIZE Platform, which will directly assist you in choosing the size and model of shoes and clothing.
IMIGIZE SERVICE BLOCKCHAIN
Imigize Service Blockchain ecosystem is based on the Imigize Service. We learned how to do a contactless clothes and shoes fitting for online shopping. Now, any Internet user, using Imigize service, will be able to buy shoes (clothes, soon) in the online store and be confident that the purchase will be in fitting size as if they were trying it on and bought it in a regular store.
Imigize Service is heaven for shopping online. Imigize takes care of all issues related to online purchases of shoes and clothes fitting degree and the level of comfort.
Check out this video presentation
We design this Platform using the Imigize Measurement Center system combined with advanced Algorithms that will measure the size of your feet with precision and size. We will design this system you can use anytime and anywhere, without the hassle of going to the store, you can measure directly the size of shoes that fit for your feet through the Applications We developed in the Android and iOS operating system. We believe that the Community no longer needs to go to the store, We will make it simpler and do not need to directly contact with customers, all can be solved through the online system and via Blockchain technology. We also do development in the selection of clothing size, We will directly resolve the issue of clothing size that is not in accordance with the Customers because We realize that 40% of the return of Clothing is due to its size is not appropriate.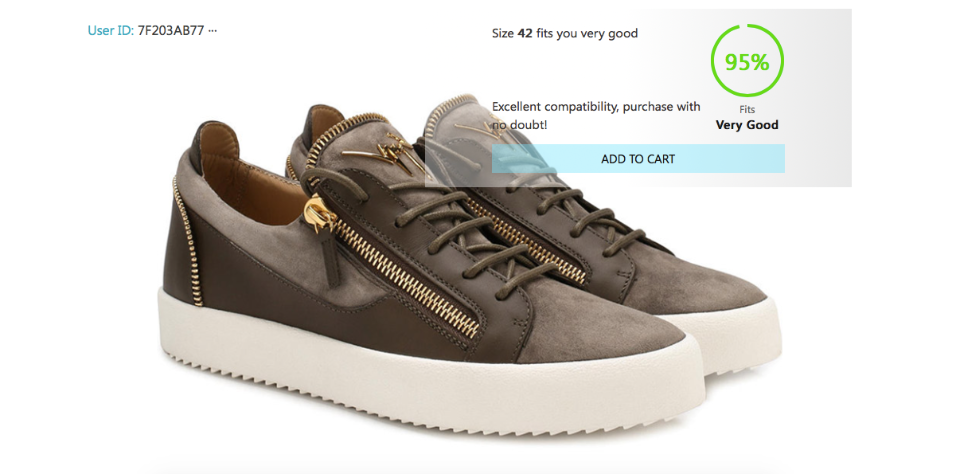 Our Platform is developed and run by 25 people, consisting of a team of highly skilled programmers, 3D fuzzy object modeling mathematicians, computer vision, artificial neural networks, artificial intelligence, and engineers. We also have a globally approved international PCT patent. We have a headquarter located in Hong Kong and a development located in Saint Petersburg (Russia). With today's development, We've digitized over 15 global manufacturers, including: Anta Sport Products, Adidas, Nike, Reebok, Saucony, Asics, Ecco, Converse, Vans, Keddo, Strobbs, Patrol, etc. and more than 2000 users have an Imigize ID. We also developed a token that will become a payment tool in the Imigize Platform, Imigize token (IMGZ), which later on this token will fulfill the infrastructure function of the Platform. We will create a system with Blockchain technology as its foundation, and embody a global online shoe market and clothing market based on unidirectional shipping service with Imigize.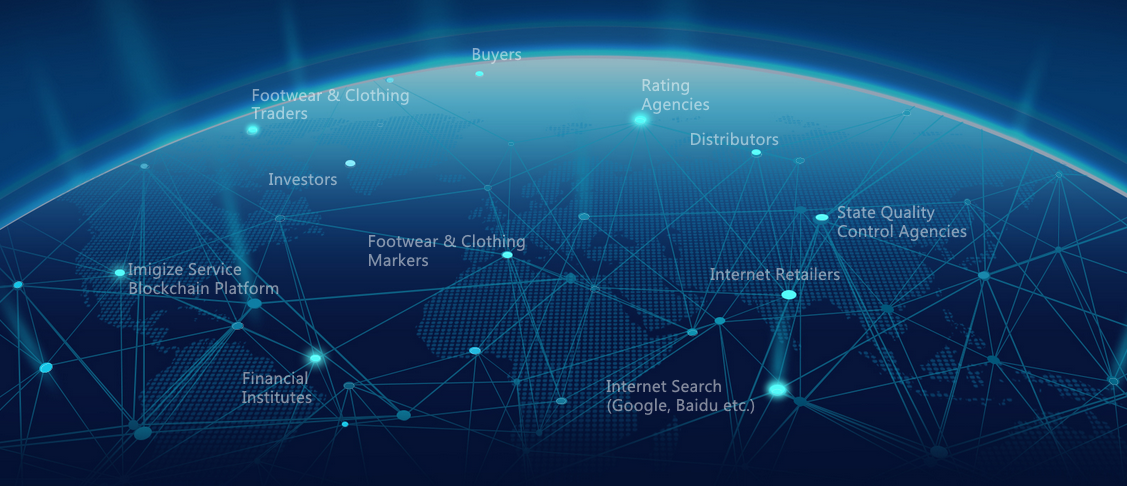 Why Blockchain
We designed this platform to run using blockchain technology as the basis for our platform development. Because since it first appeared, blockchain comes with the offer of fast and secure online transactions and supports all types of data and cryptocurrency. Blockchain technology uses a system, where every transaction is recorded and can not be changed forever, so transactions can be maintained and reduce the possibility of data fraud. Blockchain is inherently resistant to the modification of the data involved. Blockchain is a growing list of records, called blocks, connected and secured using cryptography. Each block usually contains a hash pointer as a link to the previous block, timestamp, and transaction data. Using blockchain for transactions and transparencies, creating transparent and fair markets open, democratize value distribution and narrow down relationships between advertisers, network providers, and customers.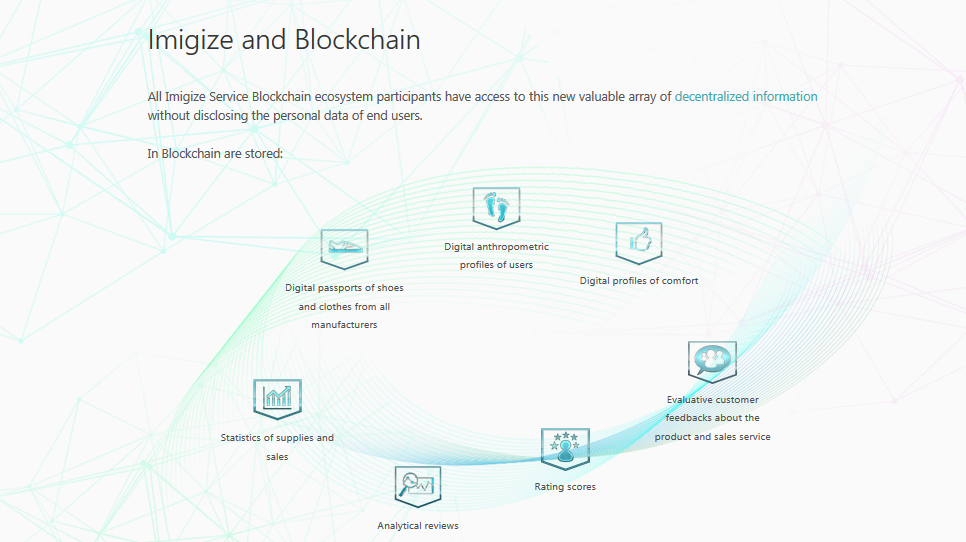 TOKEN SALES AND ICO
With this opportunity, we invite you to enlarge this Platform, to reach the Broader Society. We will release the Token under the name "IMGZ Token ", here is the data.
Token Details
• Name: IMGZ
• Money raising: ETH, BTC.
• PRE – SALE: January, 15th, 8:00 – March, 5th, 2018, 23:59 (UTC)
• TOKEN SALE: April, 20th, 8:00 – June, 8th, 2018, 23:59 (UTC).
• Softcap round 1: US$0
• Hardcap round 1: US$1 000 000
• Token price: US$ 0.22 + bonuses
• Hardcap total (both rounds): US$60 000 000
• Softcap total: US$1 000 000
• Token price: US$ 0.22 + bonuses
• The approximate number of tokens for sale: US$60 000 000 / US0.22 = 270 000 000 IMGZ

Hard Cap US$ 60M (appx. 88 235 ETH)
Extra bonuses to the amount of transaction – up to 20%
Pre-SALE will be held: April 10th – September 20th, 2018
Individual Bonus Terms
Value of IMGZ token is fixed on April 28, 2018 in the 7:30 pm (UTC), ETH/US$ 680
Main Crowdsale (Token Sale) will be held: September 20th, 2018 – October 20th
Soft cap: US$ 1 000 000
Hard cap: US$60 000 000 in BTC, ETH
Initial value: 1 IMGZ token = 0,00010147 ETH
Token distribution date: October 20th, 2018
Bonuses to the base price of a token – from 15% to 5%
Extra bonuses to the amount of transaction – up to 20%
TOKEN GROUP DISTRIBUTION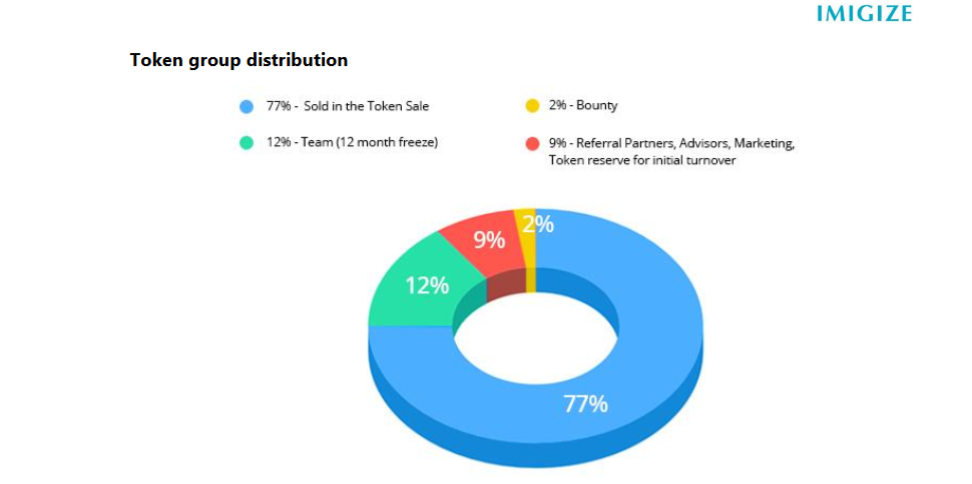 Token Distribution Chart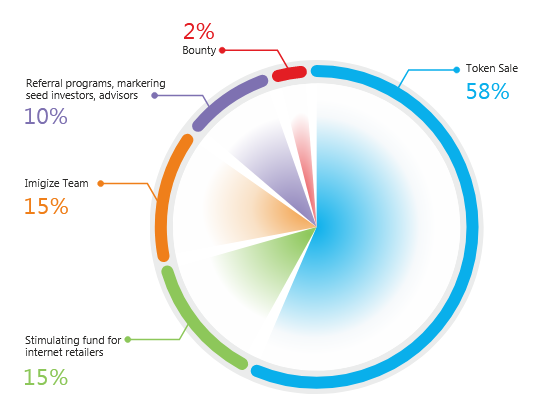 Use of Proceeds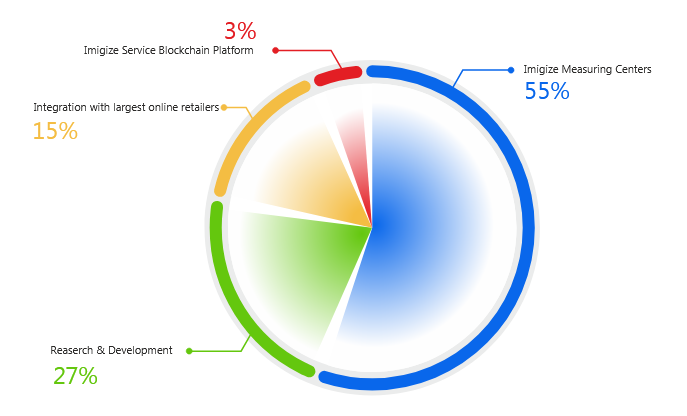 ROADMAP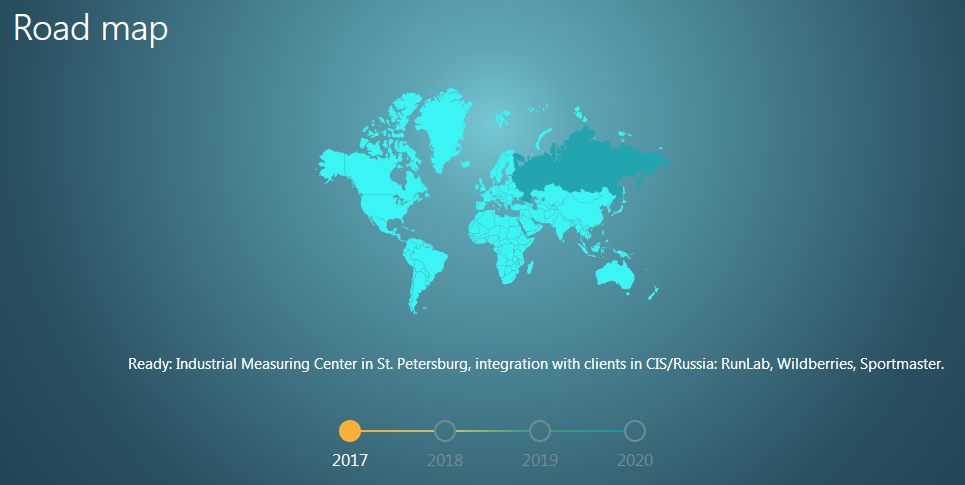 TEAM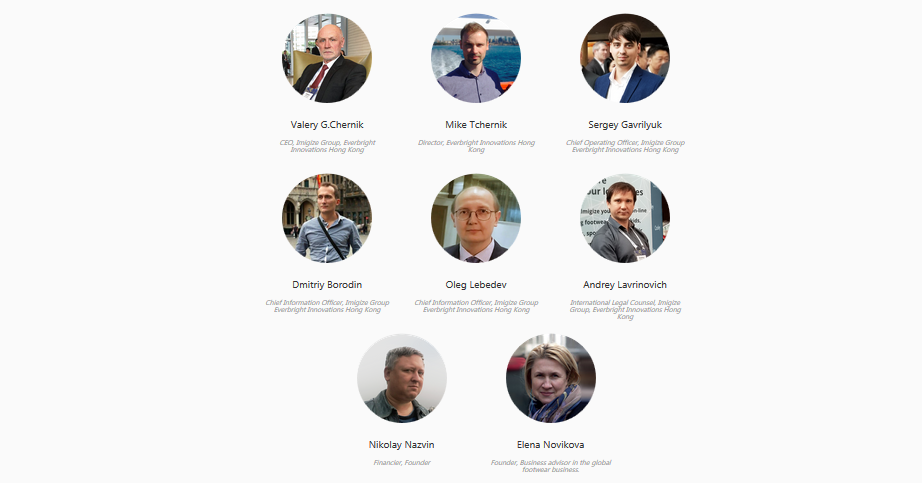 Be a part of this incredible project. Download the whitepaper for the full scoop.
Till next time…
For more information, please visit:
WEBSITE: https://imigize.io/
WHITEPAPER:https://imigize.io/wp/en/Imigize-Whitepaper-v0.85_EN.pdf
TELEGRAM: https://t.me/imigize
TWITTER: https://twitter.com/imigize
FACEBOOK:https://www.facebook.com/Imigize/
Author: johnthedon
BitcoinTalk Profile Link: https://bitcointalk.org/index.php?action=profile;u=1860087