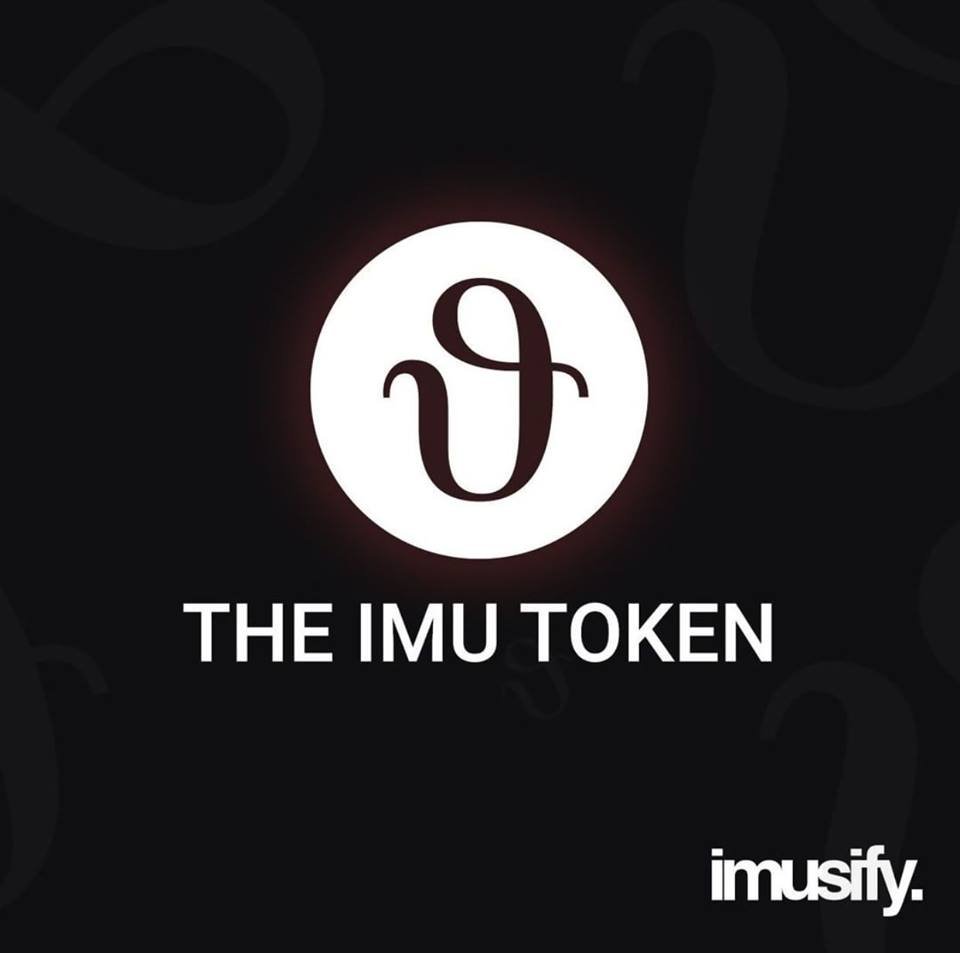 IMU – a NEP5 standard utility token. ϑ IMU tokens are used as the engine to support imusify's multi-layered, decentralized music economy. This will create an immense potential value for the token's use throughout imusify's infiltration into the industry.
Through our smart reward and compensation system, ϑ IMU is either rewarded for contribution to the platform, or used as a currency for exchanging digital assets and services. By establishing trust and transparency between artists, supporters, fans, and industry service providers; a vibrant ecosystem emerges.
Platform Overview
The imusify platform is designed to provide artists with autonomy, higher income, and transparent transactions between service and product suppliers. imusify's open-source, self-publishing platform also creates an efficient and lucrative system for content creators to network and collaborate, while maintaining complete control over their work. The platform serves a variety of uses to different user types, serving as a news app, a messenger and networking space, an incubator, a music discovery platform, a market place for trading goods and services, a discussion forum, or a unique combination of these functions that provides the most enjoyment for each user. The imusify platform also offers an open innovation space to launch new products, features, tools, and services across the value chain of the music industry and beyond.
Key Components
Crowdfunding Engine
On the platform, artists can launch crowdfunding campaigns to fund music products like albums, videos, and tours. Artists have the power to offer, if they choose, a reward to their supporters in the form of early access to content, tickets, merchandise, and VIP fan experiences. Artists also have the option to engage supporters more fully by providing affiliate licenses, where fans who support an artist can profit directly by promoting and selling content within their networks. This functionality re-envisions the current equity based music economy by giving independent artists the exposure they need to create sustainable growth and providing opportunities for fans and supporters to play a direct role in individual and industry growth as a whole.
Transparent and fair payments
As a music sharing platform, imusify automatically compensates artists on a per-stream basis by distributing funds directly to the imusify wallets of the individual or group of the given song's rights holders. The system's streaming platform is also designed to allow artists to offer discounts to a group of fans or during a certain promotional period. Per-stream rewards are monitored by imusify to ensure that compliance standards and regulations for royalty payments are met in relevant jurisdictions.
Marketplace of Music Industry Participants
Imusify is a place for all aspiring entrepreneurs, artists, and industry members to network and create communities. This marketplace allows participants to execute transactions pertaining to various business development or creative services and products including videography, production, advertising, content design, promotion and all other media-related or creative content. Product suppliers will also be able to list their products on the imusify marketplace to be sold directly to artists and supporters. An independent musician can now utilize this functionality by taking his earnings directly to the marketplace, and pay producers or engineers directly or update his home recording equipment without ever using a fiat currency.
Reward System
In addition to rewarding artists for streaming royalties of their creative content (music), imusify's reward system is designed to incentivize quality contribution and curation on the platform by rewarding creators of social content (posts, playlists, comments) for certain actions. To promote the sustainability of imusify's ecosystem and motivate
quality engagement between users, the reward model has been adapted to eliminate the need for a "reward pool" of tokens by facilitating user-to-user rewards, as opposed to imusify-to-user rewards. For example, curators can be rewarded for high quality contribution by receiving micropayments (similar to the size of artist royalty rewards)
each time users subscribe or share the curator's playlist. This improved system poses several advantages, from eliminating the need to release new tokens into circulation from imusify, to reducing the possibility for the system's manipulation by profiteers an scammers
Decentralized Exchange
In order for artists and various user types to interact intuitively with the platform and conveniently realize their payments and rewards, it is crucial for there to exist a simple and convenient means to exchange IMU tokens to fiat and other currencies. imusify will integrate the NEON Exchange's (NEX) API to offer an in-platform exchange
functionality that allows imusify users to exchange their tokens to other forms of currency instantly. While the NEX technology is still being polished, imusify aims for full use of the NEX API to be available to users by Q3 2018.
Co-evolutionary copyright management Harnessing the security and immutability of imusify's decentralized data ledger, imusify will implement a multi-layered protocol that allows content creators to manage ownership rights and licensing information. Adaptable tools give artists complete control over their content and each revenue stream it generates. An artist uploading a new song to the platform can for example, recognize the contributions of songwriters, a band, and others involved in the creation of the song by assigning them ownership rights. Once the new song generates revenue (through streaming, synchronization, etc.) it will be distributed accordingly.
Target Audien
Content Creators
With varying types of content on the imusify platform, creators can range from a listener, a new artist or an executive producer. Anyone can join, contribute and be rewarded. This free, blockchain based, incentified and decentralized platform allows for music related digital content such as audio, video, apps, images, and blogging to be created on a collaborative basis between different users. The open-source programming creates an efficient and lucrative system for every content creator to network and collaborate, while maintaining transparency and control of their work.
The "Crypto-Community"
It is apparent that cryptocurrencies are more than an alternative form of payment a have already begun to change the global economic landscape over the past few yea with the implementation of the existing blockchain technology. Through collaboratio with the NEO network and the City of Zion developer community, imusify has emerg with a vision for all creators to have complete ownership over their intellectual prop and the rights being divisible as agreed upon by all parties. On this more sophistica network, smart contracts offer a vehicle for realizing and administering beneficial d agreements. Therefore, imusify becomes 'its' very own entirely decentralised
cryptocurrency ecosystem. imusify's community is united with the intention to ma imusify's platform the foundation on which the global music economy will evolve.
The "Executive"
Artists rely on various other stakeholders to aid them with production and promotion of their music. In the traditional music economy, such executives and businesses receive partial ownership on the music, and are entitled to royalty payments. The imusify platform provides the executives with a new marketplace where they can offer their services to artists. They can collaborate with artists and provide their services in exchange for automatically receiving a portion of the reward, received by the artists through the reward system.
The "Influencer"
Established industry professionals and well-known artists come to the platform to share their own songs, produce new content, collaborate with other artists, and mentor new talent. By bringing in their sphere of influence, interacting with users, and receiving up and down votes, they can increase their reputation and overall influence on the platform, as well as connect to a wider audience.