Inspem ICO Review

Hello guys, right now so many ICO is available. but you really need to focus to this one INSPEM here some explanation about it..
Do you guys remember Furious 7 from Fast and Furious franchise? on furious 7 they got God's Eye, a computer program that uses digital devices to track down a person. well, now we got it on real life.
INSPEM is a blockcain based artificial intelligence that able to recognize faces and objects using mobile phones and static cameras.
Missing people search Quite a lot of time passes from the point a person has gone missing until the start of the search for them. Search squads and police still search for missing people using flashlights in the outdoors and abandoned buildings. If that person is not wanted on a federal or international level (which does not happen in such cases), their relatives have little to no chances to find them in another city. It's often that the information on persons movement could be obtained through quicker, more technological approach. There is currently no unified database, to which one could have uploaded a person's picture to track their movements around the city or the country. The police has one database, the Interpol has another, the search squads has yet another and so on. All these factors stand in the way of quick determination of the specific person's location or their movements.
Bystander/witness search Looking for a person, who was in a specific place at specific time and you need to contact them? Found someone on a subway or in a park/bar/nearby car attractive, and you do not know how to find him or her? Criminals search Got your wallet, bag or other valuable item stolen? Find witnesses or video footage from the crime scene. For the majority of citizens the access to the third-party surveillance cameras footage is still impossible. It usually becomes possible only after an appeal to the police or by the judge's decision. It is critical in those cases, when the footage has to be obtained swiftly. Each city has a continuing «blind» zone problem; those are the zones outside the cameras sight. This problem is even more pronounced in the small towns.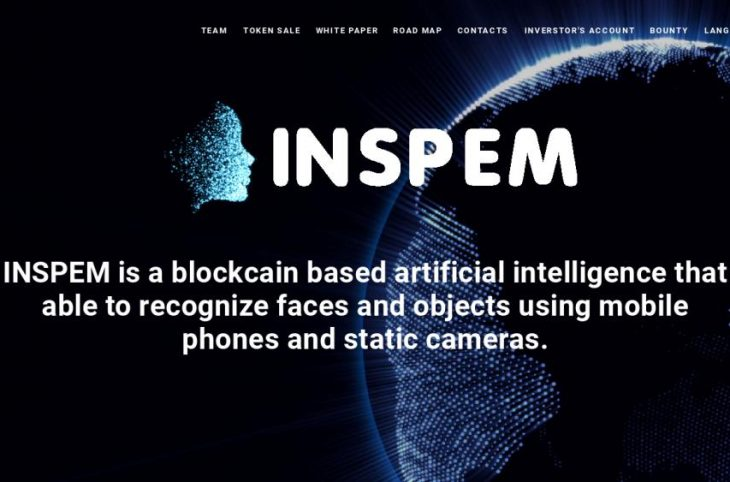 CONCEPT
The INSPEM service was introduced in 2015; it allows users to find other people that they have randomly encountered on the subway, in the parks or any other locations. We assumed that such kind of service would predominantly be used by the male audience. However, as the statistical data shows, females made 40% of all announcements. Ladies have been simply taking pictures of the guys they liked on the streets from the afar, uploading those pictures to our service and waiting for some acquaintance to recognize that guy and share his social network profile.
This is exactly what the first version of the product was a few years ago. At the time of foundation of the service we wanted to become some sort of an analogue of «Wait for me» TV show, but as an online service.
For your information: «Wait for me» is a Russian TV show that helped to find more than 200 000 of people since it first aired in 1999. A new request to find people from all corners of the Earth is received every 10 minutes. More than 3 million of lost people are in the show's database. There are only two countries, in which «Wait for me» does not search for people yet, and those are Antigua and Barbuda and Cape Verde.
By 2016 already, we decided to change direction. Our desire to reach the multibillion market and become a more technologically advanced company, which employs artificial intelligence and is able to apply video analytics based on learning neural networks for face recognition – these have formed a new vision of the INSPEM platform.
Employment of Big Data and advanced video analytics allow us not only to satisfy the requests of private individual to solve everyday tasks, but also to use our resource to solve more noble and important tasks. These tasks include the city safety provision, direct involvement in criminals search, saving people's lives on the streets, becoming a more effective way of missing people search. In collaboration with the world's IT giants we would be able to establish «smart cities».
HOW DOES IT WORK?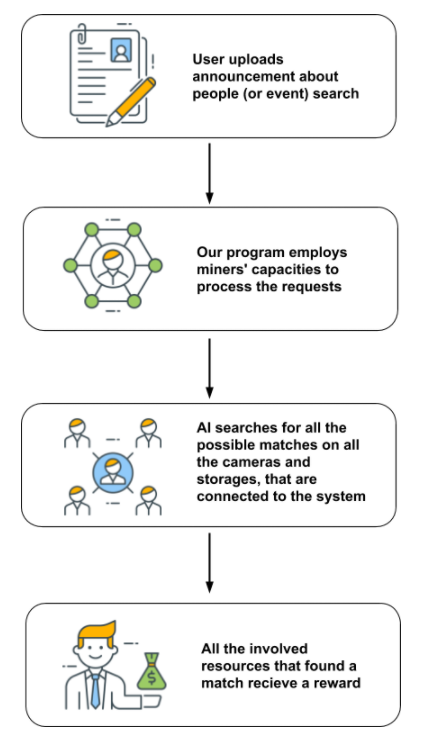 TOKEN INFO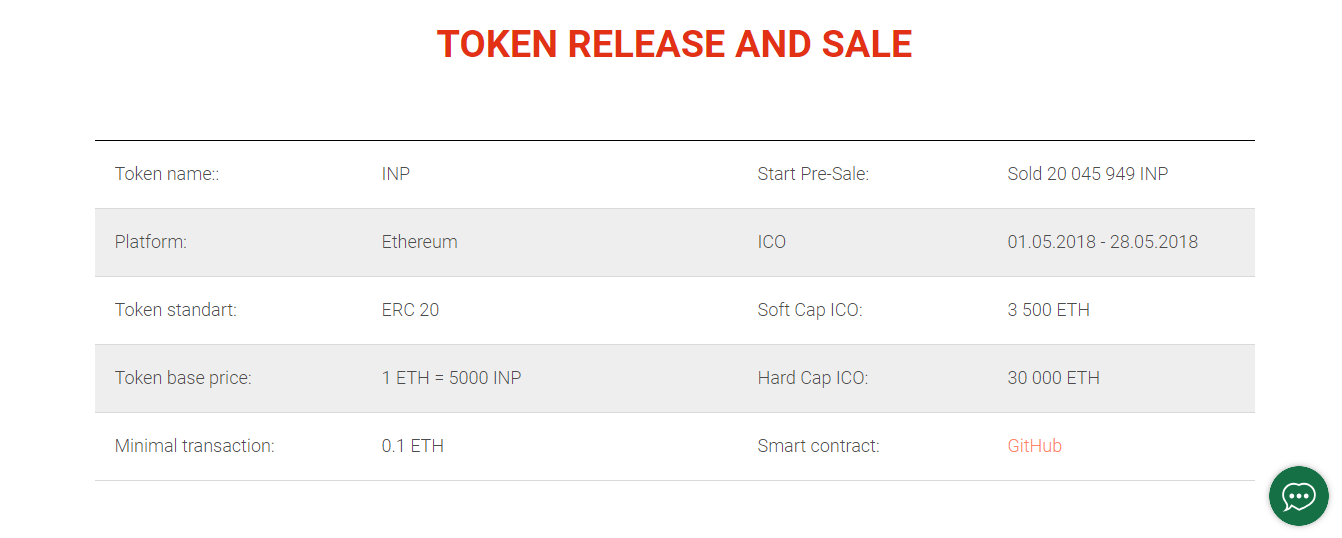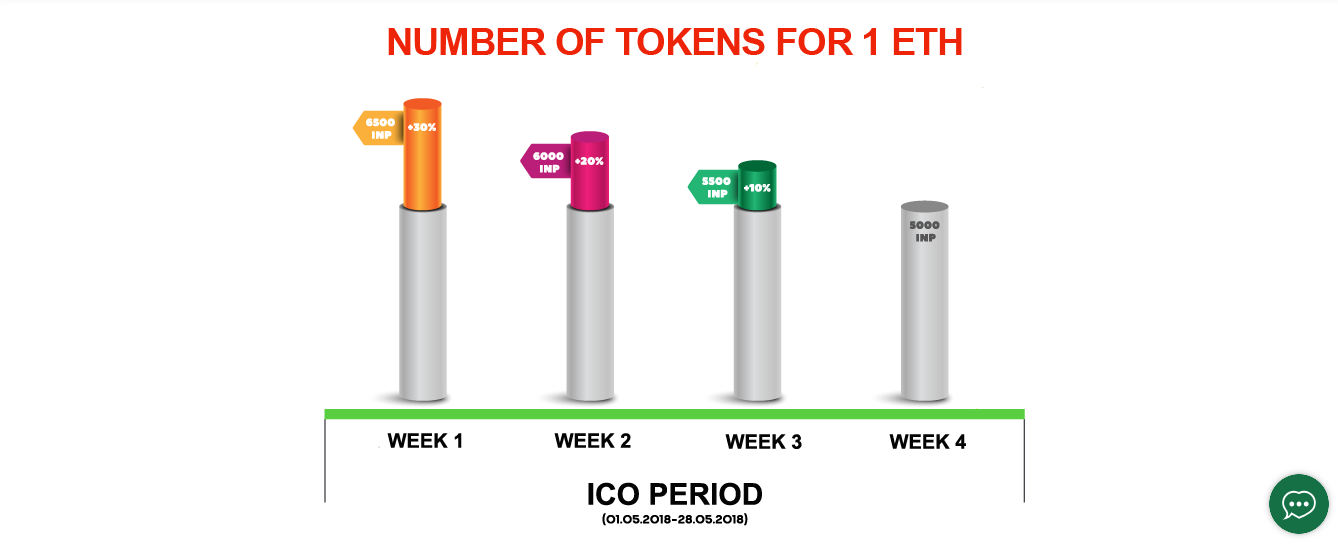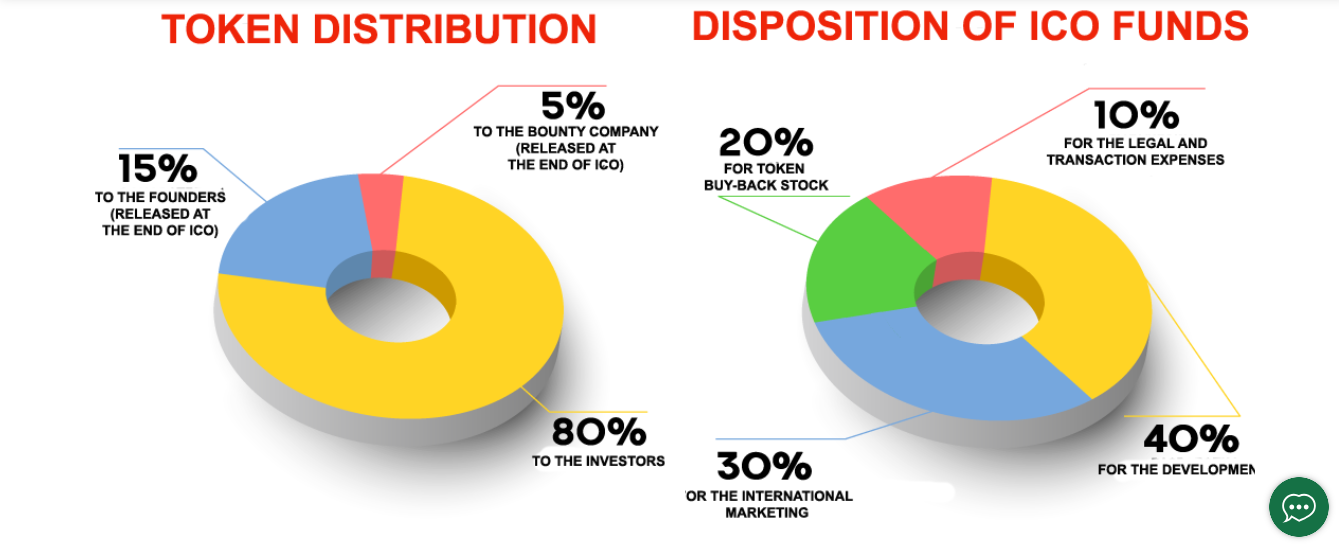 ROADMAP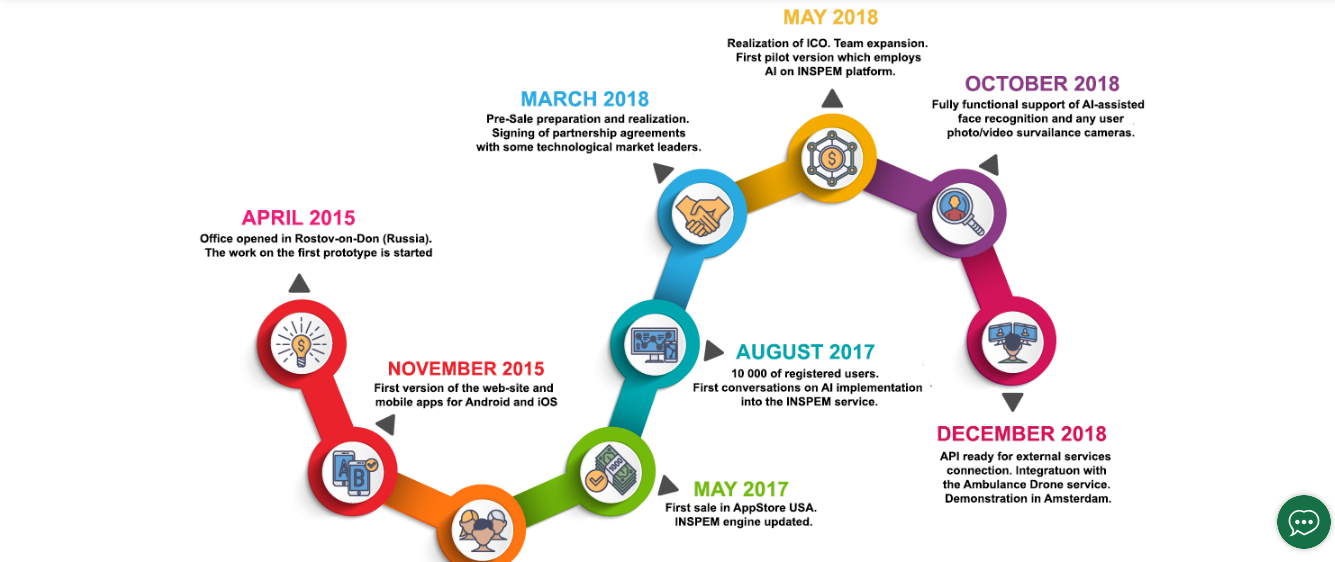 So, If you got your relative or friend missing. It is not required to wait for search squads or police anymore. Inspem solution allows to quickly receive valuable videos. Upload the missing person's picture and all the cameras that have captured that face would report it and offer information on a geolocation and an exact image capture time. This easy search access would help millions of people around the globe.
My point is, INSPEM s the one that will be successful ICO. its very promising. no need to hesitate and join contract vault ASAP
Right now Inspem ICO is Live. You can join Inspem ICO on https://investor.inspem.com , you can always read their whitepaper on https://inspem.com/WP_en.pdf or join their telegram group on https://t.me/inspem for more details information
---
PRE-SALE [20 March, 2018 – 16 April, 2018]
IСO [01 May, 2018 – 28 May, 2018]
---
Twitter: https://twitter.com/inspem_com
Facebook: https://www.facebook.com/inspem
Medium: https://medium.com/@inspem
Telegram: https://t.me/inspem
YouTube: https://www.youtube.com/watch?v=7O7VFi4HtIY
Whitepaper: https://inspem.com/WP_en.pdf
Website: https://ico.inspem.com
Author
Bitcointalk Username: Kingsraid
Bitcointalk Profile: https://bitcointalk.org/index.php?action=profile;u=1936096
ETH Address: 0x2611c981AdAb7109E26D0C1798e7B7F20764d5A3