INSPEM – Video Analitycs of Blockchain Technology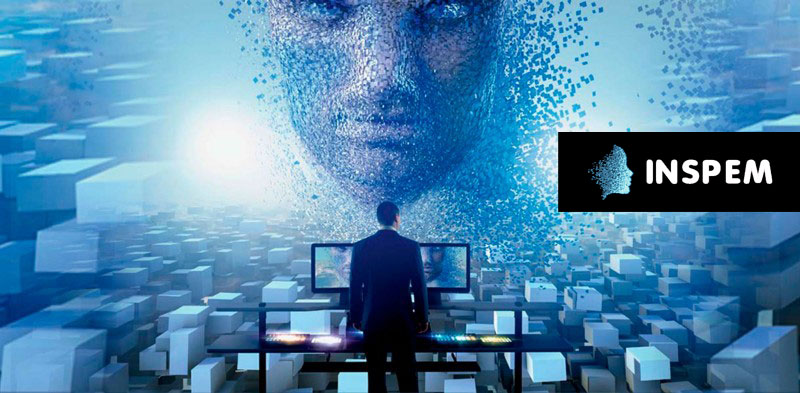 Welcome back crypto world, right now im gonna explain about INSPEM. Happy Reading..
About INSPEM
The INSPEM service was introduced in 2015; it allows users to find other people that they have randomly encountered on the subway, in the parks or any other locations. We assumed that such kind of service would predominantly be used by the male audience. However, as the statistical data shows, females made 40% of all announcements. Ladies have been simply taking pictures of the guys they liked on the streets from the afar, uploading those pictures to our service and waiting for some acquaintance to recognize that guy and share his social network profile.
This is exactly what the first version of the product was a few years ago. At the time of foundation of the service we wanted to become some sort of an analogue of «Wait for me» TV show, but as an online service.
For your information: «Wait for me» is a Russian TV show that helped to find more than 200 000 of people since it first aired in 1999. A new request to find people from all corners of the Earth is received every 10 minutes. More than 3 million of lost people are in the show's database. There are only two countries, in which «Wait for me» does not search for people yet, and those are Antigua and Barbuda and Cape Verde.
By 2016 already, we decided to change direction. Our desire to reach the multibillion market and become a more technologically advanced company, which employs artificial intelligence and is able to apply video analytics based on learning neural networks for face recognition – these have formed a new vision of the INSPEM platform.
Employment of Big Data and advanced video analytics allow us not only to satisfy the requests of private individual to solve everyday tasks, but also to use our resource to solve more noble and important tasks. These tasks include the city safety provision, direct involvement in criminals search, saving people's lives on the streets, becoming a more effective way of missing people search. In collaboration with the world's IT giants we would be able to establish «smart cities».
PROBLEM
• Missing people search
Search squads and special services still search for missing people using flashlights in the outdoors and abandoned buildings. This is now a history!
• Witnesses search
Got your wallet, bag or other valuable item stolen? Find witnesses or video footage from the crime scene.
• Bystanders search
Looking for a person, who was in a specific place at specific time and you don't know how to find them? It is now possible within a few clicks!
• Search for criminals
The security of the city is provided by CCTV Cameras, however many districts drop out of sight range of vision. There are blind spots even in central areas. The surveillance is hindered during mass arrangements. We will help to solve this problem!
SOLUTION
• AI-assisted people search
Employment of learning neural networks allow to reach exceptional video analytics effectiveness results. The search for the required person comes to a brand new level.
• The whole world under sight
By 2020 there would be more than 1 billion of vidceo cameras worldcwide. Any of those devices would be able to operate under our platform.
• Safety + Health
Active implementation of partner services, which are targeted on the city safety improvement, ranging from the online registration of street fights and robberies with immediate transfer of such information to the appropriate services, to saving lives through prompt responce.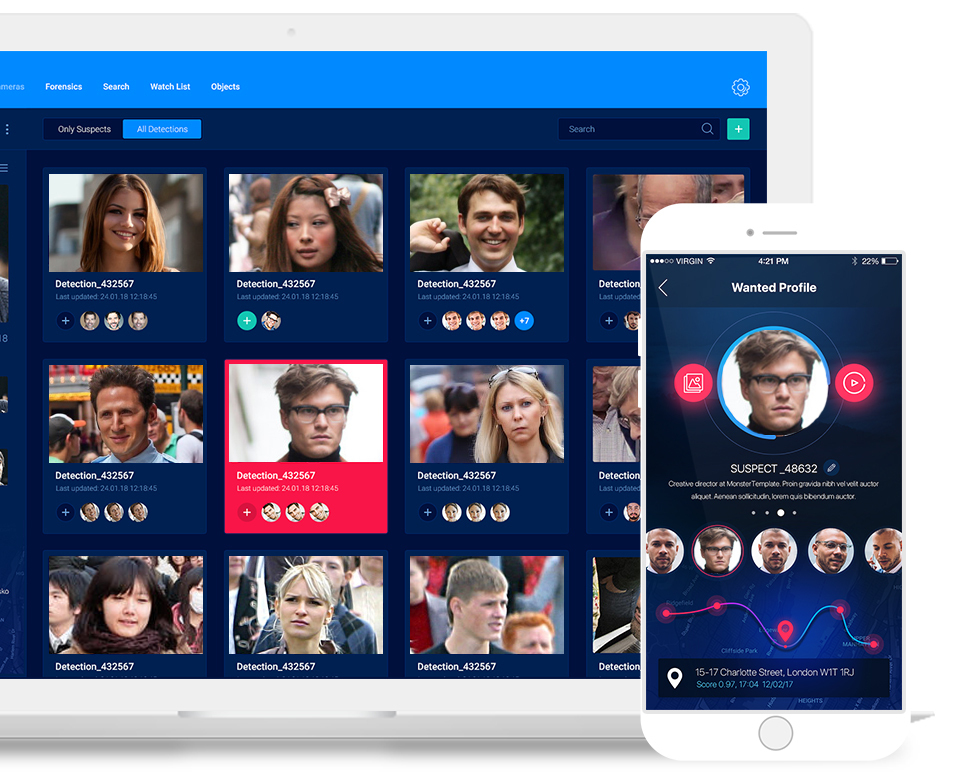 HOW DOES IT WORK?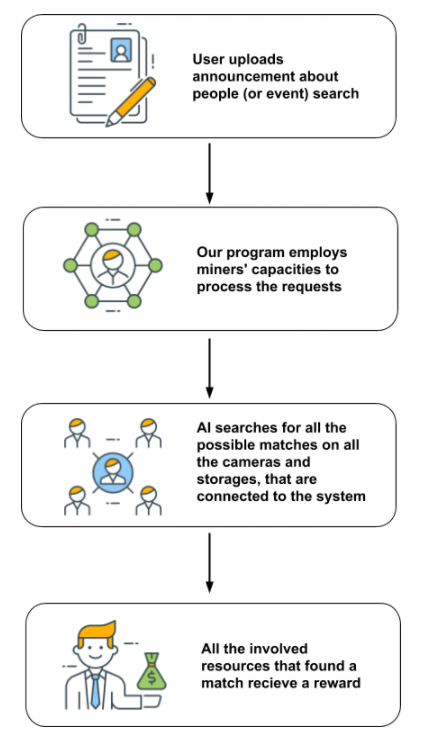 Why blockchain?
On a worldwide scale, processing of large video streams require huge capacities and resources. That's why we will employ miners' capacities as the most effective and rational mean for video analytics based on neural networks.
What are the advantages?
Complex solutions for biometric face recognition in public places based on deep-learning neural networks operate dramatically faster than the traditional algorithms.
How to monetize it?
The user, who searches for a person or an event footage, pays. The INSPEN service earns by taking a fee. Also, any user can earn by selling content from any video camera owned by them.
INP TOKEN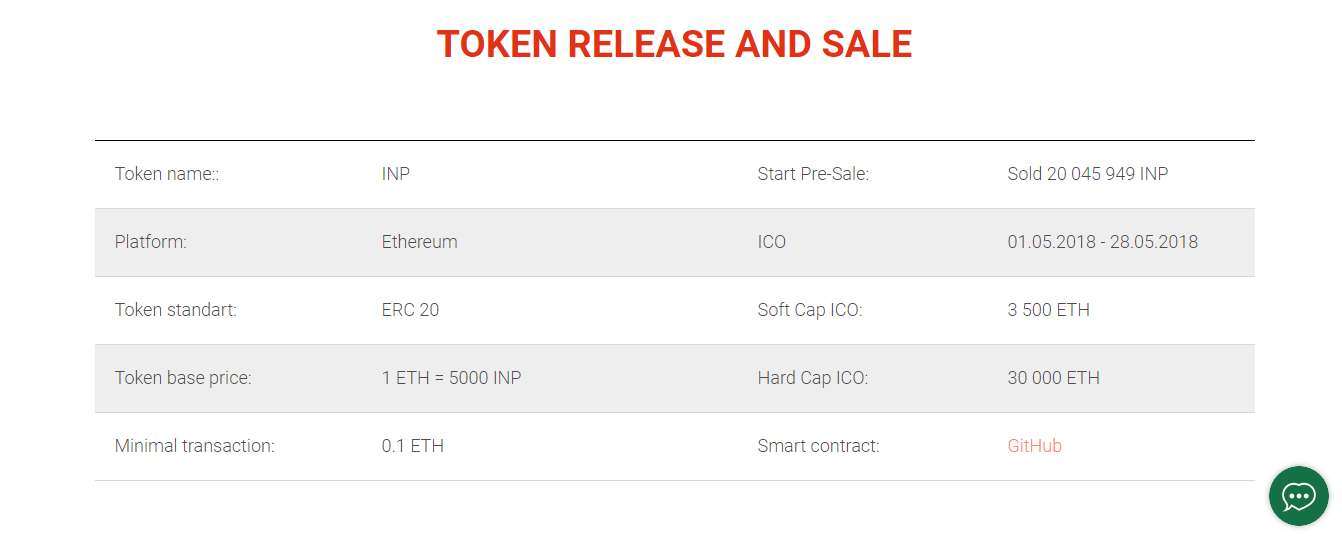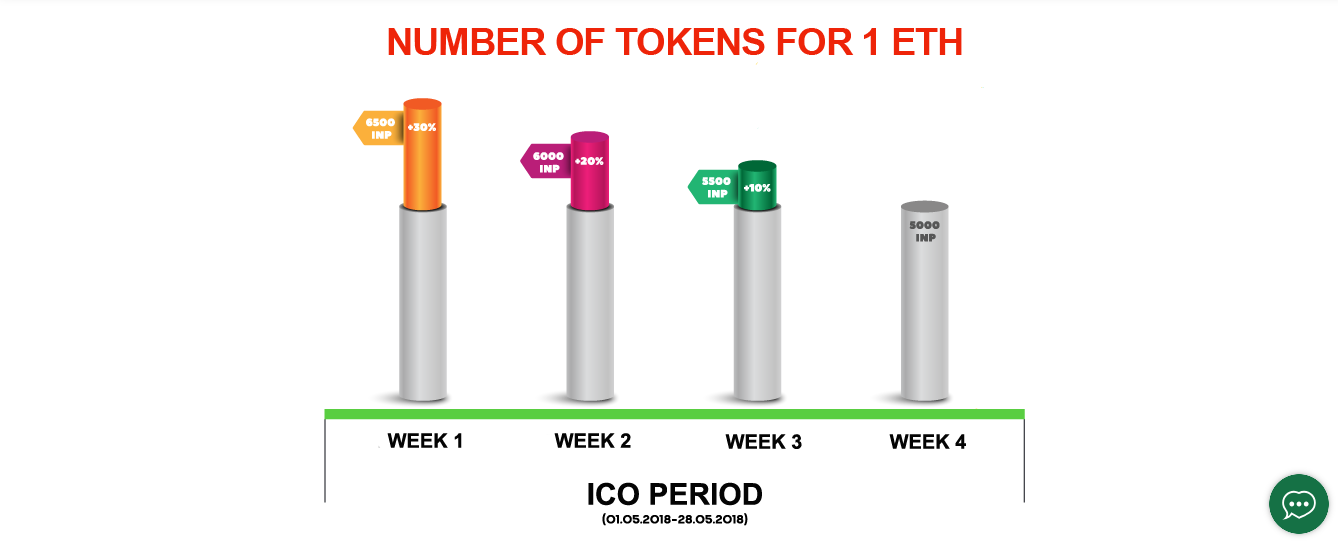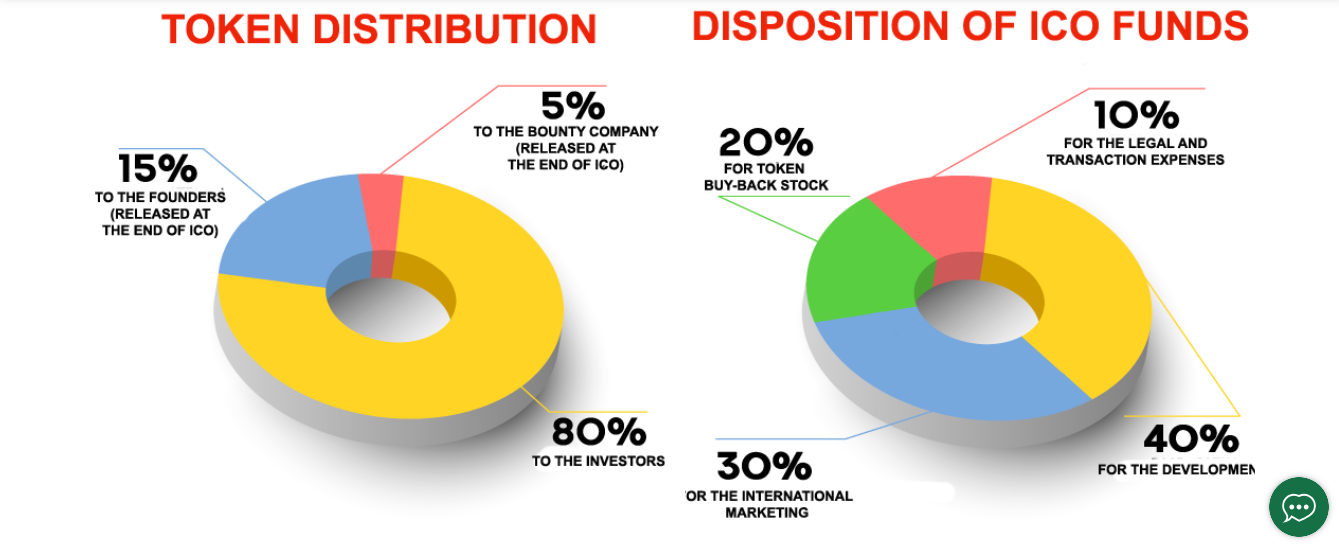 ROADMAP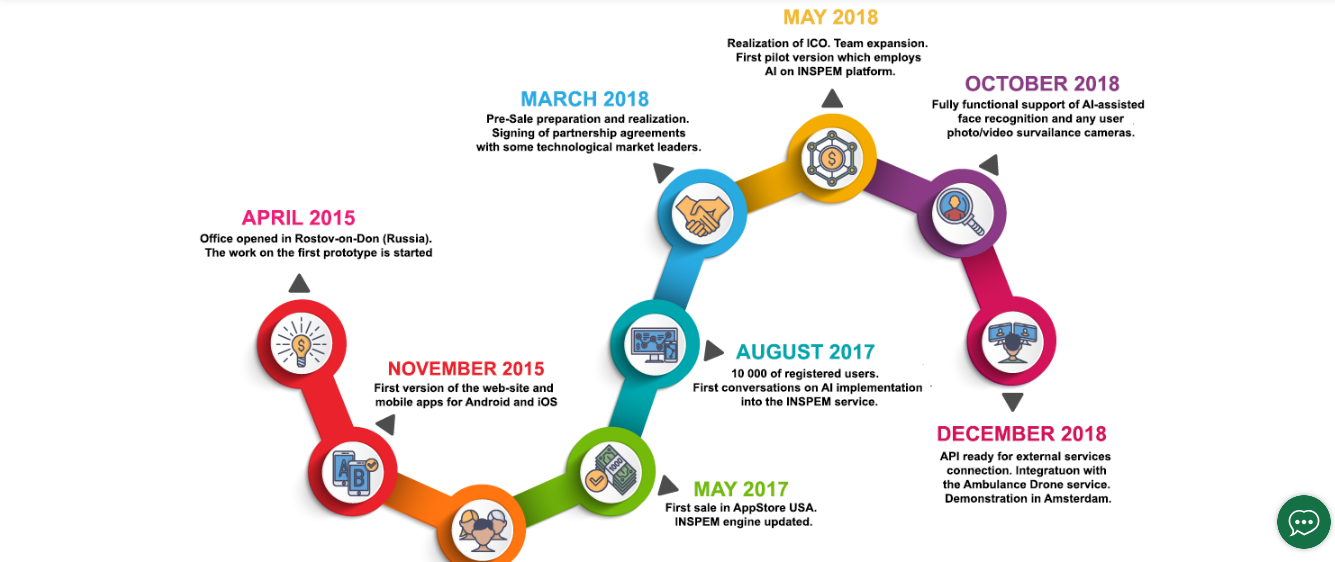 1
April 2015
Office opened in Rostov-on-Don (Russia).
The work on the first prototype is started
2
November 2015
First version of the web-site and mobile apps for Android and iOS
3
June 2016
5000 of registered users. Second version of the site and mobile apps.
4
May 2017
First sale in AppStore USA. INSPEM engine updated.
5
August 2017
10 000 of registered users. First conversations on Al implementation into the INSPEM service.
6
March 2018
Pre-Sale preparation and realization. Signing of partnership agreements with some technological market leaders.
7
May 2018
Realization of ICO. Team expansion. First pilot version which employs Al on INSPEM platform.
8
October 2018
Fully functional support of Al-assisted face recognition and any user photo/video survallance cameras.
9
December 2018
API ready for external services connection. Integratuon with the Ambulance Drone service. Demonstration in Amsterdam.
Thanks for reading, Kenzio2016. End and out
---
PRE-SALE [20 March, 2018 – 16 April, 2018]
IСO [01 May, 2018 – 28 May, 2018]
---
Twitter: https://twitter.com/inspem_com
Facebook: https://www.facebook.com/inspem
Medium: https://medium.com/@inspem
Telegram: https://t.me/inspem
YouTube: https://www.youtube.com/watch?v=7O7VFi4HtIY
Whitepaper: https://inspem.com/WP_en.pdf
Website: https://ico.inspem.com
Writter
Bitcointalk Username: Kenzio2016
Bitcointalk Profile: https://bitcointalk.org/index.php?action=profile;u=1999681
ETH Address: 0x152095898a7Aa50a716508f5997790beEdd276Ec