Introducing – Neluns – New Generation Financial Ecosystem project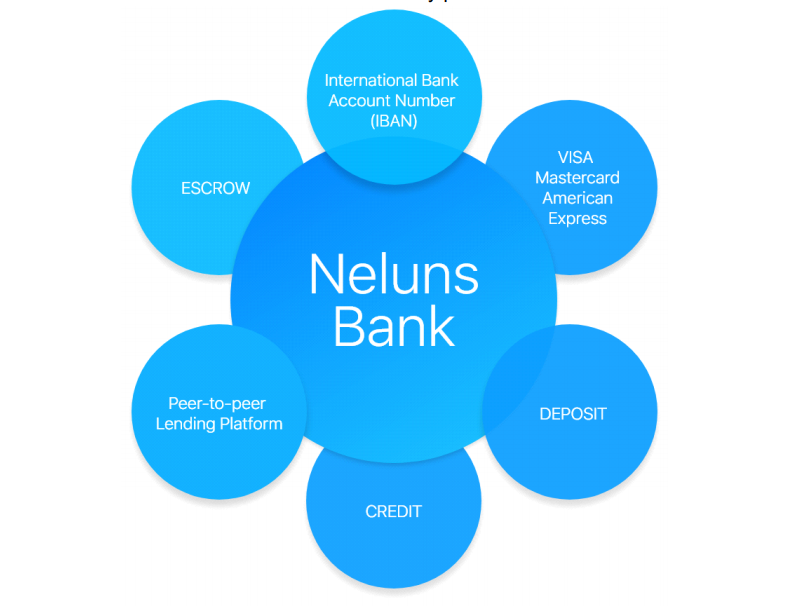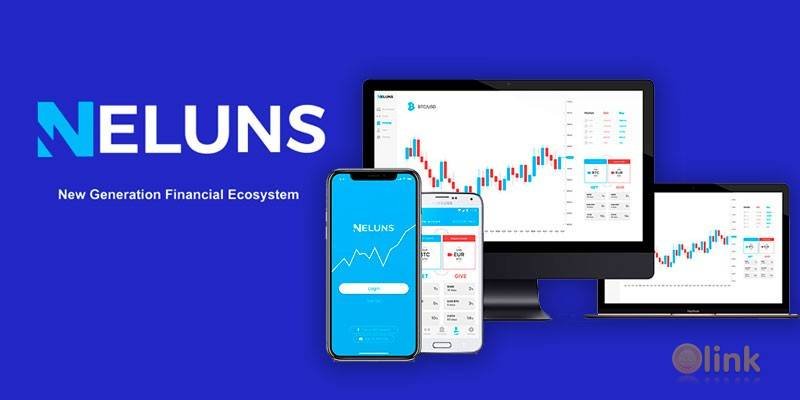 Nowadays, cryptocurrency market becomes more and more popular, but many people are still rejecting it due the high risks that they are supposed to and other reasons like absence of regulations act as entry barriers for companies, difficulties with converting cryptocurrencies to fiat, limited amount of banking services and so on.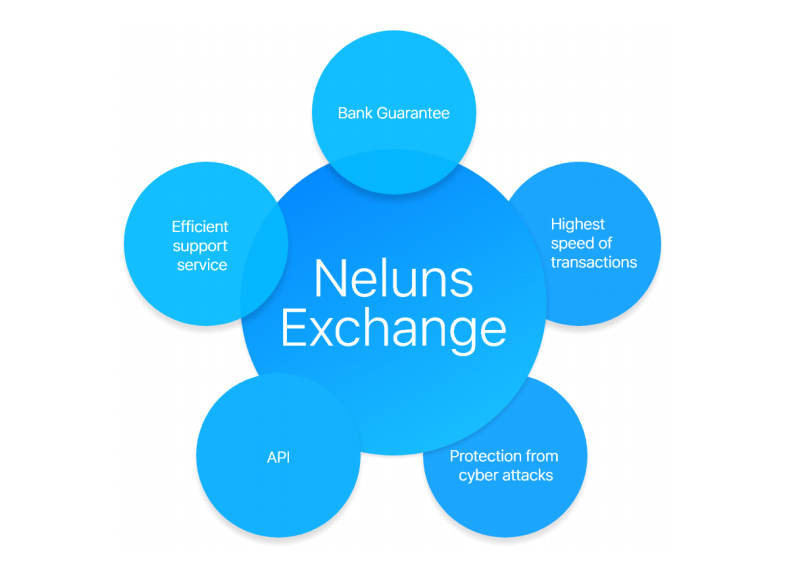 But each day, on cryptocurrency market appears new projects, each of them is going to solve a problem.
And today, we're going to speak about Neluns – A New Generation Financial Ecosystem!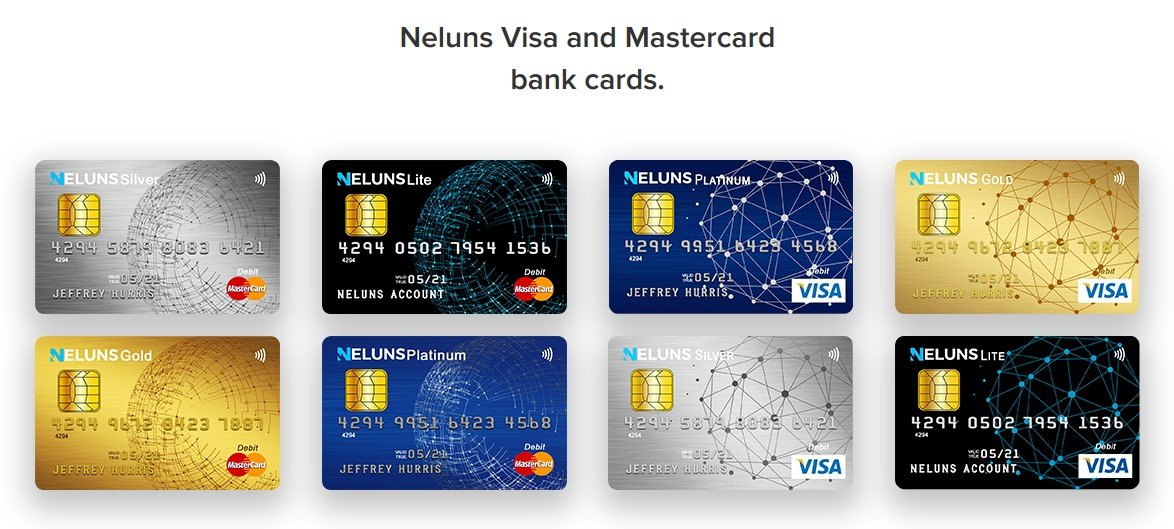 About Neluns:
Neluns is the modern financial ecosystem, bringing together a bank that will operate both with fiat and crypto. Also, it will include itself a cryptocurrency exchange and insurance company, making the best conditions for the quality evolution of the cryptocurrency market.
To solve current problems like limiting cryptocurrency in daily use, the possibilites of market participants, it is need for an innovative and wide solution. Neluns goal is to combine the cryptocurrency market with the financial one. Also, Neluns is going to brake down all barriers and to solve some of big problems which are present now and prevent the interaction of human with cryptocurrency world. Neluns is coming with a solution of current problems, bringing innovative idea and technologies.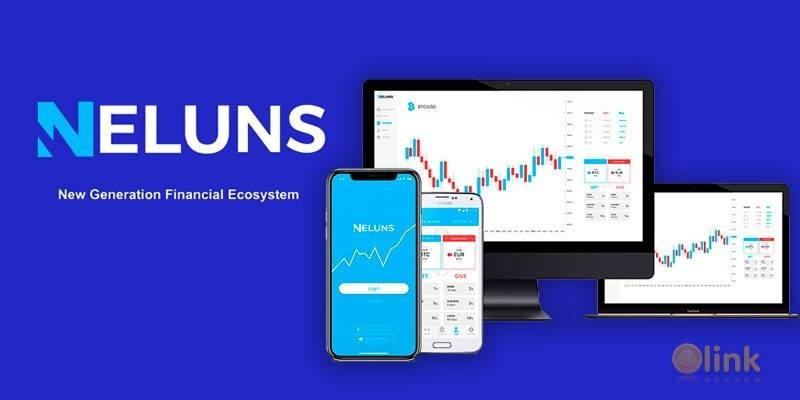 Neluns ecosystem includes:
Neluns Bank It is a new generation bank, which will include the interaction between fiat services and cryptoc rrencies.
• Neluns Exchange — It is a modern exchange, making secure and fast cryptocurrency trade operations with any scale avaible.
• Neluns Insurance — Allowing to protect any transactions and trades performed by ecosystem users.
Neluns Bank:
On of the ecosystems elements is the Neluns Bank — licensed commercial bank, officially registered in conformity with all regulative necessities.
Neluns Bank presents a large spectrum of services for both physical and legal entites. It will provide services of classical bank and bank on the blockchain. In the future, it will tale advantage of its own blockchain with access at any clock from all over the world.
Neluns Exchange:
Neluns Exchange is a global cryptocurrency exchange which is pointing itself as the initiation for a new and complex banking architecture. It is an innovative solution which solves the problems and disadvantages of existent cryptocurrency exchanges. It is not an ordinary exchange, it is an exchange that are using "Bank guarantee" advance. The users are fully legal and insured, they don't need to worry about unforeseen circumstances. All actions will be executed in accordance with all legal norms and the trades are entirely legal. Investors funds are always connected to IBAN in the Neluns Bank and are legally protected.
Many users of cryptocurrency exchanges run into problems with withdrawing funds from the exchange, this process takes a lot of time usually. With Neluns exchange, this process will be made instantly thanks to multicurrency accounts opened with the Neluns Bank.
Another feature of Neluns Exchange is the high level of security due the fact that they will use reliable banking technical solutions, provided by leading world companies.
During the peak load times, users suffer a lot. It is manifesting through losses since the funds are frozen, closed registration for new users and so on. Neluns Exchange will eliminate this problems by the use of ahead technologies from two financial industries. Also, Neluns is paying attention to an effective and user-friendly customer service support, it will be available directly in the mobile application chat, in all messengers, on the Neluns site, and through our hotline.
Neluns Insurance:
Another important aspect of Neluns Ecosystem is Insurance. It will follow up for financial risks, trussed to trades and transactions.
It is divided into two categories:
• Full Insurance — Provides insurance in full when something take place.
• Partial Insurance — Provides insurance only for fixed amounts
The costs for these services depends on a row of criteria. Basically, it is about 10% from the total of trade or transaction sum. The costs for partial insurance is determined individually for every case.
Like you can see, Neluns prospects are huge. It has advantages for using it both for active cryptocurrency market participants, and for potential cryptocurrency market participants.
Here are few of them:
• Full spectrum of banking services.
• Unique cryptocurrency exchange
• High level of security
• Elimination of entry barriers
• Ability to make instant payments anywhere in the world
• Low commissions with minimal risks
Neluns TokenSale:
Pre-Sale:
Hard Cap – $2.000.000
Soft Cap – $500.000
1 stage (round), pre-sale, stage (round) length 14 days, from 08-01-2018 to 08-15-2018.

Pre-ICO:
Hard Cap – $10.000.000
Soft Cap – $2.000.000
2 stage (round), pre-ICO, stage (round) length 21 days, from 08-15-2018 to 09-05-2018.
ICO:
Hard Cap – $112.000.000
Soft Cap – $10.000.000
3 stage (round), ICO, stage (round) length 31 days, from 09-05-2018 to 10-05-2018
Neluns iOS and Android
mobile application.



Roadmap:
November 2017 : Neluns team Formulation
December 2017 : ICO preparations
May 2018 : IOS mobile application beta testing
June 2018 : Holding of a closed investment round for investment funds and anchor investors
July 2018 : Preparations for the NLS token sale
August 2018 : Pre-sale of NLS tokens, pre-ICO
September 2018 : NLS token ICO, mobile application launch (beta version) for iOS and Android
October 2018 : Listing on the cryptocurrency exchange bittrex.com, huobi.com, kraken.com
November 2018 : Launch of the p2p lending platform, launch of mobile applications (alpha version) for iOS and Android
December 2018 : Listing on the cryptocurrency exchange hitbtc.com, poloniex.com, binance.com, bitfinex.com, okex.com
January 2019 : Obtaining a license for Neluns Bank, launch of a payment service for converting cryptocurrencies and executing the transfer of funds to any part of the world, connecting Neluns Bank to Swift, start of Visa, MasterCard, American Express bankcard issuance
February 2019 : Obtaining a CFTC license and launching the Neluns Exchange – an innovative cryptocurrency exchange
April 2019 : Launch of the full-fledged Neluns ecosystem
April 2020 : IPO (initial public offering) on the New York Stock Exchange (NYSE)
Core team (HQ)
The core team of Neluns are professionals with experience in Banking, Blockchain, Big Data, Business Development, Network Engineering, Software Engineering, Marketing. Join the Neluns Blockchain Ecosystem and earn 50% profit every quarter.

Our partners

Media about Neluns

For more information, please see the link below:
Author: mahkota dewa
ETH : 0x72BDCD2E03aAb693c09551612B6F04E5640fce67