Introducing the Galaxy eSolutions Project – Official Bounty Program

If only everyone could buy Apple iPhone, the world would be less cranky. Another Industry which has taken shape is the refurbished Phones Industry. It has a significant market in the world as not everyone can afford to have the latest version of every phone. People are buying the phone at the cheap price as they are able to utilise the same technology as only a few. The main challenges faced by the industry are numerous and a few of them are mentioned below.
Phone Versions are not clear or Product is not specified: Trading websites dealing in such business are not able to present the reliable information about the product being sold.
Potential frauds and scams have always rounded the corner as no reliable and trustworthy platform exist which can guarantee the delivery.
There is significantly high transaction cost when the deal is done across borders. People are forced to wait for days as there is a significant number of intermediaries involved in the process.
All these challenges are opportunities for the companies to find new ways to lead the industry. The market demands a fair and transparent platform which can offer to the people what they want.
Solution by Galaxy eSolutions
Galaxy eSolutions is an eCommerce website involved in the business of Pre Owned and refurbished consumer electronics. They have hybridised e-commerce ecosystem which consists of centralised and decentralised Platforms. NDBD is a marketplace for refurbished consumer electronics having the business model of business to consumer. The second category of the platform is Yabphones, which also sells refurbished branded mobiles utilising the Factory to consumer, and Business to consumer Model.
There are multiple other websites which belong to this company and they are based in the Hongkong. Started in 2016, it has an exclusive partnership with the top brands of the mobile phones. Various other websites are under development which is very suitable for the market and a few of them are android reborn and Mobilefreak.com. Utilising the concept of lower price and higher quality in the product they sell, they are going to become the market leader in the coming years. People need quality products at an affordable price and GES is building a solution for it.
ICO INFORMATION AND TEAM
300 Million GES Tokens are created for the project in which 85.5% of tokens are reserved for the ICO. The ICO is currently live until the 31st March 2018. 35% of the funds collected will be utilised for the Inventory while 20% will be used for the System and Blockchain development. The team believes in the quality of the products they produce and trade on the platform. They are experienced in the field of eCommerce Business and Blockchain technology.
Operational Structure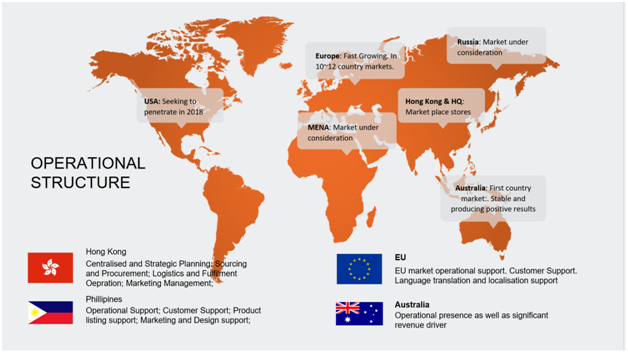 NDBD (live)
• Concept/Appeal: NDBD simply means No Difference, Big Difference (as in general usage and quality versus pricing). Targeting general market and consumers that look for savings and yet wanted quality assurance. A place where customers will find most professionally refurbished electronic products.
• Now: Offering professionally refurbished Apple phones and iPads, Samsung, HTC, LG, Google phones, and DJI Drones.
• Future: Will offer more brands and other products, such as Samsung and Macbooks.
• Would evolve eventually into a marketplace plus direct B2C hybrid site (like JD/Amazon). This would involve adding more brands, products and suppliers, as well as talents with marketplace establishment and management experiences.
• Over 30 subdomains which are locally translated and customized.
Site: https://nd-bd.com
YABphones (live)
• Concept/Appeal: As the focus is on young people, such as students/fresh grads/ new job entrants, GES will rely on social marketing platforms such as Facebook and Youtube.
• Now: Offering professionally refurbished Apple products, targeting at younger markets.
• Future: Will focus solely on Apple products and penetrate such markets.
• YABphones will only focus on its own refurbished Apple products in order to meet and exceed customer expectations and experience. It will also keep its range limited to Apple for focused marketing.
Site: https://yabphones.com
Android Reborn (under renovation)
• Concept/Appeal: For general markets that have preference for Android phones.
• Now: Testing phase with professionally refurbished Android phones.
• Future: Planning to go live after supply and quality control for Android phones are secured and funds ready.
• Remark: Android Reborn will only focus on its own refurbished Android products in order to meet and exceed customer expectations and experience. It will also keep its range limited to Android for focused marketing.
Site: https://android-reborn.com
Mobile Freak (under development)
• Concept/Appeal: Mobile Freak's marketing slogan would be "Mobile Freak offers freaking good prices to buy your phones!". The site will list the phones it could purchase, and list the different conditions and relative offer pricing, and market it to consumers wishing to sell (either they have extra/unneeded phones or looking for an upgrade).
• It will rely on online payment system and upon collecting the phones, they will be consolidated and sent to Hong Kong for either re-selling or refurbishment. Due to the supply chain and location advantage, highest prices would be fetched and hence profits maximized.
• Now: Testing phase and site to be launched soon. Need funding to support full marketing, operation and working capitals.
• Future: Will include online-to-offline commerce and mall carts/kiosks in shopping malls that we use to market buy-back services (buy the phone on spot after inspection) while also marketing the NDBD range of products (if customer place orders, we dispatch from centralised warehouse in Hong Kong or in that country).
• Remark: Aihuishou, a Chinese site doing similar business and concepts but only on domestic market, did 170M USD sales in 2017.
Site: https://mobilefreak.com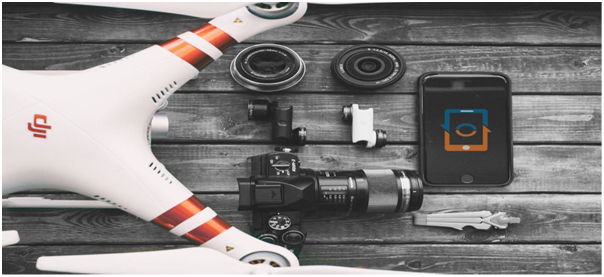 The Galaxy eSolutions Platform is the future of digital marketing. It alleviates the aforementioned problems by providing companies with access to a network of talented professionals who provide value and synergies in all aspects of a company's marketing campaigns. A platform where businesses of any size can create a full-scale marketing team specific to their project, and then manage
Conclusion:
Galaxy eSolutions Investors serves as the first, public C2C (Consumer-to-Consumer), C2B (Consumer-to-Business) and B2B (Business-to-Business) community ecosystem. A decentralized manufacturing platform where token holders can interact directly with each other to launch projects and procure parts, pay for services, and get them delivered creates trust among community users. As the blockchain flourishes, large manufacturers or supply chain companies looking for blockchain solutions will adopt the Galaxy eSolutions on their networks or simply use Galaxy eSolutions Trading Smart Card manufacturing contract protocol and/or production capacity network and also the GES token smart contract is programmed to mint up to 10M ERC-20 compliant tokens. The mint token function will create the designated number of tokens and transfer them to the ETH address provided.
More Information Connect to Galaxy eSolutions
Website: https://galaxy-esolutions.com/
Whitepaper : http://whitepaper.galaxy-esolutions.com/GES_Business_Deck_Full_Version_EN.pdf
ANN Thread : https://bitcointalk.org/index.php?topic=2715023.0
Telegram: https://t.me/gesico
Facebook: https://www.facebook.com/Galaxy-e-Solutions-1244602885645627/
Twitter: https://twitter.com/Galaxye_eSol