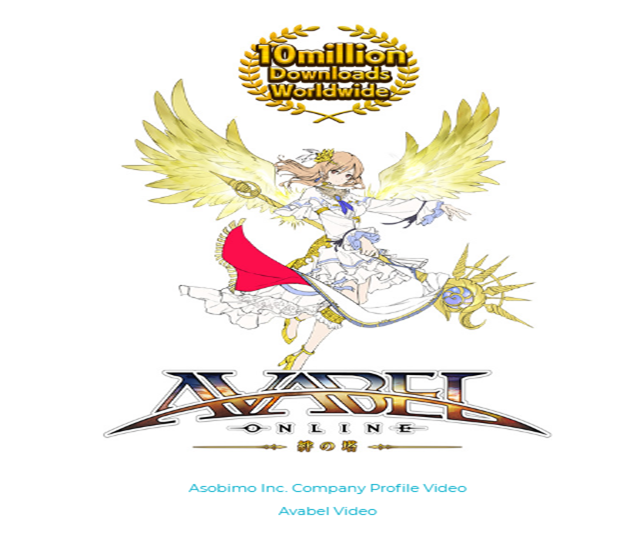 The advent of Blockchain technology has revolutionalized e-shopping and e-market and brought integrity and security to online contents and restores confidence to online content owners by remitting every penny generated by their online works. The decentralized nature of blockchain technology eliminates the hitches faced in the centralized or traditional businesses system
Based on this good news, I have come to introduce to my audience the first Blockchain technology drive world Distributed Secondary Content Platform "Asobimo" https://asobimo.io/en/
What is Asobimo?
Asobi is a market platform that abide by Blockchain technology ethics that provides second hand or new content such as music, E-book, games, videos etc for it ecosystem at a unbeatable price. Asobimo is a platform for Publishers, Creators and users of the contents. ASOBIMO has more than 15 years of experience in online game development with over 600 employees globally.
On Asobimo platform; at publisher's store, you can buy assorted digital content while on secondary market you can buy used content at a cheaper price or sell your used content too.
https://youtu.be/dh84I2t6T7s
Items found on Asobi Market
On Asobi market, the following products are available both new and used contents.
 Game items
 Software
 e-books
 Music
 Videos
 E-tickets
Asobi Market shopping Demo Video
https://youtu.be/0iZKOsWjE2o
Asobimo Platform Company profile and Milestone
 600 Employees globally
ASOBIMO(JAPAN)
Xiaoyou Network(CHINA)
Quantum Games(TAIWAN)
 2 Awards Won:
Google Play Top Developer Award
App Store Game Grand Prix Division Award
 50000000 downloads for our titles
 15 Years of experience in online game development
Asobimo Concepts, Problem and Solutions
Concept
The concept of Asobimo is to trading digital content on distributed secondary markets. The new blockchain economic era for publishers and users. The Asobimo DApps platform will make digital content on the secondary market a valuable asset for all parties, and provide a safe trading experience with minimal costs and no friction.
Problem
Digital content is sometimes too easy to copy. How do we allow content redistribution that works for users, content creators and publishers?
Solution
Asobimo DApps will provide a distributed secondary content platform with "Decentralized Security System" (DSS). blockchain will provide evidence of ownership of undeniable content.
Benefits of Authors and Publishers on Asobi Ecosystem
The rights of publishers and authors are protected. For any of their used work that was sold as second hand they are entitled to 50% of the proceed. Publishers 35% and Author 15% respectively
Secured Data content platform
Asobimo will provide a secure cloud system called "Decentralized Security System" (DSS) by using blockchain technology.
Distributed content platform
Asobimo will create a P2P –style distributed secondary content platform.
Benefits of been on Asobi Ecosystem
The Asobi market bridges the gap between the centralized and decentralized world.
Content purchases and exchange happen in a safe and trustworthy way on the Ethereum blockchain.
DRM and content streaming take place off-chain. We respect both user freedom as well as publisher rights.
Since users have full control over their data on the blockchain, we can give them a true feeling of ownership.
Publishers will enjoy enhanced market transparency and fair distribution of revenue shares.
Asobi Token Technical Information, Distribution and Sales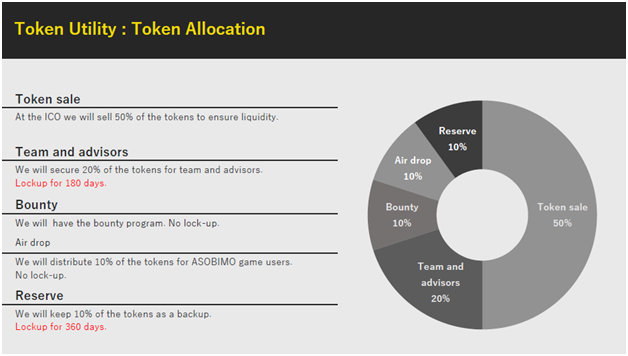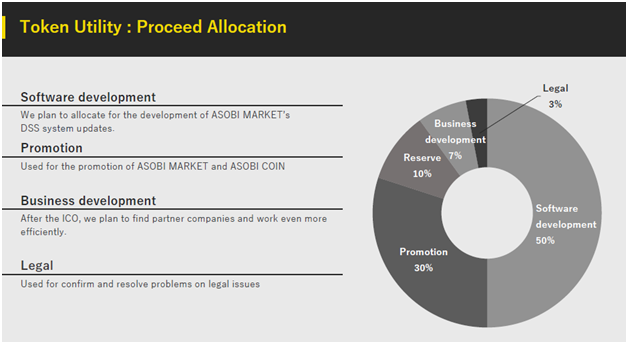 Asobimo Roadmap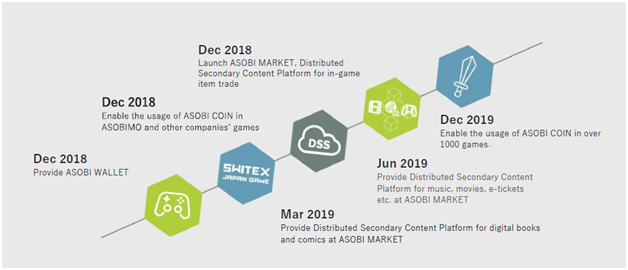 Asobi Management Team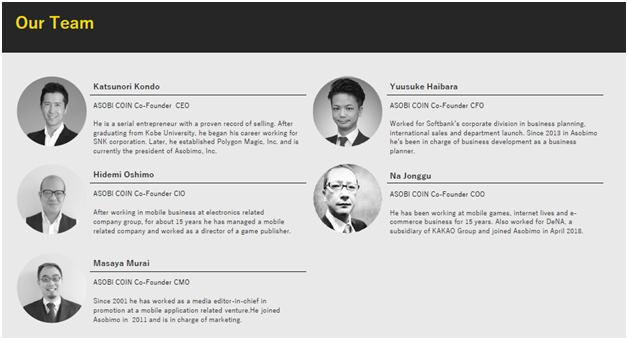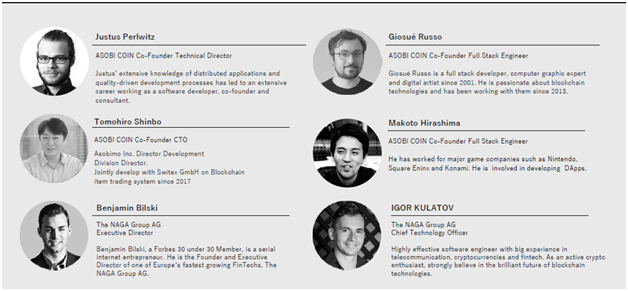 Asobi Partners

For more information about Asobi platform, visit the following sites:
Website: https://asobimo.io/en/
Whitepaper: https://asobimo.io/pdf/white_paper_en.pdf
Yellowpaper: https://asobimo.io/pdf/yellow_paper_en.pdf
Telegram: https://t.me/AsobiCoin_Official
Twitter: https://twitter.com/AsobiCoin
Facebook: https://www.facebook.com/Asobi-Coin-130436194467568/
Bitcointalk Profile Link: https://bitcointalk.org/index.php?action=profile;u=2200061