Invest in brokers platform
Experts say that blockchain is one of the most important innovation financial and technology systems. In next future, cryptocurrencies will disrupt all major industries, including financial world and banking.
A new era is coming where smart investments, cryptocurrencies, and blockchain mixed together will be the real winners. Business in this area grow so fast: ico, airdrop, bounty and overall trading are the right way for success!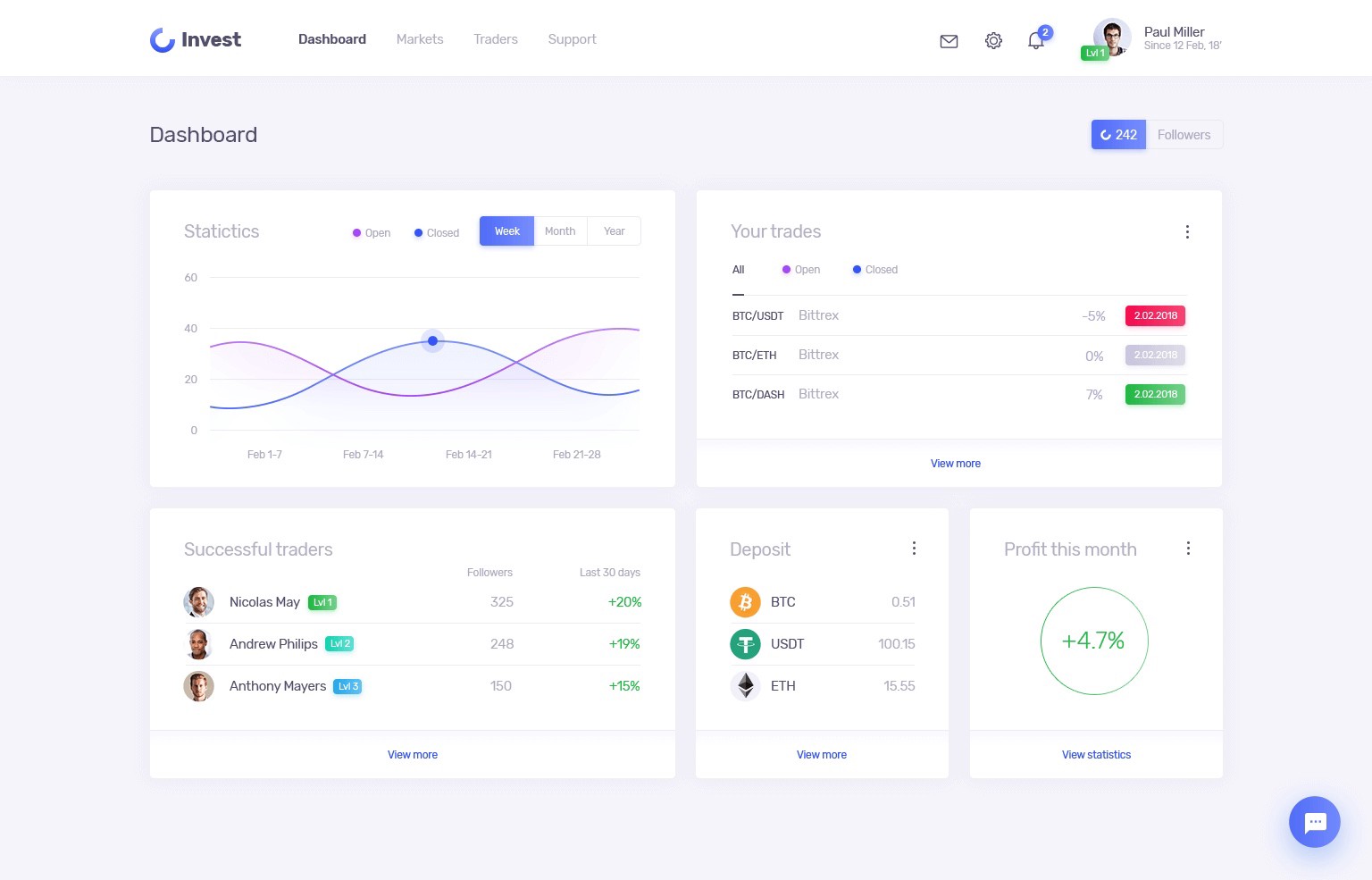 That's why i think that i discovered an hidden gem : invest platform, a project where invest in because invest platform will be the future of your investments.
Invest platform is a trading platform both for experienced traders, amateurs and all the people want to make money just trading cryptocurrencies in the best exchanges. Thanks to invest platform you will be able to multiply your cryptocurrencies just following experiemced trader and invest like them at the same time.
Most of newbies lose their money by not having patience, experience and knowledge : they surface scam projects, fake profiles, google forms asking their private keys, bad or fake trading signals on telegram groups.
Why do beginning traders lose money?
They don't have the time to properly research their investments.
They don't have enough knowledge about technical analysis.
They don't have enough experience with cryptocurrency exchanges.
They don't have the right psychological mindset.
They don't have the patience
Invest platform will be also available for Android and iOS mobile devices so you will be able to Access to invest platform at any time and check your trades.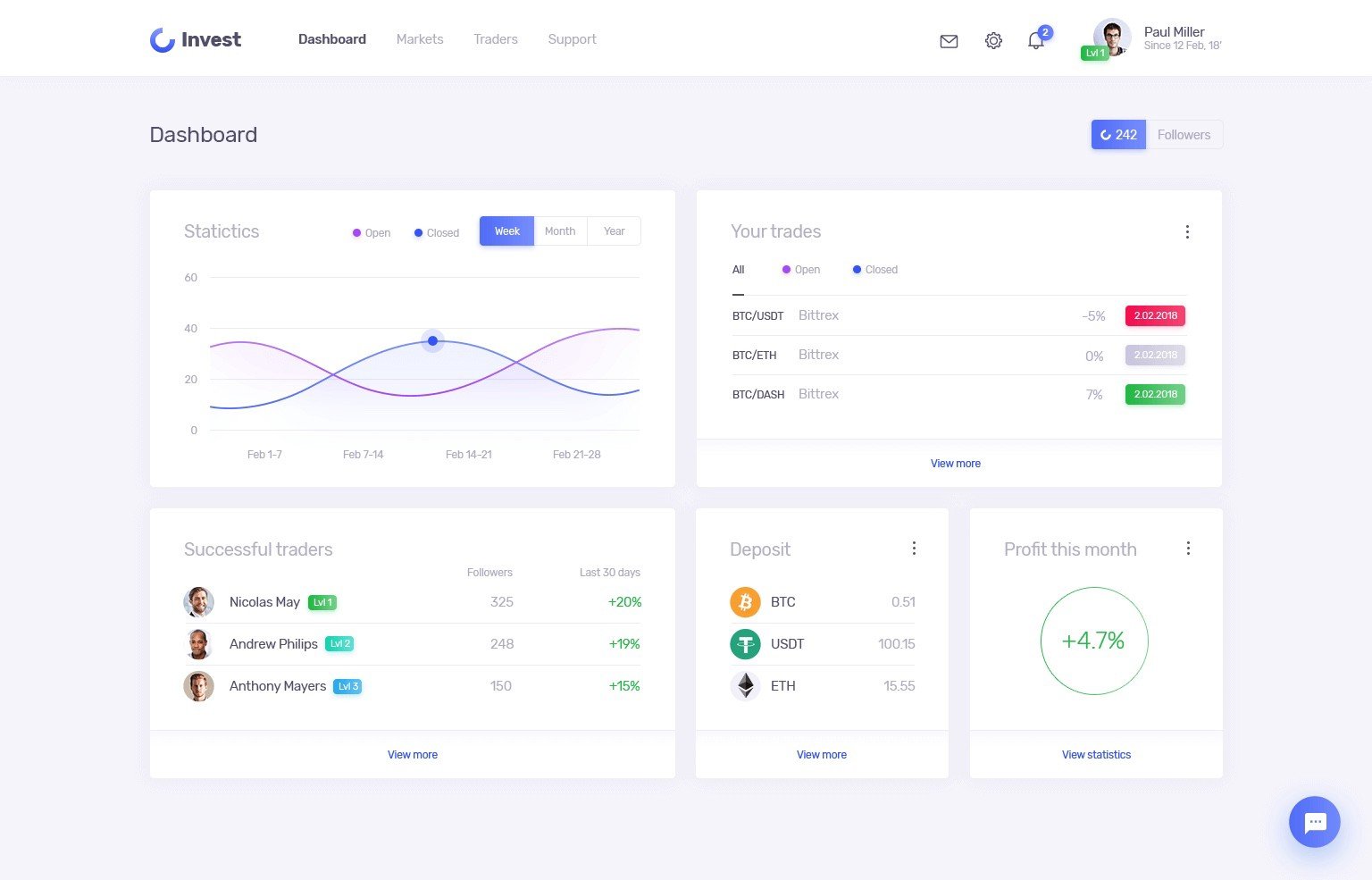 How investment platform works
Amateur traders subscribe to preferred professional trader/investor. Subscription fee goes 100% to professional investor.
When experienced investor open position on preferred exchange, invest platform receive signals throughout API and decide if open or close trading positions for amateur investors.
Profit is distributed: 75% amateur investor, 15% experienced trader, 10% invest platform.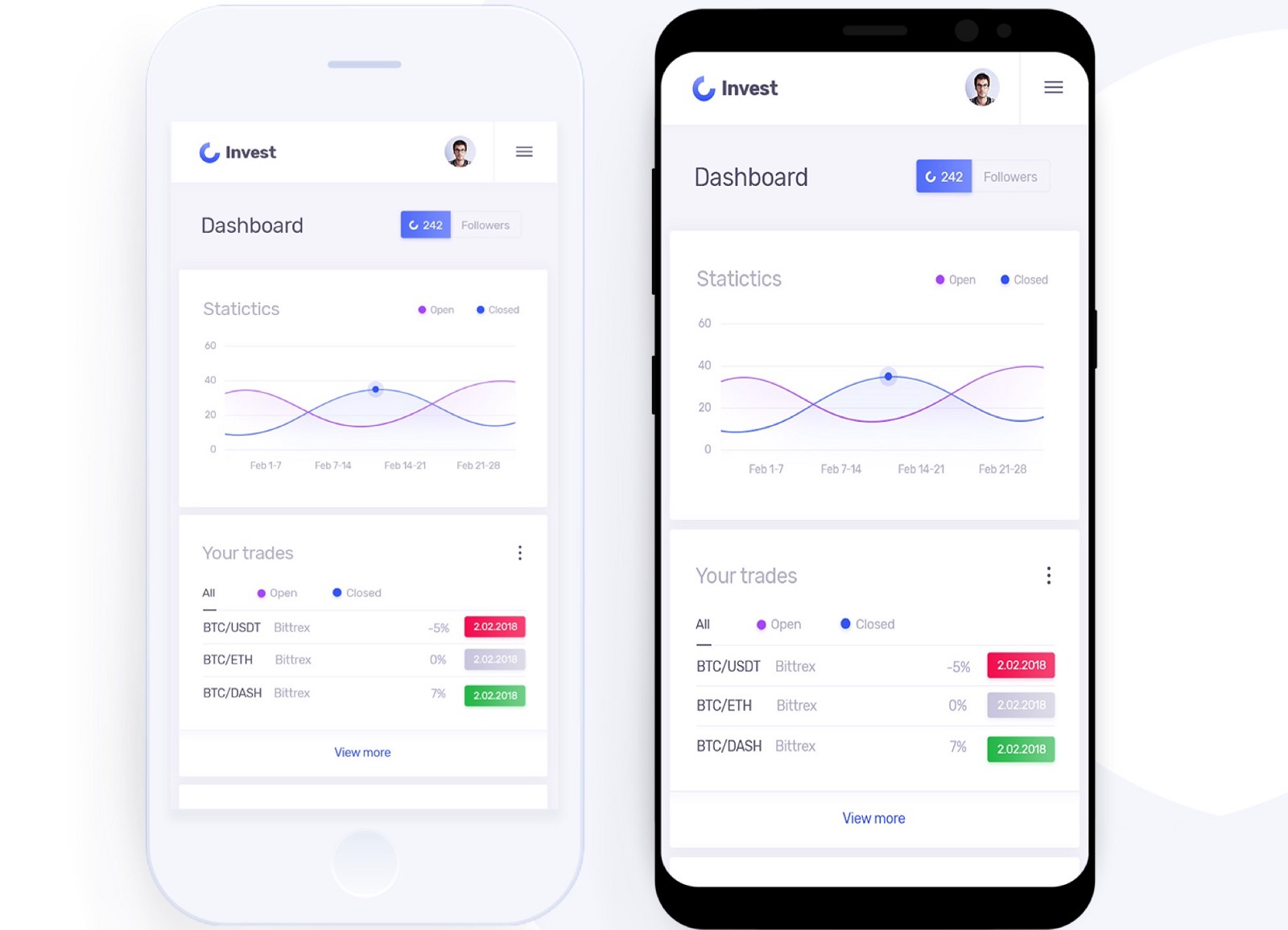 Token details
Symbol: INV
Total supply: 500 million
Target Public tokensale: $ 15.000.000
Token distribution
60% public sale
20% team
13% reserve fund
5% advisors
2% bounty
Learn more
Author : https://bitcointalk.org/index.php?action=profile;u=1397196