INVOX FINANCE – Revolution The most innovative billing financing platform in the world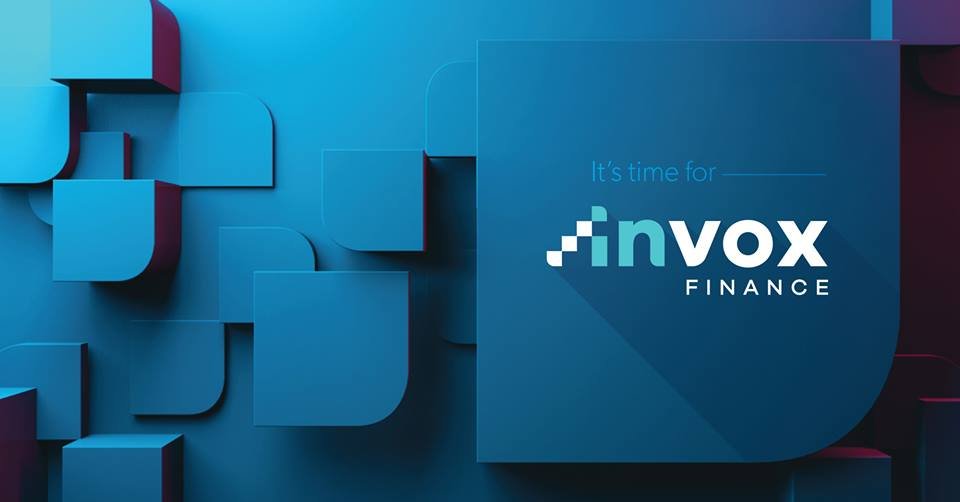 The Invox Finance Platform is an invoice lending platform tapping into the US$2.8 trillion invoice financing industry. The team at ABR Finance Pty Ltd is behind Invox Finance. ABR Finance is a successful invoice financing company and has helped fund businesses throughout Australia with A$30 million in invoicing.
ABR will also become the Invox Finance's first customer, which allow for multiple sellers and buyers to test the Invox Finance Platform with ABR Finance as the reputable investor.
What is Invox?
Invox Financial Platform (https://www.invoxfinance.io/ )is a decentralized peer-to-peer invoice loan platform that allows sellers, buyers, investors, and other service providers to work directly with each other to fund invoices.
What is Invoicing Financing?
Invoice financing describes the purchase invoice process from the seller. Traditionally, financiers agree to advance money to the seller against each invoice. The buyer who buys the seller's product must then pay the invoice directly to the investor.
The Invox Finance Model
We plan to disrupt and revolutionise the traditional invoice finance industry by implementing a global distributed peer-to-peer lending platform called the Invox Finance platform.
This platform will completely eliminate the need for a financier's involvement by connecting businesses that wish to accelerate their cash-flow through selling their invoices, directly with investors who wish to finance these invoices.
Invox Finance platform solve the problem?
The Invox Finance platform is a transparent invoice system that will build trust between all parties (buyers, sellers, investors and service providers). Instead of execution of a transaction depending on a centralized third-party service provider, the distributed ledger will ensure that the transaction is clear and secure.
Invox Finance platform is different from Populous?
Currently, Invox Finance has only one other competitor in the blockchain space. We offer unique dynamic invoice models and fragmented loan systems, ensuring the best experience for sellers, investors and buyers. Although both projects have just formed, our team has been working in the invoice financing sector since 2012 and has managed to fund small businesses worth more than 30 million dollars.
Who will use Invox Finance Platform?
Sellers who have invoices they wish to sell to accelerate their cash-flow
Investors seeking higher rates of return and diversification of their investment portfolio
Buyers who will receive extended invoice payment periods and be rewarded for verifying invoices
How does Invox Finance differ from Populous?
Currently, Invox Finance only has one other competitor in the blockchain space. We offer a unique dynamic invoice model and fragmented loan system, ensuring the best possible experience for seller, investor and buyer. Although both projects were founded recently, our team has been working within the invoice financing sector since 2012 and has successfully funded small businesses with over 30 million dollars.
A more detailed comparison of the two projects can be found on page 16 of our whitepaper.
Invox Tokens
Your key to the platform .Tokens with real-world usage cases made on the Ethereal network.
PROVIDE ACCESS:
Invox Tokens will provide sellers with access to the Invox Finance Platform. Through the Trusted Member Program each seller will be required to pay a certain amount of Invox Tokens as a yearly membership to gain access to the platform.
REWARD WORK PERFORMED:
The system will reward buyers and sellers with Invox Tokens for the verification and payment of invoices.
Initial Coin Offering :
The rationale behind conducting the ICO is to pre-sell membership to the system through the sale of Invox Tokens.
Invox Tokens will entitle holders to access the Invox Finance Platform through the Trusted Member Program. By participating in the Invox Finance two-stage fundraising process, you will be provided with an opportunity to aquire Invox Tokens at a discount.
The ICO will be conducted in two parts with a bonus system rewarding participants in the pre-ICO as well as during the ICO itself. The maximum amount of Invox Tokens being minted will be released at the start of the Pre-ICO, along with open source smart contracts on our Github.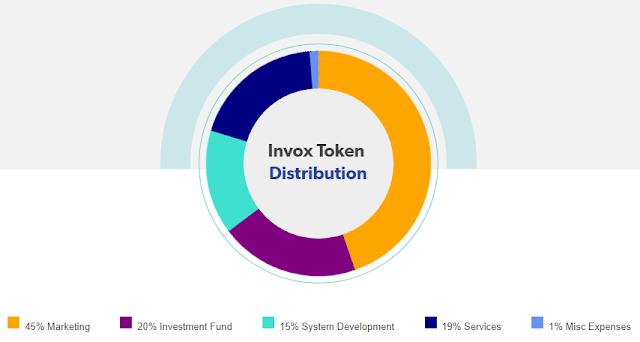 Discount
Your only chance to buy discount tokens is during ICO.
Bonus
Run during ICO, we will create a bonus system to reward the public.
Production
We will announce the maximum amount of Invox Tokens printed at the beginning of Presale.
Smart Contract
Open source smart contracts can be found in our Github and blocked Ethereal.
Roadmap and Targets
TEAM
for more information, please click the link below:
Website: https://www.invoxfinance.io/
Whitepaper: https://www.invoxfinance.io/docs/Invox-Whitepaper.pdf
Facebook: https://www.facebook.com/Invox-Finance-162381191061327/
Twitter: https://twitter.com/InvoxFinance
Instagram: https://www.instagram.com/invoxfinance/
Telegram: https://t.me/InvoxFinanceCommunity
Author: royan3910
bitcointalk profile: https://bitcointalk.org/index.php?action=profile;u=1867685
eth: 0xB3ef670aE3B529eBD2749ec8895c9Cc289F2a93c