Various businesses and merchants are venturing in loyalty programs to increase number of patrons and improve customer relationship. However, current loyalty programs limit customers on how they should spend their accumulated points and what reward to ex/change. Because of the fact that earning loyalty points is not only a long process but is also pricey, this results to many loyalty programs failing on this marketing campaign.
A lot of consumers are after such loyalty programs because of the exciting perks and reward options available. However, one downside of such marketing technique is that most of the times available rewards does not suit our preferences forcing many consumers to exchange their rewards into something they could not make use of.
To have a platform where rewards are tradable among fellow consumers when needed and a decentralized loyalty program through the Blockchain, such ideals will help improve business profit and customer satisfaction at a much larger scale.
IOU is a great combination of e-commerce, a P2P e-commerce loyalty platform based on the Blockchain. IOU hopes to provide businesses more profit by providing a better loyalty program to their loyal patrons and improve customer relationship and satisfaction at a huge scale. As for consumers, the IOU platform makes rewards trading among fellow consumers possible. Such technique will help boost sales for businesses and improve usability and applicability of rewards for being more flexible and consumer-centered.
The e-commerce industry is one good business potential which is why even huge brands tend to promote their online presence as well aside from having an established physical brand and outlet. And most of them provide exciting offers to their loyal patrons. The team behind IOU took this as a great leap to help elevate the e-commerce industry and fight off one of the biggest challenge in handling such, which is acquiring a high level of customer satisfaction.
IOU hopes to fight off existing challenges in the e-commerce industry including customer loyalty and satisfaction, increase in long-term profit and the choice of profitable technology and partners.
Customer loyalty is probably the biggest hurdle in every online business endeavor and this is mainly because of the poor means of communication currently available. A better customer relationship will be built if a seller can provide more time through top technologies in dealing with their customer inquiries and concerns.
Long-term profit is another challenge in all types of businesses. The goal would be to minimize inventory stocks to compensate with the costs induced. And one good way to do this is to have one huge sale or recreate the value of such old stocks by turning them into loyalty rewards. Loyalty programs aim to support current customers and keeping their interests on brands at an average to high level. This means to say that loyalty programs should place highest importance on customers and this is what IOU is all about.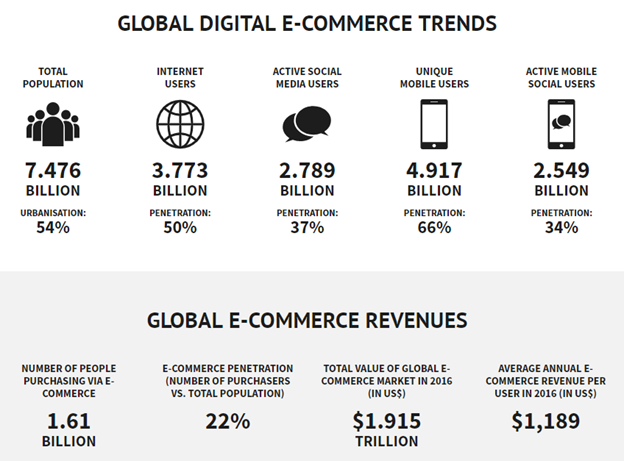 A Combination of Blockchain and E-commerce
IOU is an example of the great technological breakthrough stated above. "It aims at empowering blockchain Merchants and Consumers with decentralized and secure Peer-to-Peer technology driving customer satisfaction and loyalty through Merchant's trade-able IOUs".
IOU envisions to provide customers a loyalty program that is flexible and can be tailored to suit every customers' preferences and interests. This way, the true value of loyalty programs, which is to improve customer satisfaction, will be leveraged securely and transparently with the use of Blockchain technologies. The IOU platform is powered through P2P technology that will allow users to trade their IOUs among other consumers. The use of such technology eliminates the use of intermediary entities which helps greatly in the reduction of cost for the platform's services. In the case where a customer bought a deal from a merchant for some kayaking experience in Hawaii but ended up going to Dubai's sand dunes might as well exchange his kayaking deal to another customer who is about to go to Hawaii. This flexibility being offered within the platform guarantees an increase in customer satisfaction because customers get to have the highest degree of authority as to how they can make use of their owned deals or IOUs.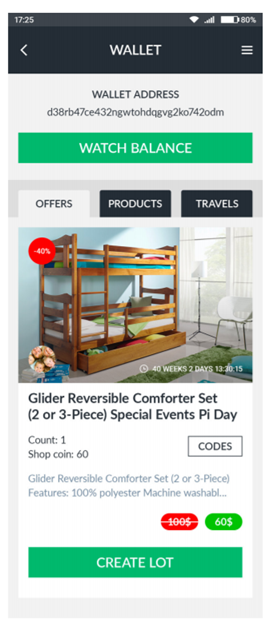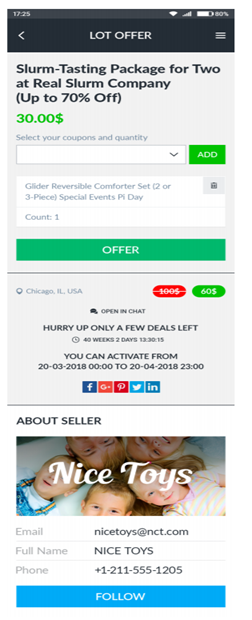 How It Works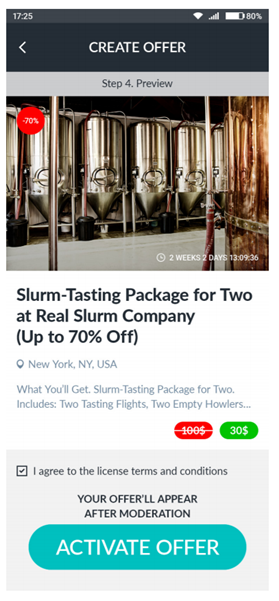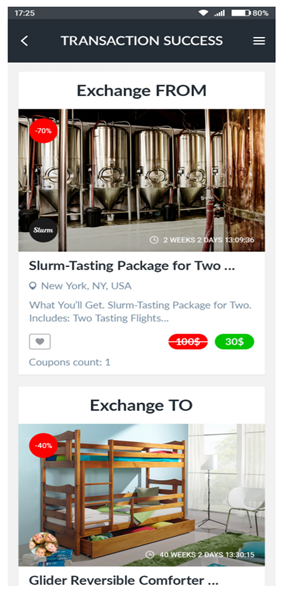 The process works by having a merchant listing their deals on the platform. One offer is activated, it will then be made available for all consumers to see. The trading option is also feasible among IOU holders or simply the consumers themselves. The platform is built in the Blockchain so transparency and efficiency is expected. This maximizes trust between a seller and a consumer.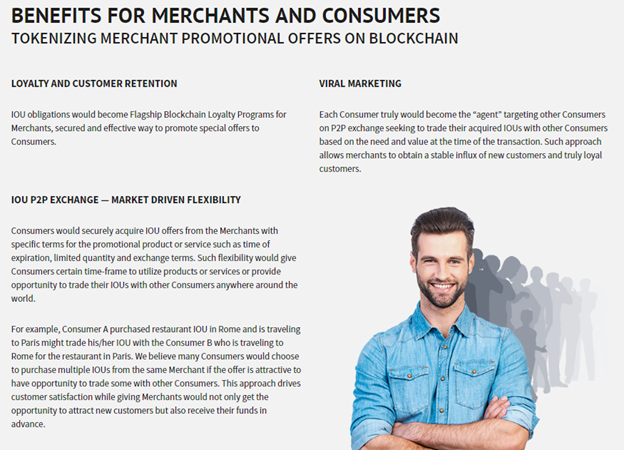 Activities within the IOU platform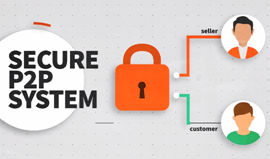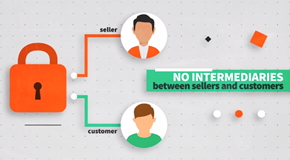 The platform boasts their e-commerce system running through P2P technology. As stated, the use of such will eliminate the use of intermediary entities.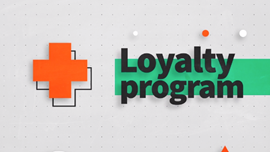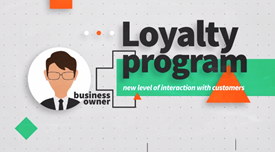 IOU's loyalty program helps make businesses create better customer relationship and satisfaction among their loyal patrons.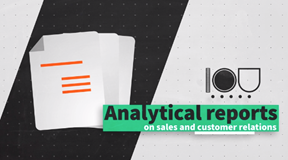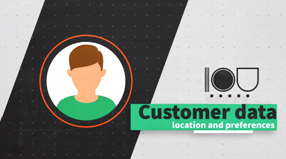 IOU's platform is also capable of providing analytical reports and customer data which will be beneficial for businesses to help improve their profit by ensuring available deals and rewards best fits their customer preferences.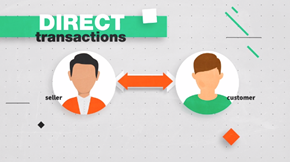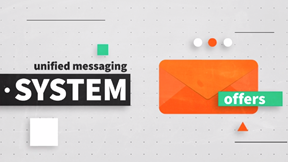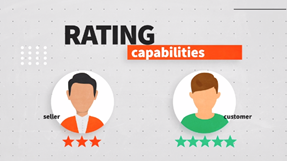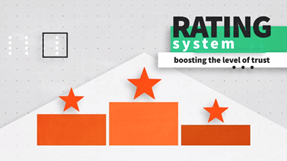 The direct messaging capability of the plaform is essential for ensuring better customer relation. Wih the rating capabilities where customers can rate sellers and vice versa is another benefit from the platform that both sellers and consumers can make use of. The rating system for seller help improve trust and the rating system for consumers will help seller identify true and loyal customers.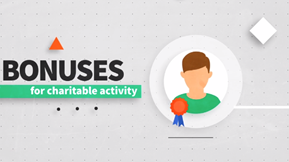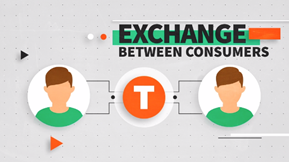 Lastly, the IOU platform allows users to earn bonuses for donating IOU tokens for charitable activity. Exchanges can also be done through P2P transactions between consumers.
IOU Token Sale Details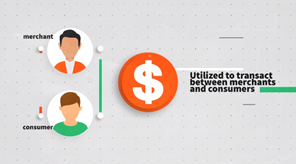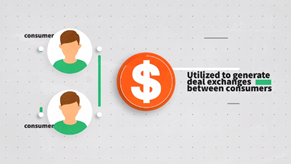 Token: IOUX
Price: 1 BQTX = 0.00125 ETH
Platform: Ethereum
To get the latest updates on this ICO, visit their official social media pages and view their website and whitepaper.