IQEON: plataforma PvP descentralizada para juegos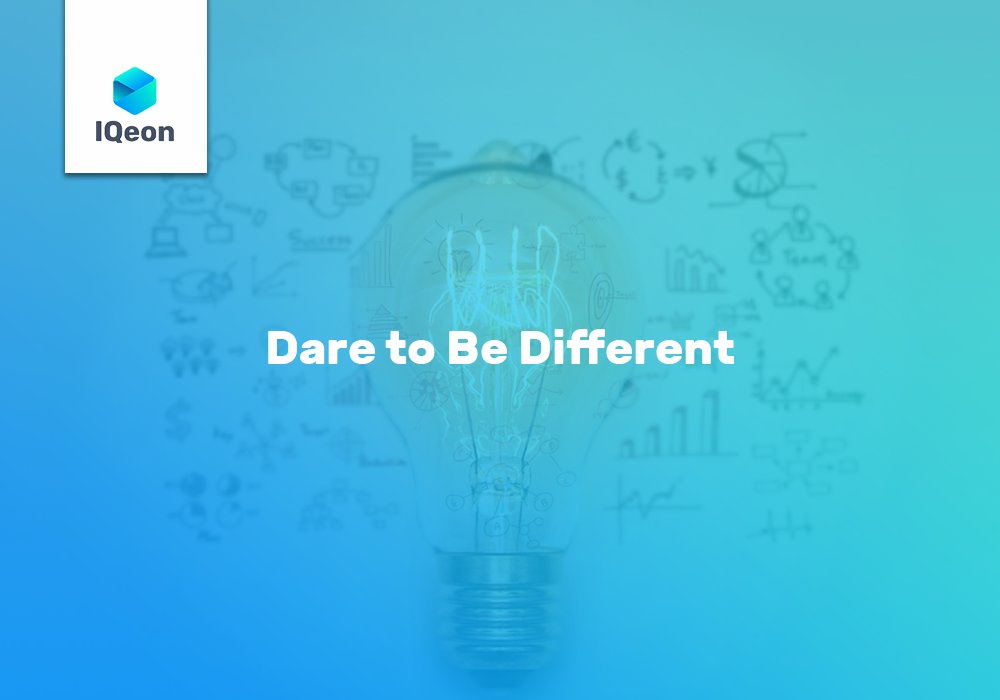 El rápido crecimiento de la cantidad de dispositivos móviles provoca también el crecimiento de los usuarios de las aplicaciones y juegos para móviles.  IQeon es la primera plataforma donde los jugadores pueden ganar dinero gracias a su intelecto y logros. Esto se realiza utilizando en el ecosistema una moneda interior convertible en criptomoneda, los token IQeon (IQN) emitidos a base del blockchain Ethereum. Los tokens IQeon (IQN) pueden ser cambiados en cualquier momento en las bolsas de criptomoneda o se podrá cambiar a dinero fiduciario gracias a la colaboración establecida con el banco-socio.
Objetivos del proyecto:
*continuación del desarrollo de la plataforma IQeon;
*formación del ecosistema IQeon;
*formación del auditorio de los usurarios de aplicaciones y juegos de la plataforma;
*establecimiento de las relaciones de cooperación con los desarrolladores de juegos y
*contenido de juego para la plataforma;
*desarrollo de la línea de juegos propios IQ Clash a base de la plataforma.
Ventajas de la plataforma para los jugadores
*Universalidad. La moneda interior de IQeon ganada en un juego puede ser utilizada en otro.
*Liquidez. Con la ayuda del bolsillo de la plataforma los tokens IQeon pueden ser cambiados por el dinero fiduciario que puede ser retirado a una tarjeta.
*Convertibilidad. Utilizando las múltiples bolsas de criptomoneda los token IQeon pueden ser cambiados por otra criptomoneda (bitcoin, litecoin, ethereum, etc.).
*Seguridad. Gracias a la tecnología blockchain todas las transacciones de los tokens IQeon en el ecosistema son irreversibles, se fijan varias veces en el registro de transacciones descentralizado y así están protegidos contra alteraciones y cualquier tipo de fraudes.
*Anonimato. La plataforma IQeon permite a los jugadores mantener su anonimato
Ventajas de la plataforma para los inversores
La industria de los juegos y aplicaciones para autodesarrollo demuestra un rápido crecimiento y la plataforma IQeon es la primera solución en este sector que permite tener ingresos en forma de la criptomoneda líquida. La incorporación en el ecosistema IQeon de los desarrolladores ajenos y la ampliación de la gama de sus productos provocará el crecimiento del auditorio de los usuarios y el aumento de la demanda del token IQeon. Estos supuestos permitirán que el precio del token IQeon suba, y éste durante Crowdsale podrá ser comprado con un precio mínimo.
Token IQeon
IQeon no es tan sólo una plataforma, es todo un ecosistema que incluye a los desarrolladores de las aplicaciones y elaboradores de contenidos, socios de la plataforma y millones de usuarios. La economía interna del ecosistema no puede existir si su moneda cuyo papel desempeñará el token IQeon (IQN).
El token IQeon (IQN) será emitido en base de la plataforma Ethereum y corresponderá completamente al estándar ERC20. Este estándar garantiza la compatibilidad del token con los servicios ajenos (listados, bolsillos, bolsas y etc.) y garantiza una sencilla integración.
Pero el destino principal de los tokens es su directa utilización en el funcionamiento de la plataforma IQeon para siguientes fines:
*cambio bilateral por la moneda interna – IQeon con la cual se hacen las apuestas, se pagan los premios en las salas de juego, apuestas, aplicaciones incentivas, se pagan los premios por ciertas actividades (jugador del día, jugador del mes y etc.);
*pago de premios a los desarrolladores de los juegos;
*pago de los honorarios de los titulares de derecho de autor del contenido digital;
*pago de honorarios en los programas de afiliación;
*utilización de los tokens para formar el bote de premios en los torneos en base de la
plataforma IQeon.
Relación de los intentos de monetizar los logros virtuales en función del método
Venta pública (ICO)
Inicio
30 de enero del 2018
Fin
13 de marzo del 2018
Cantidad de tokens
5,700,000 IQN
Cursor de cambio
1 ETH = 325 IQN
Moneda permitida
ETH, BTC, LTC
Transacción mínima
Sin límite
Distribución de los tokens emitidos
Hoja de rutas
2016 Q3

The origin of IQeon platform idea. Development of the concept and business plan.

2016 Q4

Elaboration of IQeon platform legal model in various jurisdictions. Attracting of $ 50,000 investment. Development of the gameplay mechanics. Development of a pilot application IQ Clash for the future platform.

2017 Q1

Attracting of $ 300,000 investment. IQ Clash OU company registration. Team building.

2017 Q2

Attraction of advisors. Development of the IQeon platform mock-up. Technical audit.

2017 Q3

Development of a partnership model in IQeon ecosystem. Trade enquiries. Agreement with a partner bank. Development of IQ Clash API. Start of the platform development. Start of ecosystem formation (more than 30 partners).

2017 Q4

Preparation for ICO. Development of a smart contract for IQN token release. PreICO conducting. Continue the development of the platform. Ecosystem formation continuation (more than 100 partners).

2018 Q1

ICO conducting. IQeon API development. IQeon web application development. IQeon API and IQ Clash API link testing. New IQ Clash applications development. IQN tokens listing on crypto-currency stocks. Start of the marketing campaign to attrac

2018 Q2

The platform integration with Ethereum blockchain. Development of IQeon blockchain control subsystem. Integration of IQeon API with partner applications. Release of platform's beta version. Start of IQeon wallet and tournament functionality development.

2018 Q3

Platform and IQeon wallet release. MasterCard debit cards issue. Gaming services API integration and tournaments release. Continuation of an active marketing campaign to attract end-users.

2018 Q4

Further development of the ecosystem (2000+ partners, 45+ IQ Clash applications, 2.5 million active users). Development of IQeon SDK.

2019 Q1

IQeon SDK release. Additional game mechanics development. Involvement of partners to develop new applications based on SDK.

2019 Q2

Implementation of AI technology in IQeon API and IQeon SDK. Addition of new mechanics using AI into the list of game mechanics.

2019 Q3

Development of game mechanics using AR/VR technologies. Integration with IQeon API applications for PS, Xbox, etc.

2019 Q4

Further development of IQeon ecosystem (10,000 partners, 150 IQ Clash applications, 15,000,000 active users).
La última etapa de IQeon ICO finaliza el 13 de marzo. La bonificación para obtener IQN durante estas últimas dos semanas es del 5%. No dejes pasar tu oportunidad, participa en la creación de un futuro mejor para todo el mundo de los videojuegos.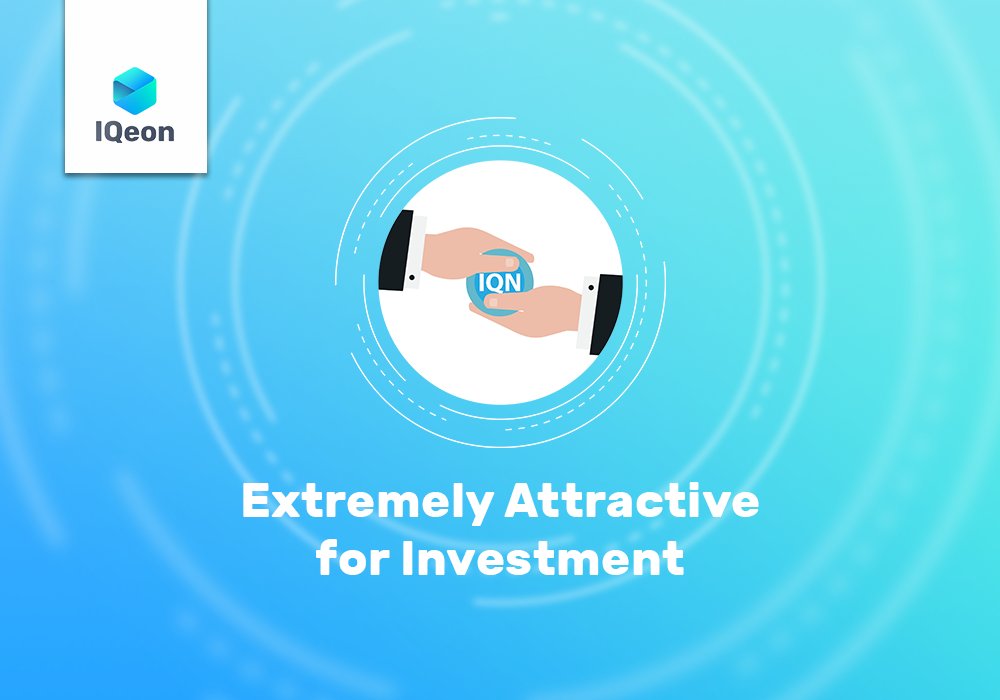 Website : https://iqeon.io/
whitepaper : https://api.iqeon.io/documents/IQeon_Whitepaper_EN.pdf
Twitter :https://twitter.com/IQeon_IO
Facebook : https://web.facebook.com/IQeon 1300996646678795?_rdc=1&_rdr
Telegram : https://t.me/IQeonICO
Instagram : https://www.instagram.com/iqeon.io
Linkedin : https://www.linkedin.com/company/18310969/
Google + : https://plus.google.com/111220191222714696025
Steemit : https://steemit.com/@iqeon
My Bitcointalk profile  https://bitcointalk.org/index.php?action=profile;u=1204319