Jarvis -The Infinity trading platform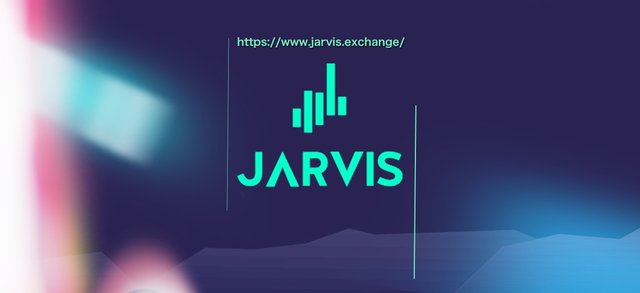 In researching ICO I often find that successful usually have cryptocurrency Exchange-based platform. We discussed this time is an ICO that have high-quality exchange platform, has a variety of functions in a single platform and can buy various assets in a single platform. The platform name is Jarvis.
The Problems
Blockchain has a big potential to solve a lot of problems in our status quo. But the road to achieving that is rocky and not yet reached even if there are more than thousands of cryptocurrency projects out there.
One of the key problems why blockchain is hard to be adopted globally is because the power is hard to unlock by regular users who don't care about technical stuff that much. Even a slightest technical terms make them feel like they should avoid it. In return, they don't even take a deeper look at blockchain.
Majority of developers doesn't build their platform using a user-centric approach. They just wanted to build the design that they think is the best one, but they forgot that new users aren't that familiar, and probably afraid to try new things. Not only that, user experience and user interface are most of the time being left behind. So, this 'newbie' have to use an entirely new app, that doesn't have a catchy look and poor user-friendliness.
In the financial industry, there is a great inflexibility where users funds are difficult to move or used. They have to maintain each account on separate financial platforms such as banks, forex or others. And when they wanted to withdraw or send their funds, the fees are way too much. If there is an all-in-one platform where they can do any financial activities with just a simple click and sweep, they'll really enjoy it. Which is why Jarvis aims to be like that.
The Power of User-centric Approach
Before we dig deeper on how Jarvis works, it is important to remind and discuss a little bit about why the user-centric approach is important. I personally agree on what has been described on Jarvis whitepaper about the user-centric approach. There is a lot of company who got their success because they can design their product based on customer demands.
It doesn't matter how powerful or how great your apps is when you can't design them to fit your users' style or needs. Big companies such as Acorns or Revolut were able to acquire a large user base because they have a friendly UI, low fees, prioritizing over mobile strategy because most people use a mobile phone and design a user-centric onboarding process. In another word, the good user experience is a must to ensure massive adoption, regardless what kind of business that you run. The financial industry needs such a platform where a user can manage their financial problems in a matter of seconds. Jarvis aims to be the first one to do that by utilizing blockchain and cryptocurrency.
Applying Decentralized Technologies to Personal Finance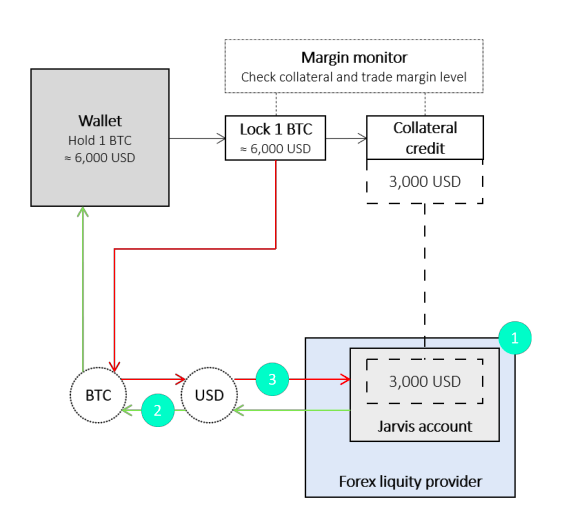 This framework allows to manage one's assets in a centralized or decentralized way, to access fiat, crypto, stocks, Forex and CFDs trading and a wide range of DApps. Users assets can be utilized as a medium of exchange or of payment, as collateral or as a liquidity pool.
The Jarvis Technology Framework includes licensed centralized and semi-decentralized exchanges with a multiple wallet structure with escrow functions and thats a very important when you put in an exchange. Also, the technology connects and makes inter-operable a network of centralized and decentralized liquidity pools and protocols.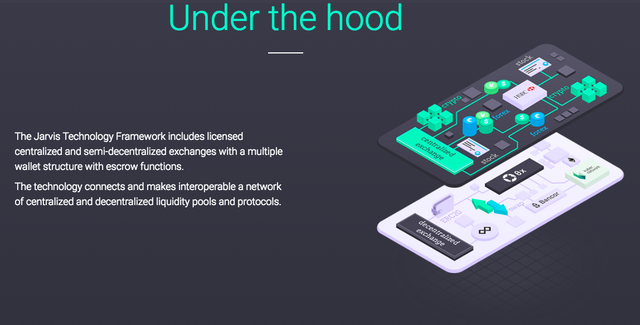 What we gonna expect was: Network of liquidity pools, Interoperability, Fiat and payment gateway, Asset collateralization, Centralized and decentralized, Infinitely scalable, Secure by design and Open API. Those things that I've notice when it comes to the uniqueness of the platform's features.
Interface
This features was also important as part of user friendliness. As mentioned on their cool website, the framework automates every process to deliver a seamless user experience similar to a centralized application. Its capabilities are delivered through two large-scale public facing applications. Both embed a conversational AI and are designed to abstract details of the underlying technology to allow everyone derive value from them.
One thing that I've notice on part of thier Special User Interface was the automation on how you communicate and transmit information in timely matter, and that was only via messaging type. Really nice!
Jarvis Trader. Replace your broker and exchange. The web/desktop application gives access to any financial markets from users wallets with innovative trading and analytics tools. Another great features for me that all traders or even a non trader people was looking for, where we can navigate thru web/desktop application confidently.
Trade Forex, stocks, commodities, tokens, cryptos
Margin trading, auto-trading, stoploss order etc.
Connect it to other exchanges and brokers
Share and discuss with other traders
The Platform Architecture
The Backend Architecture
According to their whitepaper, their backend architecture is a centralized and semi-decentralized exchange leverages from a network of centralized and decentralized liquidity pools as well as escrow and collateralization type. To put it simply, on the backend, there will be a centralized and semi-decentralized exchange which connected to three types of funds source, liquidity pools, escrow and collateral funds. Each of them can be a decentralized type of funds (directly controlled by other parties) or centralized (on the Jarvis platform). Imagine it like a regular centralized or decentralized exchange where you fully control your funds or not.
By using this backend architecture, Jarvis aims to facilitate and automate a complicated process that happens behind the screen, such as the transfer of funds, exchange, trading activities, buying stock using Ethereum and so on. In other words, Jarvis will help users to access a lot of markets or investment assets directly, and they have a lot of options to participate in it. Either by directly buying them, contribute to the liquidity pools and so on.
The Frontend Architecture
A great backend doesn't equal to a great experience for users. In order to make it happens, we also need a great frontend. To put it simply, you have to design your apps beautifully and catchy, because this is the era where appearance is nearly everything.
Jarvis will build a simplified UI that doesn't require a lot of understanding about how the platform or the technical architecture behind it works. It will also develop an AI to help users do their job. In fact, a simple demo (or working AI) already exist. They use a conversational AI in order to record or receive bounty submission. It is a very simple demo, we should expect it will be much more powerful when the MVP launches.
Conclusion
To call Jarvis as an exchange doesn't sound right because Jarvis is not simply an exchange. It is an all-in-one financial platform for everyone who wants to deeply involved in their financial management. By combining centralized technologies and decentralized features, Jarvis might sound like a good choice to manage your funds without registering on multiple platforms. So this is the end of this article, but if you wanted to read more about Jarvis, you can do it by visiting these links below:
Jarvis Website: https://www.jarvis.exchange/
Jarvis Whitepaper: https://www.jarvis.exchange/jarvis_white_paper.pdf
Jarvis Facebook: https://www.facebook.com/jrvdg
Jarvis Twitter: https://twitter.com/Jarvis_Edge/
Jarvis Instagram: https://www.instagram.com/jarvis_io/
Jarvis LinkedIn: https://www.linkedin.com/company/jarvis-edge/
Jarvis Medium: https://medium.com/@jarvisedge
Jarvis Telegram: https://t.me/jarvisexchange
AUTHOR
nelsonjohn
BITCOINTALK PROFILE
https://bitcointalk.org/index.php?action=profile;u=2387325