KALICOIN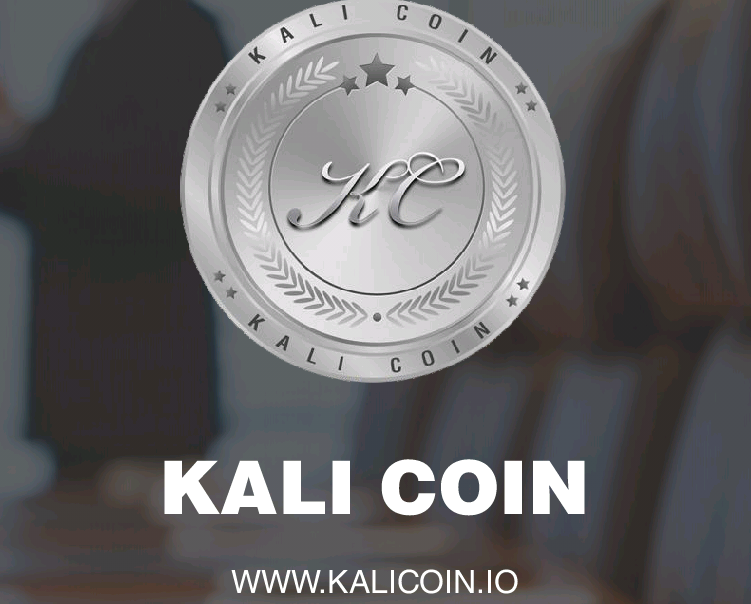 KaliCoin focuses on providing investment services at a more affordable price to investors,KaliCoin provides to users, a cryptocurrency that can be mining and traded more freely, KaliCoin is developed from the country of India and will be significantly expanded globally. KaliCoin is developed through self-managed technology, thus minimizing errors caused.

The KaliCoin team developed this cryptocurrency using a system that directly integrates and uses Blockchain technology as the basis for its development. KaliCoin intends to create a cryptocurrency that will bridge the problems encountered today by cryptocurrencies that adopt Blockchain technology.
KaliCoin will directly become a solution related to the constraints faced by traders who currently trade in India's special cryptocurrency. KaliCoin creates a transaction model, which allows deposits and withdraws directly without any downtime problems, or called zero downtime. KaliCoin was created with a mature development by an experienced and professional team.
VISION
Our aim is to eliminate the limitations that Indian and international users are facing today while trading in Crypto Currencies.
In future, we plan to expand to other countries with similar approach of providing fiat-to- crypto pairs. Unlike other regional exchanges, our core focus will be to give instant deposit and withdrawal facility along with zero downtime. In addition, our international exchanges will also have instant verification option. That mean, users can start trading in their favorite crypto currency within few hours of their registrations.
On top of that, having in-house servers will assure that in times of heavy volumes our exchanges do not lag or crash, which may cause people to lose their hard earned money. Our ultimate aim is to build a product that is scalable as well as sustainable.
The goal is to make this exchange the first choice for anyone who thinks of trading or investing in Crypto space by offering them fundamentally strong coins along with best exchange features
MISSION
We seek to maintain the principle, usability, and anonymity of decentralized technology in holding the intrinsic standards of crypto currencies in high regard. We aim to minimize complexity and build an innovative, easy-to-use, and fool-proof platform for the masses.
GOALS
• Reach out to, and educate people in India, on the subject of crypto currency and
Blockchain by exploring different communication opportunities.
• Launch the largest, easiest, and fastest P2P exchange platform between fiat currencies and a variety of crypto currencies to the Indian community and later to citizens of other countries.
• Implement unique technological features and selling points to enable us approach
and attract more people to the platform.
• Our emphasis is to put reliability, monitoring, security, financial stability, payment options, secure wallets, and cross platform trade all into consideration in implementing our unique features
• Bring new crypto currencies listed in the global market to the Indian community through voting system and monitor their performance so as to maintain the standards of our Platform.
• Constantly updating our platform using the industry's latest technology and adapting our future goals accordingly.
KEY FEATURES
CoinRecoil's platform will offer easy-to-use and flexible specific features to its users. Our interface and modular design is explained below.
• User Interface: CoinRecoil will have browser and mobile apps for its users. This will enable them to buy, sell, send, receive, or store all the supported crypto currencies. Other crypto currencies shall be added based on market demands.
• Wallets: Our wallet will be available on Mobile Stores like Google Play Store for Android users andApple Store for iPhone users, as well as inWeb browser for Desktop users.
• Admin Operations: The administrator's area will allow administrators to define user access, do online/offline KYC, perform platform maintenance, process transactions, monitor participant connectivity and platform health, disseminate market information, etc.
• Crypto Block chain Network: The public Blockchain network will be used for all crypto currencies supported by the exchange platform
COIN DETAILS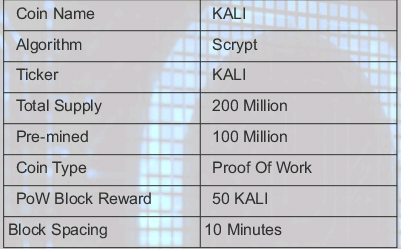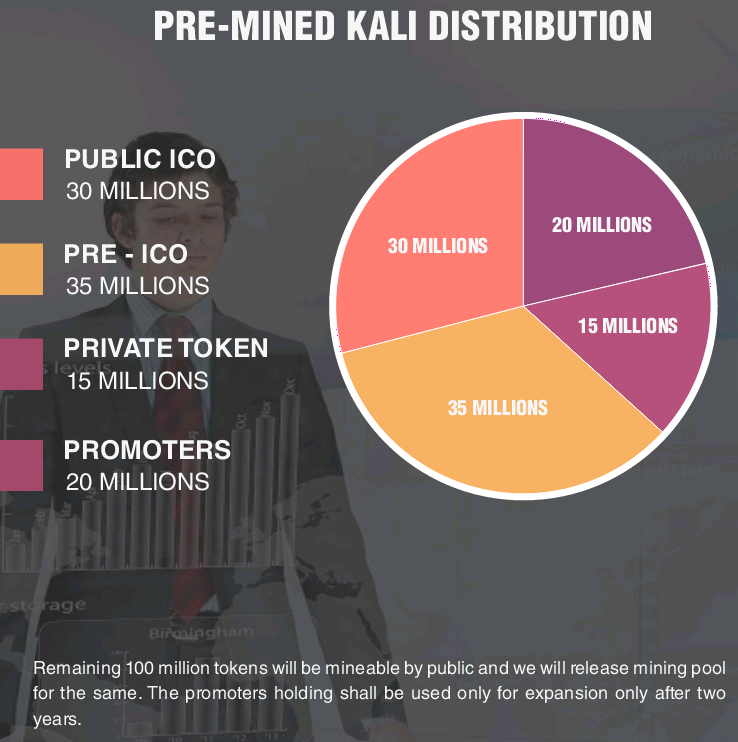 CONCLUSION
KaliCoin believes that with a solid and reliable team and system, KaliCoin can provide Users, a secure and transparent cryptocurrency, and provide users with various advantages and ease in every transaction they make. The KaliCoin team also believes that with systematic and professional development, Team KaliCoin can build a better platform than similar platforms.
ROADMAP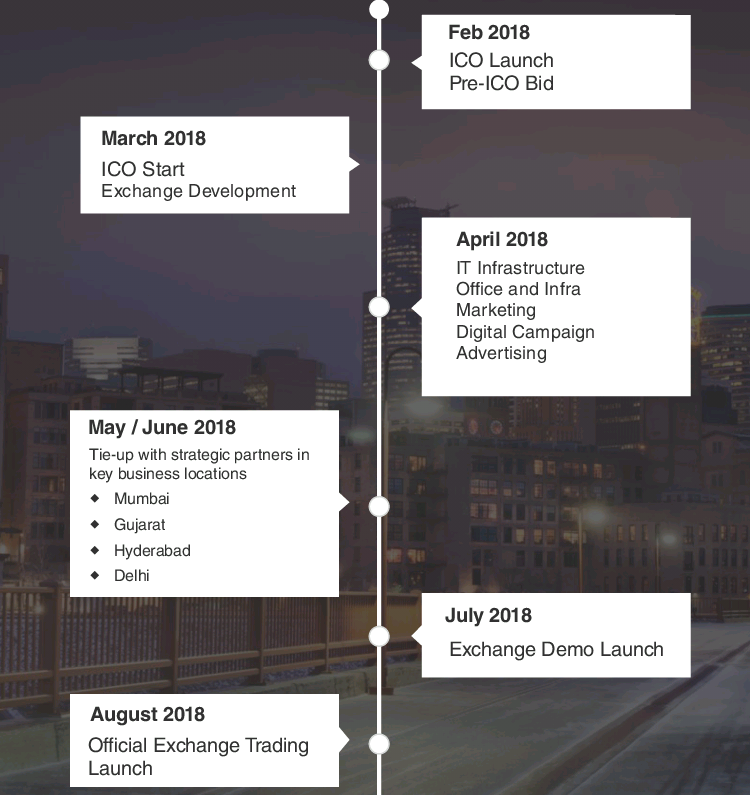 For more information about KALI COIN kindly visit the links below;
Website : https://kalicoin.io/
Whitepaper : https://kalicoin.io/images/Kalicoin-white-paper.pdf
Telegram : https://t.me/kalicoin
Facebook : https://www.facebook.com/KALICoinICO/
Twitter : https://twitter.com/Kalicoin
Author: BrainerdPaul
BitcoinTalk profile link: https://bitcointalk.org/index.php?action=profile;u=1680409