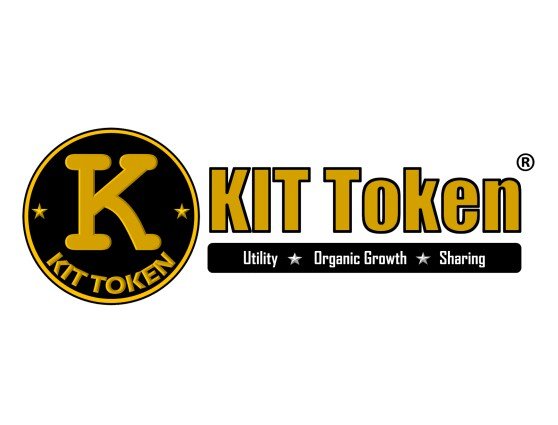 KitToken® as "Utility * Organic Growth * Sharing", is committed to develop a financial ecosystem based on blockchain technology. KitToken® utilizes value transfer protocol to achieve the transfer of payments from one person to another on peer to peer basis. It also aims at building a decentralized platform for achieving faster and quicker transaction rates. Current payment systems are having a lot of drawbacks that needs to be updated and hence KitToken® make way for innovative digital mobile payments.
Innovative Technology, transparent and secured transactions make KitToken® the best payment eco-system. KitToken® also provides a venue for appreciation of value by holders via global open trade and demand for token utilization. KitToken® bypass a lot of intermediaries in foreign fund transfer and cross-border payment brokers which limit the access of global blockchain through KitToken® decentralized global payment platform. Our KitToken® eco-system is completely unique which allows people to make cross-border payments quickly and securely.
VISION
To create a global community of KitToken® users who transact KIT as mode of payments utilizing KitPay®
STRATEGIES
Building the gap between merchant and users
To create a community of merchant and users; including goods and service providers,medical services,air travel and hospitality as well as educational services to accept KitToken as mode of payment worth 1.5 trillion.To create Malaysia's first hybrid crypto wallet platform known as kitpay
Awareness and Recruitment
To create and promote awareness among KitToken holders through airdrop and incentive scheme.To recruit 1 million regional KitToken holders and facilitate peer to peer money transfer worth 2.5 trillion
Profits and network expansion
To create unique high value projects which shall contribute to the kittoken owners' earning worth 3 to 5% annually.To expand the network of users by branding and aggressive promotion
WHY KITTOKEN?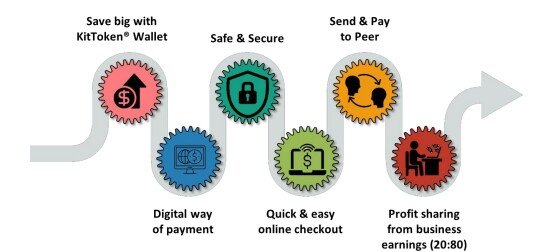 HOW DOES IT WORK?
KitPay® works as centralized server within a decentralized blockchain infrastructure in a connected to network. KitPay® will allow users to own a wallet which stores, transfer and trade KitToken® in daily conventional economic activities. KitToken® holders benefit from convenient utilization and appreciation of KitToken® value. Ultimately, via a Point of Stake (POS) Scheme, KitToken® holders receive profit sharing from KitToken® Inc. business activities.
PROBLEMS OF CRYPTO CURRENCIES
Thousands of currency-based payment gateways are available in the market. However, there are some challenges and current issue for the payment gateway users. Here are some of them: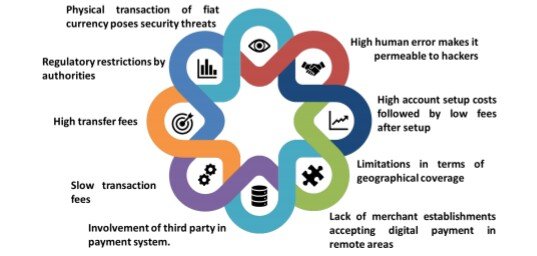 SOLUTION: Rise of the Fintech
Over past two years, volume of investments in Fintech start-ups has significantly grown. Annual volume of investments in Fintech start- ups approximate USD50 billion. We are living in the convergence of digital transformation.
The impact of this transformation is clearly seen in how we share information, communication, entertainment and financial technology related activities. There are attempts to digitalize many aspects of our lives, especially in the world of finance and banking. Most notably, the advent of Blockchain technology has enabled us to digitalize money via cryptocurrencies such as Ethereum.
There are many attempts to apply Blockchain technology to revolutionize other areas of finance. However, most researchers focus on transforming only one financial service or product (e.g. remittances or lending). This emerging trend is hampered by legacy systems which are related to regulatory issues and conventional financial set-up.
However, the array of disadvantages that new entrants are facing is short lived by willingness of financial institution to embrace emerging FinTech's and KitToken® offering the KitPay® System.
WHY BLOCKCHAIN?
Cryptocurrency payment and smart contract implementation purchase payment in KitToken® is conducted directly and without any middleman involved, in any convenient currency. The smart contract implementation and the use of blockchain makes the transactions as safe and fast as possible. The smart contract transfers the fund to the recipient account only when the item has reached its destination. Transaction transparency ensured by the blockchain technology and KitToken® holders will get an access to the open-source statistics with real-time publication of important metrics of business processes and the platform development dynamics: purchases, the number of active stores and visitors, average receipt amount etc.
TOKEN DETAILS
Token name: KitToken
Symbol: KIT
Decimal: 18
Cost per token: $0.05
Total Supply: 8 Billion
For Reserve: 2.5 Billion
For sale: 3.5 Billion
Airdrop+Bonuses: 2 Billion
ICO AND PRE-SALE DETAILS
Early Bird sale event
20th to 25th July (Bonus 70%)
26th to 31st July (Bonus 50%)
ICO sale
1st phase -August 1st to 10th (Bonus 30%)
2nd phase-August 11th to 20th (Bonus 20%)
TOKEN DISTRIBUTION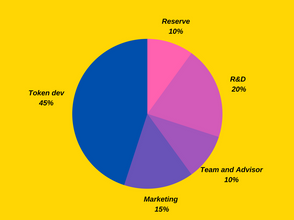 ROADMAP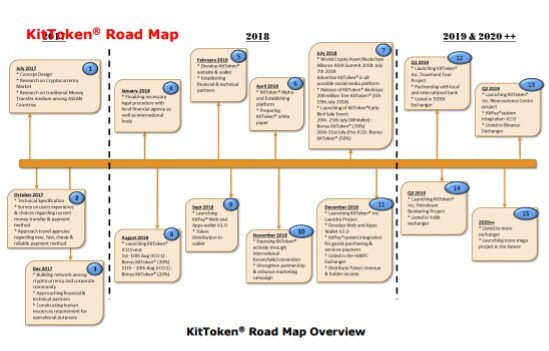 For more information, please visit:
Website: https://kittoken.net/
Whitepaper: https://img1.wsimg.com/blobby/go/030bdbd0-d698-4aa3-ba4d-d2bc680f2ec9/downloads/1ckcml5k4_576533.pdf
Telegram: https://t.me/kittokenofficial
Facebook: https://www.facebook.com/KitTokenOfficial
Twitter: https://twitter.com/TokenKit
ANN Thread: https://bitcointalk.org/index.php?topic=4557979.msg41057899#msg41057899
Author: Crator Touch
My Bitcointalk Profile: https://bitcointalk.org/index.php?action=profile;u=1612381