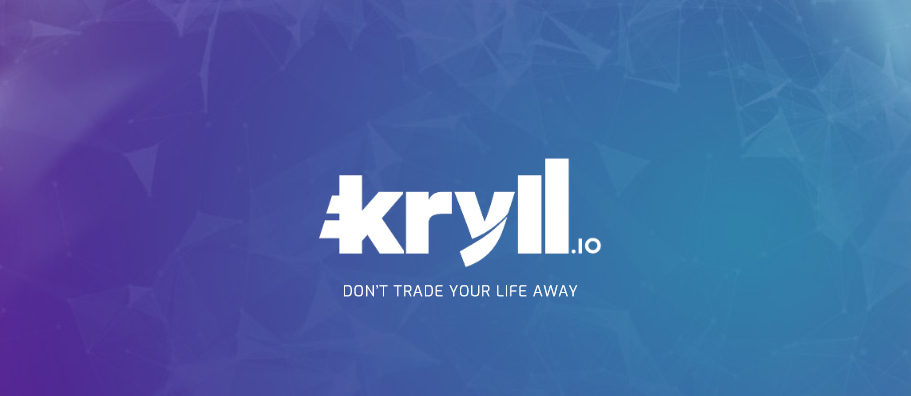 It is a truth that everybody love to trade and make a profit, but not everybody understands the technicality involved in trading-Signal, Network, Currency etc. Hence, most people have traded and lost and then concluded that it's not their path to trade online.
If this sounds like you, there is a good news for you.
I introduce to you KRYLL platform- an automated trading platform that made crypto trading simple.
You may be wondering how simple will this be? do i have to know how to write code or employ the service of a programmer, the answer is no as KRYLL platform make use of Drag and Drop professional trading tools which provide you with simple and powerful trading strategy builder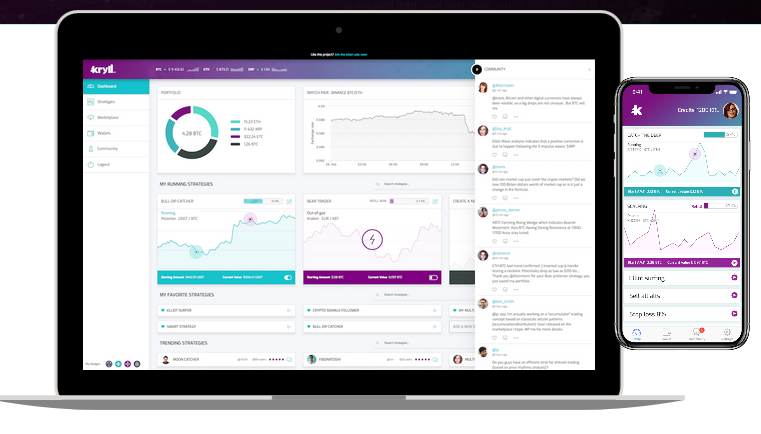 -It also comes with Wysiwyt™ (What You See Is What You Trade ) flow-based technology which enables you to create your own automated trading strategy stressless.
-There is a logical operator, markets indicators, value triggers, enhanced technical analysis, media opinion mining and deep-learning predictions; all of which can help build you in building flows and generate automated winning strategies. This is awesome.
-The advanced testing function gives you the ability for your strategies to be bench-marked via real-time sandboxes and massive Kryll.io back-testing capabilities.
-with KRYLL, you can draw your strategy in a snap-second,
From simple to complex flows, there is an intuitive and visual tool for you to define your strategy for Crypto trading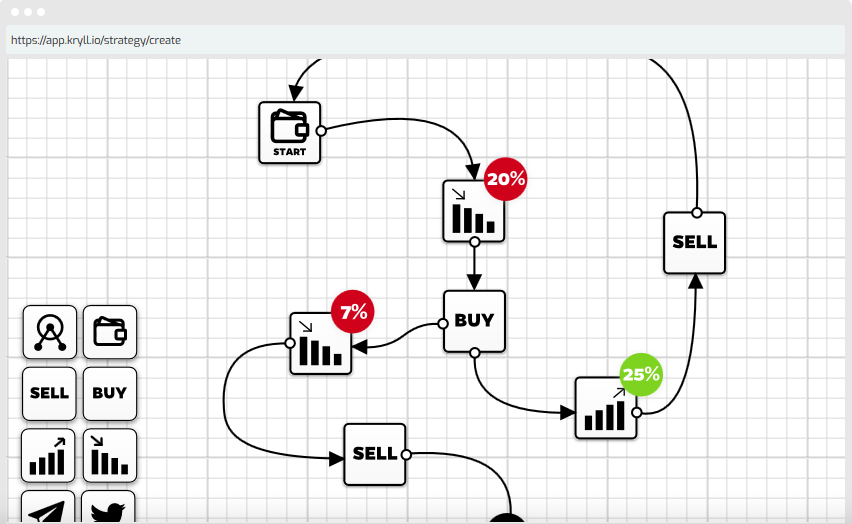 One of the dilemmas of previous trading platform is the fact that, individual operate or trade in isolation, without real-time communication, thereby making many to be helpless is asking question, learning from an expert or even provide helpful information to a fellow trader, just to mention but a few. Hence, one of the functions that i love so much on KRYLL platform is the fact that it gathers collective intelligence thereby making many to be smarter as they "trade together" and share their newfound strategies, debate and add to the discussion with co-traders on the platform.
-You will enjoy Fair pay-per-use model* for live-trading which will enable you to Build, test and get better with your strategies, all for free. The most interesting part of it is that all your proven strategies that you share with the community generate passive income for you. isn't that amazing?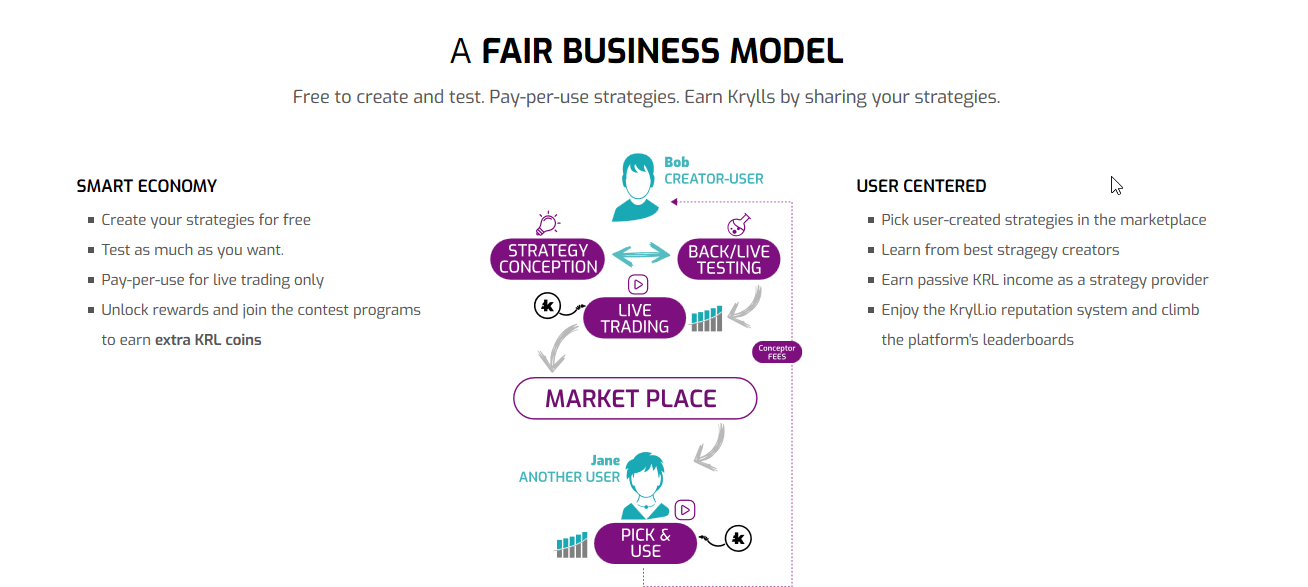 -As to exchanges, you've got nothing to worry about as KRYLL will support most of the major exchanges such as Bittrex, Binace, Kucoin, kryptopia, liqui, HitBtc and more. Hence each user benefit from the service over its whole portfolio.


Kryll.io Token sale
For successful implementation of implement Kryll.io's vision, the launching of the Token sale that will issue Kryll tokens (KRL) will be done on the Ethereum blockchain and the ERC20 Kryll tokens will be issued by smart-contract by (April 2018)when the Token sale will be ending.
According to the information on the whitepaper "Milestones
The token sale will fund the development and maintenance of the Kryll platform, with several
other milestones that will depend on the final funding amount ":
-Machine learning applied to the market analysis
-Advanced Technical Analysis
-Tools (browser extension, extended mobile companion app, wallet, …)
-Social plugins (next block voting system, social sharing, embedded statistics, iframes…)
-Block Construction Kit & Hackathons
-White label exchange extension
TOKEN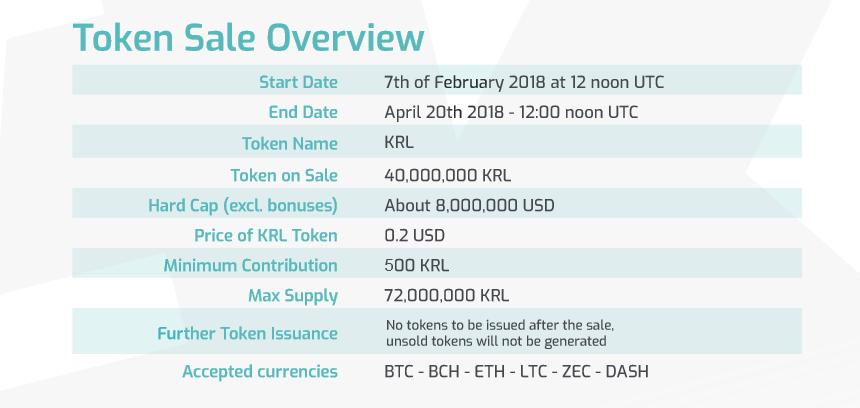 Project Roadmap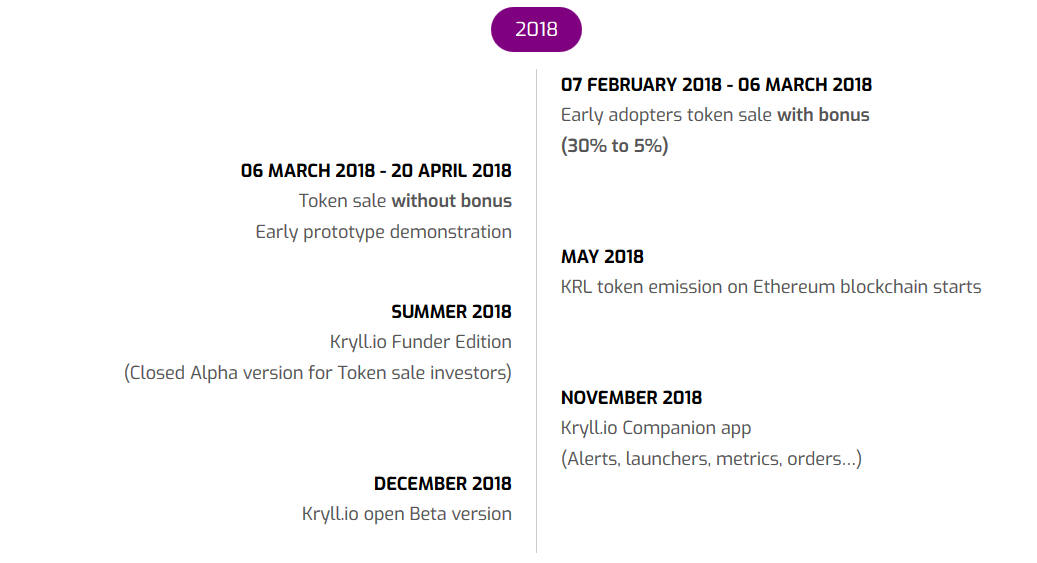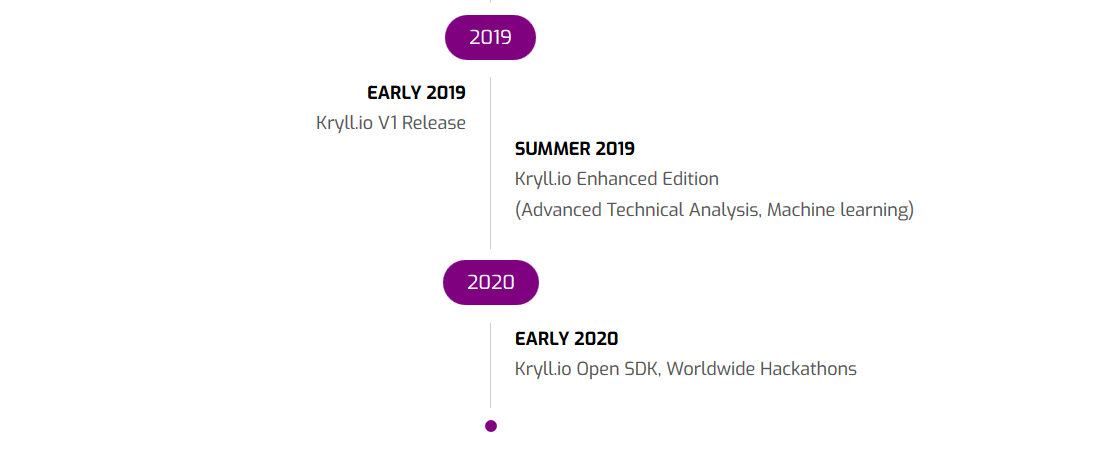 KRYLL TEAM
ADVISOR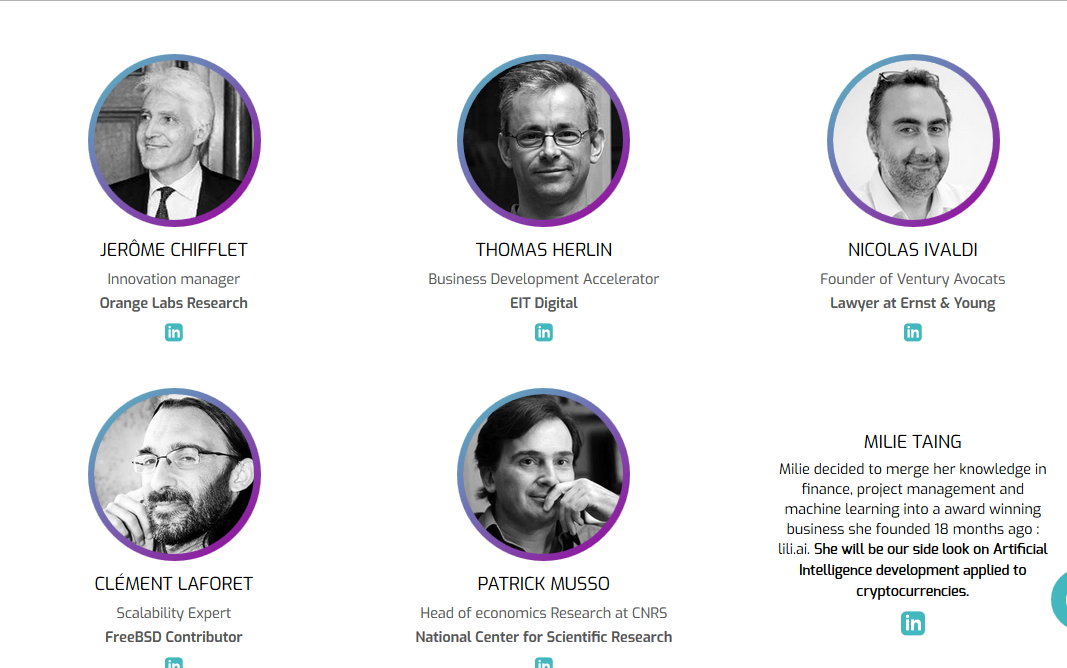 In conclusion, it is no doubt that this project is one of the best projects with great potential, any investment made here has a huge return potential.
For more information, YOU CAN CONNECT WITH THE COMPANY BELOW:
WEBSITE | FACEBOOK | TELEGRAM |
AUTHOR INFO
AUTHOR