KUBITX:At its peak!!!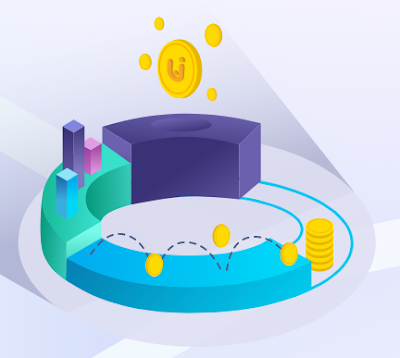 FIRST TRULY GLOBAL EXCHANGE
WHAT IS THE CONCEPT?
We aim to offer a one-stop platform for our users. Many countries and citizens have been left behind in this new revolution called blockchain we will connect those dots and offer an excellent service using the top global organisations best practice.
WHAT IS KUBITX?
ADVANCED PLATFORM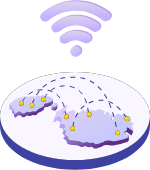 KuBitX is one of the most advanced and robust cryptocurrency trading platforms designed in a very user-friendly manner to enable people from all regions and backgrounds get a stronghold of the ideas revolving around the Blockchain and the cryptocurrency spaceSECURED WALLET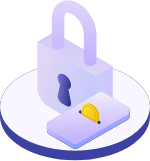 Contained within the KuBitX ecosystem are the KuBitX Trade engines, the secure KuBitX wallets, and an advanced Admin dashboard for regulating the activities within the Trade Exchange.
FOR BUYER AND SELLER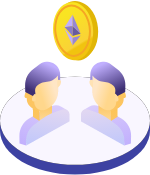 By targeting even the remotest people for their inclusion in the cryptocurrency market, our goal is to become one of the most diverse cryptocurrency marketplaces for buyers and sellers worldwide.
VISION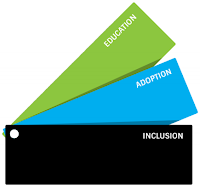 Our vision is one of collective growth for all market participants, both our customers and the KuBitX ecosystem, thereby contributing our share to the growth of the market itself.
WHAT MAKES US DIFFERENT?
KuBitX has been developed not just as a trade engine but an engine for growth and development of the emerging markets assisting in financial inclusion, financial education and Blockchain adoption by the people.
KUBITX AMBASSADORS – THE VALUE PROPOSITION…OUR DIFFERENTIATOR
Ambassadors will engage with people in multiple ways, e.g. via information events in cities & large towns. Furthermore, they will connect with local influencers and people involved in government and regulation
The Ambassadors will help us accelerate crossing the chasm in their respective regions, helping KuBitX to be adopted much faster, and thereby reducing the budget for advertising in these regions.
The Ambassadors being in-country will help us gain a better understanding of how we can drive the adoption of KuBitX and the inherent values it will bring across the Socio-Economic sphere of each country in the emerging countries
FINANCIAL SERVICES
Our strategic partnerships with banks and payment providers are helping us to create a full-service financial institution with cryptocurrency integration. This entity will provide all of the traditional banking services and more:
Funds transfer (wire and peer-to-peer)
Payment processing
Merchant servicing
Remittances
Bill payment
Trade Financing
HOW KUBITX WILL BENEFIT YOU?
HIGH SCALABILITY
Our platform is highly scalable, ready to accept new features to improve our users trading experience.
SECURE
We have made an extensive benchmarking with the current platforms, which allowed us to take few steps ahead, plus our security team comes from top organisations.
BLOCKCHAIN
Our token is initially based on the Ethereum blockchain. We plan to launch our own chain in the near future which will then be very useful to many cases such as the most common social, utility, administration, and governance problems in developing countries.
ECOSYSTEM
As strong believers in peer to peer payment ecosystems, we believe that traditional financial systems will eventually be replaced partly due to continuous broken trust, censorship and a growing enlightenment of the populace.
LOW FEES
Our fees are the lowest around, it is even lower when you choose to use our native token the KBX for fees payment. Trading fee on KuBitX exchange is 0.05%, however, the users opting to use KuBitcoin(KBX) tokens as a method of payment of trading fee will get a discount of 25% compared to the original trading charges.
Trading fee = 0.05%
Trading fee using KBX token= 0.0375%
MINIMIZED RISK
Our multi-signature wallet and cold storage strategy will minimize the exposure of our trader's funds. We have combined various strategies to secure the funds traded on our platform.
ABOUT KBX TOKEN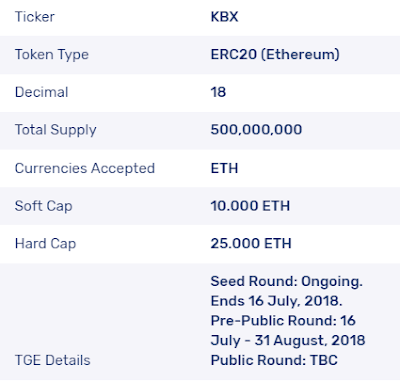 TGE ROUNDS DETAILS


TOKEN DISTRIBUTION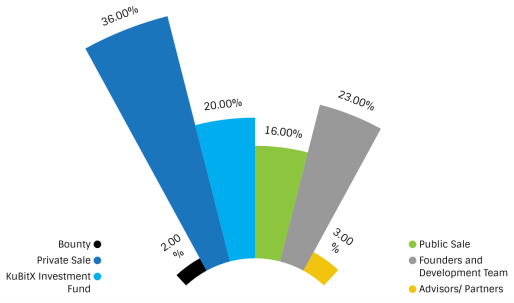 15% of team tokens will be released after three months from the end of public round of TGE, 85% of team tokens will be locked for 2 years after which there will be gradual release of the tokens over a period of another 2 years.
FUND ALLOCATIONS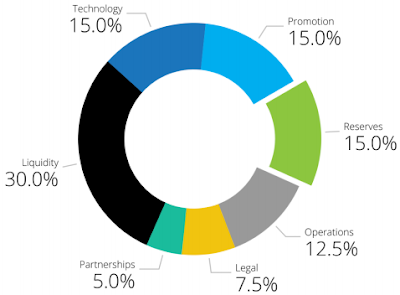 ROADMAP


WEBSITE
WHITEPAPER
TELEGRAM
FACEBOOK
TWITTER
YOUTUBE
MEDIUM
LINKEDIN
BITCOINTALK
Ibro
Profile Link: https://bitcointalk.org/index.php?action=profile;u=2387376
ETH: 0x2405f465acc400239ab7b63340b3c80b1ee7421b