KUBITX: FIRST TRULY GLOBAL EXCHANGE

Although cryptocurrencies have been around for a decade, there have been many cases of fraud and theft in the field. There were many cases of hacks and scams that revolved around this industry since the past decade. This has lead many cryptocurrencies and cryptocurrency exchange platforms to embrace reformed regulations regarding the quality of the services. As the number of cryptocurrencies increased, the number of exchange platform also increased. Nowadays these exchange platforms have become the main source of cryptocurrency purchase.
KuBitX is one of the most advanced and robust cryptocurrency trading platforms designed to embrace the idea of "Simplicity" and "Accessibility," empowering and educating people from all walks of life to embrace the technological revolution of Blockchain and invest in cryptocurrencies. Contained within the KuBitX ecosystem are the KuBitX Trade engines, the secure KuBitX wallets and an advanced Admin dashboard for regulating the activities within the Trade Exchange. By targeting the untapped, high potential demographics for their inclusion in the Cryptocurrency market, our goal is to become one of the most diverse cryptocurrency marketplaces for buyers and sellers.
KuBitX's market exchange trading platform is a proven fast, high-volume and low-latency exchange engine. This exchange platform will be hosted on high availability IT infrastructure, thus, enabling fault-tolerant architecture with guaranteed 99.995 percent uptime. In order to provide a fault-tolerant architecture, a standby instance setup has been planned with active data replication. This standby instance will start as an active instance, in case the primary exchange goes down due to any reason. Active geo-replication will provide database redundancy and a low-latency platform for the end-users. Geo-targeted load-balanced environment for the trading front-end has also been planned for deployment. A high-level exchange and infrastructure diagram below indicates the planned setup of the platform. KuBitX has come up with a Trade Engine which delivers a speed of 12 Million plus transactions per second with a latency of 40-50 ns.
The ideation process behind KuBitX was undertaken keeping in mind the broader vision to educate, enable and engage people from emerging markets in the cryptocurrency ecosystem. The technological development that has taken shape since the dawn of the Internet era has been top-down, i.e., from the developed nations towards the developing nations.
The KuBitX Exchange is designed to operate at low latency, high throughput, and maximum uptime. By incorporating geo-replication in its architecture, the exchange is built to be fault tolerant, ensuring that the platform delivers a seamless and uninterrupted trading experience to its users. Below is a high-level abstraction of the exchange architecture showing how the different systems within the exchange are connected logically.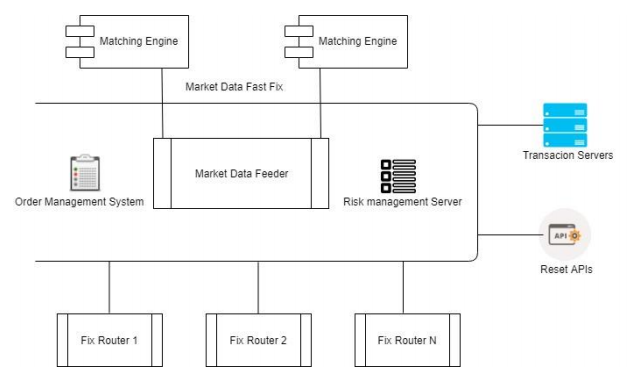 PARTNERS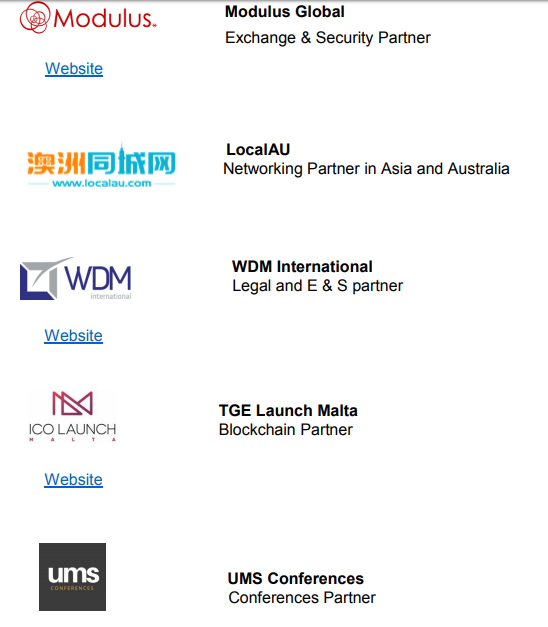 KUBITX FEATURES
• Advanced APIS and Financial Integration
• Efficiency and performance
• Security Measures
• Monitoring and control
• Customer Support
TOKEN DETAILS
Token Name: Kubitcoin (KBX)
Token Type: ERC-20
Total Supply: 500,000,000
Price: 1 ETH = 8,909.09 KuBitcoin (KBX)
Currencies Accepted: ETH
Soft Cap: 10,000 ETH
Hard Cap: 25,000 ETH
Pre-Public Round Bonus: 20%
Public Round Bonus: 10%
Unsold Tokens: All Burned
TOKEN DISTRIBUTION
Bounty – 2%
Private Sale – 36%
KuBitX Investment Fund – 20%
Public Sale – 16%
Founders and Development Team – 23%
Advisors/Partners – 3%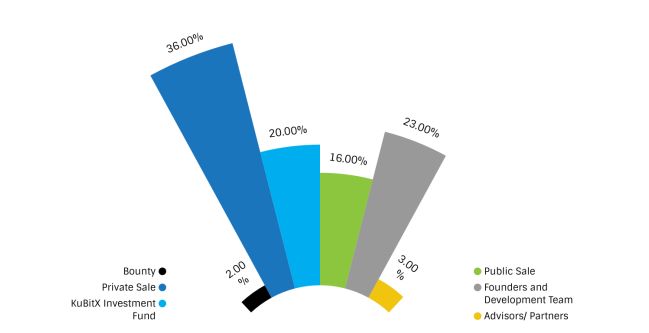 FUNDS ALLOCATION
Technology – 15%
Liquidity – 30%
Partnerships – 5%
Legal – 7.5%
Operations – 12.5%
Reserves – 15%
Promotion – 15%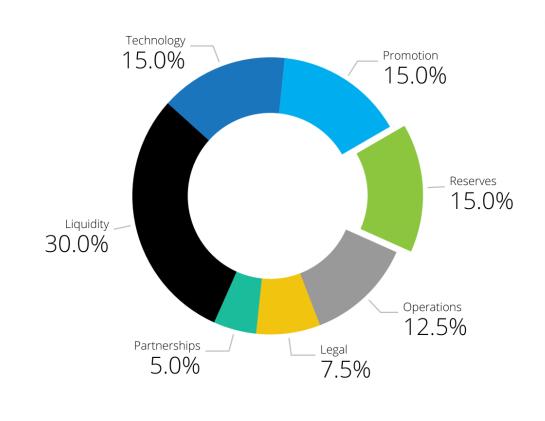 ROADMAP
Q4 2017 –
• Project Initiation
• Project feasibility study
• Benchmarking
Q1 – Q2 2018
• Project Engagement
• Team Structuring
• Legal processes for incorporation in Malta
• Whitepaper creation first draft (Business)
• Angel/Seed Contribution Engagements
Q3 2018
• Project Execution
• Launch KuBitX Channels Ambassadors (Flagship countries)
• Prototype
• Start Pre-Public Round of TGE
• Exchange Soft launch
Q3 – Q4 2018
• Project Execution (Contd.)
• Phase 1: Financial Services integration with KuBitX
• End Pre-Public Round
• Exchange Go-Live
• Public Round of TGE
• Global Promotions
Q1 – Q4 2019/2020
• Project Add-ons
• KuBitChain
• Phase 2: Financial Services integration with KuBitX
• Continuous Improvement (Operations, Product Enhancements and Community Feedback for Improvement)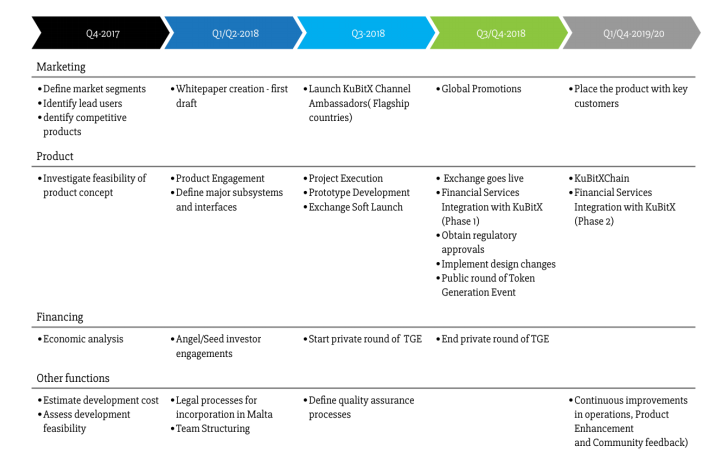 TEAM
Eric Annan – Co-Founder & CEO
Peihan You – Chief Strategy Officer
Victor Akoma-Phillips – Co-Founder, Chief Operating Officer
Juliana Mwangi – Chief Financial Officer
Amadeu Alexandre Filipe – Co-Founder, Lead IT Operations
Victor Olorunfemi – Lead Product and Trade Development, Trade Support
Subramanian Venkatesan – Lead, DApp, Smart Contract Developer
Ayokunle Ajayi – Lead, Exchange and Cyber Security
Ebuka Ezewuzie – Lead Front End/UI/UX Development, System Engineering
Obi Ezenwugo – Lead, Community Management
Binod Nirvan – Chief Token Strategist and Smart Contract professional
Shireen Ramjoon – Chief Marketing Officer
Charles Meruwoma – Lead Infrastructure and Capacity management
Friday Enemali – Lead, Investor Relations, Global Channel Ambassador
Zulekha Cara – Lead, Global Channel Initiatives
ADVISORS
Grant Gulovsen – Legal Advisor, Americas
Richard Gardner – Trade and Exchange Advisor. CEO Modulus Global
Domenic Thomas – CEO, FSP Division
Dr. Jonathan De Giovanni – Legal Advisor, Malta
Leo Fiadzinu – Blockchain & Trade Advisor
Dr. Raj Ravindran – Capital Markets and Financial Advisor
Jack Zhou – Online Engagement Advisor
Ugo Nduaguba – TGE Advisor
Alakanani Itireleng – Blockchain Awareness Advisor
For more details on this project, please feel free to click on any of the following links:
Website: http://www.kubitx.io/
Whitepaper: https://kubitx.io/KuBitX_Whitepaper_v1.1_En.pdf
Twitter: https://twitter.com/kubitx
Facebook: https://www.facebook.com/kubitx/
Medium: https://www.facebook.com/kubitx/
Telegram: https://t.me/kubitx_official
Reddit: https://www.reddit.com/r/KubitX/
Published by: tszone
Bitcointalk URL: https://bitcointalk.org/index.php?action=profile;u=1742409
Ethereum wallet address: 0x684c9d1c004AB2023E1d3ae9aEb902B514B703d1