KVANTOR PLATFORM: decentralized blockchain transaction system.
Kvantor is a financial platform that uses blockchain technology to create a decentralized environment where economic entities can make transactions. The platform is intended primarily for banks, raw material producers and traders also offers features such as shared settlements without having a SWIFT number andmuch outside control and improvement of the banking system based on blockchain technology provided by the company.

OBJECTIVES
1.quick and secure settlement without SWIFT and incriminating external controls;
2.experience banking system with the ability to work with the most modern financial instruments and cryptocurrency;
3.Commodity trading market: direct payments through traditional channels, digital warranties, factoring and other opportunities based on blockchain technology and smart contracts.
This platform is designed to provide full confidentiality of transactions (only parties involved in transactions are allowed to access information), quick and secure settlement without SWIFT. The platform is implemented as SaaS and as a "box" solution. The SaaS format allows participants of the system to interact freely with each other, make payments almost instantly and ensure the implementation of obligations through smart contracts. The «Box» solution is represented as a stand-alone system with the ability to connect to a global platform through a convenient and wide-ranging API.
BENEFICIAL FEATURES
– Interbank transfer
Interbank transfers provide banks with channels to exchange messages about current transactions between participating banks. All transactional data operations are stored in the KVANTOR blockchain, which provides the required transaction processing speed and protection against logical attacks directed to the network. The mechanism of the message exchange program is based on the legally significant functionality of electronic document management, in accordance with the laws of the countries where the participants of the KVANTOR ecosystem are located. The software mechanism is installed in the bank and interacts with the ABS bank via a dedicated API. The process of exchanging messages over an encrypted channel. All money transfers are made using a protocol that is compatible with the SWIFT system, which allows to minimize changes to existing ABSes.
– Commodity exchange
The exchange of commodities makes it possible to make arrangements with raw materials, insure them, organize transportation, prepare all necessary documents, receive financial instruments (guarantees, loans, etc.) and make instant payments with monetary instruments (fiat or digital) through convenient channels SWIFT). The actual transaction and control of its execution is done using an intelligent contract. In addition to transactions with raw material suppliers the platform allows simultaneous transactions with suppliers of complementary services (transport and insurance).
– Features of the exchange provide fiat currency procedures, online transaction protection using an escrow account with the convenience provided by the exchange interface. This solves this by decentralizing every element of the monetary relationship between the disputing parties, enabling a smooth channel in which an exchange can be made without the requirement of a 3rd party. With a 3rd party is not required, this makes transaction costs more affordable but also speeds up the transfer procedure.
– Faster, cheaper
Kvantor intends to provide user services that enable a degree of financial flexibility on an international scale, allowing users to take advantage of innovative innovations in all settlements. Kvantor does all of this in a transparent, protected manner, in addition to tamperproof. In addition to the 2nd exchange of celebrations without intervention from the 3rd section, Kvantor also uses interbank transfers for foreign trade, banking services, in addition to trade service exchange. Interbank transfers not only support the movement of fiat currencies, but also digital instruments, allowing banks from different countries to actually trade as they wish.
– Banking services consist of loan transfers, cleaning, bank guarantee, factoring, in addition to other services. Kvantor wants to end up being a one-stop buy client looking for quick and secure monetary services from anywhere.
Exchange trading services are more tailored to physical products, so this actually attracts brokers, manufacturers, and product buyers. Kvantor can handle the exchange of agricultural products such as meat, fish, and corn, in addition to basic ingredients such as oil, coal, and gold. Currency exchange services are also available, supporting fiat currencies and digital instruments.
All Kvantor operations are performed in a manner that places security as the spearhead of platform progress. The biggest information security procedures for user identity, wise deal interactions, and exchange of transactions are taken, taking into account the legal environmental factors at Cypress, where Kvantor is located.
– Kevantor TGE Particulars
Kvantor also hosts TGE, for their original tokens to be used for the platform. The token holder is entitled to similar, permitting the use of results from the intellectual activity platform (RIA).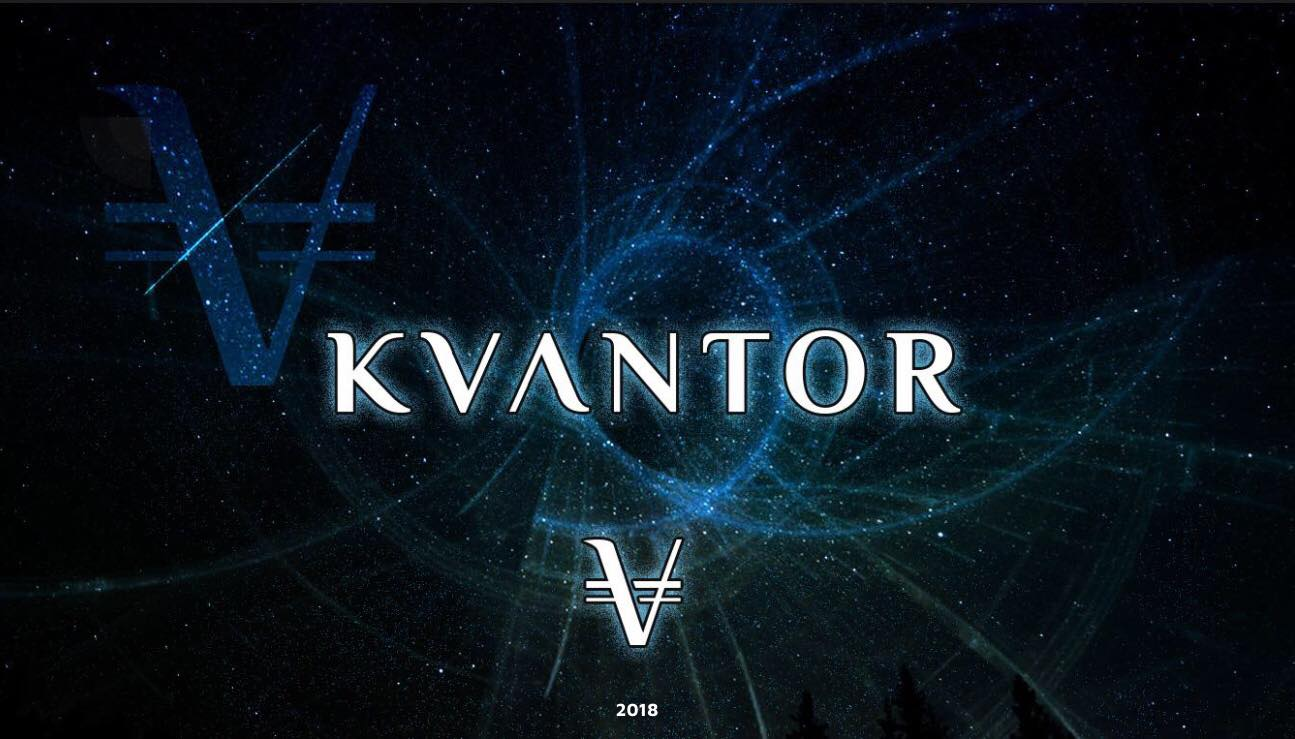 TOKEN DETAILS
Token: KVT
Token Price: 1 USD
Tokens for sale: 80,000,000 KVT (80%)
Supply of Token: 100,000,000 KVT
Hard hats: 42,500,000 USD
Receive: ETH, BTC, LTC, FIAT
Restricted country: United States
TOKEN DISTRIBUTION
5% Partners of the project
15% Founders, team, initial investor
80% Beneficiaries of the KVANTOR project.
THE TEAM

Arsen Bakhshiyan – CFO
Mikhail Chekanov – Product Development
Stas Sorokin – CTO
Mikhail Petrov – CIO
Aleksey Losev – CEO
Valentin Esipov – Legal
Ivan Anisimov – Business Development (EMEA region)
Elena Kartseva – Business Development (CIS region)
Alexandr Bishnev – Business Development (Eastern Europe)
Artem Timonin – CMO
Alexander Vasilyev – Business Development
Nikita Zuev – Financial Analyst
Kirill Belkin – Lead developer
Nikita Lukhmenev – UX/UI Designer
Vitlaliy Levashov – Back-end developer
Tatyana Gudyma – Frontend developer
Kseniia Fedosova – Project Administrator
Stanislav Drozdov – IT Support
Pavel Shalaginov – IT Support.
ROADMAP
Q2 2018
The selection of higher- and middle management has been completed, the backbone of the development- and sales teams has been formed.
Q3 2018
Team formation completed.
The key technology partners are identified.
The technological and methodological basis of the developing platform have been finalized.
Q4 2018
The key regional partners for the platform's promotion have been identified.
The Beta-version of «Interbank transfers» functionality has been released.
Q1 2019
Commercial version of Interbank Settlement Service is released.
Agreements with strategic regional partners are sealed.
Support infrastructure is formed
Q2 2019
First contracts for the provision of Interbank Settlement Service are signed
Q3 2019
Beta of Bank Services Package is released
Q4, 2019
Regional key clients are defined.
Beta of Services of Exchange Trade is released.
Commercial version of Bank Services Package is released.
Q1 2020
Commercial version of Bank Services Package is released.
First contracts for the provision of Bank Services (from the Bank Services Package) are signed.
Consortium of Clients with the aim of getting customer feedback and facilitating strategic planning for the development of the platform is formed.
Q2 2020
Beta of Services of Exchange Trade is released
Q3 2020
Commercial version of Services of Exchange Trade is released.
First contracts for the provision of Services of Exchange Trade are signed.
Peaceful greetings of the universe.
FOR MORE DETAILS, CHECK OUT THE LINKS BELOW:
Website :https://kvantor.com/
Whitepaper :https://kvantor.com/docs/whitepaper_ru.pdf
Facebook :https://www.facebook.com/kvantorcom
Twitter :https://twitter.com/kvantor_com
Telegram :https://t.me/kvantorcom
Reddit :https://www.reddit.com/r/kvantor/
Published by: Harleyberry
Bitcointalk profile link: https://bitcointalk.org/index.php?action=profile;u=1620264
Eth Address: 0x2F646B6A6085d34B0Efc88C1b0DCaa8B3af2E53C.