LEGALBOT PLATFORM.
LBOT is an erc-20 token on the Ethereum blockchain that is powered by blockchain technology with PoS (Proof of Stake) protocol and masternodes. LegalBot is the world's first AI smart contract lawyer, helping clients in drafting legal smart contracts for cross-border businesses. LegalBot platform collects information from its clients, perform automated global search of relevant cases, carry out due diligence review, and presents efficient and error free legal smart contract. The platform is backed by unique user friendly interface  artificial intelligent to develop an highly intelligent system that can effectively collect and analyze client data for drafting research-based smart contracts for its users. LegalBot aim to strengthen and enhance international business transactions and therefore secure the legal status of various cross-border transactions.

OPPORTUNITIES AVAILABLE
– LegalBot ensures to prevent errors in legal contracts that are usually created through authentication, users can rest assured that their smart contracts are entirely error-free and fully compliant with international business laws and regulations.
– LBOT platform is based on PoS (Proof of Stake) protocol. By holding tokens in LBOT wallets, users can earn more tokens as a reward for using the platform.
– Currently, the users can buy LBOT tokens using ETH. Direct purchases from its team would enable the users to avail a 5% discount. The platform also features a token swap facility that allows the users to convert their ERC20 LBOT crypto tokens into LBOT coins.
– Presently, the platform has launched an Airdrop offer wherein the users who submit a duel filled Airdrop form would get 10,000 LBOT tokens as a reward.
FEATURES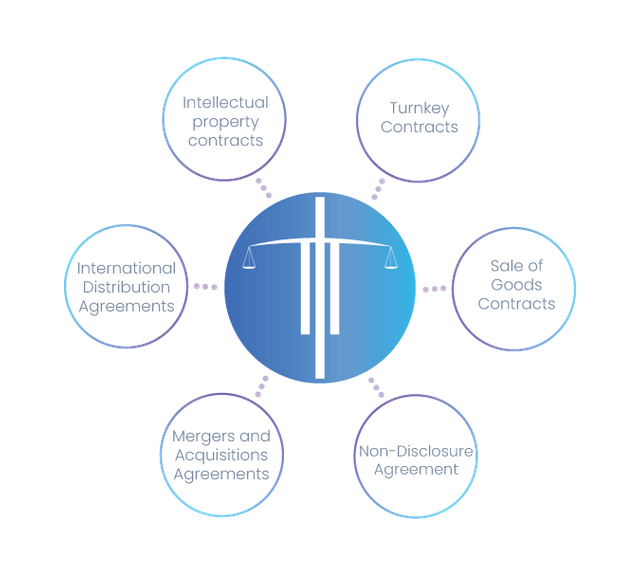 LegalBot is a fully decentralized platform that allows instant payments with its LBOT token on the platform and supports masternodes and Proof of Stake algorithm.
– No Ico, Free Air Drop
We are currently distributing 1,000,000,000 LBOT tokens to 100,000 people that fill the airdrop form. Every participant will receive 10,000 LBOT tokens for free.
– Decentralized
LegalBot is a fully decentralized platform that operates and finances itself via coin reward system.
– LBOT masternodes
LBOT will have a masternode system when LBOTChain is ready. To be able to own a node, you must be a holder of 200,000 LBOT tokens.
– LBOT token Swap
LegalBot team is working hard to ensure that all LBOT token holders will safely swap their ERC20 LBOT tokens to LBOT coins on LBOT own blockchain. Announcements will be made regarding the token swap process in the near future.
– Proof of Stake (PoS)
LBOT will have its own blockchain and would adopt PoS protocol. By holding LBOT coins in LBOT wallet, you can build wealth and preserve that wealth while receiving LBOT coin rewards daily.
– Payment System
LBOT will be used as an instant payment on the LegalBot platform.This will increase the security of its clients digital payment credentials, protecting the inter-operability of the ecosystem while preserving and sustaining its community.
OUTLINED BENEFITS
– Time saving and cost reduction
– Reducing legal risks
– Improve transparency
– Streamline drafting
– Enhance business relations
TOKEN DETAILS
LBOT is an ERC20 token based on Ethereum blockchain. All conveyances of the token will be taken care of by LBOT shrewd contract.
StartApril 20, 2018 (9:00AM GMT)
Number of tokens for airdrop1,000,000,000 LBOT
EndJune 30, 2018 (9:00AM GMT)
Tokens trade rate1 ETH = 100,000 LBOT
Negligible exchange amount0.1 ETH
Satisfactory currenciesETH
Each member will get 10,000 LBOT tokens10,000 LBOT = $50
You need to purchase LBOT Tokens?Token swapping scale: 100,000 for each ETHMinimum buy of LBOT: 0.10 ETHAfter sent ETH to LegalBot ETH address LBOT tokens will be sent straightforwardly to the ETH tends to utilized for buy inside 5 long stretches of the exchanges.
MEET THE BRILLIANT TEAM
Sifat – Blockchain Developer.
Hassan – Lead designer.
Bright – Blockchain Consultant.
Nick – Senior Software Engineer.
Edward – head of International business department.
ADVISORY
Dallas –  Director of legal services
Antony – Managing Partner and Attorney-at-law.
ROADMAP TO SUCCESS
Kind Regards, ensure to join this incredible project.
FOR MORE DETAILS, CLICK/FOLLOW THE LINKS BELOW:
Website : http://legalbot.co/
Whitepaper : http://legalbot.co/#roadmap
Telegram : https://t.me/legalbot_aibot
Twitter : https://twitter.com/legalbot_ai
BountyOx Username : martilda
This article was created in exchange for a potential token reward through Bounty0x
Bitcointalk Author: Martilda
Bitcointalk Profile link: https://bitcointalk.org/index.php?action=profile;u=1887582
Eth address: 0xd0D5d98857192B3931c831b7B809D47CD830da32