LENDIUM TECH – New Era Of Private Banking


What is Lendium.tech?
Lendium.tech is a decentralized self regulated financial system that allows owners to earn money through their lending system. This new lending project uses blockchain technology to profit lenders. The unique difference with other similar project is that Lendium.tech uses Trading bot combined with trading expert team. This platform is set to trade with plenty cryptocurrencies and also new altcoins in different exchanges.
Market Plus Plan: This is a service that informs you of cryptocurrencies the platform invests in.
Mission
To satisfy customers.
Lendium trading bot provides an average daily return of 0.82% and traders can achieve a daily return up to 4.3%. If this two factors are combined, a daily interest up to 5% can be obtained for lenders. With lendium you can withdraw your daily payments from lending programs with a debit card associated to your wallet.
Lending Process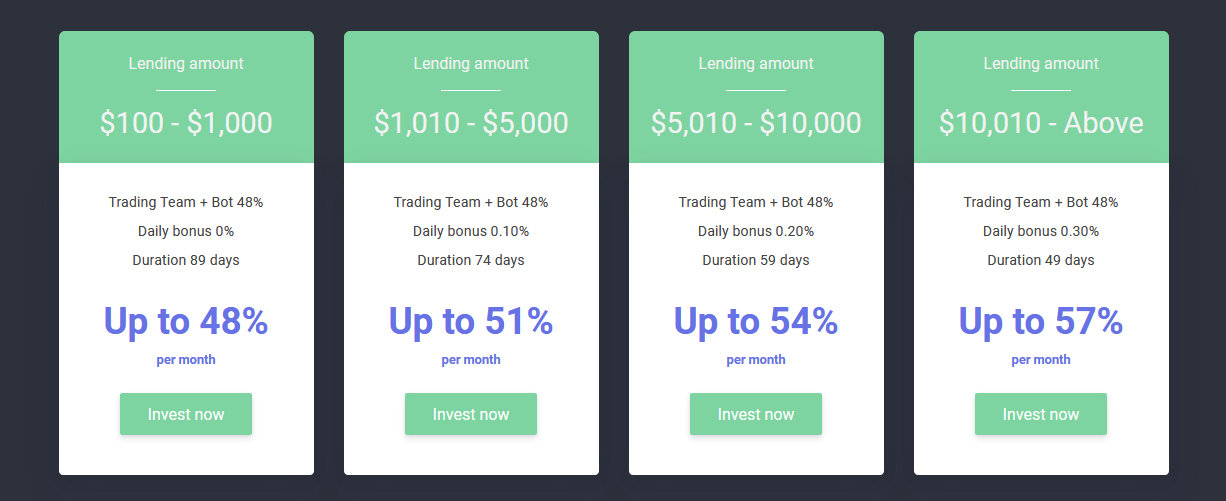 Token
Name: Lendium
Symbol: LEM
Algorithm: ERC20
Decimals: 18
Total Supply: 30,000,000 LEM
ICO Supply: 8,100,000 LEM
Accepted currencies: BTC, ETH and LTC
Distribution
ICO: 8,100,000
Lending Reserve: 16,400,000
Referals and Bounty: 2,000,000
Operations: 2,000,000
LEM Competitions: 1,000,000
Team: 500,000
Advertising: 35%
Development: 25%
Lending Reserve: 20%
Legal: 10%
Early Investors: 5%
Team: 5%
ICO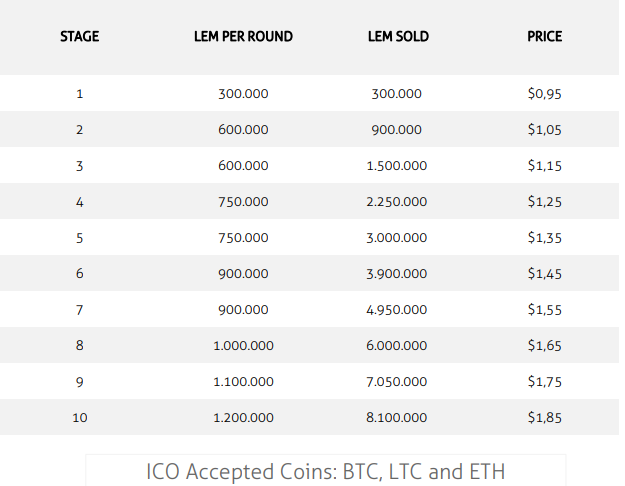 Exchange
You'd be able to trade coins to BTC or ETH on their internal exchange
Lendium would be listed on the below external exchanges
CoinExchange.io
CoinHouse.eu
Cryptopia.co.nz
YoBit.net
Road Map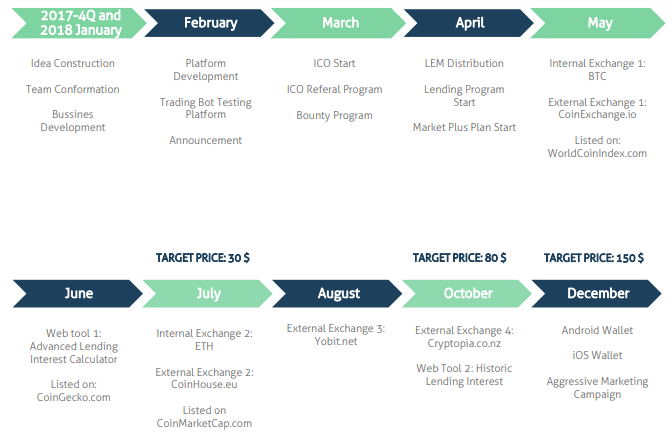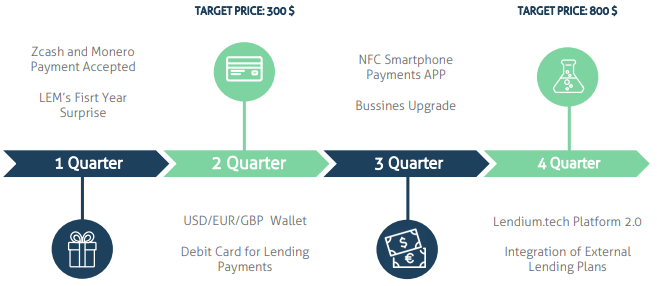 Team
The team behind this project are professionals with experience in trading and cryptocurrencies investment, members of this team are in America, but their main transaction is performed from Europe.
More Info
Website : https://lendium.tech/
Whitepaper : https://lendium.tech/whitepaper.pdf
Telegram : https://web.telegram.org/#/im?p=@lendiumtech
Twitter: http://twitter.com/lendiumtech
Author: Hurricanecol
My Profile link: https://bitcointalk.org/index.php?action=profile;u=1576406