LetItPlay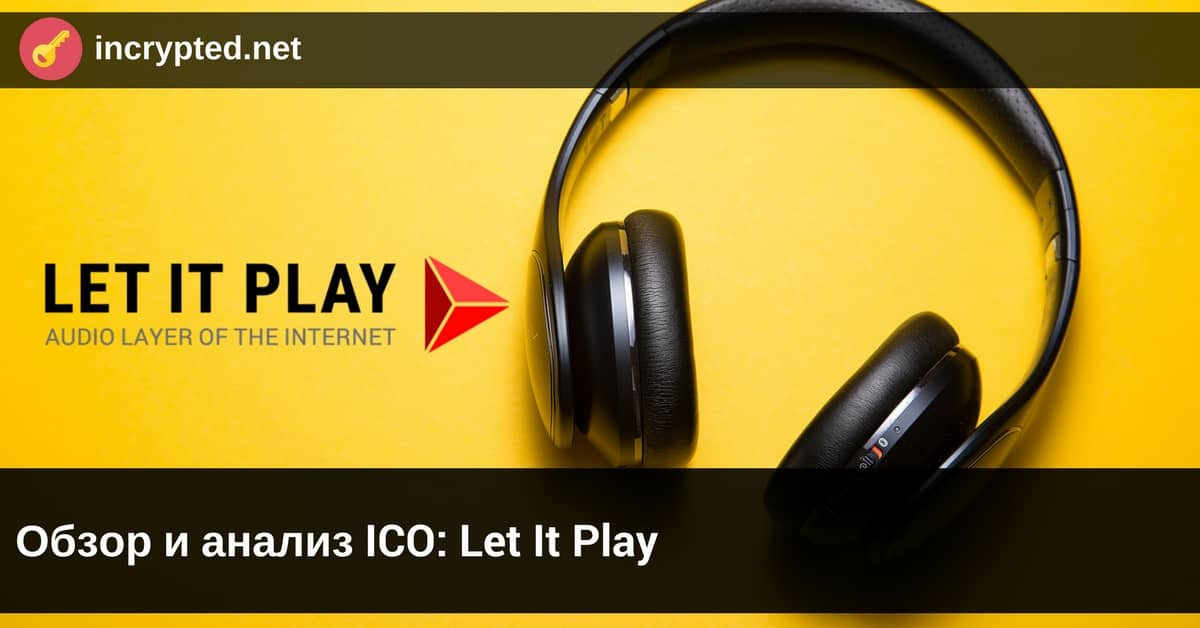 Greetings, my dear friends. Today, we're looking at a unique project: LetItPlay is a decentralized ecosystem that allows any news portal, blogger, community, or website to create, market, and distribute an audio version of the content. LetItPlay provides content vendors, content vendors, and content users so every news portal, and even individual bloggers, can deliver an audio version of their content. LivePlay is a platform for creating an Internet audio channel. This means that every information source on the Internet, news portal or blog, interesting audience, must have its own audio version.
With the help of sound we want to facilitate the visual channel of information overloaded by a modern person. Text, video, VR and Equal Games – everything is consumed visually and at the same time competes for days that it will not be anymore.
At the same time, almost every person has a few hours when the visual channel is busy and the mind can freely perceive information: driving and transport, in sports and interior life, at bedtime and after waking up. This time is perfect for the perception of information in audio form.
Suppose that much of what you are accustomed to reading or watching video may be repeated words, as well as no impact, such as news, articles, analytics, blogs, etc. It would be very convenient to work during a trip to hear the news with a well-known website, your favorite blog, or even comments from friends about events in the world.
But even content as popular as news is rarely produced in audio format – much less often than in the form of texts or videos. The main reason for this is that the widespread production of the audio version of content (podcasts) is economically unprofitable for the authors, since there are no direct revenues and additional production costs.
LetitPlay aims to solve this problem.
LetitPlay is based on blockchain technology, which honors the content authors for user attention: listening, likes, comments, and reposts. Looks like Steem and Golos. This will allow not only to regain the production of audio content, but also to gain access to a new distribution channel and to generate revenue from content, thereby reaching a new audience.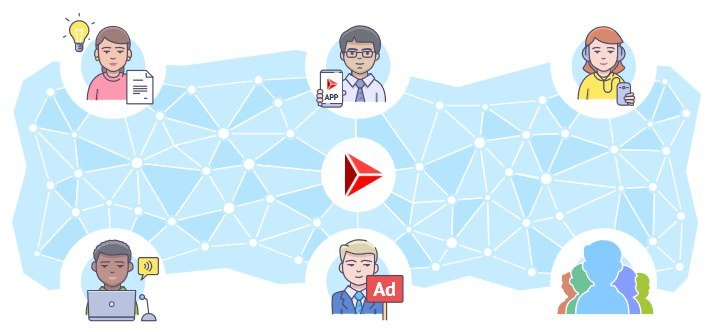 LetitPlay in its ecosystem brings together not only authors and regular users, but also service providers who help create audio content: speakers, editors, translators, editors, etc. This means that every news portal or blogger can not only produce audio content for their own benefit, but also to do it with minimal effort, because it will be enough to hire your favorite student and to choose the right voice for the preparation of the audio content.
The Letitplay ecosystem has been created as open as possible so that it can join other developers of specialized applications and services – content providers. On Blockchain, LetitPlay can create apps for music, audiobooks, audioguides, and more. And in the future LetitPlay will realize the same cost-effectiveness for many other areas: video, games, self.
All payments between the members of the ecosystem are made in the internal currency game where the authors are rewarded for the user's attention.
LetItPlay system player
Content Provider:
You are the owner and creator of high quality content. They are key figures in the letplay ecosystem.
Content Retailer:
Are those who create services that deliver content to consumers. These include mobile apps, smart apps, websites and social media.
Content consumers:
These are people who want a high quality audio version of online content. LetItPlay ensures that consumers receive audio content that meets their needs.
Service provider:
Are there people and companies offering audio production? These include storytellers, translators and recording studios and are paid for with tokens.
Advertisers:
Are companies and people who want to deliver their content to the target group. Advertisers pay consumers with game tokens for their attention.
A decentralized autonomous organization or DAO:
Will control the development of the block chain and the growth of the ecosystem. DAO consists of delegates selected on the basis of their competence and their contribution.
In order to make the production of audio content profitable, the ecosystem will draw attention to the attention. Content providers reward consumers for their attention, including likes, comments, posts, and listening. The amount of the compensation depends on the total capacity of the supplier and the consumer.
Advantages of the system LetItPlay for the protection of the sound system
After producers, consumers and service providers in an ecosystem have changed the market for audio content:
Create new opportunities for freelancers to work as editors, translators, and storytellers
Service providers want a stable source of income
Service providers want access to the global market
The cost of audio production will decrease
The audio content creation time has been reduced to 30 minutes
Content providers can produce audio in a cost effective and fast way
Consumers will have access to tons of quality content
Distributors can access a single content source that they can use in their applications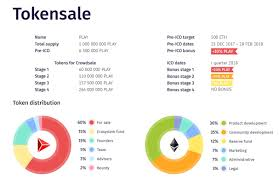 LetItGame PLAY ICO
The Playback Marker is an ERC20 token based on the Ethereum network chain The token sale date will be from April 2 to June 1, 2018, and the token will be divided into four phases during the sale. 60% of the 1,000,000 PLAY tokens available can be purchased during a public sale.
Detailed information:
Website: https://letitplay.io
Whitepaper: https://letitplay.io/wp/WP_en.pdf
Telegram: https://twitter.com/letitplay_io
Twitter: https://twitter.com/letitplay_io
Facebook: https://www.facebook.com/letitplayio
ANN thread: https://bitcointalk.org/index.php?topic=3140643.0
Author: standout321
Bitcointalk profile: https://bitcointalk.org/index.php?action=profile;u=1756728
My Ethereum Address: 0x495A548499e336311Dec1219b9Fa34df00769c13