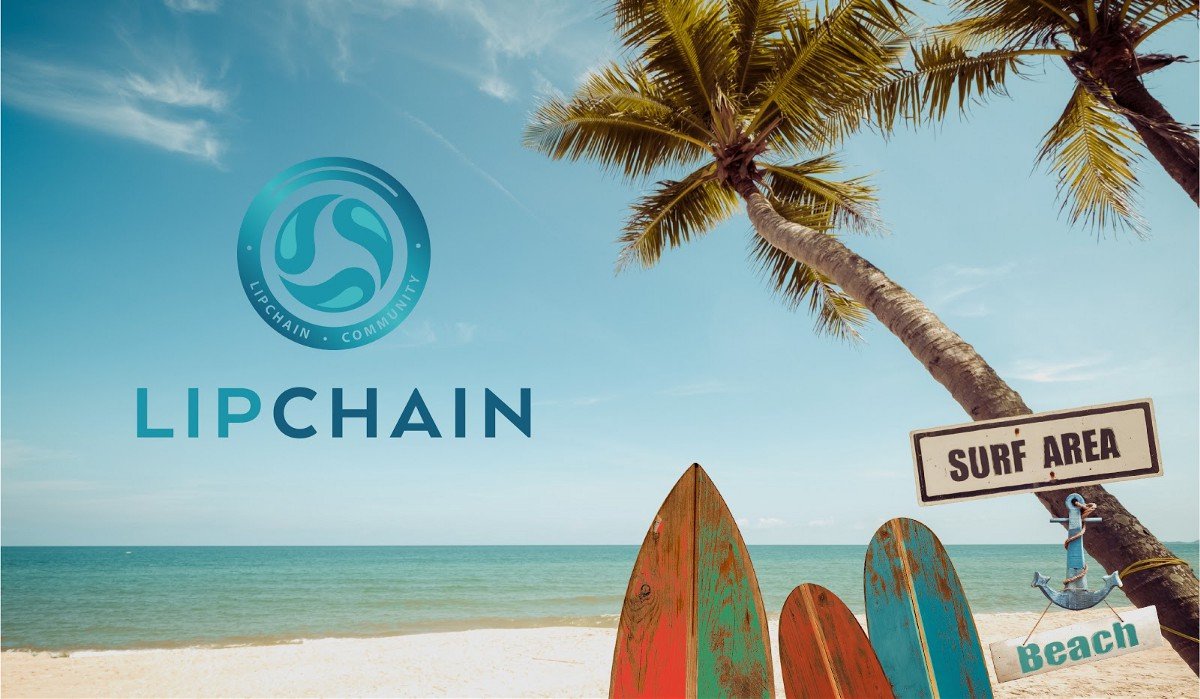 Dear cryptocurrency world, in this article I would like to examine the LIPCHAIN ICO PROJECT, which is based in Portugal and prepared in the field of surfing and ICO sales will continue until November 15, 2018.
Although surfing is not a common sport like other sports branches, there are 60 million surfers around the world, which has a 12-15% increase rate per year according to statistics. It is also a fact that the association of the surfing community is known to each other. Developments in surfing can be quickly adopted by the community.
WHAT IS LIPCHAIN?
LIPCHAIN will give surfers the opportunity of communicating with each other, sharing their photos, videos, and other information, and looking for sponsors for their videos with the help of user-friendly applications. The Alfa version of the platform is planned to be released to the market in November 2018.
Published videos will be available for voting and winners will be selected each month so that they will be able to earn tokens for their labor and achievements.
In the meantime, very strong security will be ensured for all users and multi-biometric authentication will be established. It is stated that there will be no charge for LIPS transactions and that reasonable prices will be determined for transactions to be made with other cryptocurrencies and sufficient performance will be ensured with transparency activities in the implementation of the project.
Problems Solved by LIPCHAIN
High prices for the newbies of surfing will be solved by sharing videos and photos on the LIPCHAIN network and earning tokens.
Challenges in participating in championships and competitions in the surf world, in general, can be solved with competitions to be organized between the LIPCHAIN community. The limited reach of the target audience will be solved by combining the surf community.
Thanks to cleaning programs supported by LIPCHAIN, the pollution of the oceans will be reduced. Sponsorship will be equal to 5% of video sponsorship revenue on LIPCHAIN.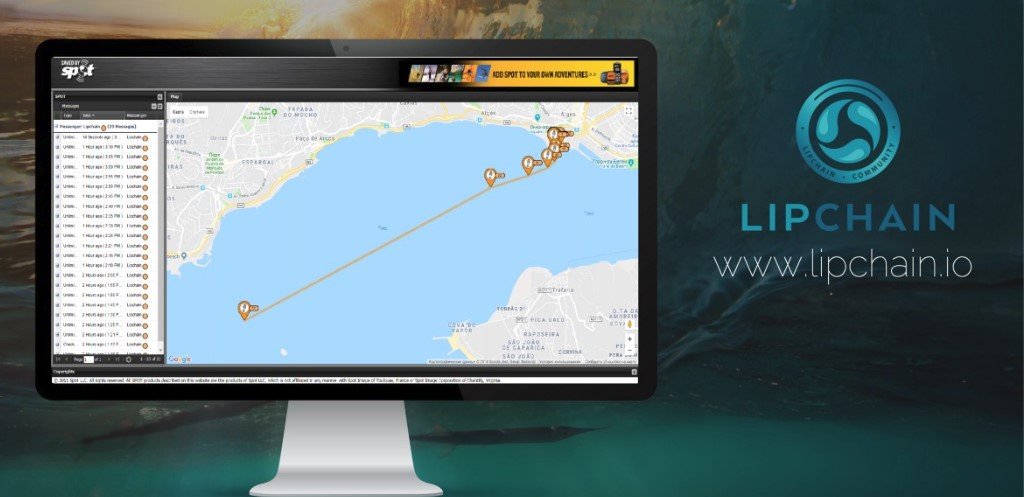 LIPWAVE Pool Center And Eco-Resort
10 % of the sponsor's payments will be spent at any time to build pools for surfing education. In return, the athletes and their cameramen will get a 20 % credit to spend in the LIPWAVE pool.
The project will set up the first pool of 1.2 to 1.4 km in the city of Ericeira in Portugal. It will be built in 2-3 years and high-class wave facilities will be offered to surfers throughout the year. Eco-Resort will be equipped with photovoltaic panels, Tesla's Power wall and other emission and zero waste technologies. At Eco-Resort, there will be shops, restaurants, swimming pools and tennis courts, as well as 5-star hotels.
The pool for the surfers will solve the following problems:
Weather not suitable for surfing
Insufficient amount of surfing training
Long time to become a professional surfer (about 8 years)

LIPS Tokens and ICO Information
The project token is LIPS, which is in ERC 20 standard and the Ethereum blockchain network. LIPS is the utility tokens of the LIPCHAIN network, and at the same time will offer an opportunity to purchase discount surfing products at LIPCHAIN or to make reservations at the LIPWAVE pool.
LIPS can be stored in any Ethereum wallet that supports ERC20 tokens (MyEtherWallet, Mist, MetaMask, etc.). The total LIPS amount under the project will be 1 billion. Of these, 210 million were sold, and 125 million tokens were reserved for Bonus.
• Price: 1 LIPS = 0.1 USD
• Soft Cap: 3,000,000 USD
• Hard Cap: 20,000,000 USD
• Minimum purchase: 50 USD
• With a 10% bonus 4. ICO Season: 01/08/2018 -14/09/2018
• With 5% bonus 5. ICO-Season: 15/09/2018 – 14/10/2018
• Without Bonus 6. ICO Season: 15/10/2018 -15/11/2018
Token sales are not only for surfers; everyone can buy. You can participate in sales via https://www.lipchain.io/ico/login.
Team Members
CEO of the LIPCHAIN Project is Pedro Marvao who is an entrepreneur and a lawyer. He worked as an advisor and manager in various companies related to legal matters in Portugal. The other members of the project are also experienced in the fields of the blockchain, marketing, market management, finance, water sports, surfing.
When we look at the scoring of the project in the ICO rating agencies; it has been given 4.6 out of 5 on the ICO bench; 5 out of 5 on the Track ICO and 9.4 out of 10 on the Crypto Consulting.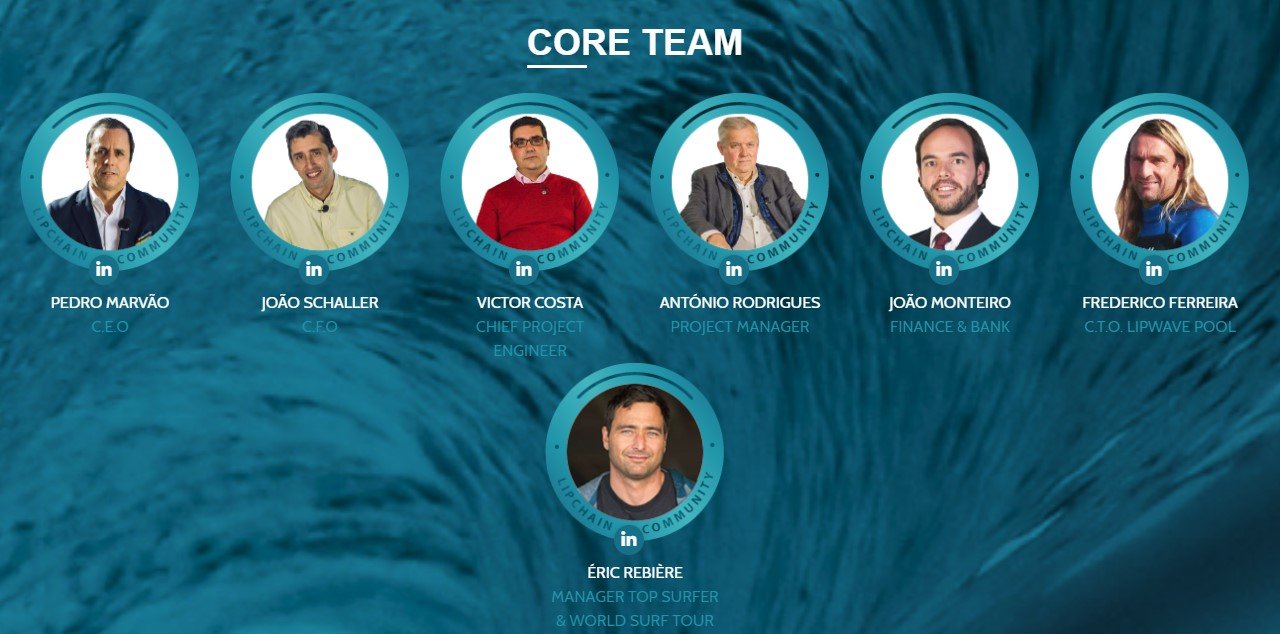 For more information, please visit links below :
Websitei: https://www.lipchain.io/
Whitepaper: https://www.lipchain.io/assets/pdf/white_paper.pdf
Twitter: https://twitter.com/lipchain
Telegram: https://t.me/LipChain
ANN: https://bitcointalk.org/index.php?topic=4507111.0
Author:
BTT: icoview
BTT Profile Link: https://bitcointalk.org/index.php?action=profile;u=2127482
MEW: 0xa06D23C1Cd375947319f504cFC67D6A5bff050A8