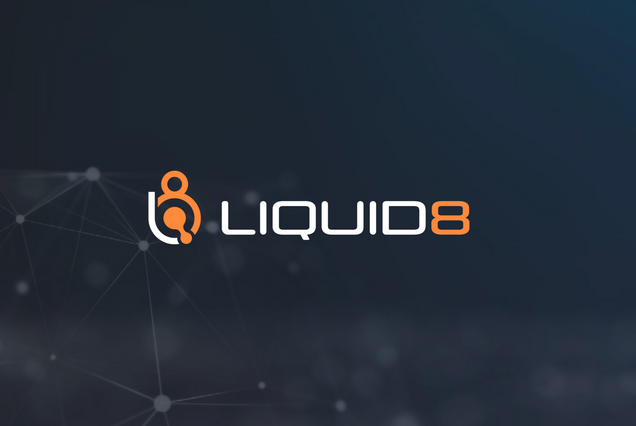 Cryptocurrencies is one of the most important inventions since the inception of the web. They are ushering in a new era of decentralization, privacy, and control of one's own data that has the potential to revolutionize many parts of society. There are currently over one thousand cryptocurrencies in use, with hundreds more being released each year. Their combined market cap has grown from $10 billion in 2016, to over $400 billion at the time of writing, having previously been much higher. Only 1% of the world's population own cryptocurrency. Companies involved with blockchain, the technology behind cryptocurrencies and altcoins are expected to experience significant growth over the coming years. Blockchain technology can solve dozens of previously intractable problems, like digital identities, supply chain integrity, data breaches and many, many more. The use of blockchain technology within society has been exponentially increasing since it was introduced to the world by Satoshi Nakamoto. The first use of blockchain technology was bitcoin. According to Gartner Insights, blockchain, the driving force behind the crypto market is estimated to grow in business value to $3.1 trillion by 2030. Blockchain is the fastest growing market in the world and the LQ8 token offers investors an opportunity to benefit from the growth in value. The age of blockchain technology is just beginning.
Lets take a look at this video before I proceed on this work.
https://youtu.be/durSpoWn6nE
LIQUID8
Liquid8 is a decentralized peer-to-peer multi-functional platform, which enables the global tokenization of assets for exchange and loan between community members.
Liquid8 makes real-world assets accessible and affordable to all, by leveraging the unique properties of Blockchain. We're building a gateway to connect startups, consumers and financial service providers, via a decentralized peer-to-peer ecosystem – and you can be part of the revolution.
The Liquid8 platform will revolve around the use of smart contracts. This ensures that assets transacted within the platform can be accurately accounted for, without the need of intermediaries.
Liquid8 platform's unique blockchain-based architecture will also provide advantages, such as openness, immutability, and censorship-resistance of all stored information; along with the use of smart contracts, which present an efficient, secure and transparent infrastructure for the 3 main features presented by Liquid8:
Tokenization
The platform presents a tokenization protocol that allows ownership rights of real-world assets to be digitized, so that they can be traded digitally, creating a vast array of opportunities for peer-to-peer financial services. Traditional illiquid assets will gain better liquidity, while start-ups will have the opportunity to connect with potential funders without geographical restrictions.
Exchange
The platform offers a marketplace where tokenized assets and crypto assets can be exchanged between platform users in a peer-to-peer environment. The peer-to-peer nature of exchanges guarantees cost-effectiveness and flexibility, when compared with transactions through traditional exchanges.
Lending
The platform offers a lending marketplace that directly matches borrowers to lenders. The peer-to-peer nature of Liquid8's lending platform underpinned by reputation rating based on AI and machine learning will present borrowers with the chance to obtain the most advantageous rates while at the same time providing lenders access to wide range of loan opportunities to diversify their portfolios.
AIM
To create a peer-to-peer digital ecosystem that is accessible and afforable to all individuals globally, by creating a real sharing economy through leveraging the benefit of Tokenization, Exchange and Lending.
VISION
Provide a simplified tokenization solution for real-world assets to bridge the gap between real-world assets and the digital economy, which will be able to connect the Liquid8 community with exclusive opportunities that are typically made available only to institutional and selected investors.
Provide guidance to the Liquid8 community, empowering them with the knowledge to differentiate between legitimate opportunities and scam or bogus schemes, through experience and information shared by carefully-selected industry experts via the Liquid8 Reviewers Program.
Provide a digital services platform that will disrupt the traditional financial sector, with the implementation of blockchain technology to enable our community to obtain financial services through a platform that promotes simplicity, efficiency, security and transparency, while at the same time ensuring that the best benefits are passed down to our members.
ADVANTAGES
Simple
Liquid8 make the tokenization technique user-friendly and accessible, for experienced and new users alike
Efficient
Utilizing smart contracts to put off middleman fees and inefficient administration.
Security
Liquid8 strong cybersecurity measures which include biometric IDs, bug-bounty program and multiple levels of authentications, with 95% crypto assets deposited stored in cold storage.
Transparent
The tamper-evident architecture of blockchain is immutable and publicly available in real time.
Compliant
Adhere to local and international 'Know Your Customer' & 'Anti-Money Laundering' rules.
FEATURES
Multi Asset Wallet – Liquid8 presents a simple and convenient solutions for community members to obtain financial services, and to manage and store both crypto assets and tokenized assets directly within our intuitively designed Multi-Asset Wallet.
P2P Social Exchange – Liquid8 connects trading parties in any location within an efficient, secure, transparent and fair environment, allowing cryptoto-fiat or crypto-to-crypto transactions based on mutually agreed exchange terms, with any preferred payment method.
P2P Instant Exchange – Liquid8 is developing an Instant exchange protocol with proven technologies to enable smart price-optimizing and liquidity access to major centralized and decentralized exchanges for instant conversion between different crypto assets.
P2P Globalized Lending – Liquid8 offers a revolutionary lending platform that connects fiatbased lending with crypto-based lending via the utilization of blockchain technology and smart contracts; Creating an efficient, secure and flexible lending environment for both lenders and borrowers.
LIQUID8 PLATFORM
The Liquid8 Multi-Asset Wallet
Liquid8 will develop a user-friendly and state-of-the-art Multi-Asset Wallet for the storage of crypto assets from multiple blockchains, which will include Ethereum, selected ERC-20 tokens, NEO, selected NEP-5 tokens, Bitcoin and tokenized assets issued via Liquid8's tokenization platform. We will proceed to add further varieties of crypto assets into the Multi-Asset Wallet as we progress.
The Multi-Asset Wallet will adhere to the highest level of cybersecurity standards. Private keys will be encrypted and will only be made available to the account owner. Recovery functions (with seed wording) will be available to enable users to restore their wallet on a new computer or mobile device. Apart from that, the Liquid8 Multi-Asset Wallet will also implement two crucial security functions for both desktop and mobile version of the Multi-Asset Wallet:
Two Factor Authentication Function (2FA):
To log in to the wallet or make a transfer request, users will need to verify themselves with an authentication app.
Multi-Sync Authentication Function:
Wallet users will be able to sync their wallet with a wallet of someone they trust (family or close friend). When a transfer request is made the synced wallet owner will be notified, and he/she will have to confirm the transaction for
the transaction to go through.
The Liquid8 Debit Card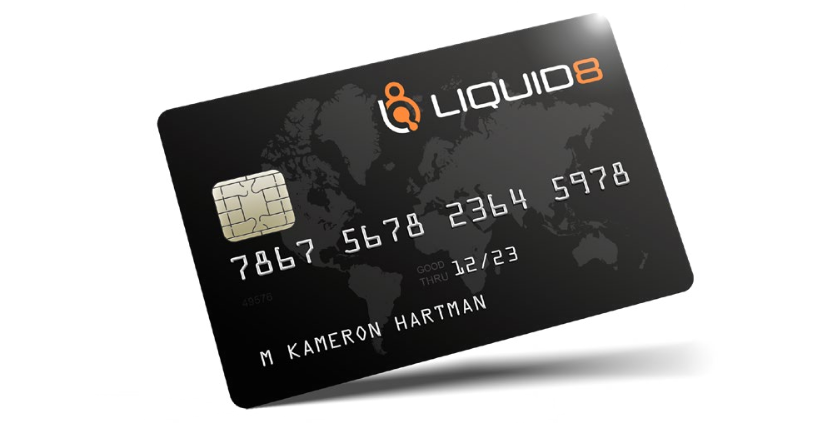 Liquid8 will be launching a crypto debit card for the convenience of all community members after the token sale. The debit card will enable Liquid8 members to spend their crypto assets stored in their Liquid8 Multi-Asset Wallets with any merchant who accepts card payments. They will also be able to convert their crypto holdings into fiat currencies and make withdrawals at ATMs around the globe.
LIQUID TOKEN
The Liquid8 token (LQ8) is a utility token built on the Ethereum Blockchain (ERC-20). The token's utilities are as follows:
As payment for all services within Liquid8 ecosystem
As airdrop for rewards and affiliates program within the Liquid8 ecosystem
As proof of membership
TOKEN DETAILS
Token : LQ8
Price : 1 LQ8 = 0.10 USD
Bonus : Available
MVP/Prototype : Available
Platform : Ethereum
Accepting : ETH
Soft cap : 3,000,000 USD
Hard cap : 35,000,000 USD
Country : Singapore
Whitelist/KYC : KYC & Whitelist
Restricted areas : USA, China, Singapore
TOKEN DISTRIBUTION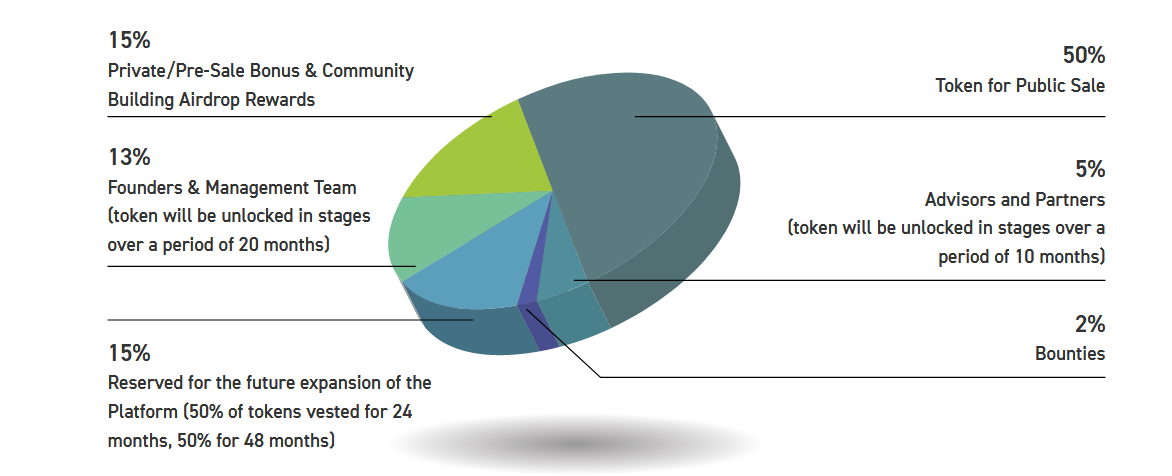 50% Token Sale Contributors
15% Private/Pre-sale Bonus & Community & Building Airdrop Rewards
15% Reserved for future expansion (50% tokens vested for 24 months, another 50% for 48months)
15% Founders & Management Team (Token will be released in stages for a period of 20 months)
13% Advisors & Partners (Token will be released in stages over a period of 10 months)
2% Bounties
FUND ALLOCATION

5% Operation 5%
5% LQ8 Compensation Pool 5%
10% Legal & Licensing Expenses 10%
20% Investment & Liquidity Pool 20%
25% Marketing & Business Development 25%
35% Platform Research & Development 35%
ROADMAP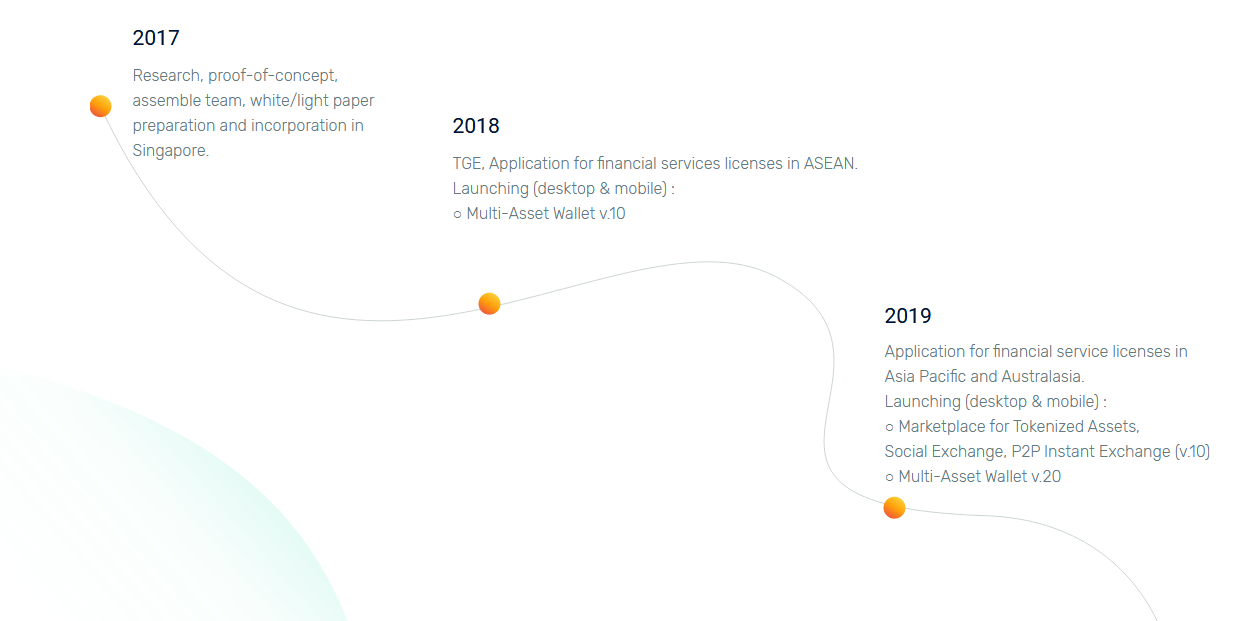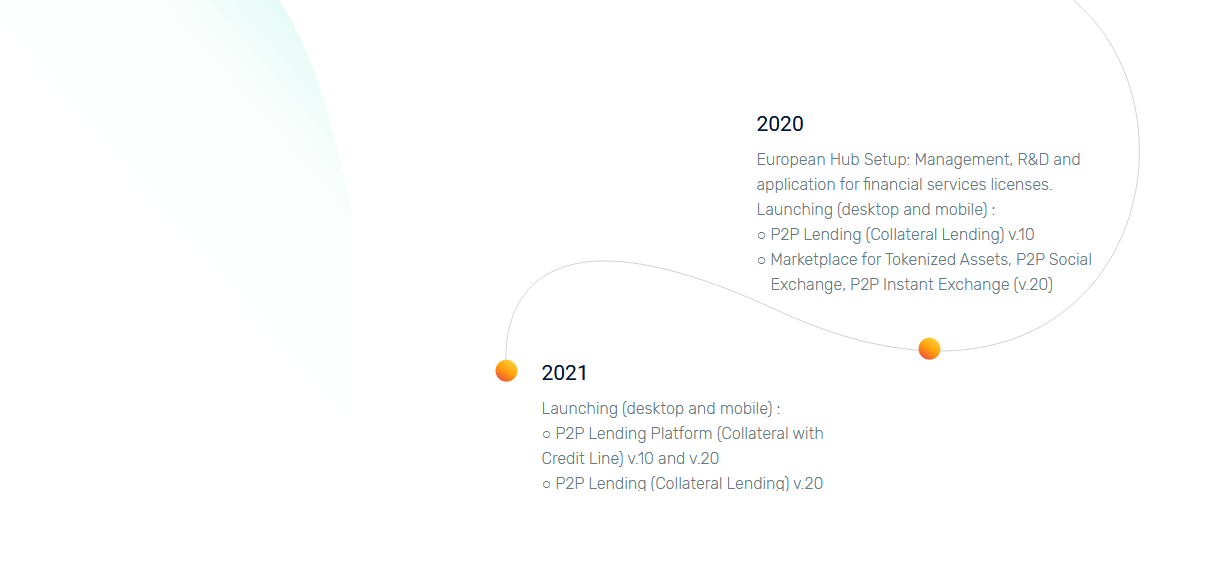 2017 Q1 Idea inception, research and proof of concept
2017 Q2 Assembling of the team, advisors & strategic partners
2017 Q3 Preparing Whitepaper, Lite-paper and Technical Whitepaper
2017 Q4 Incorporation of Liquid8 in Singapore
2018 Q1 Start Development of Liquid8 P2P Multi-Functional Platform Launching of Liquid8 teaser site
2018 Q2 ICO Private Sale
Pre – ICO Launching of Liquid8 token sale landing page
2018 Q3 ICO Public Sales Set-up a management and development hub in ASEAN Region Recruiting more blockchain specialists to the team
2018 Q4 Application of financial service licenses in ASEAN Region Launching desktop version of the Multi-Asset Wallet v1.0 Launching mobile version of Multi-Asset Wallet v1.0
2019 Q1 Launching Liquid8 P2P Social Exchange v1.0 Launching mobile version of Liquid8 P2P Social Exchange v1.0
2019 Q2 Launching Liquid8 Investment Marketplace v1.0 Launching mobile version of Liquid8 Investment Marketplace v1.0
2019 Q3 Launching of Liquid8 P2P Instant Exchange v1.0 Launching of mobile version of Liquid8 P2P Instant Exchange v1.0 Launching advanced version of Multi-Asset Wallet v2.0 Launching of mobile version of Multi-Asset Wallet v2.0
2019 Q4 Application for financial service licenses in Asia Pacific and Australasia
2020 Q1 Launching of Liquid8 P2P Social Exchange v2.0 Launching of mobile version of Liquid8 P2P Social Exchange v2.0 Launching of Liquid8 P2P Instant Exchange v2.0 Launching of mobile version of Liquid8 P2P Instant Exchange v2.0
2020 Q2 Launching of Liquid8 Investment Marketplace v2.0 Launching of mobile version of Liquid8 Investment Marketplace v2.0
2020 Q3 Launching of Liquid8 P2P Lending (Collateral Lending) v1.0 Launching of mobile version of Liquid8 P2P Lending (Collateral Lending) v1.0
2020 Q4 Set up management and development hub in European Region Application for financial service licenses in European Region
2021 Q1 Launching of Liquid8 P2P Lending (Collateral Lending) v2.0 Launching of mobile version of Liquid8 P2P Lending (Collateral Lending) v2.0
2021 Q2 Launching of Liquid8 P2P Lending Platform (Collateral with Credit Line) v1.0 Launching of mobile version of Liquid8 P2P Lending (Collateral with Credit Line) v1.0
2021 Q3 Launching of Liquid8 P2P Lending Platform (Collateral with Credit Line) v2.0 Launching of mobile version of Liquid8 P2P Lending (Collateral with Credit Line) v2.0
MEET THE AMAZING TEAM



ADVISOR


For more information, please visit:
Website: https://lq8.io
Whitepaper: https://lq8.io/assets/docs/whitepaper_4.pdf
Telegram Group: http://t.me/lq8en
Twitter: https://twitter.com/LQ8_Liquid8
Facebook: https://www.facebook.com/Liquid8-152207538972474/
ANN Thread: https://bitcointalk.org/index.php?topic=4507173.0
Reddit : https://www.reddit.com/user/LQ8-Liquid8
Medium : https://medium.com/@liquid8.lq8/what-is-liquid8-74ccf181c9dd
YouTube : https://www.youtube.com/channel/UCLHu4TfBhLrGhGsPjazWd5w
Bounty: https://bitcointalk.org/index.php?topic=4790180.new#new

Author: Seunola
MyBitcoinTalk profile: https://bitcointalk.org/index.php?action=profile;u=1925064
ETH Address: 0x3eb48CF7E0A5570540641DD8263cA40e307562e9