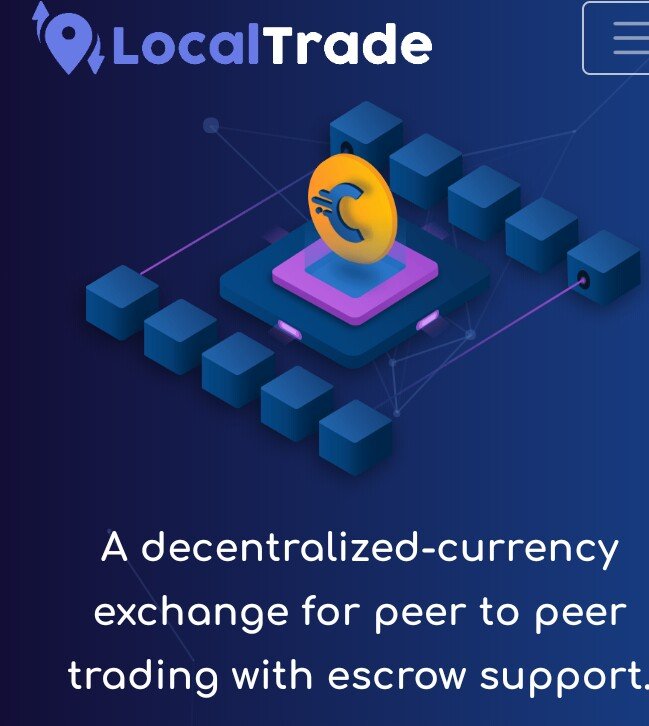 INTRODUCTION
Blockchain technology and cryptocurrency invention are trending innovations of our contemporary time. Having digital assets in form of cryptocurrency is great, putting into consideration the essence of crypto emergence and also it's the currency of the future. Many people who wish to trade cryptocurrencies for long term are always in a dilemma with regards security of the coins or tokens in the long run. People loose their crypto assets to hackers on exchanges and other fake, scammers third party online platforms. In a bid to curb this pickle and keep crypto assets safe, "LITESPEED" saw this issues and brought a great solution to solve the escalating problems. This aided a great deal security-wise and confidence back to traders.
AIM OF LOCAL TRADE
Local trade is a unique decentralised Peer to peer platform that aimed at restructuring the patterns of how exchanges works thereby providing a more better way of smooth trading through its innovation of "LOCAL TRADE method which would solve the issues of fears amongst traders thereby increasing trust and making trading comfortable and storage of tokens safely without panicking of loosing it with the aid of trusted escrows.
CHALLENGES INVOLVED IN EXCHANGE PLATFORMS
Issues in exchanges are quit alarming, its has demoralised so many. We have had lot of failed projects. Many came with fake news of being better, but the real issues were never pinpointed, being what local token saw and made it happened. A lot of news about matching process,"Delay in payment, high cost rate in transaction, low security measures, glitches of system, system maintainance" and many other hilarious excuses all these failed project often give and traders do witness, but the truth is, what doing well is what doing best. Many ran into it without the knowledge of what they are going into.and some ran into it because of the money involved, many spent whole lot of money trying to build it fast without minding investors investments which in the end they still cook up one excuss and run.which has grips fears in saving and storing tokens in exchange. But the truth is, with the promise and fail from platform wont be accepted anymore with the help of LOCAL TRADE platform. Let's head down to how Local token brought back trust, security, and peace to trading .
SOLUTION BROUGHT BY LOCAL TRADE
Local Trade is a decentralised peer to peer platform with a highly experienced team and highly secured platform with a well trusted escrows.
When a user wants to trade, an escrow would be channeled to the user, the escrow acts as the middle man to make sure transactions are carried out smoothly without anybody scamming each other.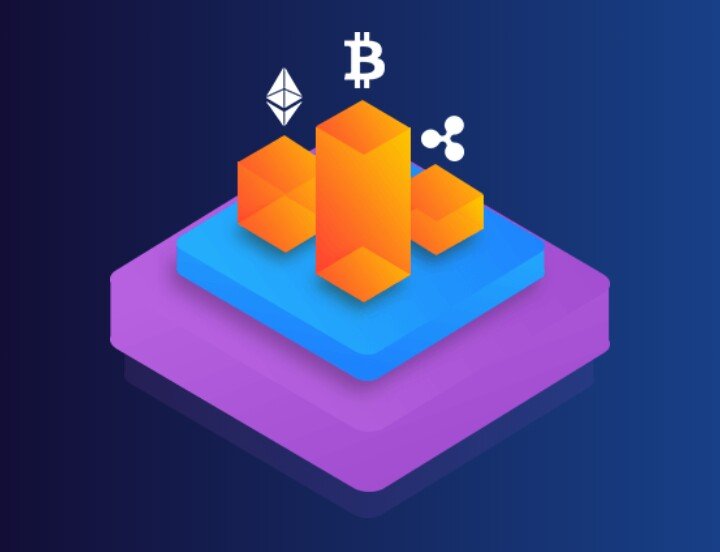 Local trade is designed is such a way that confirmation of transaction would be notified either by email or other verifications. Which builds trust and confidence, clear information builds confidence and trust and strong security wise of which Local trade already did.
Local trade ensures constant communication from the seller to the receiver and down to the trader through a link, here, the seller has to make notice, the receiver picks interest,receive from the seller and inform escrow to release funds to seller. Its a platform that accepts mobile app etc.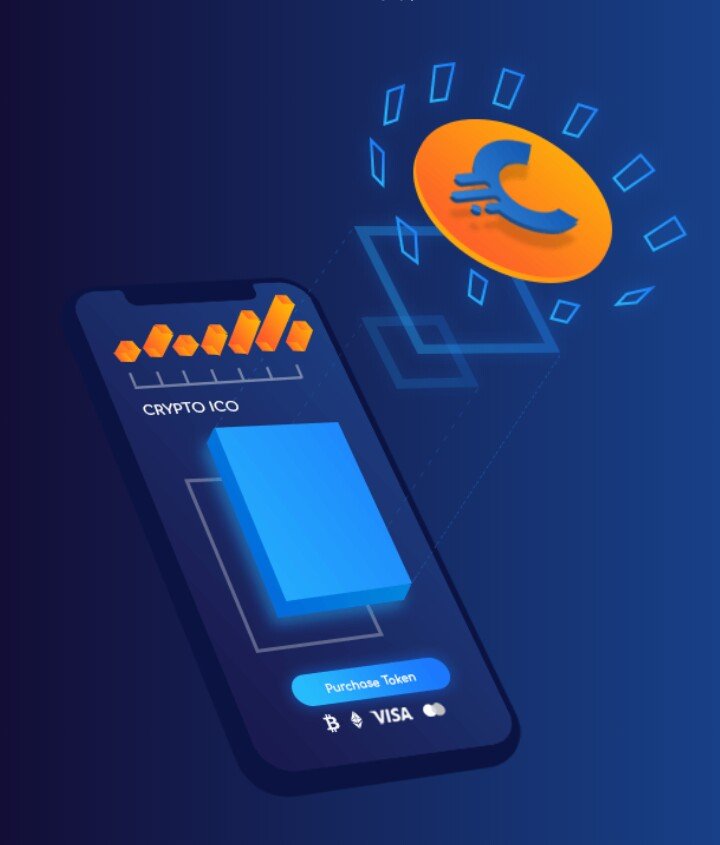 TOKEN INFORMATION
Token symbol LOT.
Total token supply: 100million
90% of total supply would be sold out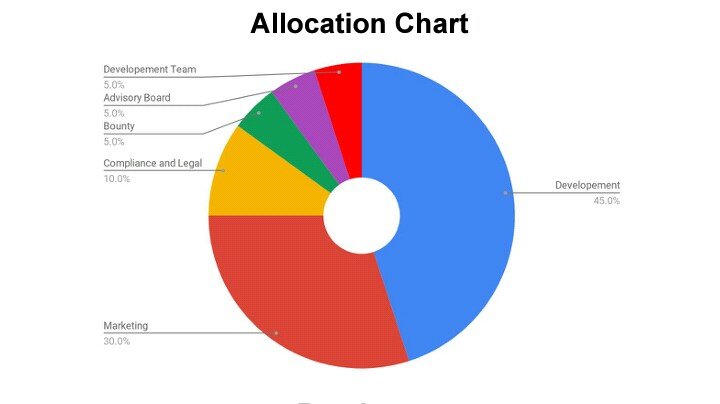 The founder of local trade" LiteSpeed" is a well experienced personality in this game, so he assures every activity being carried out on his platform is genuine, and once a user confirms the trading good or not, there's a column for grading the transaction which would increase trust and confidence and the good of it, the platforms provided less fee to users.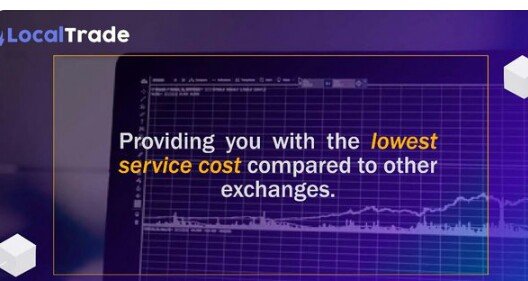 ROAD MAP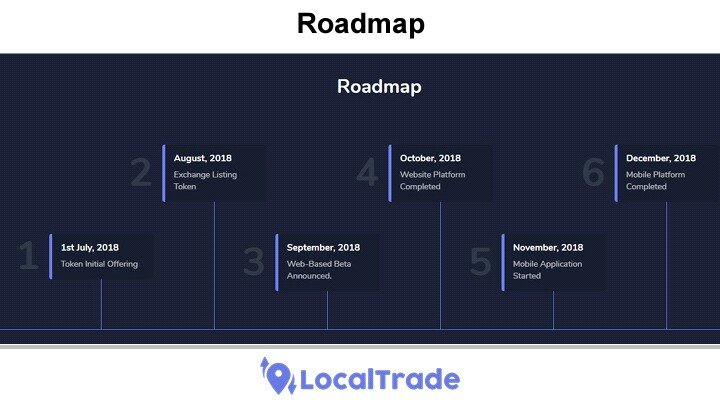 TEAM AND ADVISORS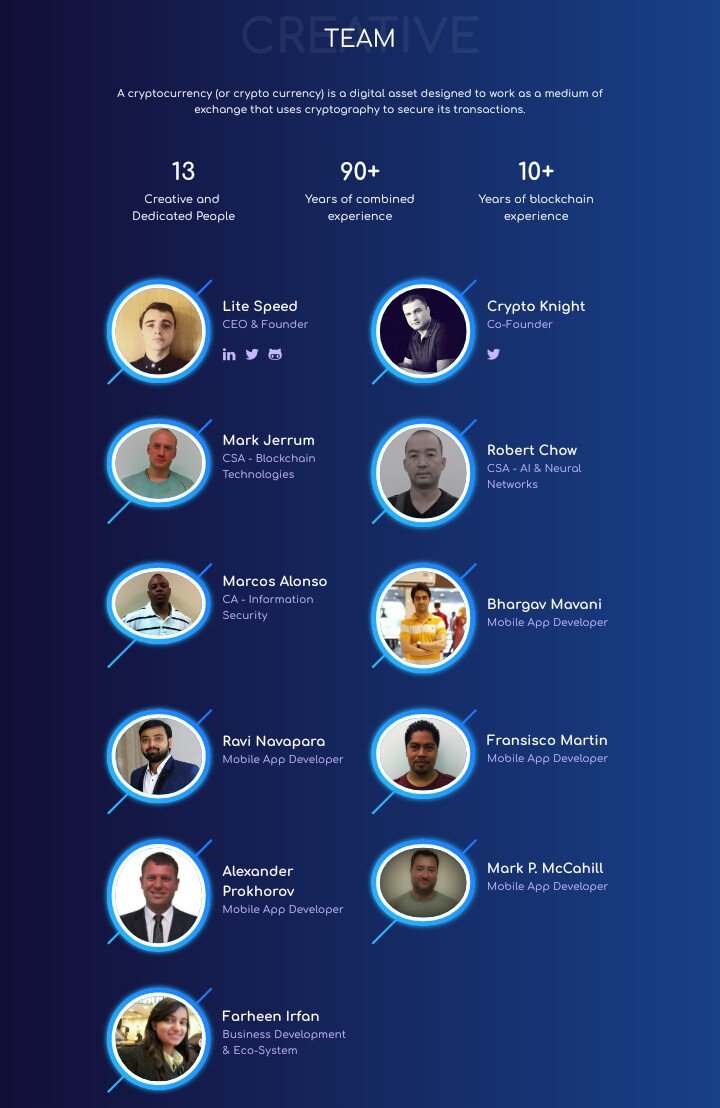 RELEVANT LINKS TO LOOK INTO FOR MORE INSIGHT ABOUT THE PROJECT
Webiste: https://www.localtrade.io/
Whitepaper: https://www.localtrade.io/whitepaper.pdf
Medium: https://medium.com/@realsatoshi1310
Twitter: https://twitter.com/localtradeio
Bitcointalk profile link: