The Local Trade Exchange is a future of trading cryptocurrencies, A decentralized peer to peer exchange with
escrow support for Crypto Traders. A decentralized-currency exchange for peer to peer covering all sorts of cryptocurrencies.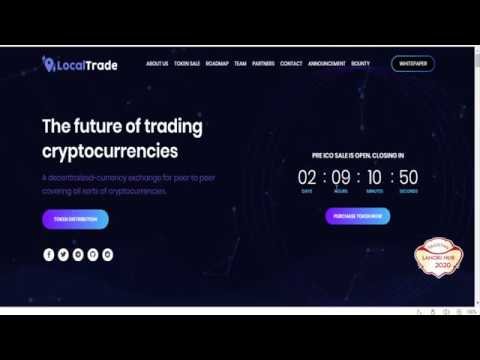 About of Local Trade Exchange
Local Trade is online based peer-to-peer exchange, providing a direct communication with online traders providing a hassle-less exchange for converting your hard earned FIAT to Crypto Currencies without the stress of trying to find a trusted seller that will not take advantage of the price inflations.
Our platform is designed to be one of the best performance P2P Exchanges creating a secure environment to trade with the security and protection to keep your funds safe and impossible to be breached by attackers or hacker.
Local Trade Platform
Local Trade is a decentralized exchange embedded with escrow support to
ensure our users can never be scammed and can receive their stolen funds
back. We provide an easy-to-use platform with many alternative currencies
to allow users to trade FIAT or cryptocurrencies easily inside a secure
environment for all traders. This service provides an ERC20 Token which is
also allowed to be traded on our platform. These tokens are used for the
initial fundraising to support the full development path, servers, employees
promotions for worldwide advertisements.
The cost of using our service is extremely low and Local Trade Token (LT)
can be used to cover any fees on our platform, ensuring our traders not to
lose a single penny. Local Trade is designed to provide a hassle-free and
safe environment for trading compared to our competitors.
Escrow Trading
Escrow trading is a financial agreement in which a third party regulates the
trading process by providing a form of security for a buyer or seller. This
process involves a secure account to store the funds whilst either the buyer
or seller sends the outstanding funds. Once the trader has received his
payment he can release the holding funds to the recipient completing the
trade.
This process stops 99% of scams unless the payment that was made to the
trader was a fraudulent payment from someone that is using illegal funds to
purchase however these users can be avoided by reading profile feedback
and reports from other traders. This guarantees all traders will receive their
funds once purchased and prevents scammers from stealing your funds
and not paying you. For example, a developer or designer doesn't want to
share his or her work unless she or he has some kind of guarantee that.
Safe Transactions
Digital Cash
Transactions safety with escrow support
Wallets provided for all coins
No more expensive fees
● Web site: https://www.localtrade.io
● Facebook: https://www.facebook.com/LocalTrade-196306737884166/
● Twitter: https://twitter.com/LocalTradeio
● Telegram: https://t.me/Local_Trade
● Reddit: https://www.reddit.com/r/LocalTrade/
Airdrop and Bounty Program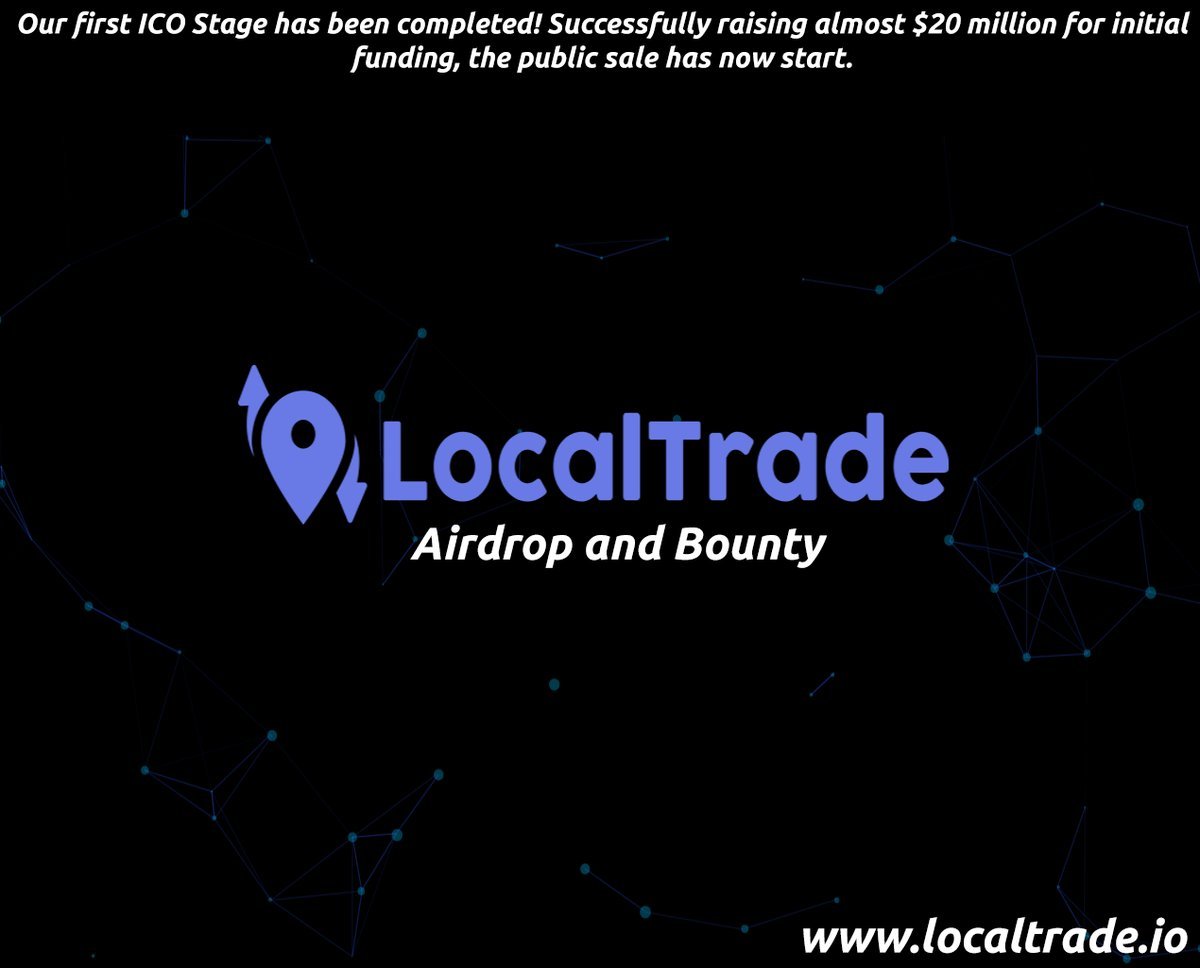 Airdrop Thread: https://bitcointalk.org/index.php?topic=4705085.0
Bounty Thread: https://bitcointalk.org/index.php?topic=4686281.msg42285269#msg42285269
MY BTT