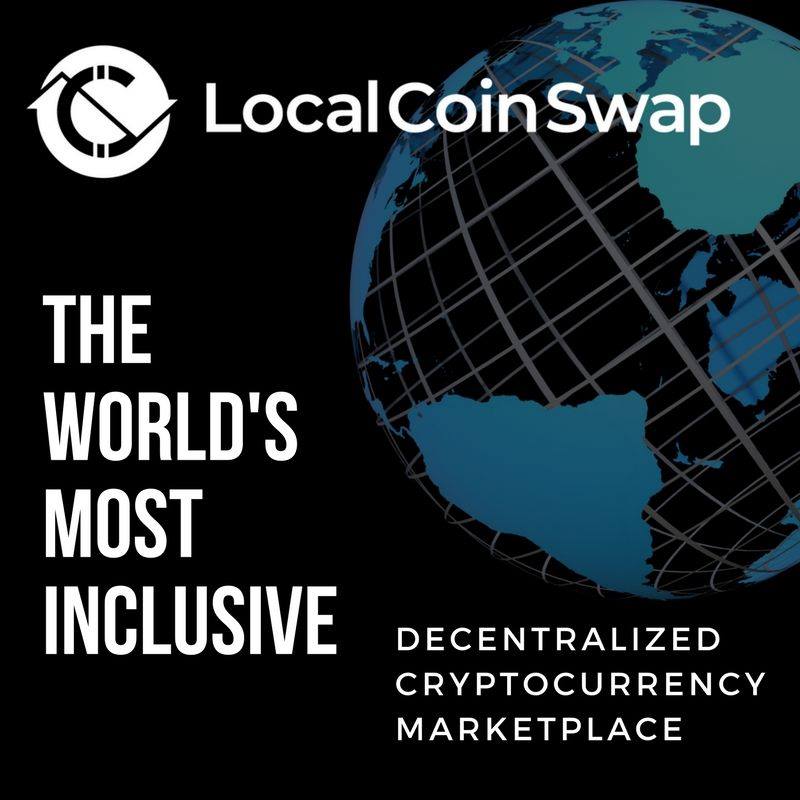 LocalCoinSwap Together we will create
the most inclusive and expansive peer-to-peer exchange in the world.
LocalCoinSwap (LCS) is a decentralized marketplace which allows buyers and sellers to tradedirectly in any cryptocurrency using any method of payment. provides a safe, uncomplicated and fast peer-to-peer (P2P) trading platform, allowing users to freely exchange without unnecessary verification requirements or waiting times. The platform utilises a secure escrow system that solves the inherent trust issues of online P2P trading.
LocalCoinSwap is holding a crowdsale event of LCS Cryptoshares. Cryptoshares are a digital asset made by the LocalCoinSwap platform, in addition to all profits made by Local Business Coins umbrella. Cryptoshare holders will additionally receive airdrops of new ICO tokens listed on the LocalCoinSwap platform.
The platform implements a novel approach to traditional company ownership by LCS Cryptoshares LCS Cryptoshares.
This asset entitles investors to regular dividend payments denominated in all of the currencies traded on the platform. Holders of the Cryptoshare may also participate in the long run vision and decision making of the company itself through democratic voting in a proof-of-stake system.
This replicates the dividend payments and shareholder voting of traditional companies, with the added benefits of blockchain technology and decentralization.
Funds raised from the crowdsale event will be used to expand and speed up the development of the LocalCoinSwap platform and support the number of cryptocurrencies which the platform is able to support on release.
Centralized cryptocurrency exchanges in their current form fraught with inefficiencies, security risks, long wait times and unreasonable verification requirements. This results in high barriers to entry for a huge number of potential users. Commonplace also are unethical business practices including insider trading, front running, and deceptive pricing.
As long as these problems exist, there will always be a demand for P2P marketplaces. P2P marketplaces provide direct access between buyers and sellers, which represents the truest form of free market trading.
The future of the digital currency ecosystem relies on the development of a robust P2P exchange which supports a diverse choice of cryptocurrencies. The innovative distributed ownership model offered by LCS Cryptoshares will bridge this gap in the market, while delivering the profits of the platform back into the hands of its users. In addition, LocalCoinSwap will be the catalyst for expansion of the cryptocurrency market by enabling new users through the elimination of all barriers to entry.
General description
CODE TOKEN LCS
PRICE PER LCS0,0004 ETEREUM (ETH) (1 ETH = 2500 LCS)
MAXIMUM SUPPLY LCS100,000,000
AVAILABLE THROUGH PRE-ICO / PRESALE / ICO70.000.000
TOKEN FREEZE All not sold.
CURRENCY PAYMENT
Ethereal (ETH), Bitcoin (BTC), Litecoin (LTC), Bitcoin Cash (BCH), Dollar (DHH), US Dollar (USD), New Zealand Dollar (NZD), Canadian Dollars ) & more.
SOFTWARE 500,000 US Dollars (USD)
TRUE HARD TOP 20,000,000 US Dollars (USD) (remaining token destroyed)
BONUS STRUCTURE By community
TRANSPARENCY Open source (public GitHub)
Allocation of shares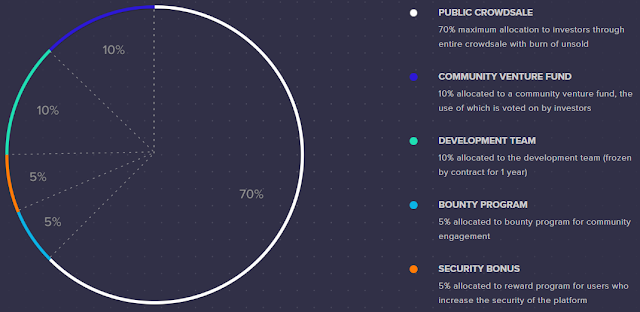 Use of funds raised from Cryptoshare issuance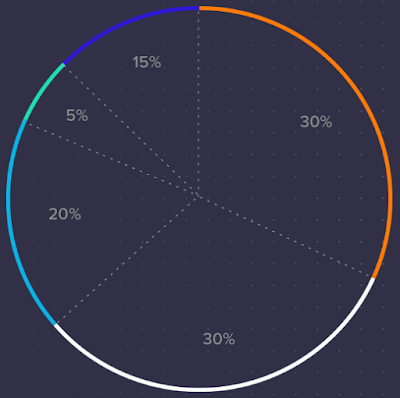 PLATFORM DEVELOPMENT
Used for further development and expansion of the platform. This will enhance the scalability and the number of features which will be offered on initial launch.
SECURITY
Allocated to increase the security of the platform. LocalCoinSwap offers trading in a large variety of digital assets. To protect against all possible threats. A large allocation of revenue from the local security provider LocalCoinSwap is a safe platform on which to trade.
BUSINESS DEVELOPMENT & MARKETING
For business development, marketing & advertising. LocalCoinSwap will implement broad marketing & advertising strategies to increase the user base of the platform upon launch. These strategies are refined and focused campaigns based on data and analytics gathered during the Cryptoshare issuance.
COIN ADDITION
Allocated exclusively for the addition of new coins. LocalCoinSwap aims to provide the maximum diversity of trading options upon launch and will hire dedicated staff solely to investigate and implement new cryptocurrencies.
ADMINISTRATION
Allocated for administration costs incurred during the final development of the platform.
Roadmap
. 2015 DECEMBER 2015 Company incorporation
. 2016 SEPTEMBER 2016 Initial team members established
. 2017 MARCH 2017 Concept development
. AUGUST 2017 Development on exchange begins
. 2018 FEBRUARY 2018 Official whitepaper launch
. FEBRUARY 2018 (LATER ON) Pre-ICO
. MARCH 2018 Presale
. APRIL 2018 Cryptoshare ICO
. MAY 2018 Submission for exchange listings
. JUNE 2018 Early investor access to platform
. JULY 2018 First Cryptoshare holder vote
. AUGUST 2018 Launch date for exchange
. OCTOBER 2018 Integrated REST API
. 2019 JANUARY 2019 Mobile trading application
. 2019 FEBRUARY 2019 Start of dividend distributions
For More Information:
Bitcointalk: