LocalCoinSwap is the world's most inclusive exchange. There is no discrimination, instant signup, and no verification required. The trading interface is safe, easy, and fun.
LocalCoinSwap features a completely distributed peer to peer trading system. There are no centralized bank accounts, no verification requirements, and no restrictions on trade.
LocalCoinSwap distributes 100% of the sites profits to holders of Cryptoshares on a 1-to-1 basis, through a blockchain-based decentralized dividend application.
LocalCoinSwap will open with a minimum of the 10 most traded cryptocurrencies, expanding continuously to integrate more. The funds raised in the crowdsale are being used to increase the selection of currencies supported at launch.
The Cryptoshare Benefits are:
• DIVIDEND INCOME STREAM
LocalCoinSwap decentralises the most crucial part of the exchange: the profits. Cryptoshare holders receive guaranteed rights to 100% of the profits from trades on the LocalCoinSwap exchange.
• ACCESS TO AN ENTIRE PORTFOLIO FROM HOLDING A SINGLE ASSET
Cryptoshare holders receive profits in all of the cryptocurrencies traded on the exchange, an income stream denominated across an entire portfolio of digital assets.
• CRYPTOSHARE HOLDERS RUN THE EXCHANGE DEMOCRATICALLY IN A PROOF-OF-STAKE VOTING SYSTEM
An open source democracy contract hosted on the blockchain publicly tallies votes on user-submitted issues to decide the operation of the exchange.
• CRYPTOSHARE HOLDERS RECEIVE AIRDROPS OF NEW ICO TOKENS LISTED ON THE LOCALCOINSWAP PLATFORM
LocalCoinSwap provides a listing service for new ICO tokens to allow them to launch on the LocalCoinSwap platform or raise pre-ICO and presale funding. When new tokens are listed Cryptoshare holders receive an advance airdrop, as well as access to special offers on new listings.
General Overview
TOKEN CODE
LCS
PRICE PER LCS
0.0004 Ethereum (ETH) (1 ETH = 2500 LCS)
LCS MAXIMUM TOTAL SUPPLY
100,000,000
AVAILABLE THROUGH PRE-ICO/PRESALE/ICO
70,000,000
TOKEN BURN
All unsold
TOKEN FREEZE
All developer tokens for 1 year
PAYMENT CURRENCIES
Ethereum (ETH), Bitcoin (BTC), Litecoin (LTC), Bitcoin Cash (BCH), Dash (DASH), Ethereum Classic (ETC), US Dollar (USD), Euro (EUR), British Pound (GBP), Australian Dollar (AUD), New Zealand Dollar (NZD), Canadian Dollar (CAD) & more
SOFT CAP
500,000 US Dollar (USD)
ABSOLUTE HARD CAP
20,000,000 US Dollar (USD) (remaining tokens destroyed)
BONUS STRUCTURE
Community based
ALLOCATION OF CRYPTOSHARES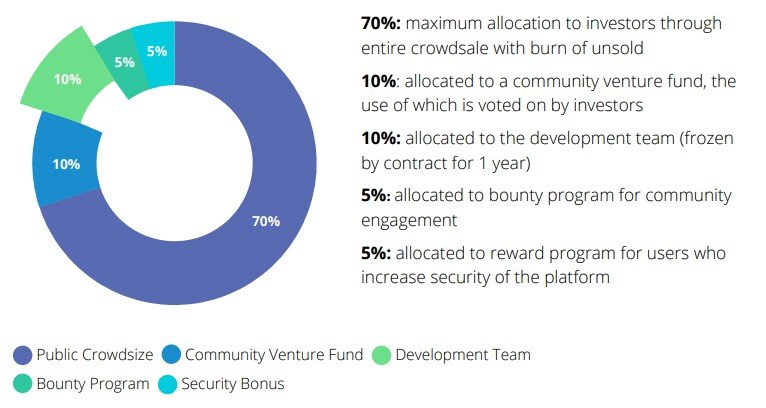 THE MARKETPLACE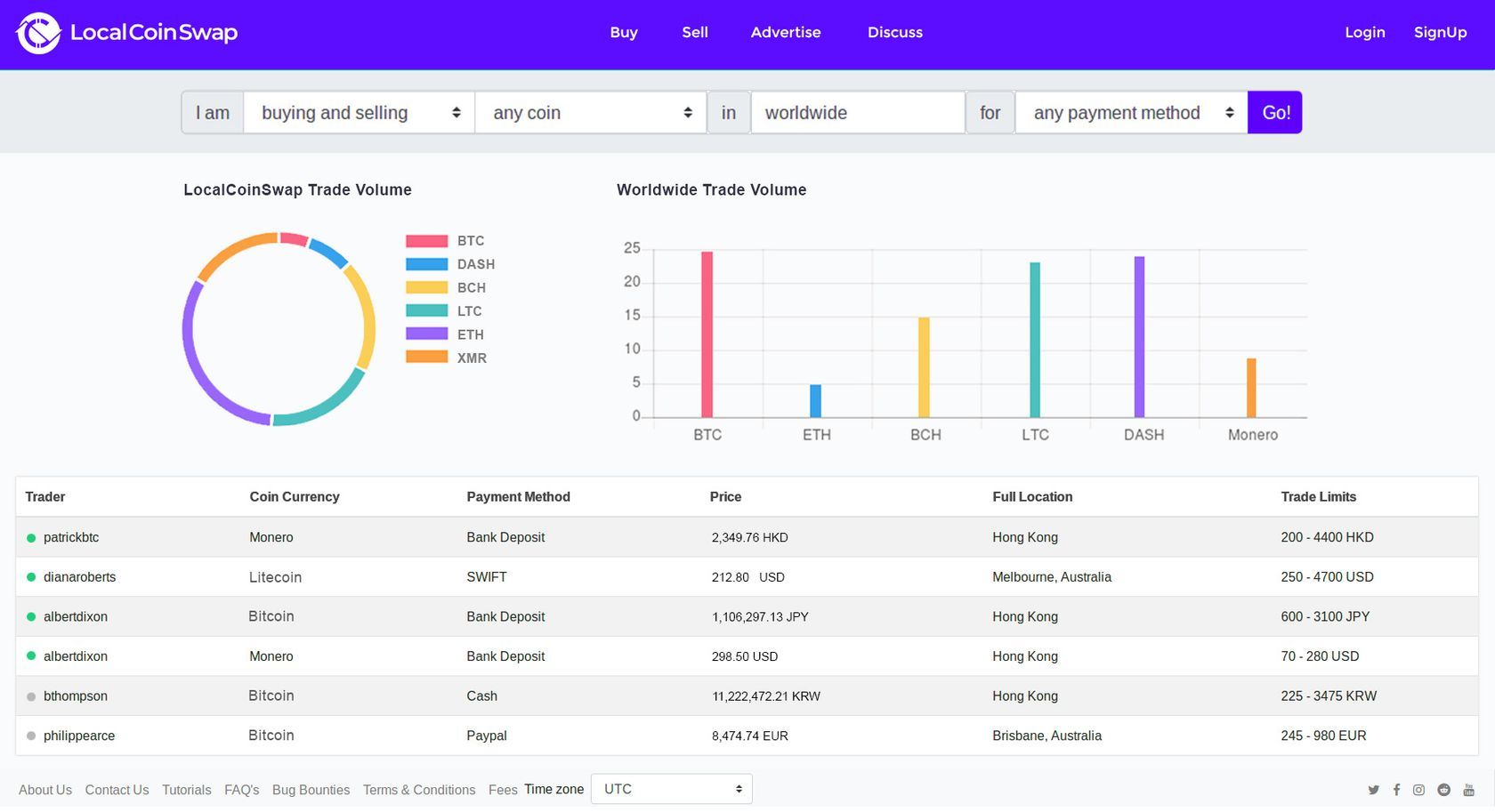 CROWDSALE BONUS STRUCTURE
The presale period will run with a bonus allocation of 40%. The presale will be closed immediately if 10,000,000 Cryptoshares are distributed. During the crowdsale period funding milestones have been set at each $5,000,000 increment.
As each increment is reached all existing purchasers of the crowdsale event receive an additional 5% airdrop of Cryptoshares to be distributed once the crowdsale closes. These airdrops are also distributed to presale purchasers, but not to Cryptoshares held by the development team, security/bounty fund & new venture fund.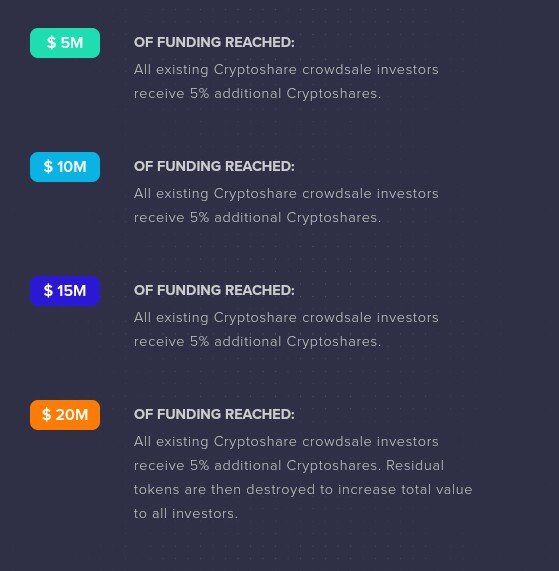 For more information, please visit:
Website: http://www.localcoinswap.com/
Whitepaper: https://www.localcoinswap.com/LocalCoinSwap_whitepaper_v1.0.pdf/
Telegram: http://t.me/localcoinswap/
Facebook: https://www.facebook.com/localcoinswap/
Twitter: https://twitter.com/localcoinswap_?lang=en/
Medium: https://medium.com/localcoinswap/
Reddit: https://www.reddit.com/r/LocalCoinSwap/
Steemit: https://steemit.com/@localcoinswap/
Linkedin: https://www.linkedin.com/company/localcoinswap/
Author: Crator Touch
My BitcoinTalk Profile: https://bitcointalk.org/index.php?action=profile;u=1612381