LOLIGO – World First ICO Safety Ecosystem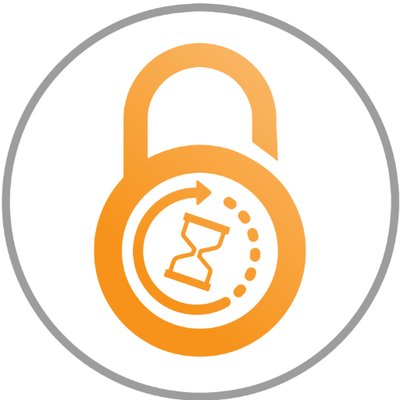 Good day to all! Get introduced to most secure crowdfunding LOLIGO platform which offers all the required tools for a successful and professional ICO.
What

is LOLIGO?
Loligo is a decentralized launching platform for ICOs that is fair, peer-to-peer and blockchain-based. Blockchain implements smart contracts permitting a phased release of funds collected for the ICO while, at the same time, a collective right of withdrawal.
The token is both mineable and environmentally friendly, consuming little energy
thanks to dual mining. Miners can sell the tokens on recognized exchanges, and individuals will be able to use them to participate in fundraising, including those affiliated with the ICOSafe program. A range of services is available to facilitate the governmental adoption of ICOs. The platform is open source and free.
Loligo is a revolutionary platform that ensures the smooth operation of ICOs through
innovative staggered contracts and under the control of the participants. Loligo allows both community and centralized approaches while reaping the most benefits. In practice, it's a cryptocurrency based on a public and open-source blockchain, run by a company that serves as a legal representative.
This formula allows users to:
Finally Solve the ICO safety problem, known as DAICO.
Add controls and access constraints to the blockchain
Require standards in the launch process and the code of contracts
Streamline the launch process by defining steps and imposing rules
Establish a fair management model incomparable with the famous DAO
Ensure optimal performance, thanks to the dedicated ICO network
Prepare for the formal adoption of ICO by nations
Features
Several features distinguish Loligo from other tokens and cryptocurrencies on the market:
Mineable
Loligo is a public and open source blockchain that targets a community-wide adoption. The main token is mineable. A minimum value proportional to expended energy is guaranteed.
Store of Value
Unlike "utility tokens," whose emission is controlled by a single line of code, Loligo is a true digital media value storage, just like gold or Bitcoin.
Limited Supply
The number of Loligo tokens is set in advance. No changes are permitted. No hidden inflation is created. The scarcity of tokens over medium and long terms ensures guaranteed returns on investments.
Deflationist
As with Bitcoin, issuance of Loligo decreases with increasing difficulty that adapts to the overall hash rate.
No Extra Premining
Several currencies have used premining. This practice is related to reservation scams and abuse of unsold tokens often kept after the ICO. Loligo is an exception, mining only the quantity of tokens sold during the ICO.
Miner-Oriented
Unlike many famous cryptocurrencies whose mining portion reserved by the founder sometimes reaches 20%, such as Zcash, all compensation from Loligo mining is available exclusively to the miner.
Fair
Through its staggered contract, Loligo is the only way to ensure a fair and balanced relationship between the project launcher and investors.
Decentralized
Loligo is not influenced by any entity or agency. The DAO concept is totally removed from the governance protocol.
Dedicated Network
Unlike other currencies, the Loligo blockchain is dedicated exclusively to the launch of ICOs.
Security Governance
Despite widespread, common adoption, policies and decisions related to the evolution of more traditional currencies remain unclear. Loligo ends any interpretation and introduces security governance.
Professional Support
Through its parent company, Loligo offers direct professional support to investors. This includes complete support, expertise, auditing, or even code writing.
Next-Generation Tools
Absent quality tools, monitoring, and management of blockchain ICOs today remains difficult or impossible. Loligo offers a set of new-generation tools like Smart Explorer, allowing monitoring of an entire portfolio.
Solutions
Allows the ICO launcher to edit, check, test and publish its LCC contract on the blockchain.
An online service to manage ICO campaign through an intuitive graphical wizard while offering the classic features of the dashboard and much more
This component lists ICOs and associated labels and allows the direct token purchase.
All ICOs are verified by our experts and through automated real-time analysis, results are available in the benchmark tool.
This is a private cryptocurrency exchange that supports all ICOs launched via the LOLIGO platform.
Allows the purchase and storage of LOLIGO tokens, participation in different ICOs, portfolio monitoring, and voting for or against current projects.
Token distribution
The total number of sold tokens is 16M. Tokens sold during the ICO will be automatically reported on the final blockchain. Since the final currency is not an ERC-20 token, all ERC-20 tokens will be burned as soon as balances are reported on the main blockchain. The information provided regarding the creation, processing and allocation of tokens represents the current plan. The distribution plan is subject to change; any changes to it will be officially announced via our social channels.
Crowdsale
The sale is executed using a public smart contract, the sources will be available online. Since the token sale is automated, the tokens purchased are immediately transferred to the buyer's address. The duration of the transaction depends on the network load and the amount of gas available. The purchase fees are the responsibility of the investor.
Refund
If the Softcap is not reached, all purchases will be refunded. Refund starts immediately at the end of the crowdsale and available during one month. Since the refund is a transaction, the associated costs are charged to the investor.
Total ICO supply: 16M
Technology: ERC-20 then Loligo Blockchain (see roadmap)
Available for purchase: 11.2M
Accepted currency: FIAT/ETH during private sale. FIAT, ETH, BTC, LTC in public sale
SoftCap / HardCap: 0.95M$ / 12M$
Initial rate: 1 LLG=0.003 ETH (±1.07$)
Roadmap
The activity timeline displays upcoming activities.
POC Net Up and accessible

Oct 2018

Net to test concept

ICO Crowdsale

Jan 2019

Public Token Sale

Test Net Up

Mar 2019

Net to test blockchain

Token Exchange Listing

May 2019

Listing ERC-20 Token

Public Consortium Mainnet Launch

May 2019

Public Net – No Mining

Fork & Token Distribution

June 2019

Fork and LLG Token Distribution

First Fidelity Airdrop

June 2019

Mined Token Distribution

Platform Launch

July 2019

Launch of LOLIGO Platform

Final Exchange Listing

July 2019

Listing of Mineable LLG Token

Main Net Up

Aug 2019

Public Mining Node

Second Fidelity Airdrop

Sept 2019

Extra Reward for Early miners
Loligo ensures that funds are not stolen by the hackers/fraudsters during fundraising.
The focus of the developers is to create a platform that allows ensuring the security of investments in ICO. Therefore, do not miss your chance! Join the real working project!
More information:
WEBSITE: https://loligo.co/
WHITEPAPER: https://loligo.co/assets/doc/LOLIGO-EN-V0.68.pdf
ANN thread: https://bitcointalk.org/index.php?topic=4847741.0
TWITTER: https://twitter.com/Loligo_co
FACEBOOK: https://www.facebook.com/loligo.co
TELEGRAM: https://t.me/loligoico
My bitcointalk profile link: https://bitcointalk.org/index.php?action=profile;u=1705618