LUCEM ISKRA : A PLATFORM OF HOPE
We will provide Article to present the " ISKRA" project to potential platform participants and those who are interested in contributing to its development. The information listed below may not be complete and does not imply any contractual relationship. The main purpose is to provide information to everyone, so that they can determine whether they are willing to analyze the company with the intention of obtaining token or invest.
New fund for children
The Foundation's efforts aim to create a new mechanism that allows the use of cryptocurrency opportunities and the development of effective methods and methods to work with those in need.
The foundation's main activity will provide assistance for the purchase of medical equipment and medicines for medical centers and hospitals around the world.
But the foundations must be decentralized!
Decentralized social projects and a secure currency are the keys to a healthy future.
The resources of the foundation cannot be used for the purchase of weapons or for propaganda.
The foundation has a goal: to help children!
Video :
A modern way of charity
Traditional methods of donating to charities that use bank or credit cards, mobile payments, bank transfers and cash deposits are far from risk-free.
There is no guarantee that your contribution will actually be
go towards the goal.
ISKRA allows us to maintain transparency in the activities of the foundation.
When you buy our tokens, your investment is protected
from the value of diamonds.
At the same time, you are helping the foundations effortlessly.
With ISKRA your contribution to the foundation is guaranteed and at the same time your investment is protected.
Outline of a project
We believe we can call this path "ICO v3.0"
We want every project that enters cryptocurrency to reserve 10% of the coin or the coin validator to be transferred to social programs!
This is the only way that society can really influence its future. Example: if the creator of Bitcoin had founded a social foundation and transferred 500,000 coins in the beginning, today that fund would have had $ 3.1 billion.
And the people themselves would have been able to spend this money on social programs — independent of the government and the bankers.
ISKRA is a real possibility for our society to be a modern society with social responsibility!
What makes ISKRA so special?
Reliability
Built on blockchain technology and using smart contracts,
ISKRA is one of the safest, most reliable and secure digital currencies of the future.
charitable
ISKRA was created as a cryptocurrency that allows you to create a financial base for a 
charitable foundation
 to help children around the world.
profitable
Based on our forecasts, we expect the value of ISKRA to grow continuously.
For this reason, we believe that ISKRA is an ideal investment opportunity.
THE PROBLEM
Children need new methods to get help.
The Lucem team noted the need to make a difference
in solving the social problem of needy children.
For heaven's sake, we can and should take advantage of it
of new technologies.
Lucem's team was the first to see
an opportunity to improve fundraising
process using digital technology.
THE SOLUTION
Community of Lucem of Hope
The foundation is a decentralized platform
where each user can propose a project.
You chose who to help and how.
Lucem uses criptovaluta with the obiettivo
give it to a charity.
Principles Of ISKRA
WIN-WIN: The platform runs on a win-win feature, where everyone wins in their dealings with the platform, starting from the business class to the children.
Quick and Convenient : It is quick and convenient where no time is wasted
Accessibility and Safety: There is no need to beat about the bush, or long hard protocols, it is highly accessible and safe.
Honesty and Profitable : the platform places honesty in a high place, it is very important that their customers and users trust them.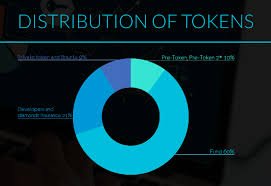 Token Distribution
Total amount of token released 300,000,000
Private token and bounty 9%
Pre-token *2 10%
Developers and diamond insurance 21%
Fund 60%
Diamonds insurance 20%
Developers 80 %
Conclusion
The ISKRA LUCEM platform is a charitable platform that is interested in making the world a better place, removing the children from the street, bettering healthcare centers and boosting business, they will be backed up by diamond and Ethereum blockchain, in no time soon they will make sure that good healthcare and hospitals are built and put in place, for those people considering helping the homeless children this is a gigantic opportunity right in front of your eyes.
Useful Links
Whitepaper: http://bit.ly/iskra_wp
Website: https://iskra-coin.io/
Website: https://lucem.fund/
author:
leeminho11
https://bitcointalk.org/index.php?action=profile;u=2603049
0xbcB5965bFd153A78f7552F37Ce18494066B14059