Lucre (LCR) Project An algorithmic trading platform on the BLOCKCHAIN ​​Network
There is an outgoing debate in the cryptocurrency community about the merits of day trading cryptocurrencies as opposed to holding or "HODLing" them. The strategy of buying a cryptocurrency and then holding it for a long term hasn't been successful recently. The market of cryptocurrency is sometime too dynamic to predict. This make many trader play safe and sometime feel unsure of what to do next. Cryptocurrency trading that is run based on instinct or experience only might not give a good result.
Performance of just holding was great only in good times when the market kept going up but it turned sour after its peaking on Dec 18th 2017. Bitcoin has taken a big dive from its peak at almost $20,000 to hovering around $7,000 a coin for some time now. Other cryptocurrencies such as Ethereum and Ripple, have fared worse, down 80 percent and 92 percent, respectively. Many of those caught up in the crypto fever of late 2017, who bought coins close to their peaks, like some of the cryptocurrencies themselves, now lost 90 percent of their money.
There is a long list of advantages to having a computer monitor the market for trading opportunities and execute trades. LUCRE is an automated algorithmic trading system based on statistical analysis of data from the last 5 years (for BTCUSD). Automatic trading, it is possible to set specific rules for both trading entries and exits which, after being programmed, can be automatically executed via a computer. After the rules are established, the algorithm monitors the market to find buying or selling opportunities based on the specifications of the trading strategy. Depending on the specific rules, as soon as the trade is entered, each order to stop the cessation of the protector, stop the trailing and the profit target will be automatically generated. In fast-moving markets, this instant entry order can mean the difference between a small loss and a catastrophic loss if the trade moves against the trader.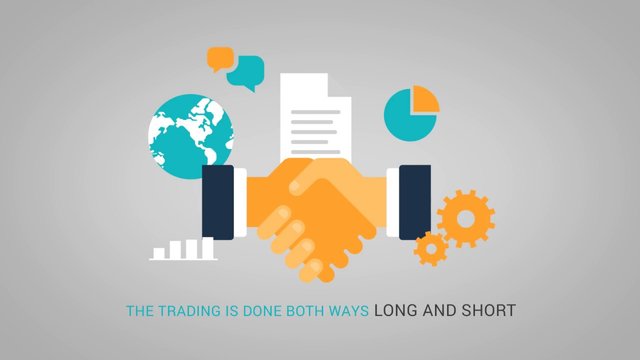 LUCRE is a project with the ability to generate revenues in all kinds of market conditions through buying and selling with every good opportunity. Even in a current scenario of not so profitable crypto market, Lucre attempts to make a profit by making short-term trades through its Lucre trading Algo that runs on a Metatrader trading platform. The interested investors can purchase the LCR token through the upcoming Token Sale that will track the performance of the Algorithm. The price will be updated regularly to accurately reflect the value of the underlying Crypto assets being traded by the Algo. A participant can trade on the exchanges which will list the LCR token.
ABOUT LUCRE :
HODL may have come up as a mistaken spelling of "Hold" but it was quickly embraced by the crypto community and, like many other things in the crypto world, took on a life of its own. From humorous beginnings to classic internet memes, HODL has swung back and forth in debates. Should you HODL crypto or should you trade it? In other words, should you keep your crypto as a long-term asset or you advantage of volatility in both directions?
Trade, Holding a Cryptocurrency hasn't been the best way to increase your wealth lately. LUCRE has been building a trading algorithm (Algo) which tries to outperform the performance of just HODLing the Cryptocurrencies. The trading is done both ways long and short. Even when the market is going south the Algo attempts to make profit by shorting it.
LUCRE trading system is developed by a team with 8 years of algorithmic trading experience. The trading strategy utilizes complex quantitative models and algorithms.
LUCRE Token's value is not based on speculation but rather the product benefits and net asset value backed by the performance of an algorithmic Cryptocurrency trading with real funds. LUCRE's utility token is called LCR. It can be traded at any time, holdings are fully transparent.
LCR is a utility token which initially can only be acquired during the Token sale event which is a one off, closed cap offering. A 40% of the total crowdsale is allocated to the trading pool, and then awarded proportionally to the Token sale participants. 75% of profit generated by the algorithm will be distributed to the Token sale participants. During the time the Trading Pool has losses, participants simply receive no compensation. Profits will be paid as a quarterly fee in ETH to the participant's assigned wallet. The other 25% will be reinvested in the Trading Pool to increase the fund capital, and consequently increase the next benefits that are generated.
LCR tokens provide premium membership and limited access passes. Once you have these tokens, you are able to earn money combining several options.
LCR is an ERC20 token based upon the Ethereum blockchain. Operating on the blockchain allows for global accessibility, 24/7 trading, transparency, public verification of LUCRE's trading performance. The tokens value is linked directly to the underlying cryptocurrency trading performance.
MARKETING AND PARTICIPANTS 'ATTITUDES :
The LUCRE team will invest significant time and effort in Tok Token marketing marketing, focused on participants in the traditional financial sector, by producing information sheets, explanatory videos and planning documents that are easy to understand. LUCRE will concentrate its efforts on marketing exclusively in unregulated markets. No encouragement or invitation will be held where participation is prohibited or is likely to be banned in the near future in order to remain in compliance with local legislation.
LUCRE ROADMAP
LUCRE TEAM & ADVISORS BOARD
For more information about this project, please! follow the link bellow :
WEBSITE: https://www.lucretoken.com
ANN TREAD: https://bitcointalk.org/index.php?topic=4959492.0
WHITEPAPER:https://www.lucretoken.com/docs/Lucre_WhitePaper_EN.pdf
FACEBOOK: https://www.facebook.com/lucreToken
TWITTER: https://twitter.com/LucreToken
TELEGRAM: https://t.me/LucreToken
YOUTUBE:https://www.youtube.com/channel/UCtVIzNXdfTGYHUPV4eh8TEw
GITHUB: https://github.com/LucreToken
MEDIUM: https://medium.com/@LucreToken
REDDIT: https://www.reddit.com/r/LucreToken
AUTHOR: Eflatun
Bitcointalk : https://bitcointalk.org/index.php?action=profile;u=620958
ETH : 0x6c5B872Eae443Be3E1EA3EB14Eced751Bcd5E7b7