Lynked.World
Lynked.World
 Changing Digital Identity Trust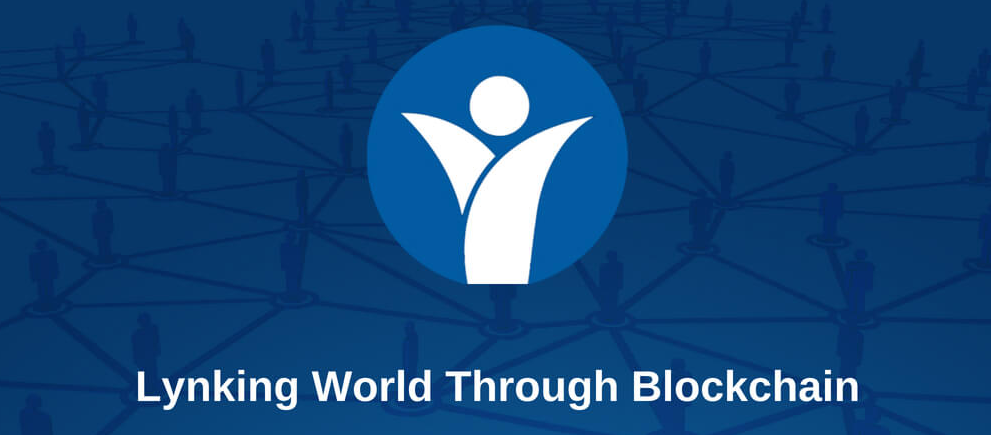 Kita semua tau bahwa kepercayaan bagi semua orang adalah hal yang penting, karena dengan kepercayaan, secara otomatis kesetiaan pun ikut terbangun. Kepercayaan juga bukanlah hal yang mudah untuk dijalani, namun, dari masing-masing kita pasti akan mempertahankan itu
Lynked.World  is a platform built on Blockchain Technology to verify digital identity, education and professional experience. Blockchain security provides an indisputable digitally verified information block that has never been compromised. This platform allows users to control their digital information and share directly with companies, institutions & businesses. We are moving towards a global platform that not only serves the purpose of digitizing identity but will also be a trusted professional network.
Our mission is to provide a safe platform for individuals and institutions to own, control and share identities that are digitally trusted.
Lynked World  's  main  features make it different from the others!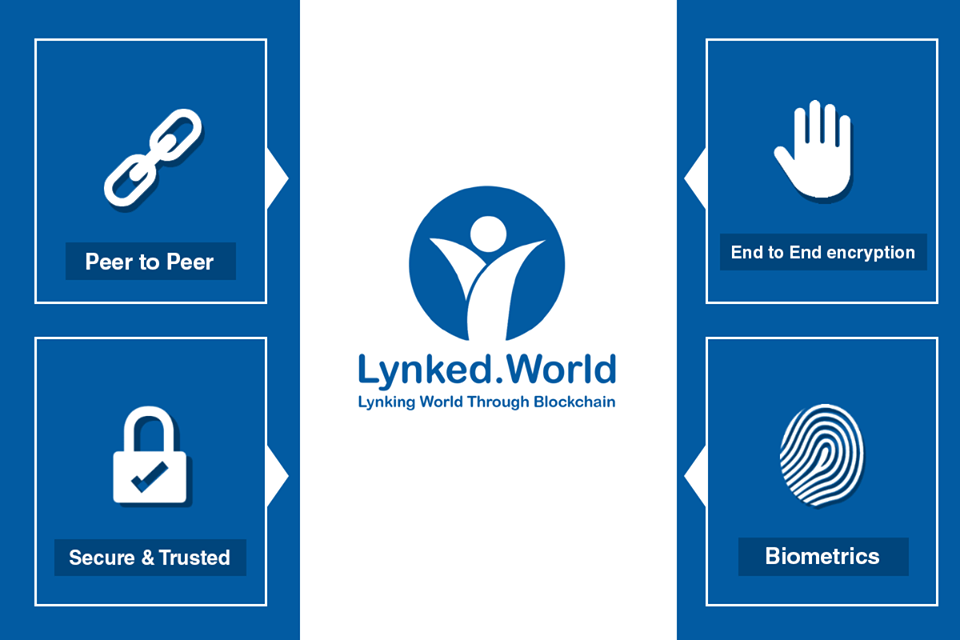 A safe and trusted digital identity for all situations and objectives

Peer to peer documents and data verification that utilizes blockchain technology that cannot be changed

One source of truth for verified data that ensures verification and authenticity of verification

Digital identity based on KYC process capabilities

Maintain total data control in the hands of the owner and the ability to share data with approval

Removes the need for repeat verification for the same profile, maintaining a clear verification history and accessible on the blockchain

Eliminating the need for intermediaries in data identification and verification steps.

Digital signature on documents using Lynked.World Digital Identity
Here at Lynked.World, our main principle is to overcome the "trust barrier" in digital identity, data and documents with the help of our blockchain-based application development platform.
Lynked.World solves critical problems faced by individuals and organizations in the digital world today:
The absence of a secure and trusted guaranteed identity from each individual and entity

There is no general premise for data trust and authenticity in various use cases

Inefficiency and increased costs because intermediaries are involved in the process

Inability to provide access to various types of services through digital platforms due to the insecure nature of digital identity and related data
Our platform is also intended as a one-window service where citizens can submit applications, and receive, various documents issued by the government, such as birth certificates, residence permits, etc. Durgapur and Bankura Municipal Corporations in India recently agreed to work with their citizens through the Lynked.World application to simplify and speed up the procedure for procuring digital documents and certificates.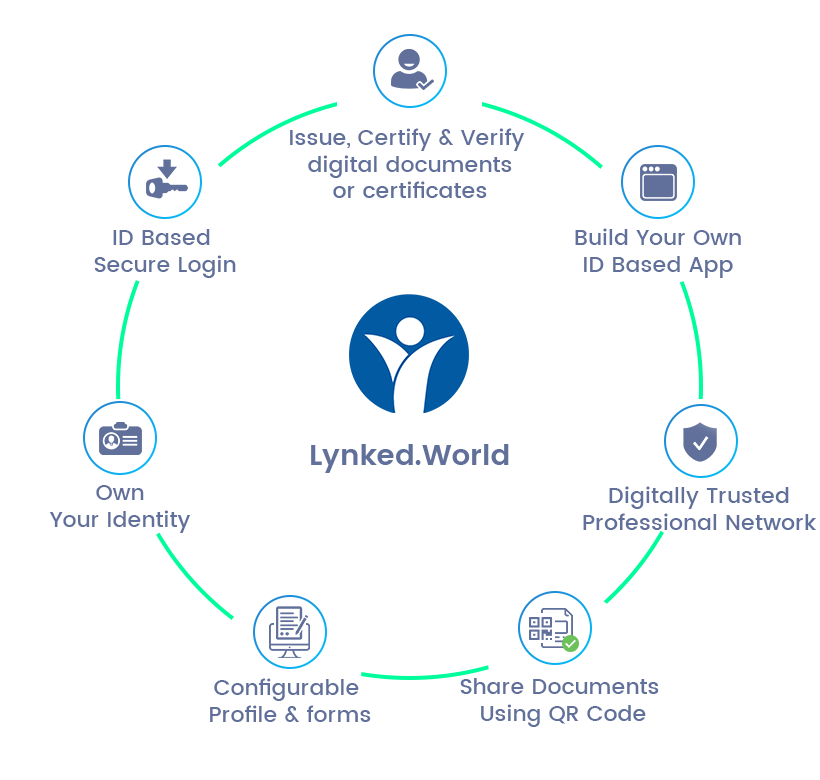 Timeline of Token Sales
LYNK token sales will begin on November 15, 2018 and continue until February 10, 2019. All sales have been broken down into 4 individual rounds with different discounts for the base price (0.35 USD) for each LYNK token.

Token Sales Details
Lynked.World Token (LYNK) is an ERC20 token based on the Ethereum platform.
Symbol Token – LYNK

Initial Token Supply – 200,000,000

Start Date for Public Sales – 15 November 2018 (09:00 GMT)

End Date – February 10, 2019 (11:00 GMT)

The number of tokens for sale – 150,000,000 LYNK

Token Exchange Rate – 1 LYNK = 0.35 USD

Soft Cap – 5.000.000 USD
Hard Cap – 25.000.000 USD

Acceptable Currencies – ETH, BTC
Unsold tokens
Each Indirect Token after selling a token (based on a hard cap of 150 million) will be transferred to the Community Reward Pool
Additional Token Distribution
The new LYNK token after an initial problem of 200,000,000 can only be generated from the backup based on the redemption of Lynk Boost Dollars to LYNK. After the total number of LYNK tokens issued reaches 500,000,000, the company will begin a repurchase program to buy LYNK tokens from the open market to be able to continue the "Community Rewards System".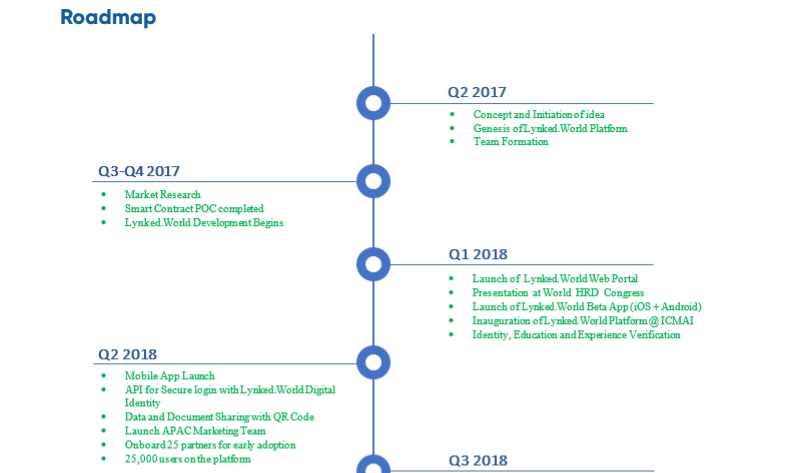 Until this is an explanation from me and to avoid all forms of fraud, please look for accurate and reliable information or visit the link I provided below:
WEBSITE: https://tokensale.lynked.world/
WHITEPAPER: https://tokensaledev.lynked.world/images/LynkedWorld_Whitepaper.pdf
APP: https://tokensaledev.lynked.world/#apps
FACEBOOK: https: // www .facebook.com / lynkedW /
TWITTER: https://twitter.com/LynkedW
TELEGRAM: https://t.me/lynkedW
btc name YosietoQingge
btc link profile https://bitcointalk.org/index.php?action=profile;u=2303937