Lynked.world: Establishing a reliable digital identity protocol
Greeting to you my readers. Am always happy to share with you the most promising ongoing project in the world of blockchain. Today in this edition of my article review, I will be giving out a brief overview of a project known as lynked world.
Our generation is rapidly changing ever since the introduction of technology to the ecosystem of the world. It might sound trite but the internet has gained more influence in every aspect of our life if you would sincerely agree with me. Our everyday activity has been integrated and currently, everything has gone digital. surprisingly, the world rapidly the digital form of living than the real-life system. So far, the digital way of living has proven to be more stress-free but sadly, quite a lot of activities still require the real-life way of performing tasks such as certificates issued by government agencies.

People still need to personally visit government offices and this is time-consuming. Degree Fraud, CV Fraud, Identity Fraud are on the rise. Additionally, Issues of certificates are still done in form of paper. In situations where documents and certificates are being issued digitally; their authenticity is still yet to be verifiable digitally.
The digital identification of an individual seems almost impossible resulting to the fact that the world currently lacks a platform established on the principle of verifiable documents and digital identities which could help eliminate lack of trust and authenticity of digital identities and digitally shared data and documents.
The blockchain has been the power technology towards this great achievement. Lynked.world in the other hand is adopting the unique features of the blockchain. The core aim of lynked.world is to bypass trust barriers in digital identities, data and documents with the aid of lynked.world blockchain based application platform.
Overview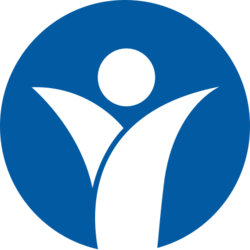 Lynked.world is a blockchain based ecosystem and development platform which delivers a multi-faceted platform for individuals and organization to own, control and share digitally trusted identity, data and documents in a secure and convenient manner. Lynked.world enables people and businesses to create custom-made forms and applications to supply completely different services to customers, without having to fret regarding the authenticity of shared data, documents and digital identities of the entities concerned in a very convenient and secure means.
All of the prevailing social platforms delivers straightforward networking, lacking the necessary mechanism to enforce the trust and authenticity of user identity, data, and documents shared in the platform. However, lynked. world platform is built on the core principals of trust and authenticity of digital personnel's and any digitally shared data excluding being a trustworthy network.
Five patent applications:
Configurable Form and Configurable QR Codes.
Blockchain-based multifunctional digital access card.
Blockchain-based verifiable communication channels.
Highly Secured transactions built on QR code and immutable identities
Blockchain-based attendance registration with immutable digital identities.
Lynked.world features
• Digital Identity
• Digital Wallet
• Dashboard and Dynamic Profile
• Configurable Forms
• Data sharing using QR codes
• Background Verification Platform
• Trusted Professional Network
• Job Portal
• Application Development Platform
Why own LYNK token?
KYNK tokens are core and only channel for exchange of value within the lynked.world ecosystem for any service rendered on the platform. Onboarding organizations will have to lock LYNK tokens in their personal digital wallets and spend for being able to utilize services rendered by the lynked.world platform.
NOTE:
No additional LYNK token will be created again, the number of tokens available is already fixed.
lynked.world Token Distribution
• Token Sale150,000,000 LYNK75.00%
• Founders & Management20,000,000 LYNK10.00%
• Advisors & Team10,000,000 LYNK5.00%
• Seed Investors10,000,000 LYNK5.00%
• Bounty & Marketing10,000,000 LYNK5.00%
Conclusion
Download the lynked.world mobile app from the apple or android App Store Take full control of your digital identity and data!. welcome to the new digital era.
important links
★ Web ★ Twitter ★ Youtube ★ Whitepaper ★ Telegram ★ APP ★ Facebook ★
Username: agunwa2337
profile link: https://bitcointalk.org/index.php?action=profile;u=2355933