Magus – The First Ever Dual Blockchain Platform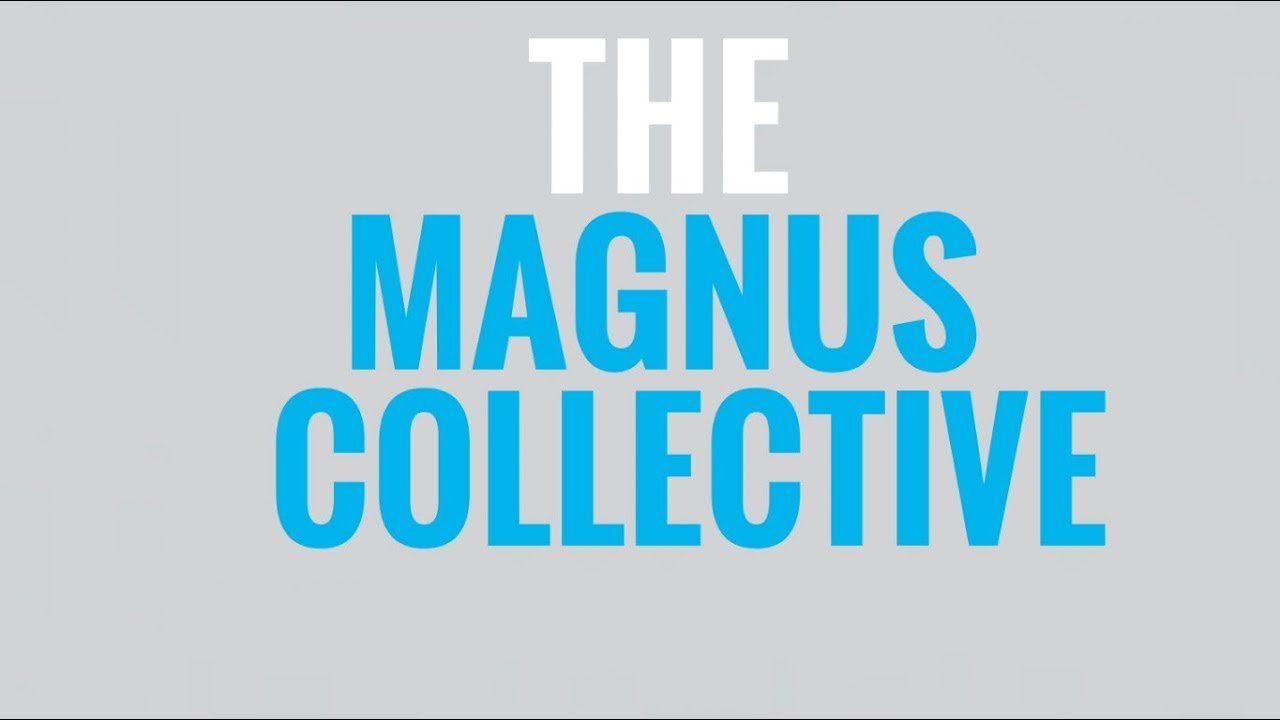 Blockchain truly is a mechanism to bring everyone to the highest degree of accountability. No more missed transactions, human or machine errors, or even an exchange that was not done with the consent of the parties involved. Above anything else, the most critical area where Blockchain helps is to guarantee the validity of a transaction by recording it not only on a main register but a connected distributed system of registers, all of which are connected through a secure validation mechanism.
The blockchain is an incorruptible digital ledger of economic transactions that can be programmed to record not just financial transactions but virtually everything of value. Blockchain technology is like the internet in that it has a built-in robustness. By storing blocks of information that are identical across its network, the blockchain cannot be controlled by any single entity and has no single point of failure. The internet itself has proven to be durable for almost 30 years. It's a track record that bodes well for blockchain technology as it continues to be developed.
Since the advent of industrial revolution, our economy has come to rely on technological advancements significantly. This has been accelerated by the onset of the information age, the era we currently are in. For information to be successfully shared and utilised, systems have inevitably been moved towards automation, which on the other hand relies heavily on artificial intelligence.
The Magnus Collective is a platform that brings together automation of systems and blockchain technology. The latter is the technology that made Bitcoin possible. Within the collective, services, skills and products can be purchased or leased without the need for a centralised controller. The Magnus platform will be able to negotiate and transact with other block chain or non-block chain based network that will come in the future using gateways called Portals. Portals will ensure that even if Magnus does not obtain leadership in terms of the network – Magnus will never become obsolete or outdated . Portals will translate the negotiation and requests between different networks and open up Magnus to all the external networks that are being created. With the use of Magnus platform, companies, organizations, and individuals will be able to empower their sensor networks, Robots, AI agents, hardware and human agents to participate in markets, buying and selling goods and services. No longer must all these agents exist in isolation, only capable of operating within a specific company, vertical or domain.
It is wonderful to know that agents can use Magnus markets to trade information, sensor feeds, platforms, analytical capabilities that previously needed to be created from the beginning. Agents can also use Magnus markets to monetize their own assets, information, skills and learning to create tremendous value from proprietary information, algorithms, and functionality. This is a major opportunity and a lot of great experts are now working for MAGNUS.
The Pros of Magnus
Simplified management of artificial intelligence, as well as to collaborate with others using distributed Blockchain network.
Subjects may form under subjects that will lead to a significant increase in efficiency and effectiveness.
The interaction between devices with artificial intelligence will lead to the emergence of intelligence and capabilities that no other platform can not transparently available to all users.
The possibility of combining several persons for a common goal instead of mindless competition. Plus, accelerated data processing with the issuance of the necessary result.
Collective incentives. All persons who are part of the platform will be able to jointly implement innovation. Magnus already working in research in various fields such as healthcare, manufacturing, home life, agriculture and others.
Magnus additional business ideas
Now we shall present technological developments that Magnus plans to take:
Magnus Vulcan – model has a set of working prototypes with the implementation of robots, AI, and IOT on the block chain. Block chain already demonstrated known multinational companies and companies. The model is based on the Ethereum  platforms, IPFS and Aragon.
To implement the business model Magnus plans to use Javascript and Python with an API to interact with the block chain, other agents and the integration of AI using Python modules or JSON-RPC.
Magnus also implements smart tokens for contracts and economic logic.
Token Information
For the domestic money circulation were created two tokens Dual Token Robotics are built on two platforms: Ethereum (MGS) and NEO (MGSN). ERC20 protocols used by Ethereum for MGS and nep-5 from the NEO.
NAME token (NEO)- MGSN
NAME token (ETHEREUM)- MGS
ISSUED- 1 billion MGSN + 118 200 000 MGS
FOR SALE- 500 000 000 MGSN + 59100000 MGS
HARD CAP – 30 000 ETH
SOFT CAP- 1000 ETH
DATE- February 5, 2018. June 30, 2018.
Accepted- ETH, NEO, GAS
PRICE- 1 NEO = 679 MGSN, 1 GAS = 217 MGSN, 1 ETH = 620 MGS
ROADMAP TO A FULLY AUTONOMOUS SYNTAGMA
In the early phases of network development, the Collective key management will make some of the governance decisions, which then will be migrated over to a purely democratic governance as the collective evolves.
Changes to the Syntagma are called Amendments. Major changes are called primary amendments and minor changes are called secondary amendments.
The following is the timeline for the Syntagma evolution
Years 2017-2019 :
Magnus Vulcan, Romulus , Klingon, and, Talaxiana. The first two years preceding the token sale, primary and secondary amendments are to be determined by Magnus Collective Leadership, in accordance with the by-laws of the Collective installed at time of network inception.
Years 2020-2021 :
Magnus Kazon and Ocampa
For primary amendments in the operation of Magnus Collective : Agreement of the Magnus
Collective Leadership, plus 51% majority of MGS token holder votes.
For secondary amendments in the operation of Magnus Collective: 51% majority of MGS token
votes.
Years 2022 Onwards :
Magnus Axanar
For primary amendments in the operation of Magnus Collective : 71% supermajority of MGS token votes.
For minor changes in the operation of Magnus Collective : 51% majority of AGI token votes.
CONCLUSION
Magnus Collective is a complex framework attempting to confront four complex and critically important goals concurrently:
The first goal is to create a highly useful hub of Robotics, AI, IOT, Humans and cloud systems.
The second goal is to accelerate the development and use of Robotics, leading to service economy where individuals and organizations can lease robotic services using the Magnus Token.
The third goal is to create and bridge an open exchange between different entities that are developing at a rapid pace in the last decade in BlockChain, Ai, Robotics and cloud computing.
Currently most of the new players are operating in silos or islands – And Magnus is attempting to change this. The fourth is to create a network effect of good will and progress within the collective which will lead to accelerated technological progress and economic development as the Magnus Collective reaches its milestones.
We realize that this is a very complex undertaking. However we have layered the risks on the project and have a strong team of partners who is willing to work with us in navigating the complexities and have modularized the development plan with clear milestones in place.
The Magnus Era brings with it a fundamental change in how intelligent systems are built and interact with each other. Magnus's end goal is to make people smarter, machines better, Robots cheaper and faster, and, AI better by ensuring a collaboration with other agents in the Magnus
Collective network. Through effective execution on the business side as well as on the technology side. Magnus is poised to become a leading network for Robotics, AI and IOT hubs in the near future . The unique portal based design ensures that – Even if other networks comes to life in the coming years –
Magnus will always be forward compatible. The effects of the Magnus Collective will not only felt in Robotics, AI and IOT where it will have a prominent place – But also in the day to day interactions we take for granted today.
As a collective with humans in the loop – Magnus is poised to ride the next wave of revolutionary disruptive innovations in technology, economic and business.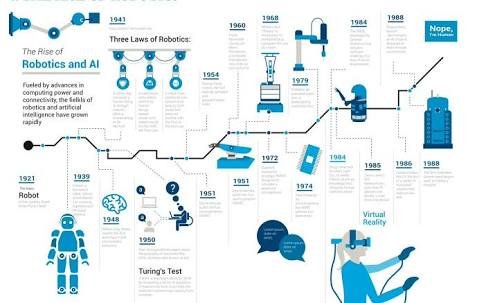 For further information about Magnus project, feel free to visit :
Website : https://0xmagnus.io/
Whitepaper: https://www.dropbox.com/s/a4zuf7277ekpofu/MagnusCollectiveOptimised.pdf?dl=0
Telegram: https://t.me/MagnusCollective
LinkedIn: https://www.linkedin.com/company/magnus-collective?trk=ppro_cprof
Twitter: http://www.twitter.com/0xmagnus
Facebook: https://www.facebook.com/MagnusCollective
Reddit: https://www.reddit.com/r/themagnuscollective/
Author's Details: