Masternet
Masternet is a Multi-system Interconnected Financial Platform being the community project built for Akasic Network and designed for a greater aim: to integrate with other blockchain projects in need of real users.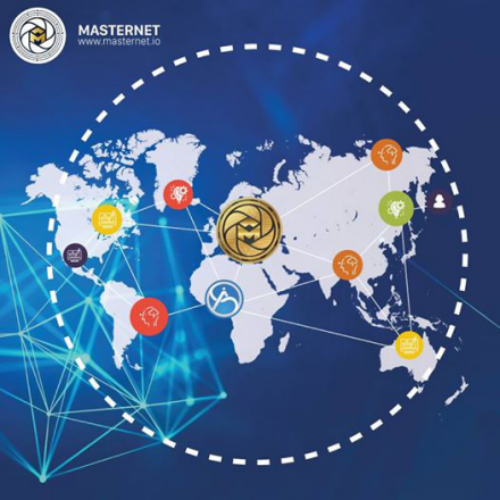 Masternet has become a Communication Representative for Akasic Global. With that reason, Masternet have a mission to build a community of users and resources to support the Akasic Global Ecosystem, and the MASH token will be used as a main currency for trading and exchanging among Akasic Global users. Masternet with the goal of becoming a Multi-system Interconnected Platform.
What is Akasic Global?
Akasic Global is a platform that is a cross-platform, cross-platform, coexistence and application of Blockchain technology and artificial intelligence (AI) technology with excellent technologies and features developed by Top expert team, based in Korea.
The ecosystem of Akasic Global – in a shared economy model.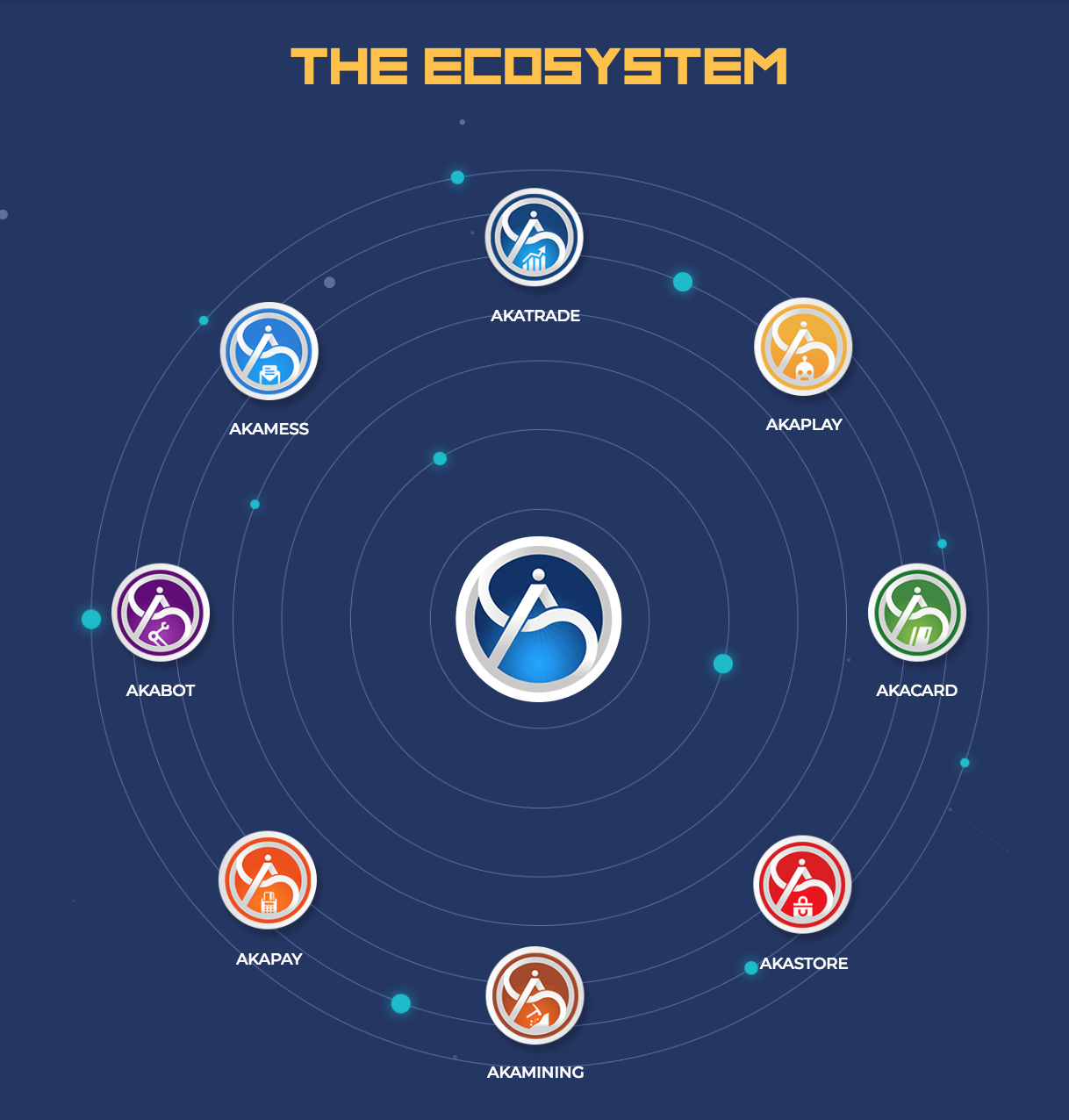 Akamess: this is social networking community connection multichannel integrated directly in the exchange, connecting users together to interact, including fast support team also connect extremely quickly help you solve You can also exchange resources such as money transfer, loan and send encrypted assets with just a few clicks.
Akatrade : help users trade transactions, trade coin with fast speed, can reach millions of transactions per second, not blocked, allowing users to react to market changes.
Akabot: This is AI artificial intelligence, it will be a wise consultant based on the data it receives from you advising on market trends, placing profit optimization commands. .
Strong advantage when using Akasic Global's shared economy model.
Talking about the economy is a bit of a shame for you to understand, let's just imagine it as a closely matching market between supply and demand, and third parties will be responsible for finding and connecting. They come together, from which to give the right value and the third party will stand in the middle of collecting a small fee to maintain the system. This model is always successful WIN-WIN.
Take a look at Grab, the connection between the roadman, and a pedestrian who is also home on that road, they use the grab to connect each other, the driver has his money right on. The way home, the passers go fast with the cost is extremely cheaper than traditional motorcycle many, Grab eat a small fee on the broker.
And here, Akasic uses the 4.0 technology: big data, blockchain, AI, and shared economy to create a win-win game:
Akastore + Akapay + Akacard.
Akacard used to withdraw money from ATMs in Akasics
Akapay is the place of payment and uses QR code scanning technology to accept payments or transactions
The Akastore is a network of mobile stores that accepts Akapay payments and is paid for electronically.
All these things work in a completely closed process. Bigdata will help a large number of users, Akasics is targeting a potentially huge market.
Also, in the future, many new potential crypto products will be coming to Akasics to help them advertise their products to billions of users – thereby increasing their costs to stay strong enough. financially, develop a better ecosystem for billions of people in the future.
According to statistics, 44% of the world's population now use smart phones, and in Vietnam 94% of children use phones (2017). And an interesting one is that by 2020 the world will have more than 6 billion smartphone users – a tremendous number.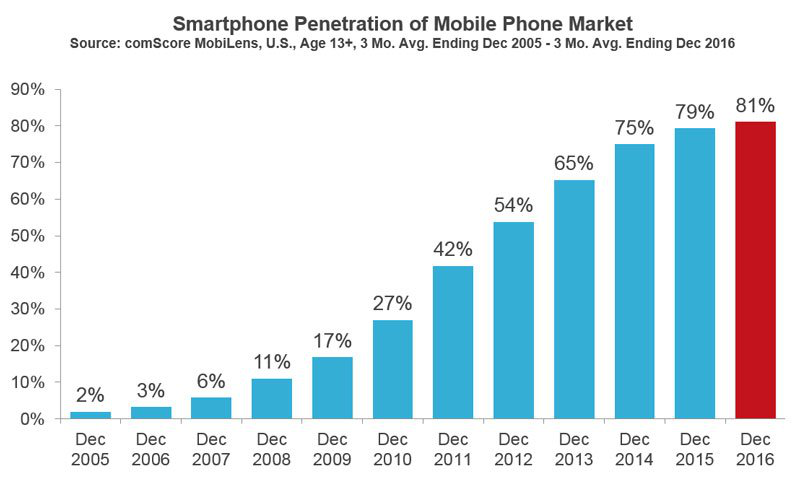 Smartphone_penetration
Social networking is an indispensable thing for smartphone users. The popular network in Vietnam such as Facebook, Zalo, Zing, .. and overseas is Facebook, Twiter, Youtube or typical China has Weibo, Wechat, Russia has VK, .. almost the number of users Today's 99.99% smartphones use a social network to gather information, keep in touch, and share with friends – an indispensable and essential necessity.
Particularly, the recent blockchain technology and typical bitcoin, ethereum, .. and the total amount of electronic money is currently listed on the CMC is 1926 current capital is 200 billion, the peak by the end of 2017 is 800 billion and of course this is one of the new trends, the future can grow extremely strong with a large community no less than social network users.
So how does AKAMESS relate to smartphones, social networks and blockchain technology?
AKAMESS is currently targeting all of these markets and combines to create a social network 4.0 that integrates both the blockchain technology used on the phone.
It is easy to understand that in the future, all 6 billion smartphone users will use the AKAMESS network to interact with each other, share just like facebook social networking, twiter, zalo and blockchain platform technology combined. Can be traded, paid in electronic currency – 1 currency trend of the future.
AKAMESS is a leading global social networking platform including:
Internet of things
Artificial Intelligence AI
Big data
Blockchain
The economy is shared.
Vision
To become the world's top crypto financial company with an interconnected and open ecosystem that caters to everyday's needs of a huge and prosperous community.
#masternet
#akasicglobal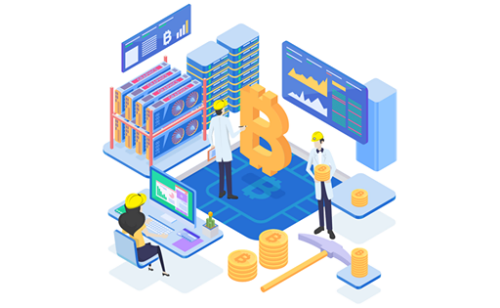 OUR SOLUTION
MASTERNET – The Community undertaking of Akasic Network. "Worked for Akasic and intended for a more noteworthy vision: to incorporate with other Blockchain ventures which need genuine clients."
WHAT WE DO?
We develop solid and sound networks in the cryptographic money world and after that coordinate them with other Blockchain ventures, particularly extends in the Akasic Network framework. The people group will give mass appropriation and support to their items, which eventually benefits all sides: the networks, the Blockchain ventures and the world.
there are more to be profited from this awesome endeavors
Discussing the economy is somewhat of a disgrace for you to comprehend, allows simply envision it as a firmly coordinating business sector amongst free market activity, and outsiders will be in charge of finding and interfacing. They meet up, from which to give the correct esteem and the outsider will remain trying to gathering a little expense to keep up the framework. This model is constantly effective WIN-WIN.
Investigate Grab, the association between the roadman, and a person on foot who is likewise home on that street, they utilize the get to interface each other, the driver has his cash ideal on. The way home, the passers run quick with the cost is to a great degree less expensive than conventional cruiser many, Grab eat a little charge on the intermediary.
What's more, here, Akasic utilizes the 4.0 innovation: enormous information, blockchain, AI, and shared economy to make a win-win diversion: Akastore + Akapay + Akacard.
Akacard used to pull back cash from ATMs in Akasics
Akapay is the place of installment and utilizations QR code filtering innovation to acknowledge installments or exchanges
The Akastore is a system of portable stores that acknowledges Akapay installments and is paid for electronically.
Every one of these things work in a totally shut process. Bigdata will help an extensive number of clients, Akasics is focusing on a possibly enormous market.
Likewise, later on, numerous new potential crypto items will come Akasics to enable them to promote their items to billions of clients – in this manner expanding their expenses to remain solid enough. monetarily, build up a superior biological system for billions of individuals later on.
This is a standout amongst the most astounding mixes of all the best advances and novel thoughts in the current 4.0 insurgency.
What's more, recall, a task that spotlights on serving the interests of the network, giving the genuine incentive to billions of individuals is constantly effective, to a great degree hard to come up short.
What's more, here MASTERNET will be a network availability stage for the Akasic Network task to cover all of Akasic Global's biological systems.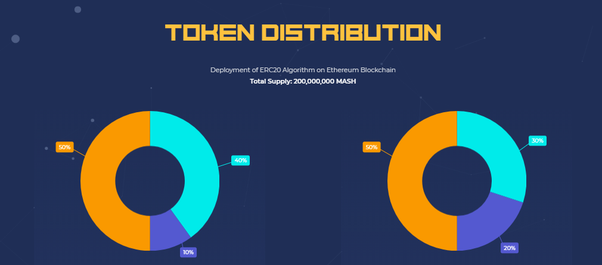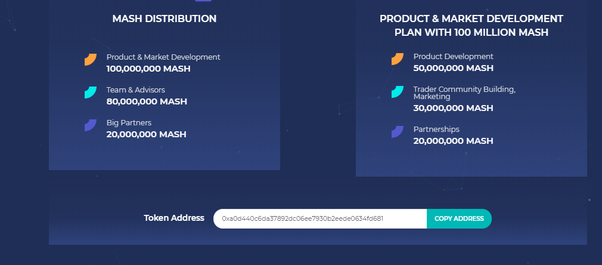 Awesome news, MASH has been recorded on livecoin.net exchanging stage at 0.0000505 BTC/MASH you can too buy your token or offer your tokens. more trading stage to come

#bounty #campaign is #live, you can take an interest and get paid with MASH token as undertaking achieved
Market development plan and products in 100 million MAS:

50,000,000 MAS: used to develop investor & trader community


30,000,000 MAS: for product development team


30,000,000 MAS: for partners

Moreover MASH now has trade floor so the liquidity is extremely high: https://exchange.masternet.io/
More Information:
Whitepaper EN: http://bit.ly/MasternetWhitePaperEN
Website: https://masternet.io/
Author (Beat Putih)
Bitcointalk Profil Link: https://bitcointalk.org/index.php?action=profile;u=1953434