The unique nature of the blockchain has led to the integration of several projects in different aspect of live s into the blockchain in this article I shall be introducing my readers to an innovative project on the blockchain that provides a platform where users can play and win jackpot and receive cryptocurrencies.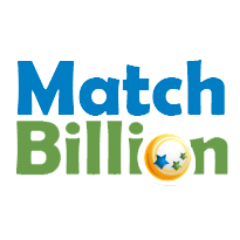 THE CREATION OF MATCH BILLION
Interestingly, Match billion began as an online system which was by closed friends who got excited by the billion that was distributed Powerball. Due to the cost of a ticket, complicated interface and the logistics involved a lot of people were not able to afford it, although people loved the game and wished they could also participate and cash some fun.
Being ambitious, and wanting to plat the billion jackpot by all means, these set of men created a platform which was made to work exactly as the main USA powerball. They had fun with it yet no one could win something tangible. After the creation of Match billion to mimic the American Powerball, there was nee d for transparency and trust in order to attract more friends into playing the Match Billion jackpot. till now , the global jackpot of 2btc is yet to be won.
THE TOKEN
The team of Match billion has created a utility token (MBL) on the ethereum blockchain which will serve as the main driver of the platform . The Match billion platform has been designed such that only those users who are holding MBL token will be able to access the platform and join in playing for the jackpot. The team of Match billion does not draw any winning number, the use of blockchain technology and smart contract automatically brings transparency and trust into the system. this has made Match billion to accept drawn numbers for their jackpot and smaller rewards. From the official lottery websites
with match billion on the blpockchain , users can verify the outcome of lottery personally from the official website. if the blockchain proof of user's ticket is same with the numbers that were drawn, then the user is declar4ed a winner . Like I mentioned earlier, the use of blockchain and cryptocurrrency have made it easy and very transparent.
HOW TO PLAY THE MATCH BILLION JACKPOT
i. Match 5: Lets say a user /player has 5 white digits selections and they all match exactly, then the user is on his or her way to winning the jackpot. if the 5 white numbers are matched, the user is only guaranteed to win 1million MBL and 10 ETH. in all , there are 10 Match 5 awards which 100ETH is set out for payment .
ii. The Match billion jackpot: in this case there are 5 + red ball which is supposed to hit the jackpot and also track winning numbers
WHAT IS REQUIRED OF A USER
-In order to be eligible to playing this jackpot, users need 1 MBL token in a day.
Users are to select numbers from 1 – 69 for the white balls, and select one number from 1-26 for the red ball.
after the above steps, users are meant to choose their numbers on he screen or allow the website to pick numbers for them randomly and a blockahin proof of his or her ticket will be issued.
Jackpots start aty 40 million and grow to a higher amount.
-Players are declared winners after matching one of the 9 ways to win.
HOW TO PLAY WITH POWER PLAY
players are meant to add power play with their game and in order to use additional 1 MBL token per play, the power play feature can multiply prizeds that are non jackpot by 2,3,4,5,6,7,8,9, or 10 times.

the numbers that are multiplied are randomly chosen immediately before each drawing using this site : https://www.powerball.com/
This 10times multiplier is only use in playing when 150 million MBL token has advertised.
road map
Aug,2019: Jackpot MBL + 3 BTC
Feb,2020: Jackpot MBL + 10 BTC
Aug,2020: Jackpot MBL + 50 BTC
Feb,2021: Jackpot MBL + 100 BTC
Feb,2022: Jackpot MBL + 1,000 BTC
Feb,2023: Jackpot MBL + 2,000 BTC
Feb,2024: Jackpot MBL + 5,000 BTC
Feb,2025: Jackpot MBL + 10,000 BTC
To obtain more updates and information concerning match billion use the links below:
Website: http://www.matchbillion.com/
Bitcointalk : https://bitcointalk.org/index.php?topic=5118755.0
Twitter: https://twitter.com/MatchBillion
Telegram: https://t.me/matchbillion
Authour bitcointalk link : https://bitcointalk.org/index.php?action=profile;u=1760015;sa=summarya8
Authours' name: nesbee2