#MetaHash Network: Its Four Amazing Components
Which better way is there to inspect and assess the #MetaHash Project– and any cryptocurrency project for that matter– than to take a careful look at its structure itself? Let us all take a little wider and deeper view of the structure of #MetaHash, the new cryptocurrency that is generously dubbed as the fastest and most secure.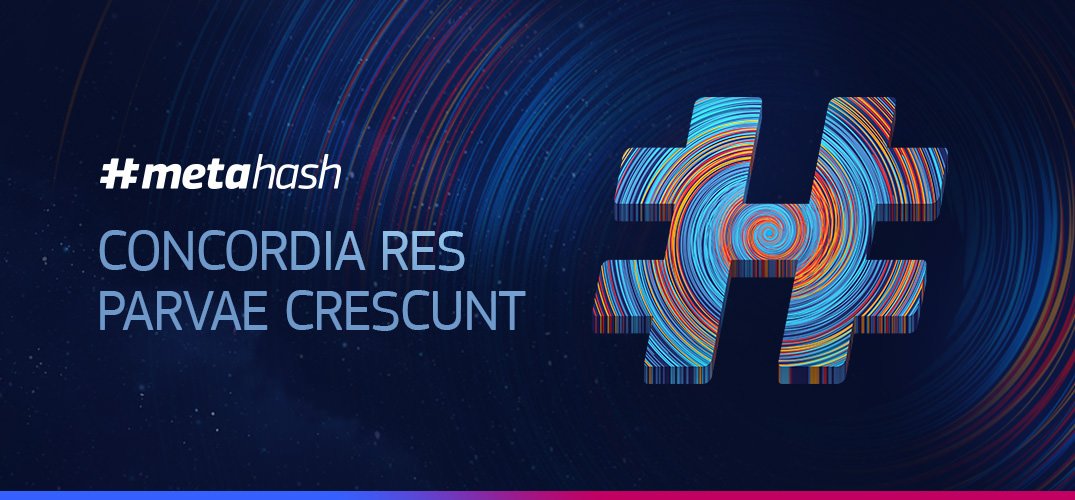 Basically, the #MetaHash network is made up of four parts or components. We shall be taking these four parts one by one to better understand the whole of #MetaHash's network. I will only be taking the gist of each component of the #MetaHash network as we are limited with space here. For the very detailed presentation of each of these components, please have a look at #MetaHash's Whitepaper here.

The problem of network speed has always been one of the biggest problems hounding cryptocurrency. The simultaneous synchronization of thousands, and growing, number of computers will inevitably overload the network, effectively slowing it down. The solution offered by #MetaHash is#TraceChain, based on an algorithm that is automatic and self-learning. This mathematical algorithm, which is powered by #TraceChain AI, will be the one that is used for routing signals all over the #MetaHash network. With a starting rate of 50,000 transactions per second, the more nodes with higher bandwidth added to the network, the more it grows. The multiple and powerful cores of the network are formed by these nodes with higher bandwith. They are where all the signals coming from the outer radius go and are synchronized before going back to the network. Each powerful node will process at least 100,000 transactions per second.

Decentralized applications will use the nodes added to the network.#MetaApps are decentralized and are running in real time just like regular websites and services. Even their creators cannot tamper their behavior without the necessary votes cast by their users or owners of their digital assets. Applications could be developed and published by anyone. The#MetaHashCoin hodlers will be the ones to decide through an open vote whether to approve them or not. This is how all the network members are being valued. The applications will work according to how they are exactly programmed, independently, and cannot be changed by any third party.

#MetaGate is dubbed as the "Gateway to Decentralized Internet." Although it follows its own rules, it is operating in parallel with our common internet. #MetaGate is an interface which is open-source, which means that any developer could easily embed certain parts of its code to their browsers and applications. It uses the #TraceChain protocol which makes it workable with #MetaApps. #MetaGate is independent and decentralized, not owned by anyone, cannot be tampered, and omnipresent.

#MetaHashCoin or #MHC is the digital currency of the network. Take note that #MetaHash is characterized with a self-financing system.#MetaHashCoin is necessary to control this feature and to make sure that consensus all over the network is smoothly maintained. #MetaHashCoin is also the digital payment currency used to pay all the services of the network. #MetaHashCoin's value is not created out of speculative demand. It comes from real products that are needed by people and companies around the world. There will be a total of 92,000,000 #MHC to be released for circulation in the next decade.
There you have them. Let us get to know #MetaHash more on my next posts!
Enjoy!
Helpful links:
#MetaHash Website: https://metahash.org/
#MetaHash Whitepaper: https://metahash.org/docs/MetaHash_WhitePaper_EN.pdf
Official Telegram Channel: https://t.me/metahash_eng
Official Twitter Account: https://twitter.com/themetahash
Official Facebook Account: https://www.facebook.com/MetaHash/
Official Youtube Channel: https://www.youtube.com/channel/UCIkBIrd1q7JkLLj43KgG8zA
#MetaHash on Medium: https://medium.com/@themetahash
#MetaHash Instagram: https://instagram.com/themetahash
#MetaHash on Reddit: https://www.reddit.com/r/MetaHash_community/
#MetaHash on Bitcointalk: https://bitcointalk.org/index.php?topic=4342587.0
Author : https://bitcointalk.org/index.php?action=profile;u=1397196