miBOOdle
miBOOdle
 Monetize your social media
The concept of the miBoodle Platform is to enable communities to earn money by utilizing their social media networks, using proven and sustainable digital media methods to enable consumers to earn an income.
miBoodle platform allows anyone to get token from anywhere and anytime.
Just connect your social media channel to the platform, then post interesting content.
The more views and sharing of your content, the more revenue you will receive.
You can choose whether to get paid in miBoodle token or via Paypal depending on what is most convenient for you.
miBoodle allows its community to become a micro publisher, micro-social influencer and micro-affiliate.
 You can imagine a platform that opens the world of online advertising and enables everyone not just for big companies.
They are open so anyone can make money online and be free to use.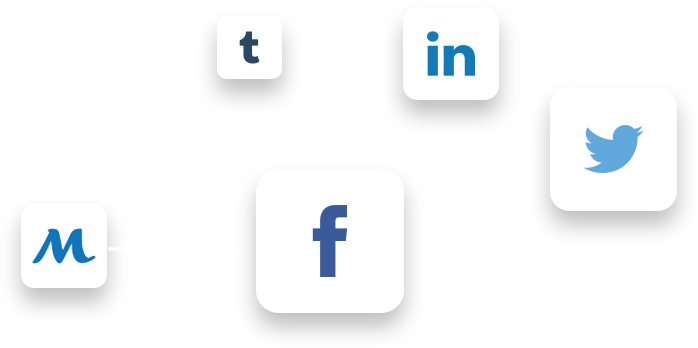 If we have social networking then can register to miBoodle for free and connect this platform with our social network.
Then we will be able to build personal news websites based on our favorite topics.
Each member of the platform can create 10 personal news sites around interesting topics and it's as easy as adding topic and technology keywords.
miBoodle will immediately analyze and select the content it receives and include it on the member news site.
Then the news we get will be shared across our social media network connected to miBoodle, and news content will be shared within it.
With fellow members of miBoodle can share regular content on facebook, twitter, Linkedin, and more.
If we have more followers or friends on social media platforms, it will automatically earn more potential to earn an income to become a social influencer.
If we regularly share news content on social networking platforms, of course it will get more visitors on the site, and it will increase revenue as well.
miBoodle also has smart settings to automate the delivery of news content to go directly to your social networking platform.
By growing network members, you can expand your social reach and use miBoodle, users around the world can earn huge amounts of money with little effort.
This can be done by every social media user out there and become their "work from home" job and earn daily or monthly income.
Of course miBoodle operates with blockchain and token technology based on Ethereum.
miBoodle also has their own currency called MIBO tokens.
This token will have many functions and advantages.
You can use a token to go to a higher level and you can earn more money regularly.
You can also sell tokens to some people who want to increase their level on the miBoodle platform.
It also allows you to invest in the miBoodle project, by joining and buying tokens at ICO held by the company.
Private sales are open now
The official package is May 1st until 31st of 2018
The Token price is 0.10p or $ 0.14c
Tokens are distributed at purchase
The Internet has become a basic necessity in our lives.
This blockchain technology platform that will enable anyone to monetize their own social media network, to generate income online.
by ; Kopisusu 4000
link: https://bitcointalk.org/index.php?action=profile;u=1953415