Micerace.com is the only mouse racing gambling platform in the world.
About the Project
Micerace.com is the world's first real-time 24/7 mouse racing gambling platform, it has been up and running for 9 months now, since January 2019. You can invest in Micerace by purchasing MIRA tokens (MIce RAce).
Why do you have to invest?
The money generated by micerace.com will be divided between 1,000,000 MIRA tokens in creations, with opportunities to generate passive income for you.
Our goal is to generate a net profit of at least 140,000 EURO per month, divided equally between all existing MIRA tokens each month.
The online gambling industry lacks new innovative ideas and games that keep players entertained. People are tired of betting on randomly generated numbers that are easy to cheat and cannot be predicted. They are tired because they don't know what "Proven Fair" is, and we all know that every casino can say that they are proven fair, but most systems can be easily cheated.
This project only requires one person to operate, and only a fraction of the cost of the horse / dog racing session. Introducing Micerace.com. The live-streamed mouse racing betting platform 24/7 in the world. We want to create something new, fun and truly unique for the gambling community in the future! In early 2019, we began to develop machines that could allow mice to race against each other. As time went by, we got closer to our destination! We implement RFID chips in every rodent, to be able to identify them, and create a website that allows you to bet on them using cryptocurrency (for now).
Problem analysis
There are many accredited online casinos; however, there are many who cheat, and many players care about the fairness and reliability of online casino games. This blacklisted online casino can easily be found on the Internet. For example, operators can use a schedule to fool players. These classic casino games, such as slot machines and RNG games, can also be operated, designed with a back tunnel to fool or control winning chances. Although cryptocurrency has solved the most transaction problems, some illegal online casinos are taking advantage of this technology.
This illegal casino uses bitcoin as a trade token and, when customers want to withdraw their balance, they cannot do it. Even worse, there is no way to complain about casinos without permission. Other threats include virtual casino security, because many hackers report online gambling client income, as well as their personal information. The newly launched cryptocurrency casino service has begun to address the issue of trust.
Other challenges and limitations
Bets are more than win or lose. The fun factor and duration of the game give the player pleasure. To create a solid and loyal player base, it is important to consider the "pleasure factor" of the game when developing the design and arrangement of possibilities for the game. Offline casino players sponsoring their site not only to earn money but also to experience the atmosphere; Energy and social interaction. Online cryptocurrency casinos based on blockchain ignore this factor, and the lack of long-term player activity on the platform reflects problems with this mentality.
This problem lies in the absence of games that are visually stimulating and in a social setting that can capture the interests of the players. Many network operators are optimistic that players will enjoy the game despite the lack of atmosphere and the inferior game they offer. The modern vision of the future of blockchain-based casinos is a vision that combines factors of transparency and equality with visually superior games and social elements.
Licensing and regulation
Online betting is a regulated industry in the world for illegal activities such as money laundering and fraud. For these online gambling sites to operate, a license must be issued to them. Having a license means that companies must follow strict rules that apply to protect customers. The whole process, from applying for an online game license to a license in the field does not mean that the operator can legally launch an online casino, which still requires a long-distance casino license. However, many online casinos operate in the gray zone because it is partly regulated. As a result, customers are misinformed that their activities are legal. 7 Whitepaper 1.0 phase of commercial operation, takes a long time and can cost thousands of dollars.
Market and Industry Analysis
The global online gambling market is expected to generate revenues of more than $ 74 billion by 2023, growing at a CAGR of around 10% during 2017-2023. The online gaming and betting industry has developed phenomenally in the last decade. Nowadays, people play not only on land or casino betting platforms, but also online via desktop computers or mobile devices.
When online betting becomes more accessible to the masses, including young people and women, traditional land-based casinos exude an exclusive atmosphere, but also impose geographical restrictions. Therefore, players prefer to spend time in and around online gambling platforms.
The market is expected to reach around 59 billion pounds by 2022. If you focus on the UK in 2015, online games only represent £ 3.6 billion, or 29% of all games in the UK. Between April 2016 and March 2017, online games accounted for 34% of games in the UK, with a value of $ 4.7 billion (GGY1). This represents a 10.1% increase in gross distance play from previous years. According to this data, the gambling market continues to grow.
Globalization of gambling
Gambling and games are currently one of the biggest entertainment industries in the world. In 2014, the global gaming market reached $ 423 billion. By 2022, the global gaming market (physical and online) is expected to exceed $ 635 billion. Only the EU industry reached the 84.9 billion euro limit in 2015, with an annual growth rate of 3%. In 2017, the growth of the game has increased the main indicators of the game, such as Macau. Morgan Stanley estimates a 10% increase in 2016, but Macau billion in 2017. The gaming industry is increasing and represents a significant advantage of the global economic recovery, in particular, greater stability in the euro area and healthy growth in Asia. 10 casinos saw a 19% increase and only revenue from Macau casinos exceeded $ 33 billion in 2017.
Operation
Low maintenance costs
Low operating costs
 No need to "Big track"
Live animals
Transparency is at its peak
First Inventor
Most likely attacked by a virus
Business Model
With a profit of ~ 20%, we can pay one of the highest affiliate rates of 4% per bet made.
We are looking to generate a turnover of € 1,000,000 minimum crypto per month with a minimum net profit of 14% (€ 140,000 / Month) in the first year, only from a betting system.
Initial Coin Offer
This is a non-regulatory way to raise funds for new companies that have cryptographic value. Start-up companies use the initial coin offering (ICO) to go through a strict and regulated capital increase process needed by venture capitalists or banks. At micerace.com, we aim to offer our MIRA token percentage to our first sponsor of this project in exchange for fiat currencies and other digital currencies.
At the end of the ICO, the remaining tokens from Bounty, and the ICO will burn!
Token sale info: Micerace.com
Background: The first live streaming race in the world
Offer: ICO
Token Name: MiceRace Token
Symbol Token: MIRA
Token Standard: ERC-20
Total Tokens: 1,000,000
Soft Cap: 1017 ETH (1 ETH per 150 tokens)
Hard Cap: 2812 ETH (1 ETH per 110 tokens)
Currency Received: ETH
Distribution Token
Crowdsale – 35%
Prizes – 7%
Pre-Sales – 8%
Team – 50%
Allocation Funds
The following allocation describes how funds are realized from the ICO will be spent.
We have set the Hardcap and Softcap for the ICerace ICO as follows; 
HardCap: 2812 ETH
This is the maximum amount expected to be realized from our Crowd Sale to further develop the MiceRace platform. It means that once this amount is achieved from the Crowd Sale, the token sale will automatically end.

SoftCap: 1017 ETH
This is the minimum amount expected to be realized from our Crowd Sale. In the event of us not achieving this amount, there will only be one possible scenario;

This distribution is properly analyzed below;
MAINTENANCE – 2.7%: Maintenance of tracks (upgrades, sensors, engines, tools etc.)
ANIMAL WELFARE – 2.7% Animal Food, Doctor, New Cages, and Hygiene, and medicine for the mice.
MARKETING – 32% We will allocate 5000 USD / Month for marketing campaigns, ad spots, and sponsorship deals.
DEVELOPMENT – 8% The website needs to adopt for new coins (ETH, LTC, TRX), and we want to introduce OPERATION – 30.7% The monthly operating costs Payment for the operators.
RENT – 9% We will relocate to a more "convenient" location, which will produce zero environmental disturbance.
Maintenance, 2.7%
Animal Welfare, 2.7%
Marketing, 32%
Gaming Legal, 3%
License, 8%
Utility, 4.2%
Rent, 9%
Operation, 31%
Development, 8%
Website Development
Q4: 2018 Website Built / Developed.
Soft-Launch
Q1: 2019 Machine Development finished, and pool-betting racing website launched.
Preparations
Q2: 2019 Further development / Pre-sale preparations
Preparations
Q3: 2019 Pre-sale Complete Whitepaper / ICO Development began. ICO Marketing ICO launches September 10 – October 10.
Updates
Q4: 2019 First dividend payout. Planning on decentralized micaceed game mechanics protocol begins. Development starting of new game. Development starting with adding new coins to the website. Marketing begins. Gaming License application request.
Updates
Q1: 2020 Introducing new games / games to the website. Further marketing.
Updates
Q2: 2020 Adding credit card / legal payment support for the website. Gaming License acquisition. Decentralized mice-race game implementation. Further Marketing.
Release
Q3: 2020 The development of a new game starts. Release of a new game. Further Marketing.
Profit
Q4: 2020Aquired 500k users. Minimum profit of 140kEUR / month.
Micerace team members and advisors
To get even clearer information please visit the link below:
https://micerace.com/
https://ico.micerace.com/assets/whitepaper.pdf
https://t.me/miceracecom
https://t.me/miceracebounty
https://twitter.com/MiceRace
https://www.facebook.com/miceracecom/
https://discordapp.com/invite/M8G7BF7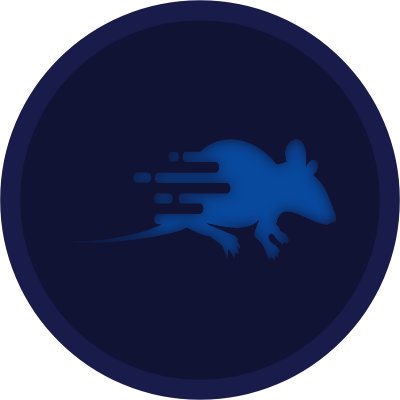 AUTHOR
Bitcointalk name: DEWI08
Bitcointalk url: https://bitcointalk.org/index.php?action=profile;u=894088
Telegram username: @ dhewio8
Wallet address (eth): 0x53D1Ea8619E638e286f914987D107d570fDD686B