Migranet
Migranet 
Global immigration is empowered by AI & blockchain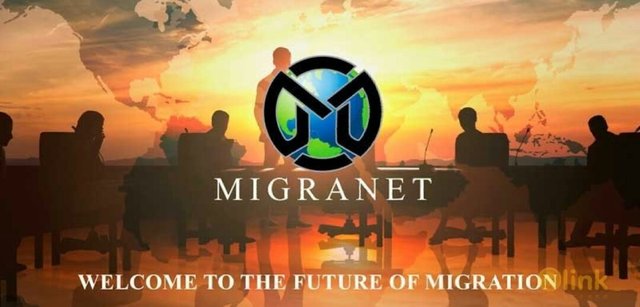 Migranet is the first migration platform with AI technology & blockchain in the world. Through the Migranet Platform, Immigrants can obtain facilities in the form of regulations, policies, and case law automatically. Migranet presents a one-stop solution for migrants and accredited migration practitioners by automating the processing of migration applications. Migrants can use the Migranet platform to upload their professional credentials that will be stored on the blockchain. Built-in smart contracts will also provide protection for migrants from fraud, malpractice and wrong representation. The Migranet platform provides transparency, accuracy, and accountability at lower costs.
Using the AI ​​assessment system, later self-data verification using artificial intelligence that has been developed with a framework can provide recommendations that are appropriate for the destination country. In addition, they apply Blockchain technology as a tool to minimize, crime, fraud, fraud and other errors. The data provided will then be stored in the Biometric ID system where this will maintain the confidentiality of the migrant's official identity. All these services are carried out by migrants with accommodation with Migranet tokens which will later be used as utility tokens for payment.
How does it work? Migranet has a platform that will accommodate the needs of migrants. In the migranet platform documents will be available that can be filled in by migrants. Migrants use the platform from Migranet that uses AI. Where AI here provides the options they want based on migrant intentions – be it education, employment, travel, or permanent residence. Migrants can also manually choose their destination country if they meet the requirements. After migrants choose the country they choose, they submit the status they want. The fee is withdrawn from the MIG wallet ($ 500 for permanent residence, $ 150 for all other forms of migration). Migranet processes applications and works with appropriate parties in the destination country.
In addition, migrants will accommodate and provide services in the form of speed at which transactions are processed in seconds. There will be no minimum transaction limit. Migrants use a P2P platform which means that there will be no third party in the transaction. The utility entity uses encryption protocols to prevent fraud and forgery. This results in additional security, while still providing transparency and fairness across platforms.
To realize this large potential project, the Migranet team with CEO Andres Villalobos held an ITO or Initial Token Offer which will later be used as a Migration service. Migranet Token is abbreviated as MIG with a total supply of 850,000,000 and the total token outstanding is 510,000,000. Migranet is an ERC20 based token at a price of 1 token is 0.20USD. They have a minimum target of $ 20,000,000 and a maximum target of $ 70,000,000. In addition, the Migranet team raised funds through the IEO system in collaboration with IDAX. IEO or initial exchange offer where the token will be sold at the Exchange and can be ascertained to be traded. The IEO will begin in 8 days, precisely on May 16 after this article was created. Besides that, you can also directly visit the web from Migranet at https://migranet.io.
Platform Migranet performs all migration related procedures using:
Advanced blockchain workmanship innovation

Biometric differentiator

Artificial knowledge

To coordinate speed, accuracy, responsibility, and politeness within the framework of world migration.
Migranet is the solution to problems related to:
National and worldwide migration frameworks

human trafficking

Movement movement

Extensive handling time for migration

Movement that violates the law

Danger for national security due to the absence of safe screening.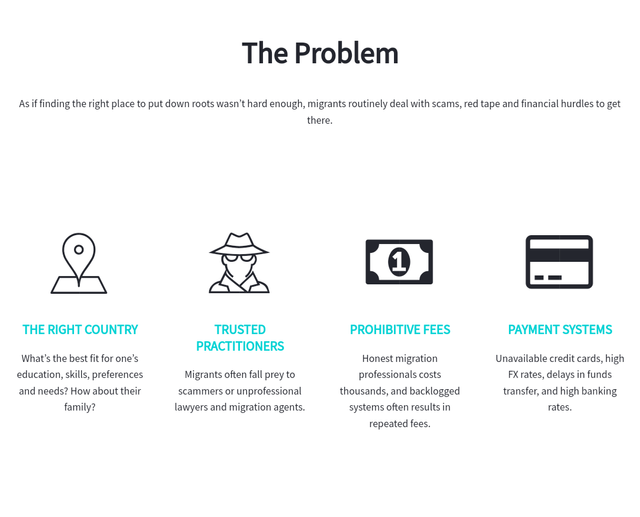 As a platform MIGRANET has observed that the entire migration process is broken and it really needs to be fixed which is certainly true and I believe if all the problems listed above will be resolved and avoided, travelers and migrants need to start considering the MIGRANET platform which is a blockchain based platform. One good thing about blockchain based platforms is that users and members always have complete freedom, access and control unlike their counterparts who are not based on the blockchain network.
The MIGRANET platform has introduced various features and services to be provided to users and customers to facilitate migration for everyone. Part of the new features is the introduction of free assessments by experts on the platform to consider the various options available to migrants.
Personal documents and details of migrants are highly secured on the blockchain network against what we experience on other platforms out there. The security of migrant documents and personal details is one of the priorities of the MIGRANET platform where I believe every migrant will be happy to hear about the security of their documents.
The MIGRANET platform costs little or nothing for the entire migration process and documentation, unlike what is experienced in other migration platforms. MIGRANET has decided to cut all migration costs by 90% of the costs of others where I believe migrants will also be pleased with the reduction.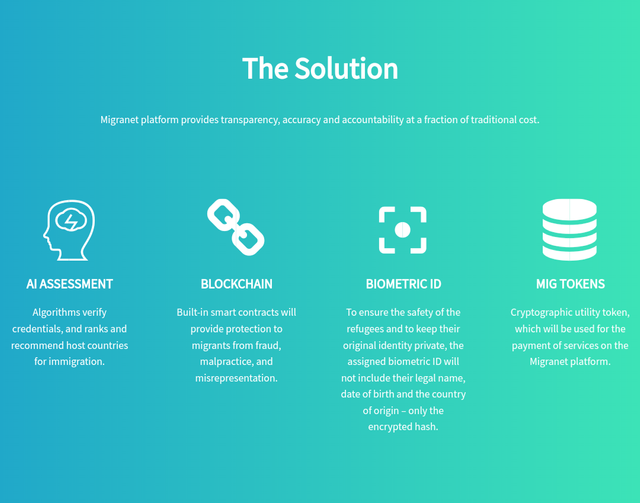 MIGRANET provides a high level of transparency in the entire process of migration and documentation and migrants will have details of full access to migration and how it is done. The use of smart blockchain contracts by the MIGRANET platform will definitely protect migrants from all forms of fraud and malpractice.
MIGRANET has also launched its own token which will be used as a payment fee on the platform. All migrants need to do is get MIGRANET tokens and use them to pay processing fees. More information about tokens and their sales will be summarized below
MIGRANET TOKEN DETAILS
Token Symbol =>
MIG Blockchain Network =>
ERC20 Token Supply => 850,000,000 MIG
Supply
Circular => 510,000,000
MIG
Soft-Cap => $ 20,000,000
Hard-Cap => $ 75,000,000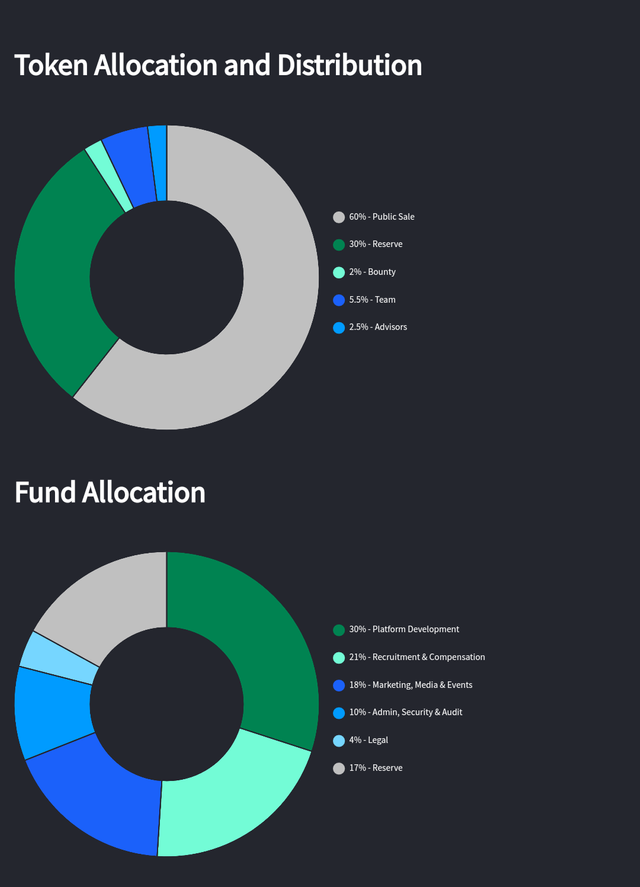 TOKEN DISTRIBUTION
60% Allocated for Public Sales
30% Allocated to
5.5%
Reserves
Allocated to
2.5%
Team
Allocated to Advisors
2% Allocated to Bounty
30% Allocated for Platform Development
21% Allocated for Recruitment &
18%
Compensation
Allocated to Marketing, Media and Events
17% Allocated to
10%
Reserves
Allocated to Admin, Security & Audit
4% Allocated to Law
TIM MIGRANET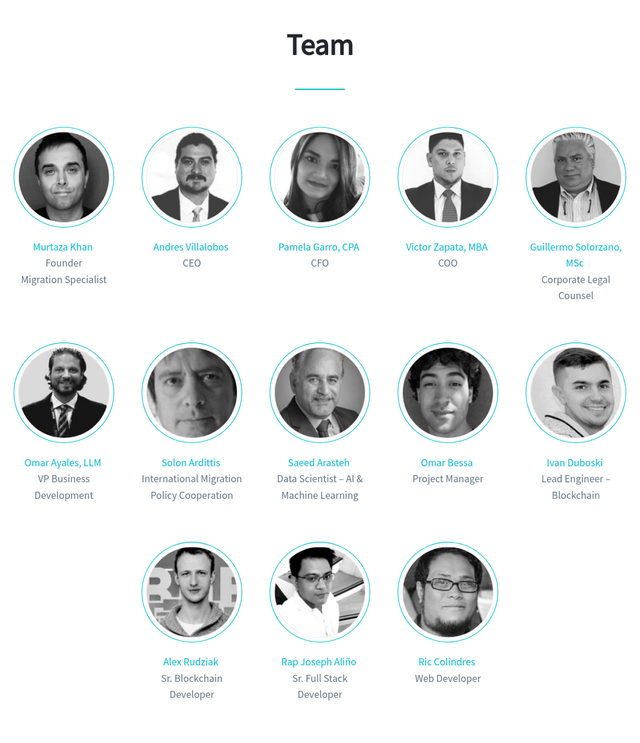 ROADMAP MIGRANET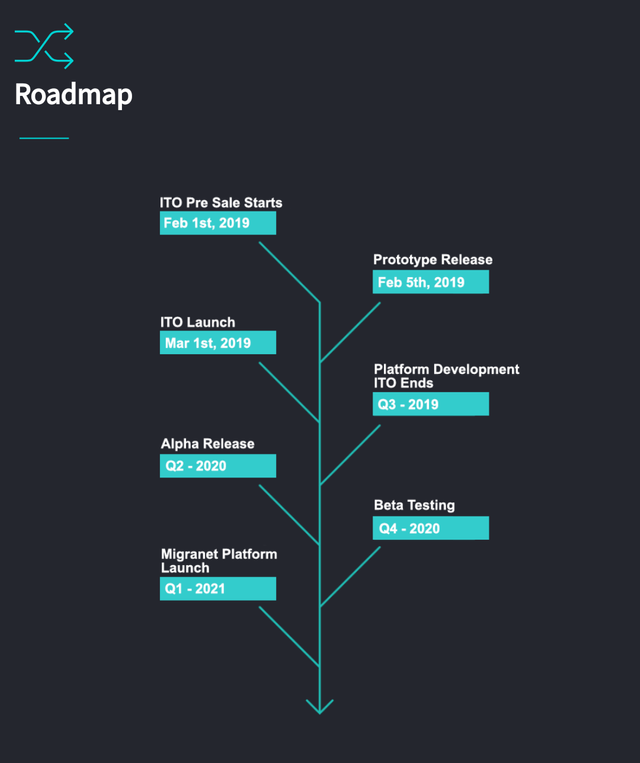 To find out more about MIGRANET, check the link below: