Mixin
Mixin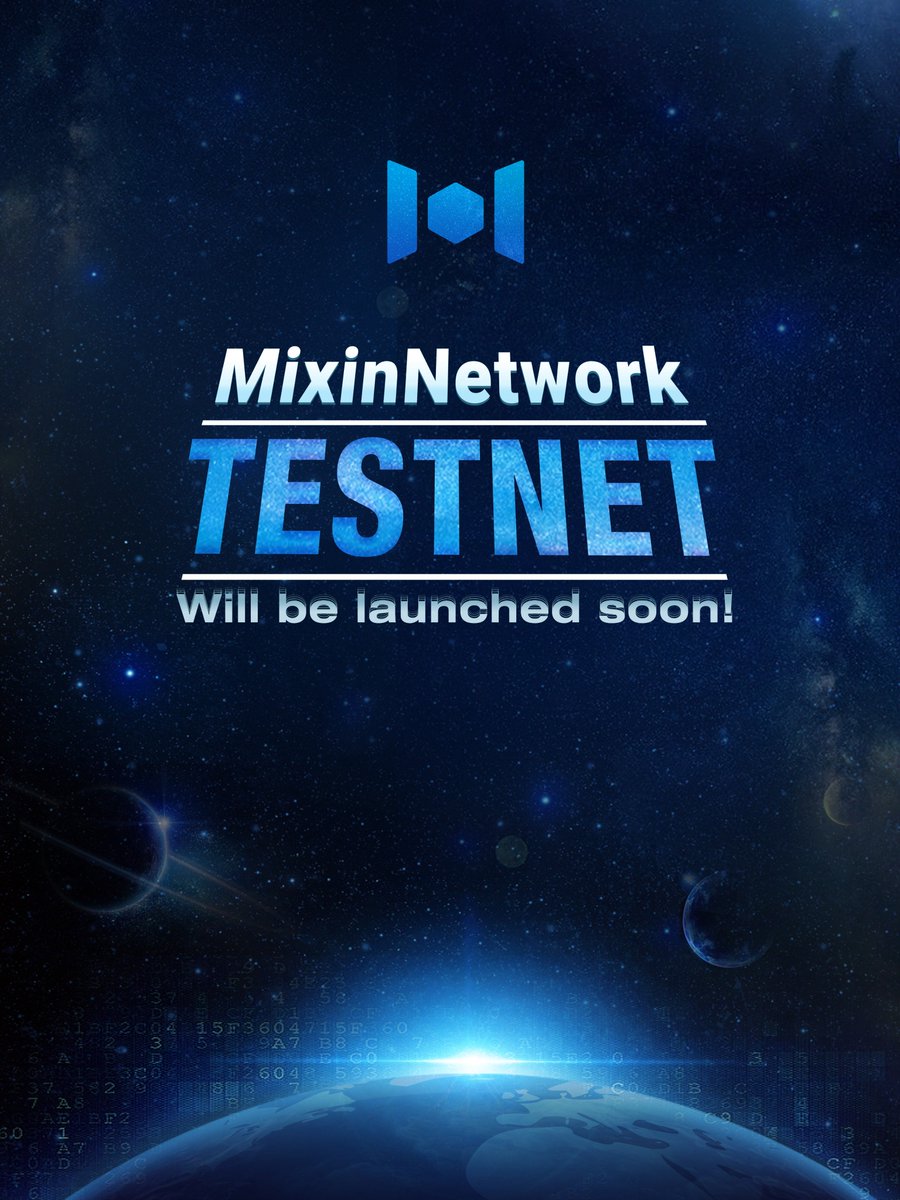 What Is Mixin?
Mixin is a network that is built on the BFT-DAG network and connects blockchains that already are in operation with an unlimited throughput. You can find the platform for download on Google Play if you own an Android, and if you own an iOS then you can download it on the App Store any time. You can also follow them on the social media networks like Facebook, Twitter, Share, and Email.
How Mixin Trusted Blockchain Messenger Network Works
The platform is designed to offer everyone a fair platform, created on a decentralized network – built for purpose of processing transactions, contracts and businesses within seconds. It is a p2p based system that will make it possible for any third parties to use the system successfully and safely through the use of contracts. The purpose of the platform is to provide an ultra-safe and decentralized environment where people can go to make safe exchanges and transactions.
The Objective of the Mixin Coin Project:
Mixin wants to create balance in distributed networks and traditional clusters by combining the advantages of both. The purposes that Mixin wants to accomplish include:
Building all the nodes on the network has authoritative but reliable limits to ensure data transparency and consistency.
Establish a network in which transaction fees are free with high throughput and low latency.
Creates a blockchain inter-communications protocol that connects all common blockchain networks.
Transactions are anonymous and interact directly with trusted external sources.
Easy and secure account verification based on phone number and PIN.
The secure encrypted message system ensures that no one can read the message except the designated recipient.
Creates a friendly code system that facilitates compatibility for all Linux libraries and programming languages, enabling third-party developers to use the system to create powerful, feature-rich applications than.
Become the largest blockchain network for mobile phones.
To accomplish these goals, Mixin has designed a blockchain platform using the Trusted Execution Environment technology, while the consensus algorithm (PoW) primarily acts as a guarantee for data replication, and The platform's mobile nodes will act as validators to perform authentication in real time.
The basic element of the Mixin platform is to create trustworthy nodes that run in its environment. All Mixin buttons are fully trusted because they can verify the identity of all other nodes through the platform's TEE technology.
Features of Mixin Coin:
The highlights of the Mixin platform are:
End-to-End Encryption Messaging
Mixin uses the message sender's signaling protocol key to encrypt and manage all conversations, whether it be direct messages or targeted in a huddle. No one can check anything from the message without being authorized by the messenger, even the fully functional buttons and the high reputation of Mixin can not be read. All messages will be permanently deleted on the server after being read by all recipients in the conversation. Meanwhile, the photos, videos, and all other attachments of the sender are also encrypted with the AES key before uploading the platform's cloud storage. This is a very prominent feature of Mixin.
Mobile and PIN Based Identity:
One of the many hurdles that prevents people from using popular blockchain is not performance, which is the process of identifying or managing accounts. clause. All of today's popular blockchain networks require people to manage at least one private key to keep their identities, which are very difficult to remember, and sometimes cause problems for many. People want to access this technology. In the Mixin platform, it has designed a much simpler identification solution that is identity and management based on phone verification codes and PINs. With the use of TEE technology, Mixin's phone identification and PIN code solutions have the same security level as other blockchain platforms.
XIN – The Token:
XIN is the sole token used by many services in Mixin,
including full node collateral, DApp creation and API
calls. To join the network as a full node, one must pledge at
least 10,000 XIN token to establish initial trust.
Every new act of DApp creation will have a one-time
cost in XIN, the amount of which is determined by the
resources the DApp claims to consume. The Mixin API
calls from DApps may cost some XIN well, depending
on the call type and count.
All XIN penalties and fees charged by the network will
be recycled to the mining pool. 1,000,000 permanent total XIN token is issued to the world at one time, and 400,000 of them have been successfully distributed to holders from 25/11/2017 to 25/12/2017 with rate 20 EOS/XIN.
50,000 XIN have been distributed to early Mixin Messenger adopters. 50,000 XIN are reserved for the development team. The remaining 500,000 XIN will be the incentives for all Mixin full nodes and light nodes.
Who Is Behind Mixin?
There is no information on the team behind the scenes at Mixin, and there is no information on the location of the company headquarters. This is generally seen as a bad sign when we are speaking of startups and ICOs, the reason is the lack of transparency. Not disclosing personal information shows they are hiding something. And it's because of that, Mixin loses points for not being transparent about who they are or where they're from.
Roadmap:

Team Success:
Mixin Conclusion:
The company is designed to provide users with a safe experience where they can trade, exchange, buy or sell different cryptocurrencies on a peer to peer-based network. The company works with multiple currencies, languages and contracts. To learn more about the platform, head on over to the mixin.one and check out the platform for yourself.
For more info on this project, please visit the link below:
Website : https://mixin.one/