MOBEETEL Worldwide Virtual Mobile Operator

A mobile network operator also known as a wireless service provider,wireless carrier, cellular company or mobile network carrier is a provider of wireless communications services that owns or controls all the elements necessary to sell and deliver services to an end user including radio spectrum allocation,wireless network infrastructure, back haul infrastructure,billing,customer care,provisioning computer systems and marketing and repair organizations.A key defining characteristic of a mobile network operator is that a mobile network operator must own or control access to a radio spectrum license from a regulatory or government entity.A second key defining characteristic of a mobile network operator is that a mobile network operator must own or control the elements of the network infrastructure necessary to provide services to subscribers over the licensed spectrum.
A mobile network operator typically also has the necessary provisioning, billing and customer care computer systems and the marketing,customer care and engineering organizations needed to sell,deliver and bill for services,however,a mobile network operator can outsource any of these systems or functions and still be considered a mobile network operator.
Our main goal is to create an international mobile virtual operator using its own cryptocurrency for payments.For the first time ever the subscribers receive mobile services in exchange for a cryptocurrency.Our proposal is based on a unique scheme.The MoBee ecosystem is composed of three components: the MoBee virtual operator as such,the NetWorx platform and the DiStream moneybox.The NetWorx platform generates voice and internet traffic for the MoBee virtual operator to be further distributed among their subscribers.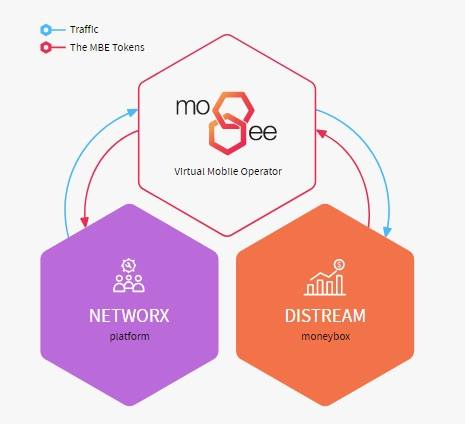 DiStream moneybox offers the MoBee subscriber the possibility to get mobile services in exchange for the MBE tokens as well as additional opportunities for managing the funds on the subscriber's account.This effectively simple solution has been developed to meet the common interests of subscribers,mobile operators and telecommunication experts.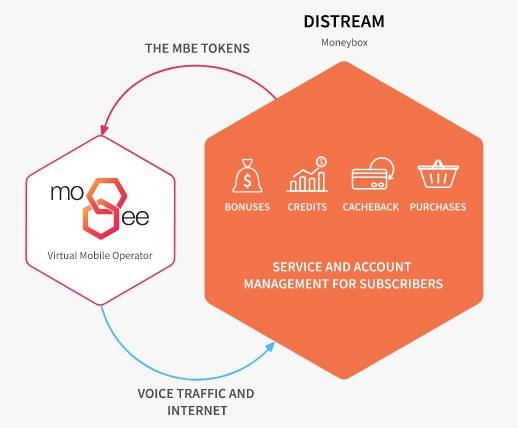 Our Mission :
1.Increasing the number of cryptocurrency users from several dozens of millions (CCAF,Global Cryptocurrency Benchmarking Study) to several billions due to the introduction of the mass segment of the mobile services market.
2.We shall make each mobile user a cryptocurrency user.
3.Enabling the switch of mobile subscribers to cryptocurrency payments.
4.Making the cryptocurrency increasingly backed by real telecommunication services which are in demand on a routine basis.Official website https://mobeetel.co/
Any mobile virtual operator's job is based on reselling other operators' traffic.We have found a simple solution which offers the biggest benefits to all participants subscribers,active operators,an expert ecosystem of freelancers and outsourcing companies within the extensive telecoms industry.
The working scheme caters to every participant:
The subscribers receive communication at attractive prices + a tool for the use, management and accumulation of their funds on the subscriber account
The expert ecosystem of telecoms freelancers and companies receives attractive job contracts in their favorite industry which helps systematize the experts' job and keep them busy
The active operators receive in-demand infrastructure maintenance services at best prices which will enable them to grow the CFO.
The MoBee ecosystem NetWorx platform is necessary for generating voice and internet traffic for our virtual operator. The volume of the telecom networks outsourcing market is currently estimated at more than USD 60 bn.Outsourcing and infrastructure exchange may increase the mobile operator's CFO by 10 % based on the research conducted by J'son & Partners Consulting.
NetWorks is our unique outsourcing services platform for the telecommunications industry.We employ this platform to aggregate the market of highly professional freelance experts and outsourcing companies.Mobile operators will use this platform to benefit from a wide range of telecom infrastructure support services.These services will be provided to operators only in exchange for traffic which we shall sell to the subscribers of the MoBee virtual operator for the MBE tokens.
TEAM MEMBER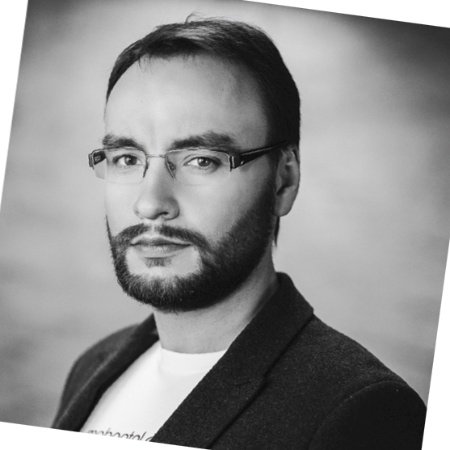 ex-Tishkov chief strategy officer
Co-founder,Ex-Head of Department at MTS,
Group,,12yrs of telecom experience
https://www.linkedin.com/in/alex-tishkov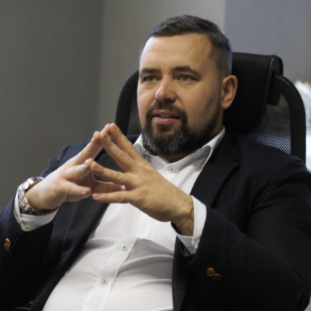 Alex Struyat
CEO
Co-Founder,Ex-Deputy of CTO at velcom
16yrs experience on telecom managerial
https://www.linkedin.com/in/alex-skuryat
ADVISERS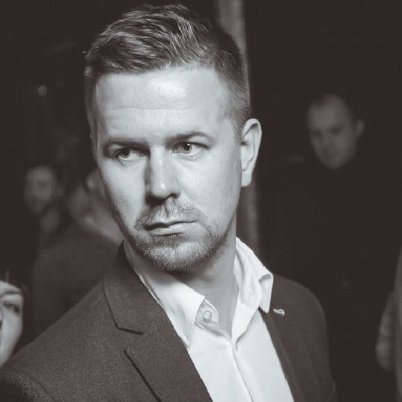 Denis Prohorchik
Vice President «ZTE-Russia»
IPM Business School, Telecom Executives Business
https://www.linkedin.com/in/denis-prohorchik-46847b83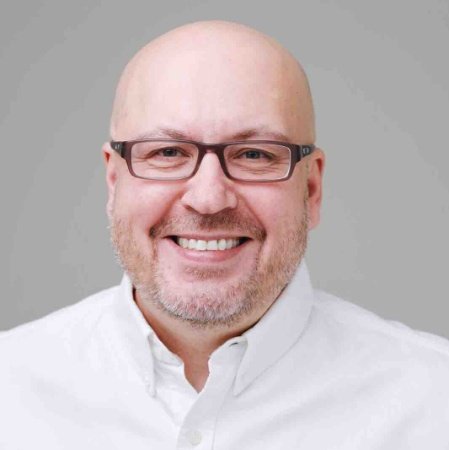 Dias Safin
Director of the branch of PJSC «Rostelecom»
Skolkovo Innovation Center, Managerial positions
at "Veon", "Skylink", "Megafon", "MTS"
https://www.linkedin.com/in/dias-safin-01816336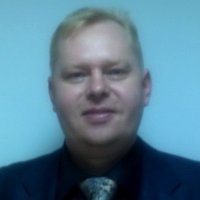 Dymas Fostiy
CTO Alpha Telecom
20 yrs of telecom managerial experience, Managerial
positions at "Velcom", "Azerfon", "MeroMobile"
Website: https://mobeetel.co/
WhitePaper: https://mobeetel.co/storage/moBee_en.pdf
My BitcoinTalk Profile:https://bitcointalk.org/index.php?action=profile;u=1512386