I welcome you my dear subscribers and readers. Today we will talk about a very technological, interesting and a decentralized movie platform, Monvid, that is all set to establish a Peer-2-Peer and Proxy Video Streaming.
Monvid is a project I've been following for sometimes now, and this is what I can say about it:
it has a great team with a lot of relevant experiences, very attractive business model with a good dividend token use case, cap limits are within a reasonable range, professional content, good looking materials, secured, focus on the relevant networks and has a great road map.
Let talk about their product and the solutions they offer.
In the mid-2016, I was in India for the first time on a tourist trip. An amazing country, I said to my said on arrival, this is my opportunity to visit Taj Mahal, Agra, one of the wonders of the World, also Amer Fort, Rajasthan, Ajanta and Ellora Caves, Maharashtra, that I've been watching on documentary. In a discussion with an acquaintance, discussing about the uniqueness of India, in the long run I got to know that India has a ban/zero tolerance for some movies, that led me to do a research, which I got know that two of my favourite movies of all time, 50 shades of Grey and Dirty Grandpa are on the list of the movies banned by the India Movie Censor. What the heck, I said to myself, so if I was living in India I wouldn't have been able watch these interesting movies, wow!
In mitigating the problem of restrictions, as experienced above, Monvid platform was established.
Monvid, if you haven't heard of it already, it's a decentralized community network, with its infrastructure rooted in blockchain technology that removes restriction, filters, and censor to bring users a video platform that is very easy to use without advertisement. Monvid platform was created with the objective; to give individuals/users the experience of viewing their most loved and favourite videos or recordings and streaming content without confinements regardless of location, with the help of blockchain technology.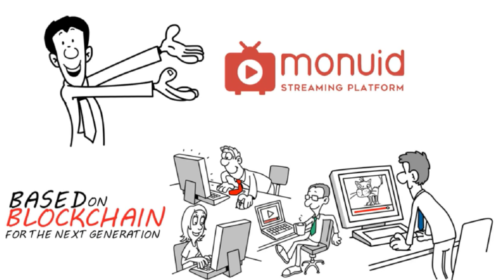 How Does Monvid Works?
Monvid platform works in two ways, namely, Proxy Video Streaming and Peer-to-Peer Video Sharing.
Proxy/intermediary Video Streaming: this gives users the opportunity to sidestep or bypass any confinements or restriction that would have prevented it from streaming video on the typical incorporated platform.
Peer-to-Peer Video Sharing: this enables content owners and video creators to share videos for everyone to see for free without any charges of fees and this video can then be rewarded by the community members or consumers. The creator of an exceptional work can be rewarded by a willing consumer or community member. The payment can only be in MVID token, Monvid platform token. Consumer give this reward voluntarily. This type of streaming is transparent, flexible and private.
Advantages of Monvid over Competitors:
A definitive significance of Monvid platform compared to competitors is that it operates on blockchain technology.
The cutting edge advantages of Monvid platform are:
Privacy
Cost efficiency
No advertisements
Ownership of content by the producers
Encrypted data transfer
Blockchain and Monvid's Security
Monvid's instruments and services provide unique solutions on the basis of blockchain, which has no extant analogues in the world and offers revolutionary solutions regarding the consolidation of the world of cryptocurrencies and classical finance systems. Blockchain technology is widely used in Monvid business processes which makes it impossible to substitute or lose data. Through blockchain technology the whole platform will be fully transparent to the users. Using Smart contracts makes Monvid a reliable and impartial guarantor of fulfilling obligations to the users of the platform.
Recommendation (Based On Personal Conviction)
I personally have done a lot of digging on Monvid and I am yet to find any major red flag that would make me give up on investing in their ICO. The team is absolutely amazing and they have been working on Monvid as a whole for sometimes now. I have tracked the records of various members of the team and I can say that they are incredibly professional.
Monvid's reputation speaks for itself and is strongly supported by various facts and by real business model that works every day. By investing (cryptocurrency or fiat currency) in the project you can be 100% sure of the reliability of your investment, as you invest into business with real assets and real people.
ICO and Cryptocurrency
ICO is crowdfunding via use of cryptocurrency, which can be a source of capital for startup or existing companies. In an ICO a percentage of the newly issued cryptocurrency is sold to investors in exchange for legal tender or other cryptocurrencies such as Bitcoin.
Why you should invest on Early Stage
Early stage and existing companies might worth extremely low and have huge potential to fast-growing. Smart startup companies today can scale up hundreds of time faster than they could just a few years back. There's never been better time to invest. This opportunity now available not only for venture capital or institutional investors, but for retail investors and for you too.
MVID Tokens
MVID Tokens is a valuable digital asset, Monvid platform's token, which will be used/tradeable at/on the biggest crypto currency markets. With the help of ICO Monvid plans to attract the investment resources at a wide range. As suppose, the token sale will be interesting for the owners of digital assets, who would like to transfer them into the more secured investment tool and not to tremble anytime they hear the news about the possible Bitcoin rate falling.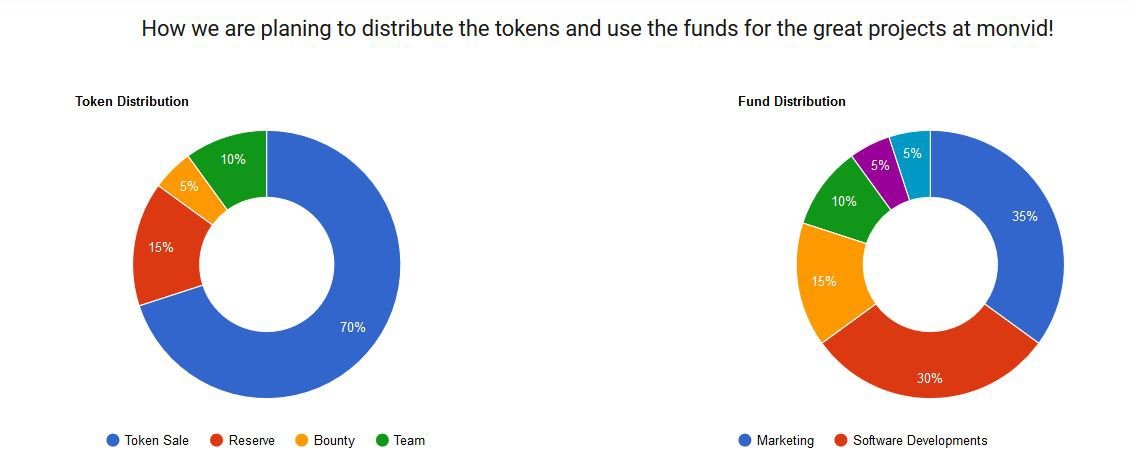 In other to participate in the ICO, follow these steps below:
• Purchase the tokens: Monvid will issue a number of tokens during the ICO.
• Receive dividend payments: As a token holder, you have the right to receive payments equivalent to shareholder dividends.
• Convert your tokens into shares: As a token holder, you also have the right to convert your tokens into Ordinary Shares.
Token Information
Token: MVID
Price: 1 MVID = 0.10 USD
Soft cap 500,000 USD
Hard cap 5,000,000 USD
Team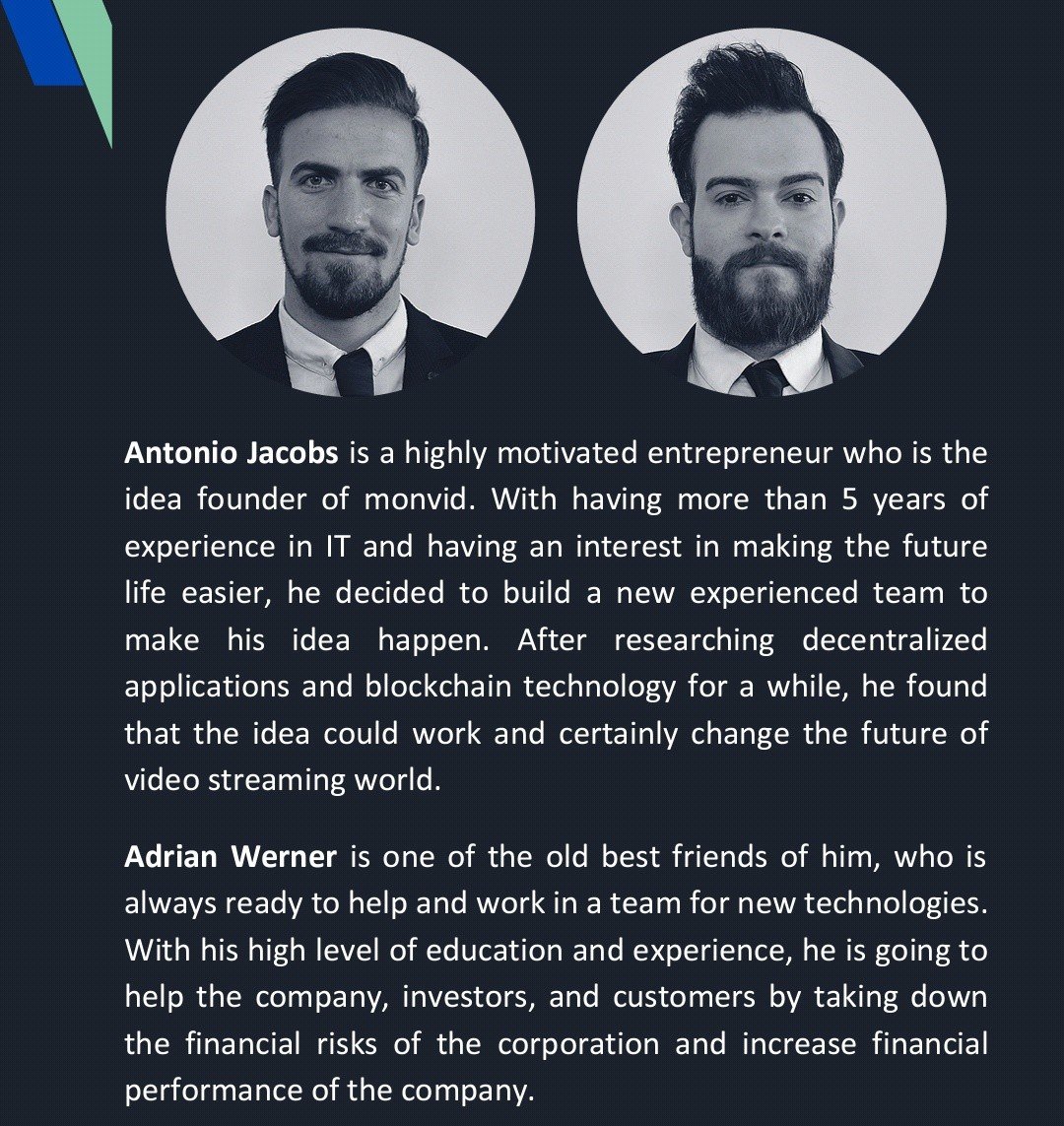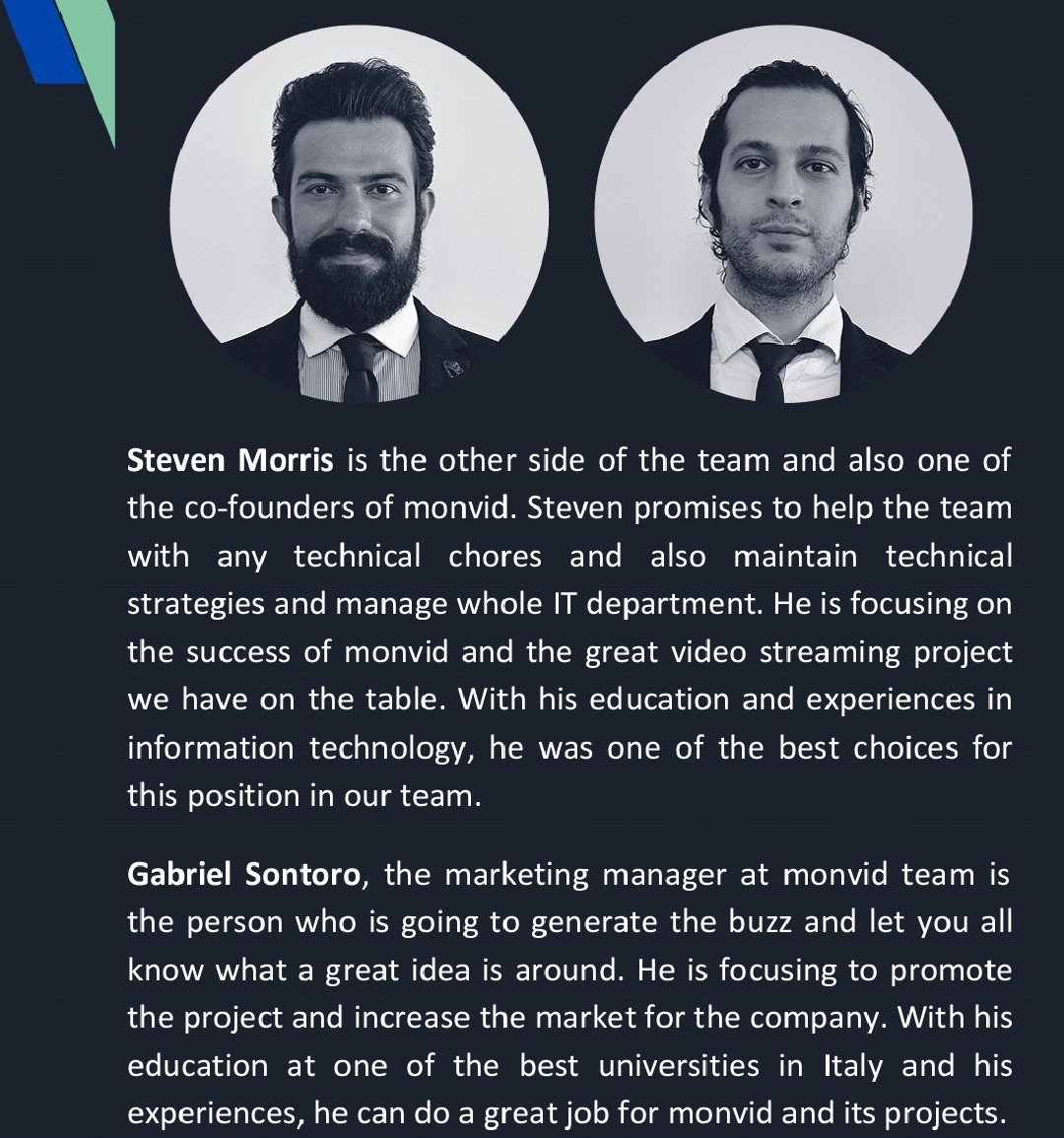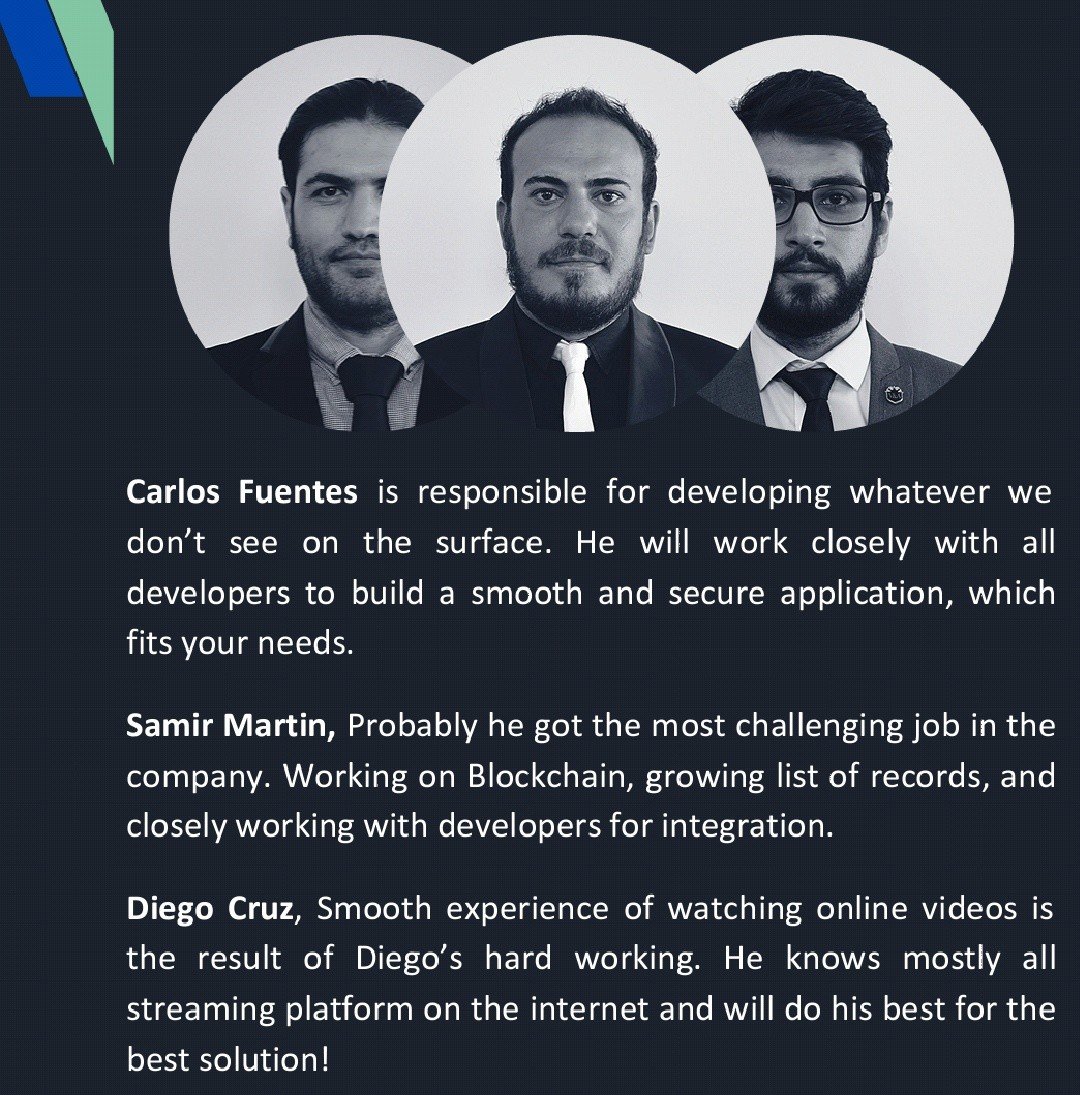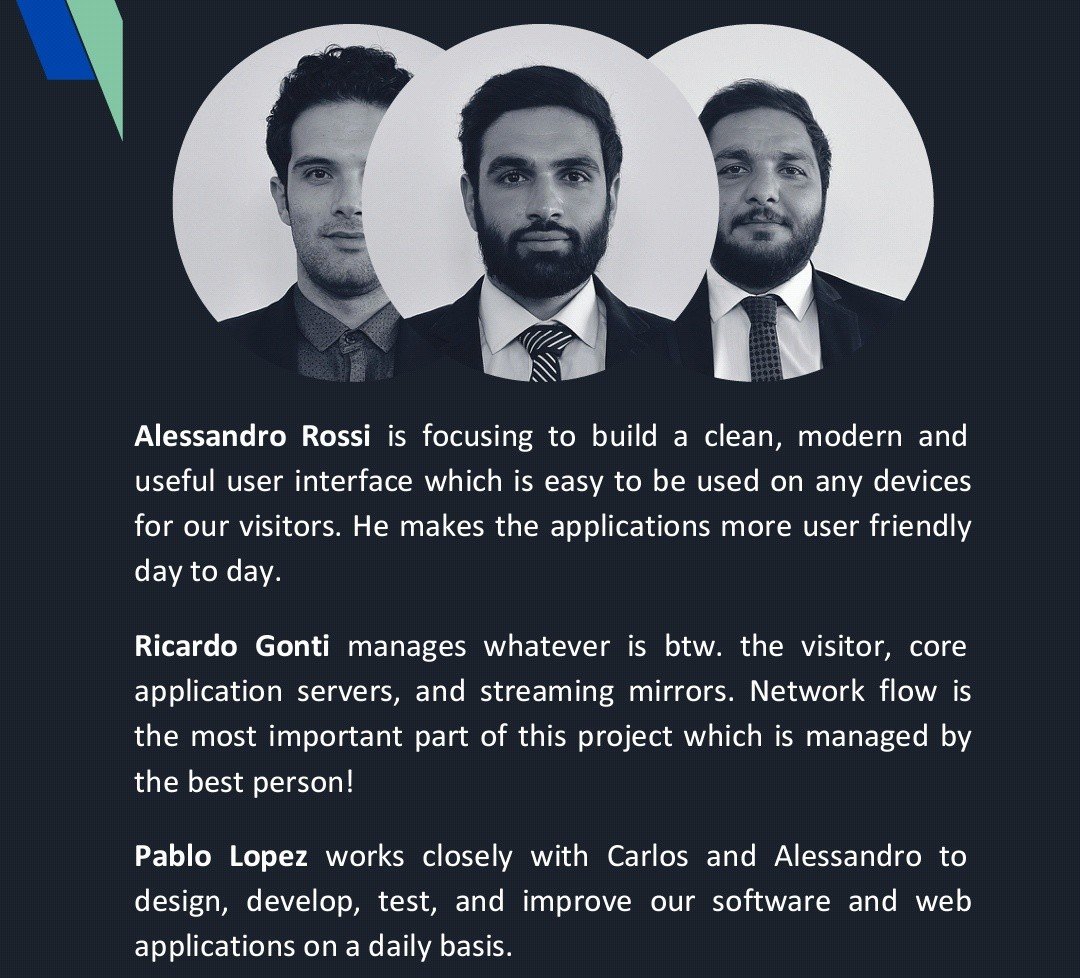 In conclusion, if Monvid ICO piques your interest then it's meant for you. The ICO still ongoing and will come to an end in few days. The good news is that it's not too late to take part in this one of a kind investment opportunity.
Warning
Please, never make your final decision based only on what you've read here. I'm just a crypto-asset enthusiast that do due diligence on ICO projects and write about them. I advise you to do your own due diligence on the project and have personal conviction before making the final call.
For more info
Website: https://www.monvid.io/
Whitepaper: https://monvid.io/docs/white-paper.pdf
Bitcointalk Ann: https://bitcointalk.org/index.php?topic=4390570.msg39103135#msg39103135
Twitter: https://twitter.com/monvid_io
Telegram: https://t.me/monvid_io
Facebook: https://www.facebook.com/monvid.net
Reddit: https://www.reddit.com/r/monvid/
Author: Cryptocraz
Bitcointalk Address: https://bitcointalk.org/index.php?action=profile;u=1698372