MOOLYACOIN – World's 1st comprehensive Digital Startup Ecosystem
The mention of blockchain technology is often associated with Bitcoin in many ways. Regardless of this idea, this innovation brings significant use outside of transactions and startup can be part of the beneficiaries. An example of such an application appears on itself in ICO Moolya as we shall see. By utilizing blockchain technology beyond the domain of cryptocurrency, ICO's efforts have set the goal of using blockchain to empower startup.
What is moolyacoin?
moolyacoin is the ERC20 token of patents pending the innovative SaaS platform – moolya.global, which is the culmination of a network of interactions, markets and on-demand service platforms that offer services using the Ethereum blockchain framework and moolyacoin as the preferred mode for accessing and conducting transactions.
The introduction of moolyacoin aims to promote the cause of moolya.global – World's First Digital Startup Ecosystem, which increases the application of general transactional coins that allow global community users to access various 'moolya.global' platform services.
How to register and buy moolyacoin?
Visit: www.moolyacoin.io
Click on the 'Register' option (Check https://and McAfee Secure Logo)
Complete the Registration Form
(make sure the public wallet address is used for ETH transfer for sale of coins) 1 2
Successful registration will receive
the next step to participate in our ICO and details
Users participate in ICO and transfer ETH from the registered wallet address
(Check the 'Verified' checkbox on the 'Contract Sales' details notified in 'Etherscan.io' before transfer)
ETH transfer details sent to us using the same link: https://whitelist.moolyacoin.io (Check https://and McAfee Secure Logo) Within 30 days of registration, Users complete KYC at: https://whitelist.moolyacoin.io (Check https: // and McAfee Secure Logo)
'moolya.global' The ICO team verifies ETH receipt, matching public address and KYC status
If all conditions are met and KYC status is YES / EXPLAINED, moolyacoin allocated to
address of the same registered public users of the user
If all KYC status Failed / NOT OK, ETH from each user / support will be returned within 30 Days
All coins will be given after Smart contracts are deployed after proper audit. All coins are locked up ICO.
What's in it for Startup in 'moolya.global'?
Features moolya
moolya uses time-tested cluster concepts, chapters and sub chapters, digital offices, service cards, avatars, business processes and workflows to mimic offline startup ecosystem models, to offer integrated digital platforms built on blockchains and smart contracts to build global confidence.
Some of our key features are:

All 6 communities – Together!
DIRECTLY DIRECT digital platform to unite, collaborate, transact, trade and serve a variety of startup functions.

B2C / C2C / B2B Online Transactions
moolya brings the ease of offering services by users through the innovative use of 'Cards-Services' and the Digital Office that can be consumed and paid by other users in the moolya.

Global Relevant
'moolya.global' uses an intuitive user screening module, localization awareness and community business rules, managed by selected global enablers such as anchors, advisors, mentors, teachers, captains and partners.
Our Global Partners
We have partnered with global leaders for our ICO moolyacoin.

What's in it for Investors about 'moolya.global'?
Coins Distribution
Breakup of coin distribution
Coin Allocation
Allocation of funds raised
Coin Details
moolyacoin is an ERC20 Coin. Details below:

Roadmap Schedule
this explains
our funding and development goals.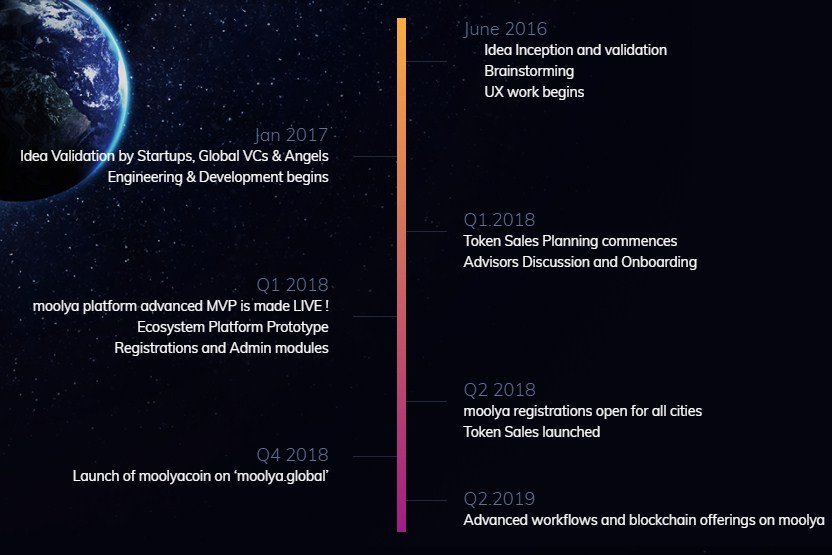 Advisor and Mentor: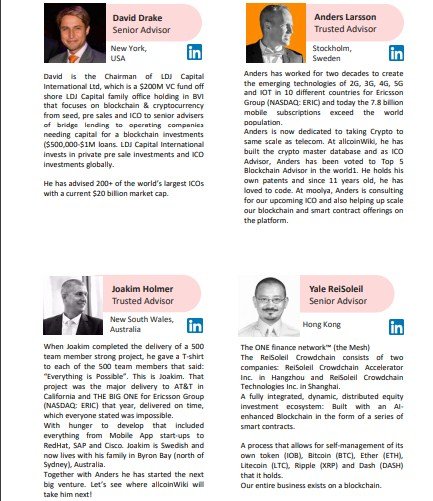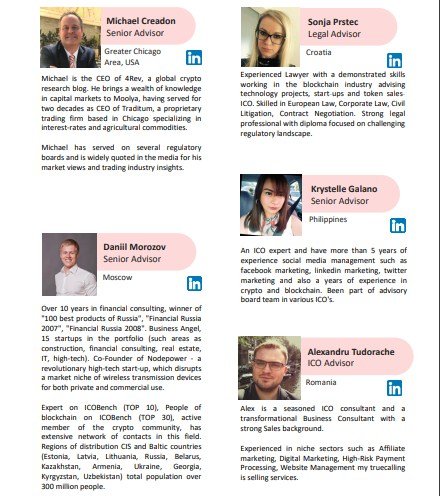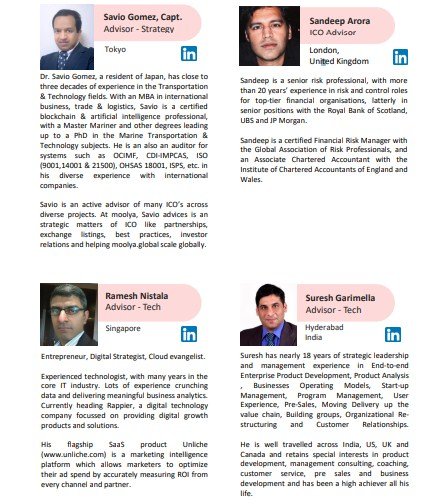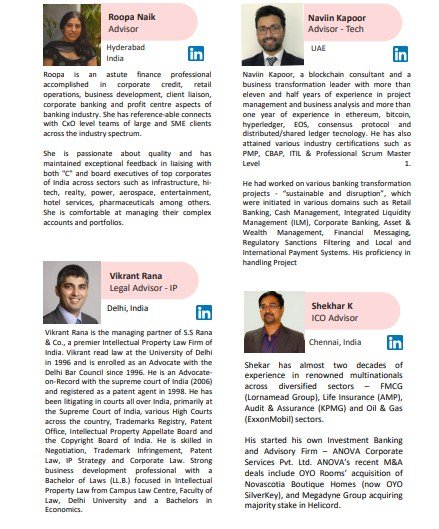 Conclusion:
I think this is a great project with a good foundation and a unique concept that is extraordinary, Don't miss this very well developed project. The concept on this site is good and clear information. I advise everyone to pay attention to this team. Very interesting project. Super project with a great team! A strong team with good products on the blockchain field! so what are you waiting for, join the team and become good thinkers like them.
For more information, visit the links below:
Website : https://www.moolyacoin.io/
facebook : https://www.facebook.com/moolyacoin
twitter : https://twitter.com/moolyacoin
ANN : https://bitcointalk.org/index.php?topic=4559208
Whitepiper: https://www.moolyacoin.io/mc_assets/uploads/2018/06/moolyacoin_whitepaper_Ver4.8.pdf
Airdrop: https://bitcointalk.org/index.php?topic=4474192
https://bitcointalk.org/index.php?action=profile;u=2089736;sa=summary
ETH:0x4e4bb324Ba23B4629EF967a5b7DF1eA90c2bd489